Without boring you about our love for Italy, I promise that visiting Rome won't disappoint. It's a wonderful experience that will show you the history of the modern world while giving you some of the best food and drinks. Rome is full of life, beauty, and charm, and feels like stepping back in time. We visited it for the first time in August 2019, so it's time to share some of the best things to do in Rome as well as what's been like to travel during the COVID-19 Pandemic.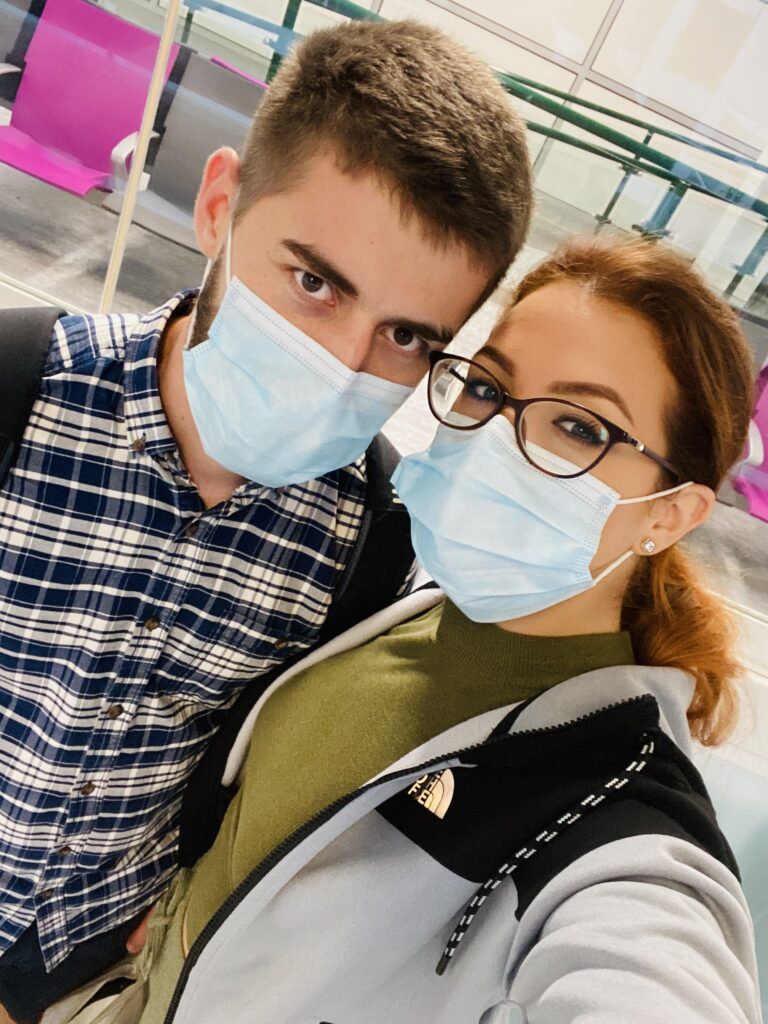 Visiting Rome during the COVID-19 Pandemic
We wanted to visit Rome for a while, but have always been put off by how crowded it is. Any travel blog warns you about the long queues and need to be patient to get into any tourist attractions. In 2018, the Colosseum was the most popular tourist attraction in the world, with 7.4 million visitors. However, we had such a unique experience! We got to enjoy Rome's slow pace, forget about the big crowds and feel like the world is ours. Still, travelling during the COVID-19 pandemic comes with some limitations and you need to start the trip fully flexible and with an open-mind. It feels weird knowing that your flight might be cancelled, being unsure of what attractions are open, seeing that most cafes from the airport are closed, having to social distance and wear masks indoors. Therefore, our 2 main pieces of advice are: (1) don't over-plan and (2) get a good travel insurance.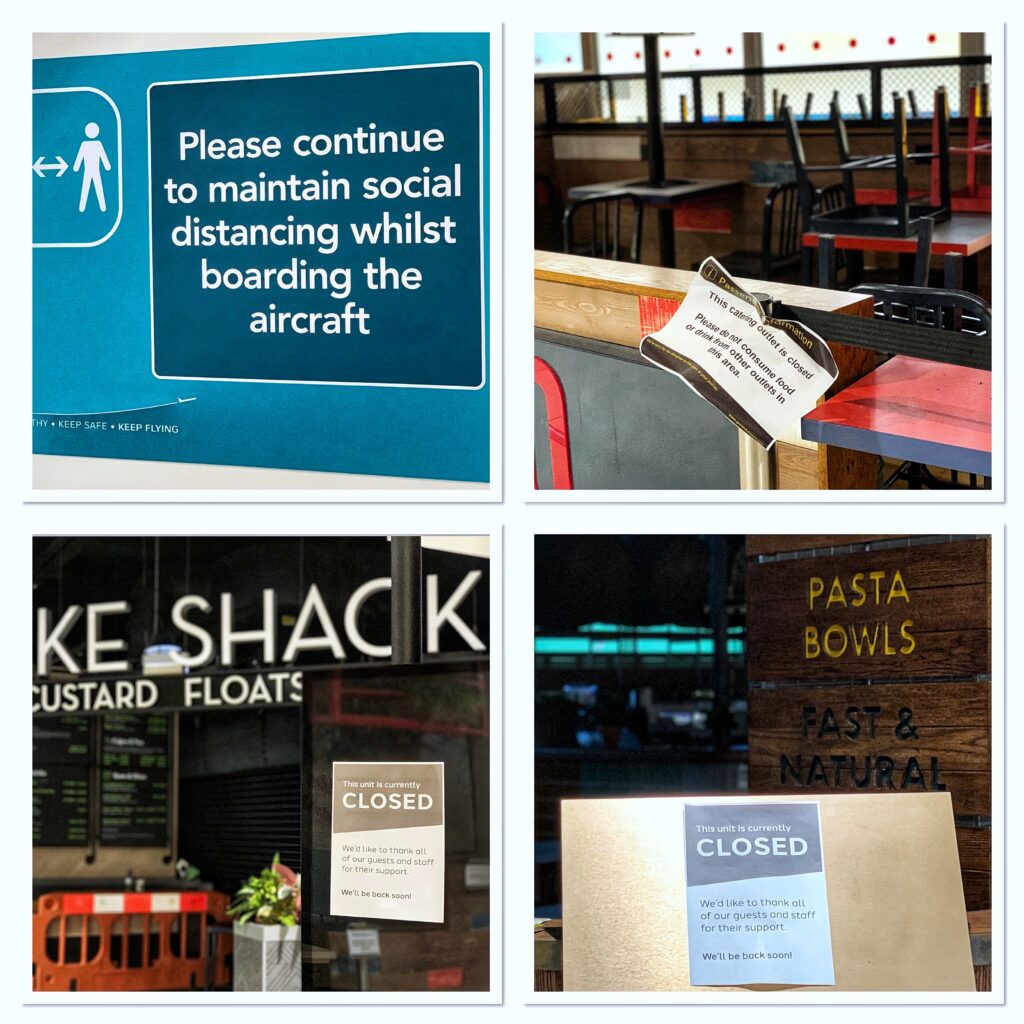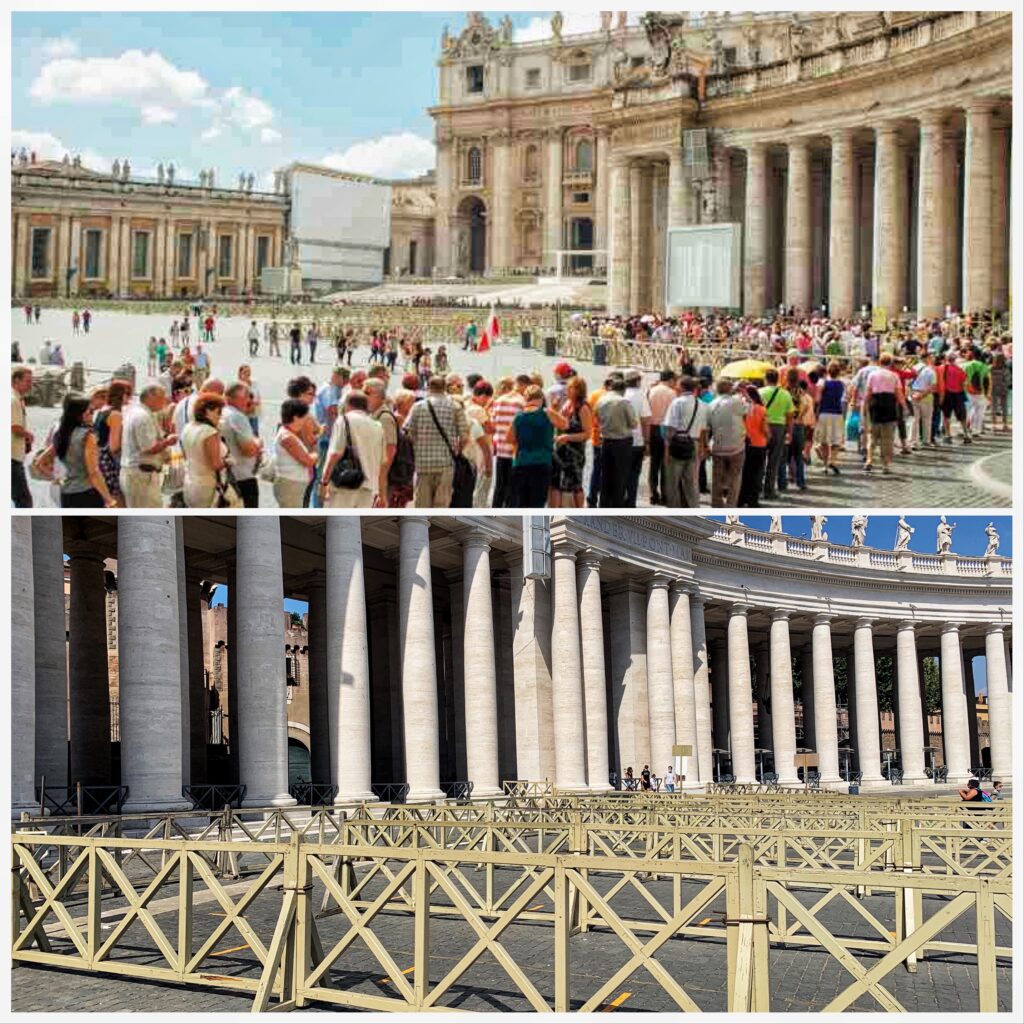 Choose your accommodation carefully
This is something that we are not generally too concerned about. However, now, more than ever, you want to ensure that your accommodation is COVID-19 friendly, both in terms of its hygiene standards and cancellation policy. We'd strongly recommend Campo Marzio Luxury Suite, ticking all these boxes and given its superb service, location and design. They are in the historical centre of Rome, a stone's throw away from Piazza Venezia, the Spanish Steps, Pantheon and Trevi Fountain. They also guarantee complete sanitisation of the rooms at every change of guest, also with the use of professional ozone tools, so that everyone can spend their stay safely. Needless to say that it was absolutely superb for our 10 year anniversary.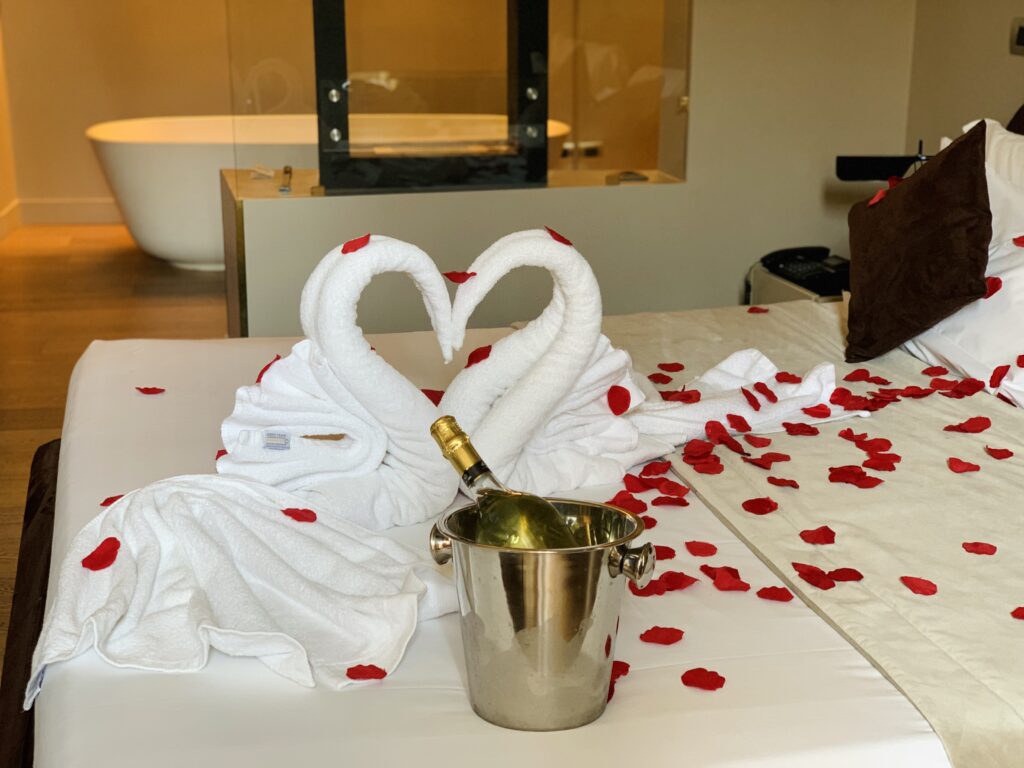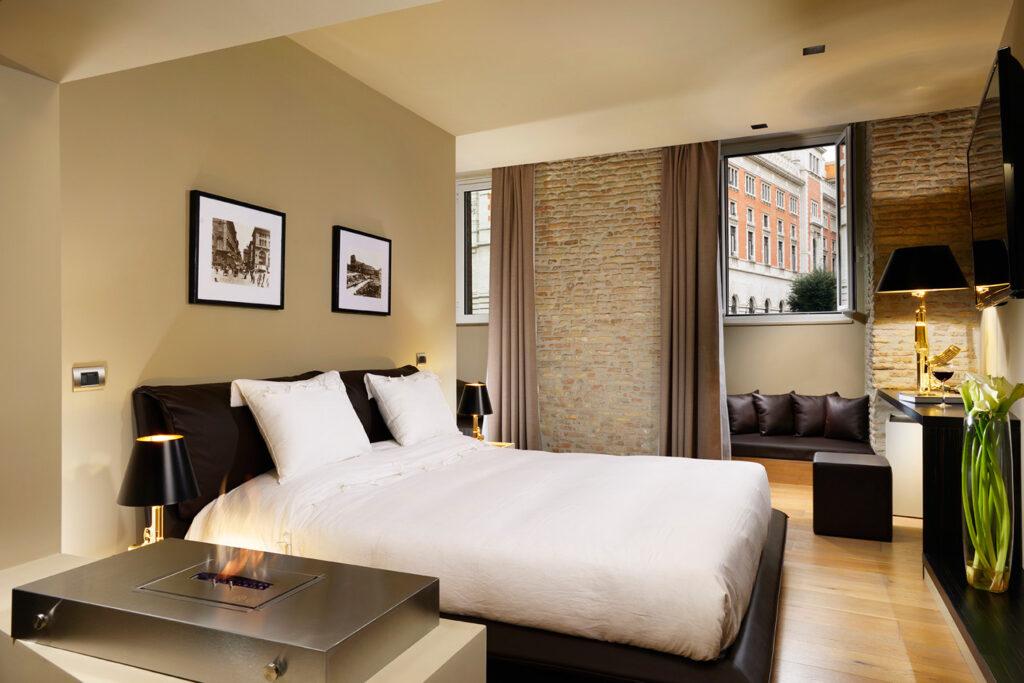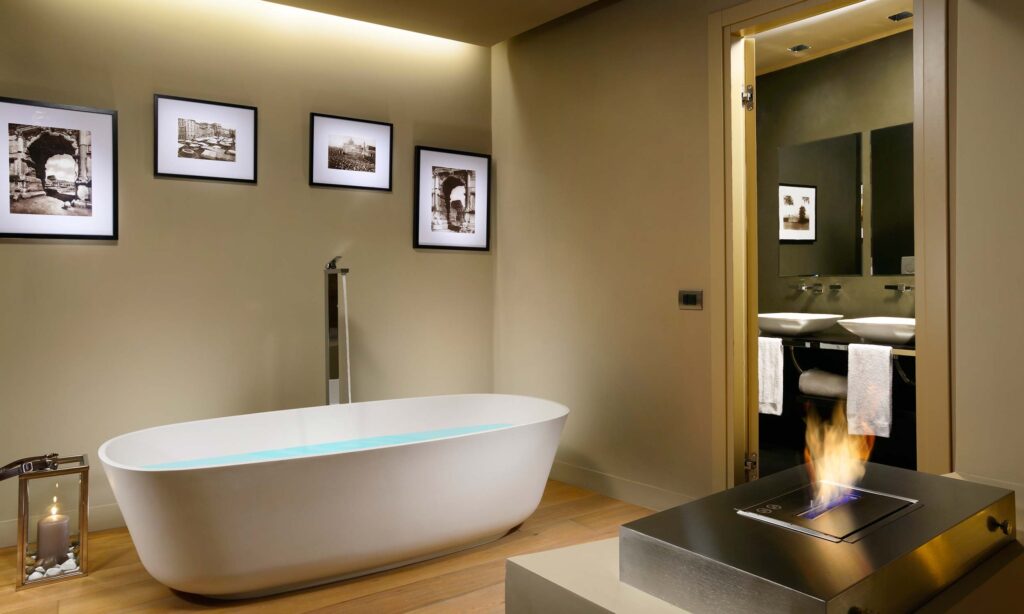 How to get around Rome
Rome is definitely one of the best cities to see by foot, one where getting around this way is half the fun. Most attractions are within walking distance from each other. So don't forget to bring a pair of very comfortable shoes. We've also had lots of fun hiring an electric scooter, especially for reaching other neighbourhoods, such as Trastevere and Aventine Hill. But we wouldn't recommend using the electric scooter for the historic centre though. As we all know, most of the streets and alleyways are paved with cobblestones, so it'd be a bumpy and noisy ride.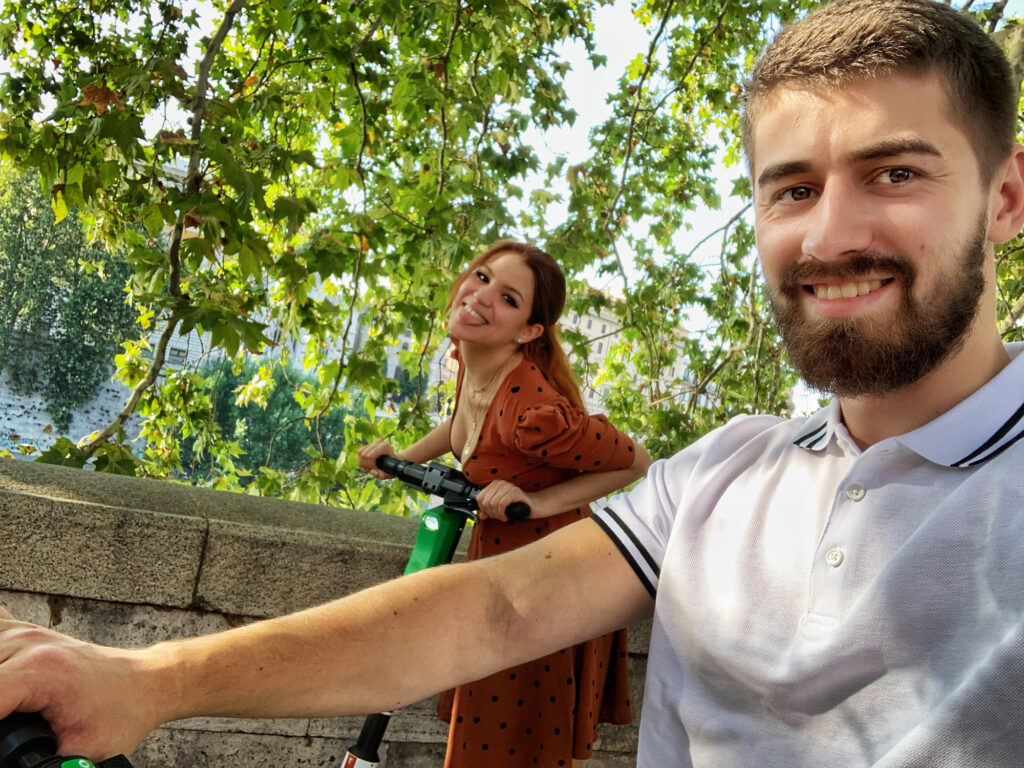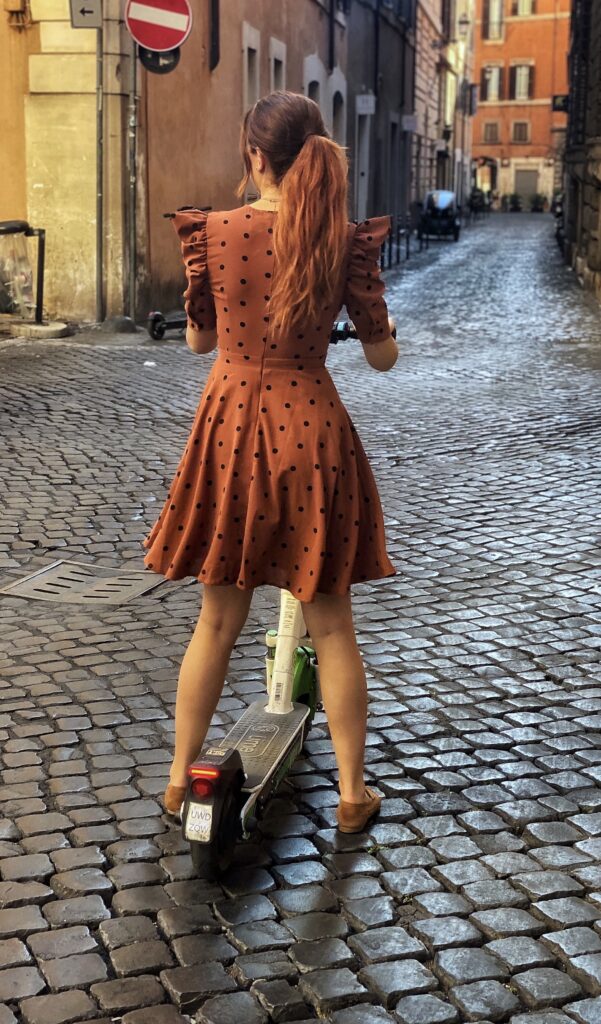 Get lost around its narrow streets
Before visiting any particular sites, start your trip by just walking and observing. Just look around and see all of the splendour that's around you. Spent some time strolling through some of Rome's most colourful spots and get lost in its narrow streets. There's an uneven charm of Rome's cobblestones with a magical feel of history. There's also something magical about the way sun rays light up the magnificent architecture in the morning. Enjoy all of it- you never know what hidden gems you'll find.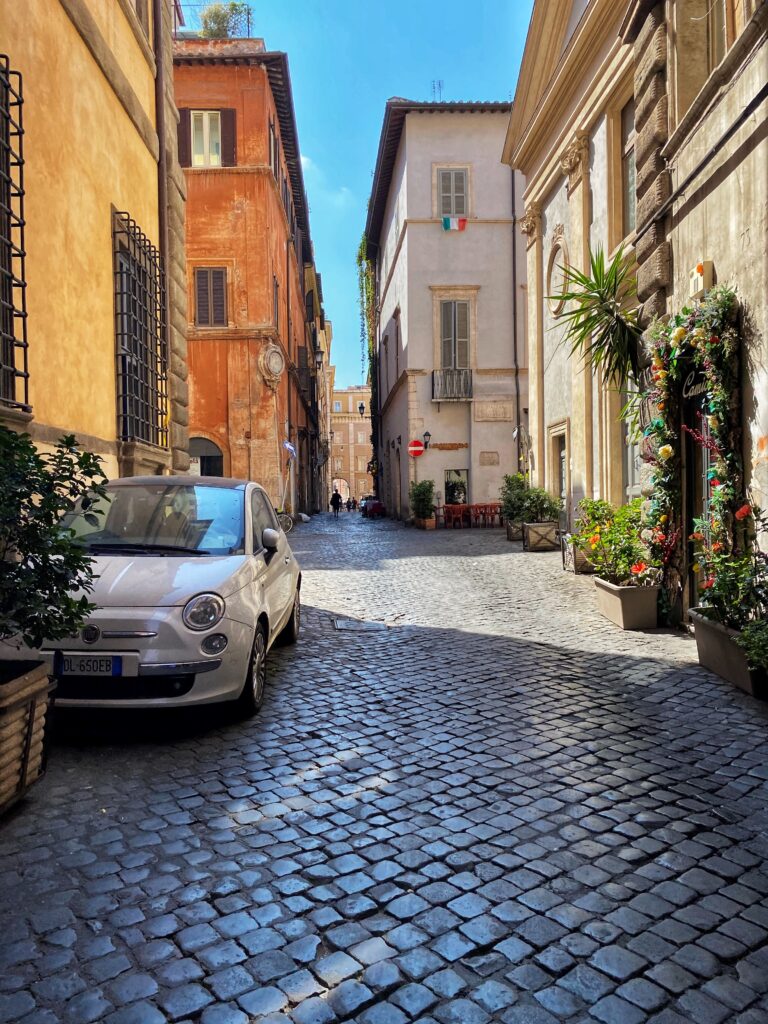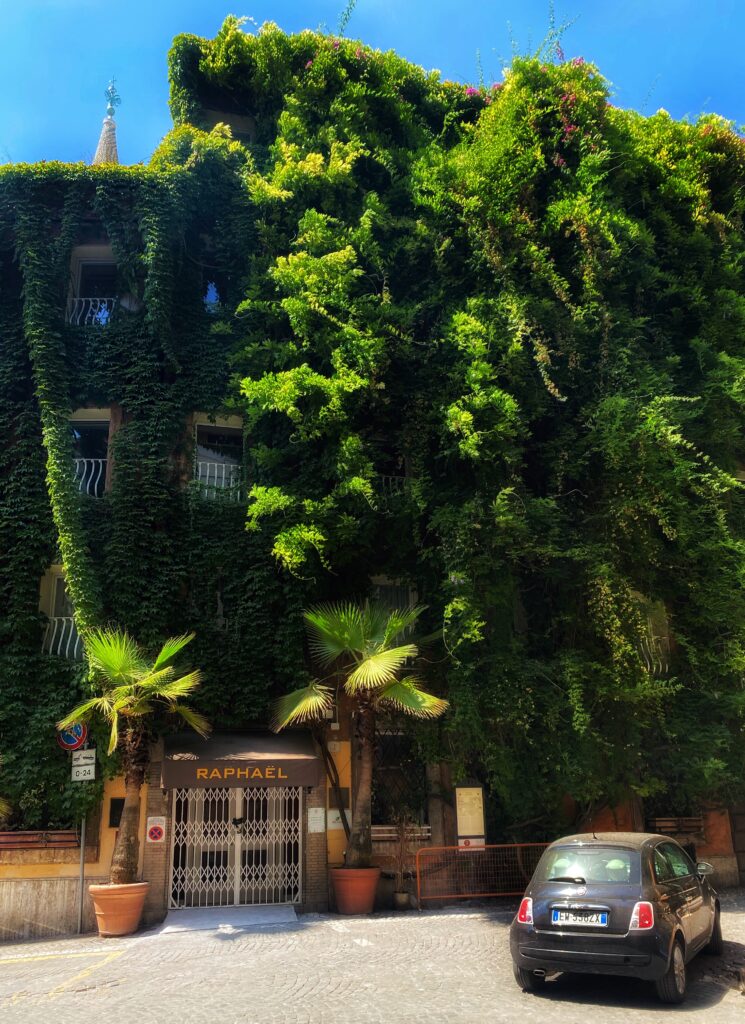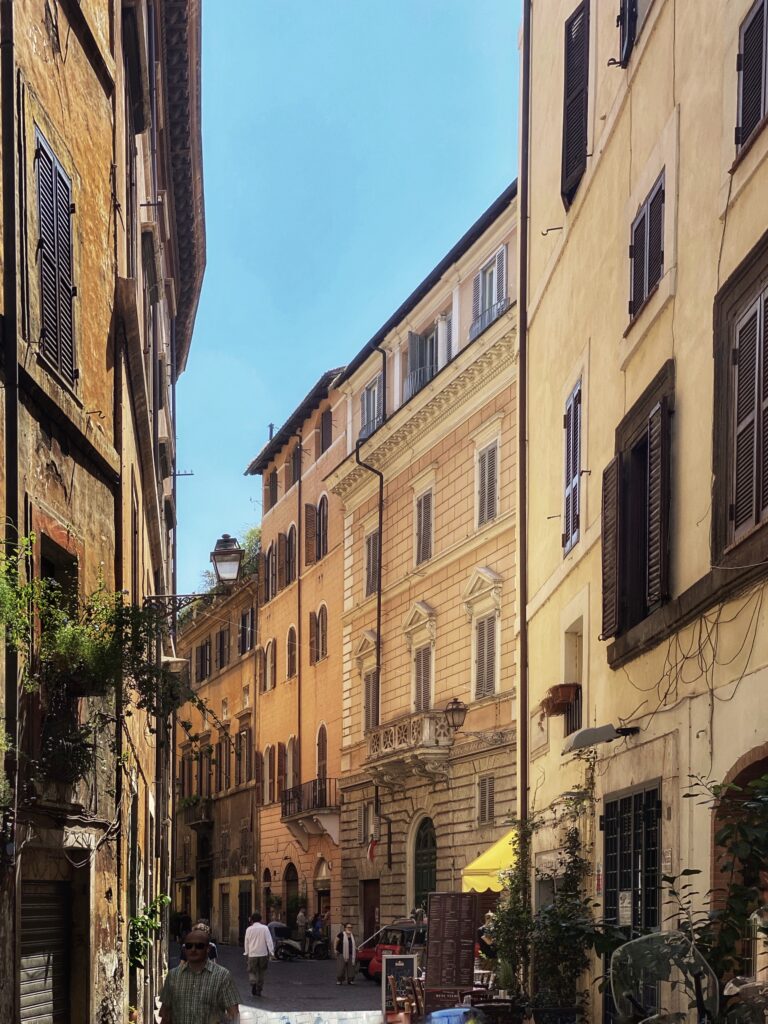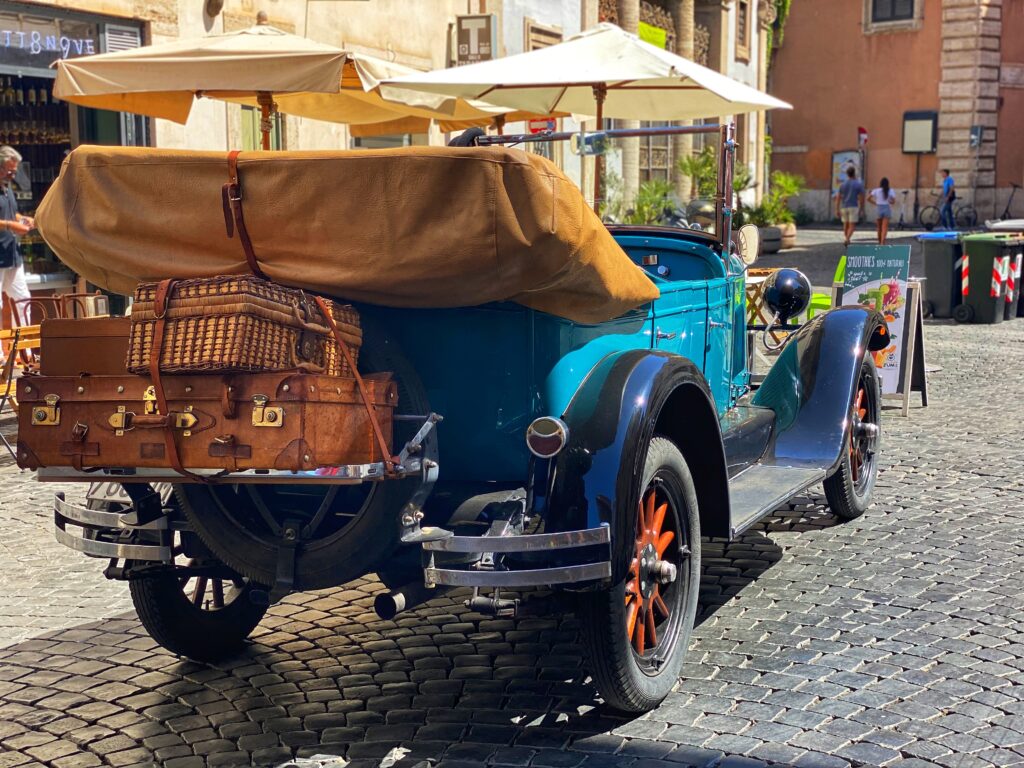 Marvel at the Colosseum
If you're visiting Rome for the first time, I imagine seeing Colosseum it is at the top of your list. And rightly so, since it's one of the seven New Wonders of the World. Dating back to 80 AD, it's the largest amphitheatre that was ever built at the time. It was used for gladiatorial contests, public spectacles, executions and dramas. Colosseum is equally impressive during the day and night, so you can visit it when it suits you best.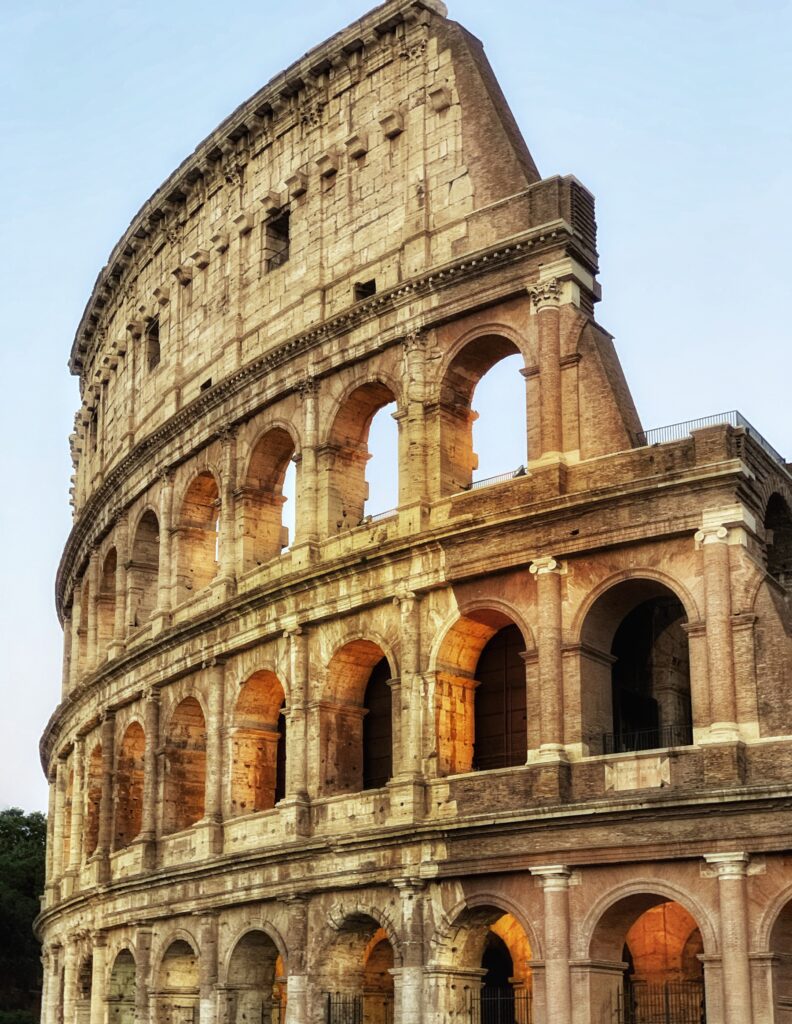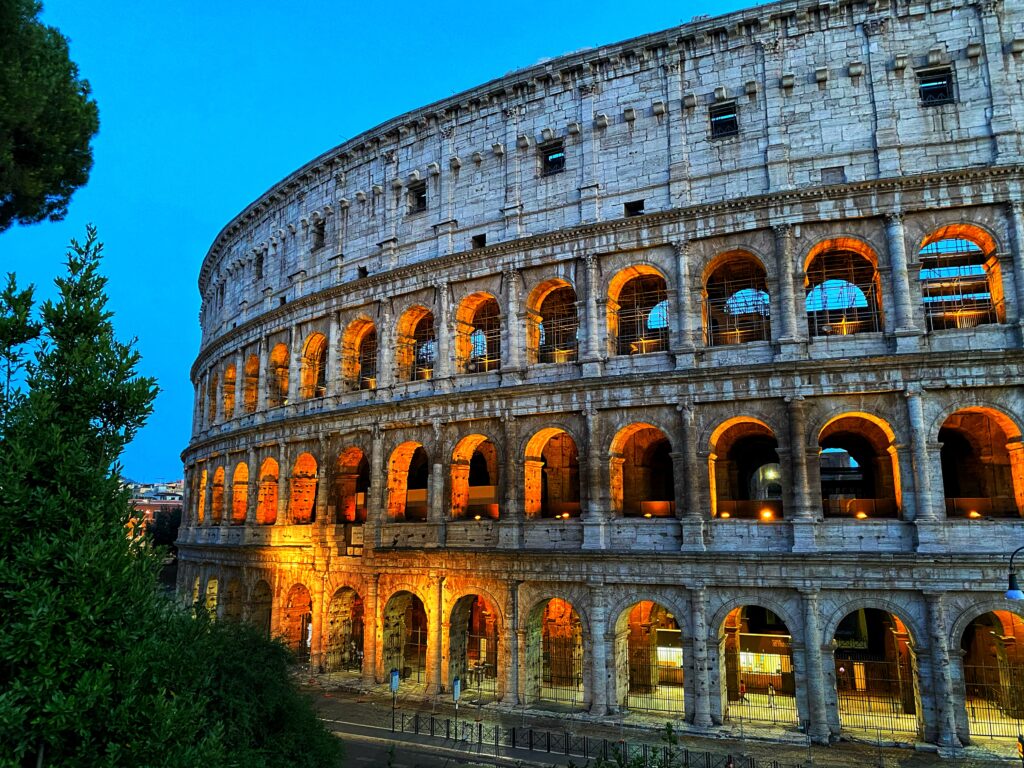 Get a history lesson at Roman Forum and Palatine Hill
The Roman Forum is the historical centre of Rome and captures the splendour of the Roman Empire. It is a complex of government buildings, temples and marketplaces. You should also know that the areas display one the first sewer systems in the world. Palatine Hill is one of the 7 hills of Rome, and according to mythology, it's the place where the city was founded by Romulus and Remus.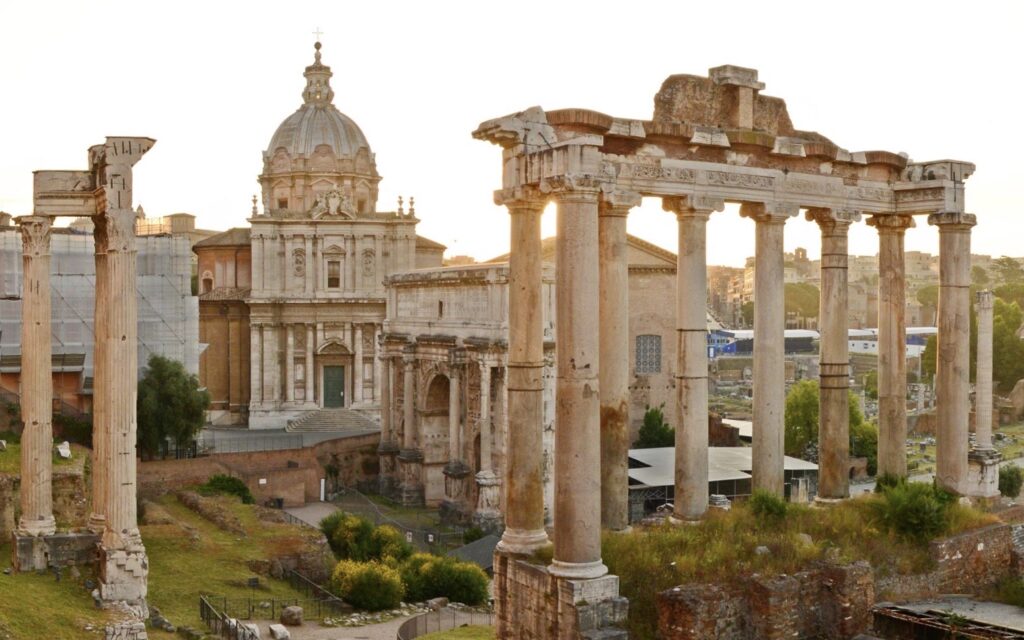 Stroll through the historic centre
1. The Pantheon- the best preserved ancient building in Rome
The Pantheon is the best preserved ancient building in Rome and another must-see touristic attraction to add to this list. Originally dedicated to all mythology divinities, it became a Christian church in the 7th century. Don't hesitate to enter, especially as the entrance is free. Inside, admire the immense dome and the oculus, which gives the place a unique lighting. The most surprising aspect of the Pantheon's architecture is its measurements: the circular building has exactly the same diameter as its height: 43.5 metres.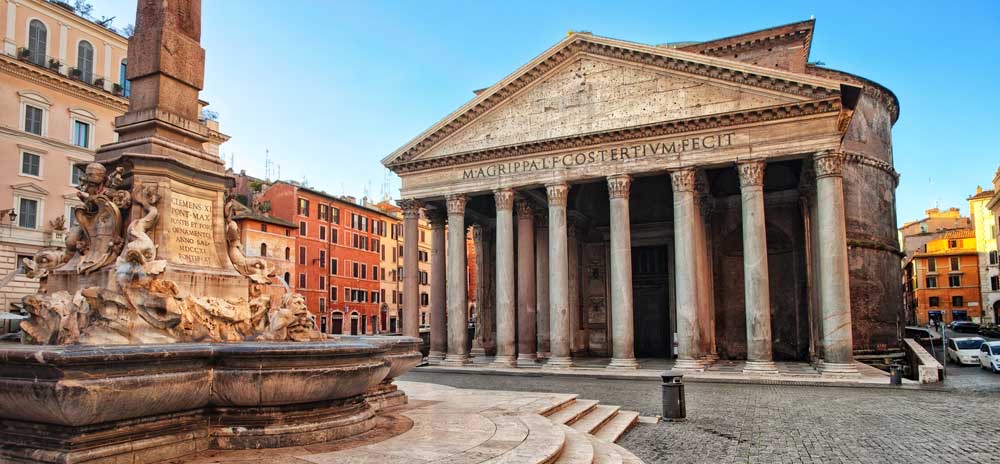 2. Trevi Fountain- toss a coin to return to Rome
Close to the Pantheon, you'll find the most famous fountain of Europe: The Trevi Fountain. Behind the fountain, a large baroque palace contributes to the charm of the place. There are numerous statues representing an allegory of the sea, with Neptune on his chariot in the centre. The tradition says that if you throw one coin, you'll return to Rome. The place is generally really crowded and it's quite impossible to take a picture without any unwanted heads in it. But luckily, our experience was extremely different given the time of our visit. Check our previous post for more amazing pictures of it.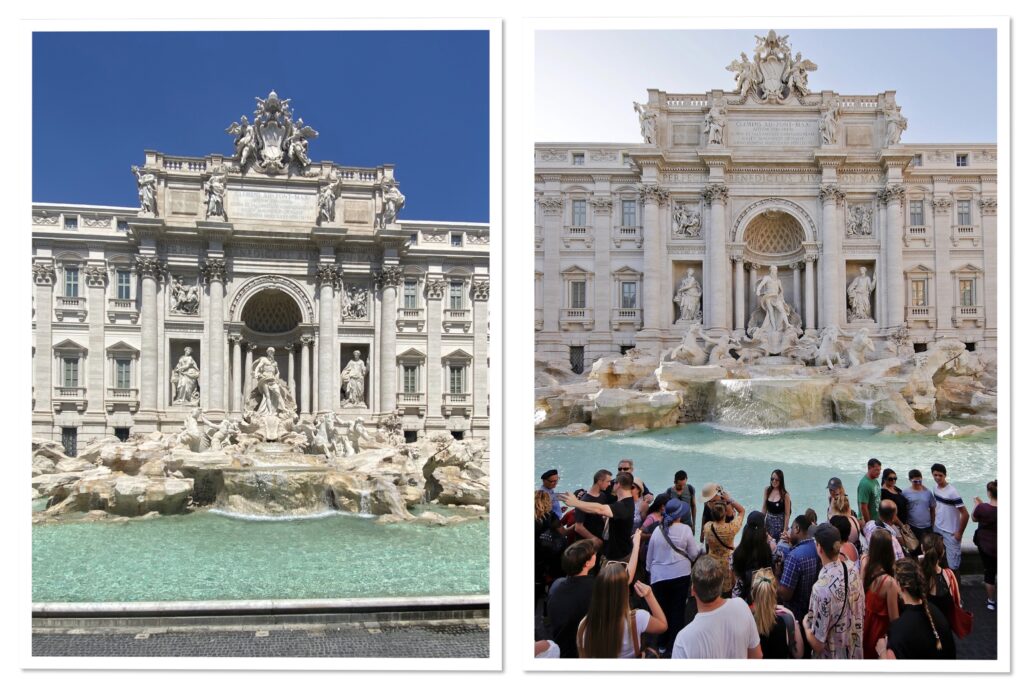 Try an Aperol Spritz in Piazza Navona
We imagine you are exhausted by now, so it might be a good time for a little break. Piazza Navona is located in the heart of the historic centre, not far from the Pantheon. Known for its Baroque style, Piazza Navona is one of the most charming and popular squares in Rome. It's surrounded by restaurants and terraces, giving it a lively and delightful atmosphere. It's a great place to have the traditional Aperol Spritz, but beware that as the place is very touristic, the prices are too.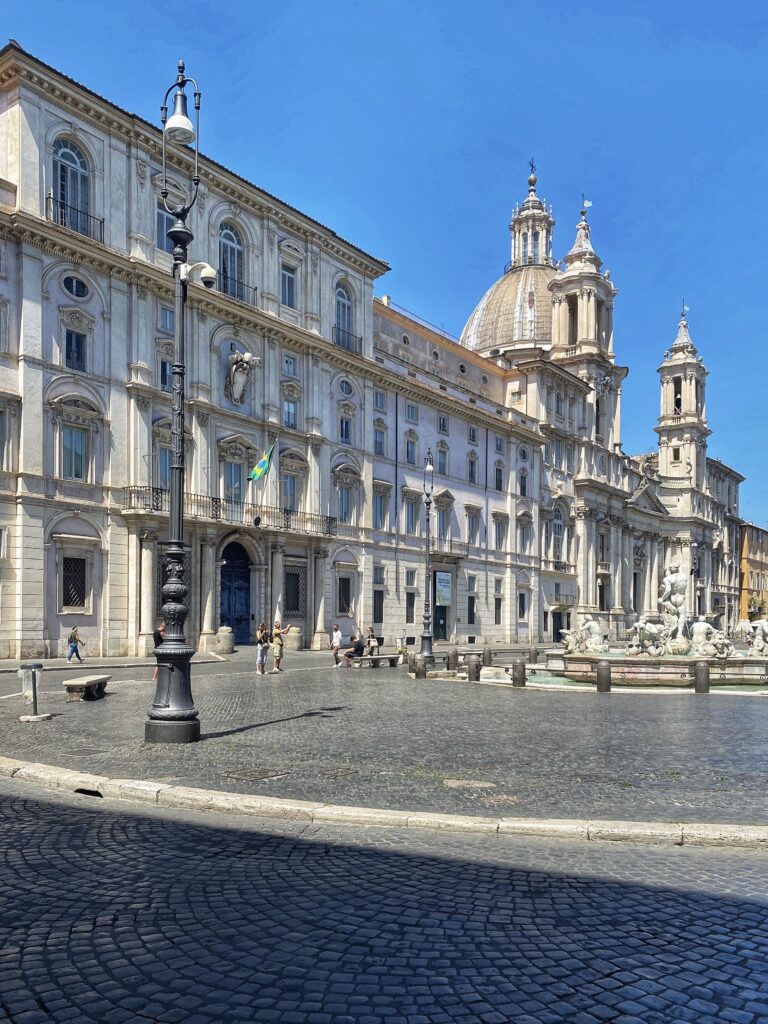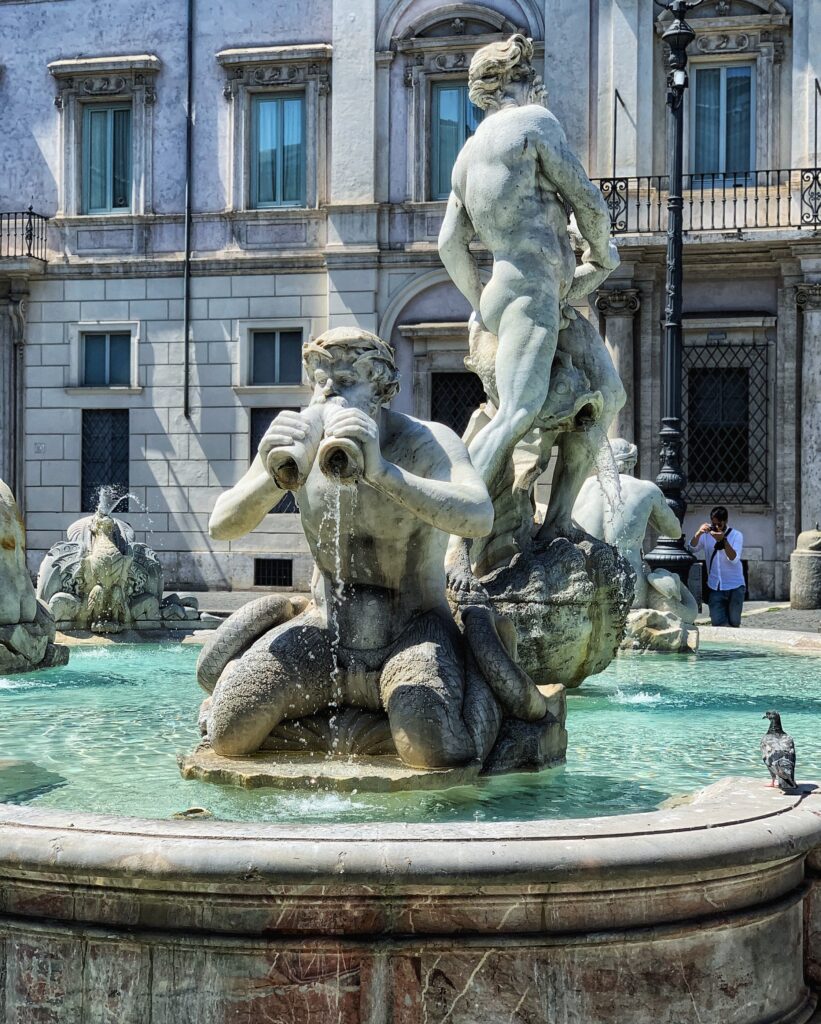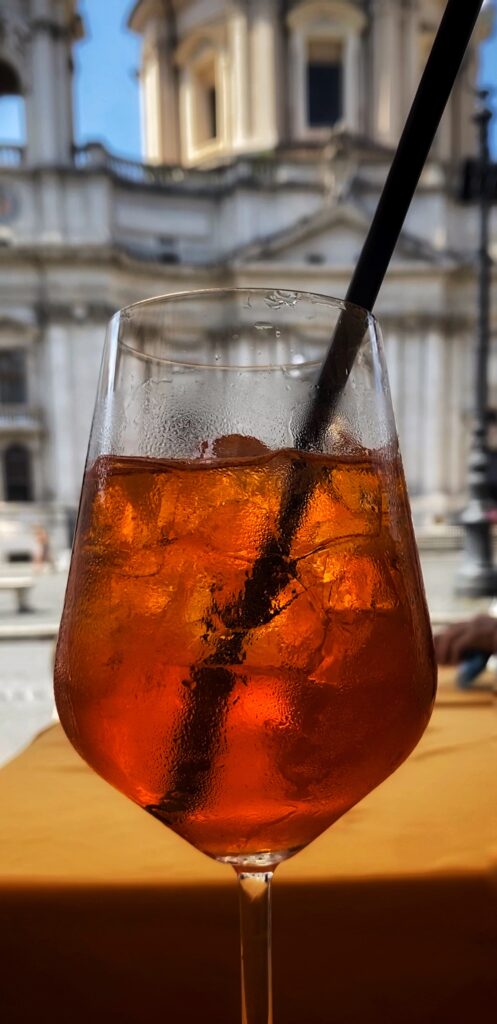 Grab some wine, cheese and prosciutto at La Prosciutteria Trevi
Is it time for the lunch-break yet? This is one of those hidden gems that you should definitely not skip whilst in Rome. As they say: you've not lived until you've tasted Italian prosciutto. This authentic place sells gourmet Italian ingredients and specialises in cured meats. Grab yourself a glass of house wine and one of their charcuterie boards. It's perfect to have after gallivanting around the city.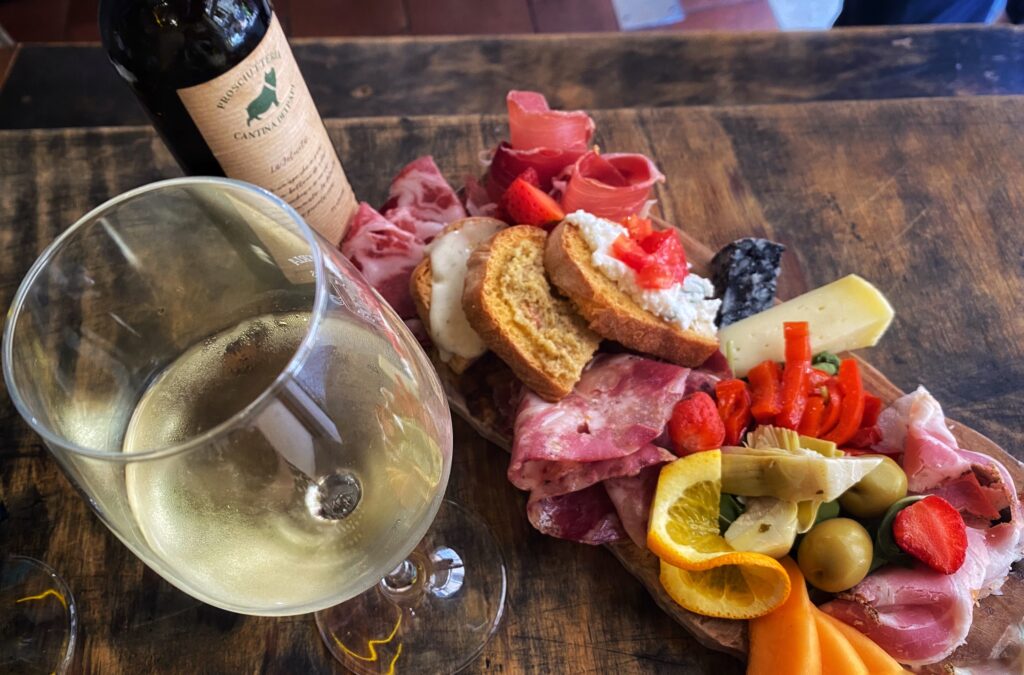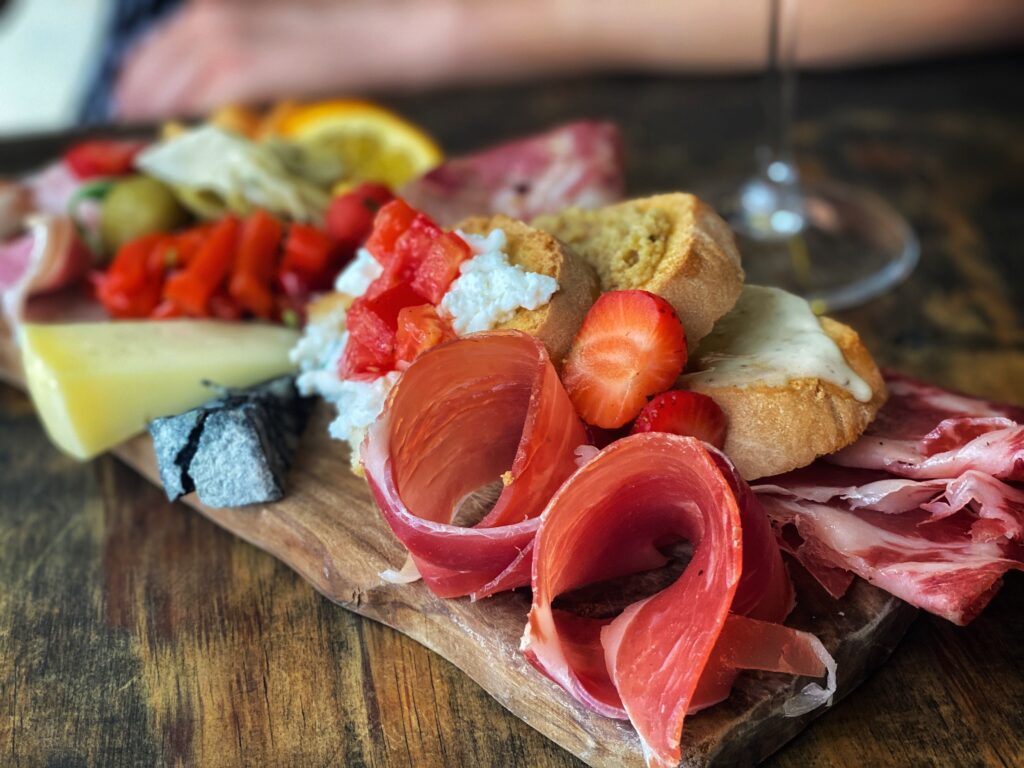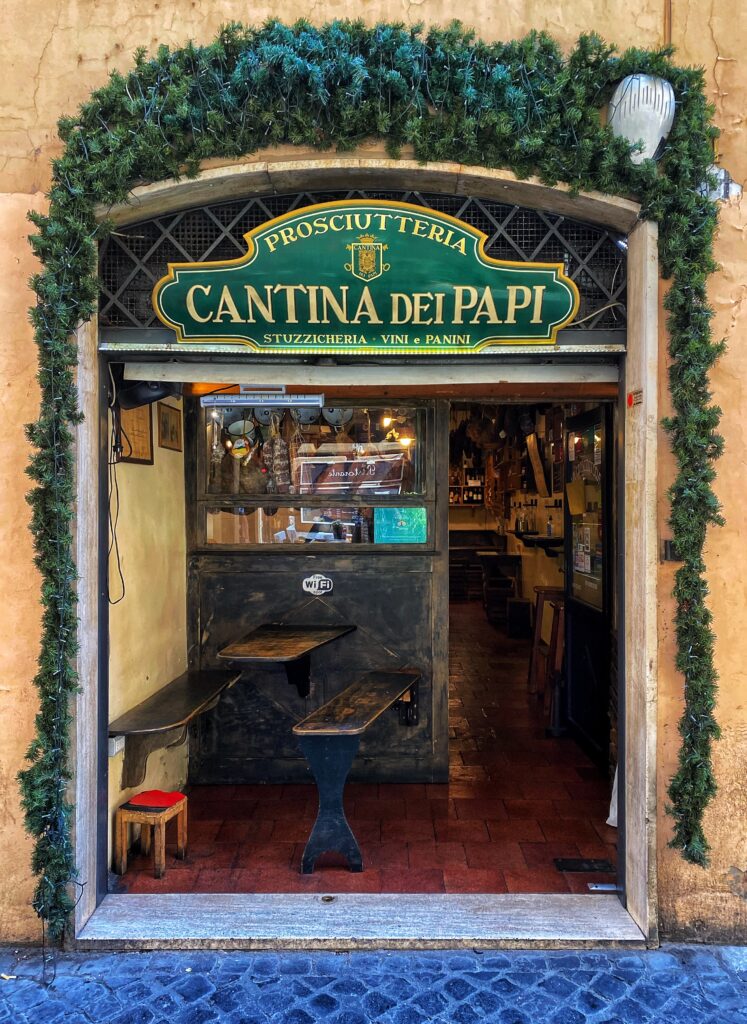 Take a food tour or a cooking class in Rome
Talking about food, a great way to explore Rome is by taking a food tour or joining a cooking class. Everyone knows that the Italian cuisine is one of the most famous worldwide with an extremely rich variety of dishes and ingredients. Not only that it tastes amazing, but food also plays a central role in the Italian culture. So if you're a foodie, it can be a great way to learn more about this. We didn't manage to join one, but actually walked past a pasta making class and it seemed lots of fun.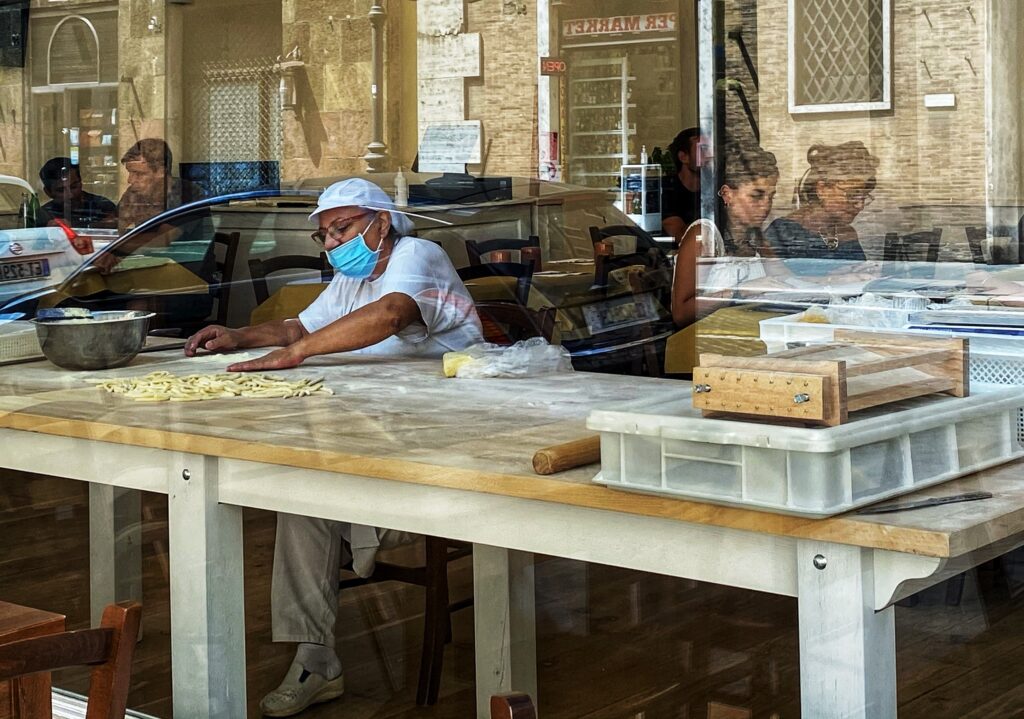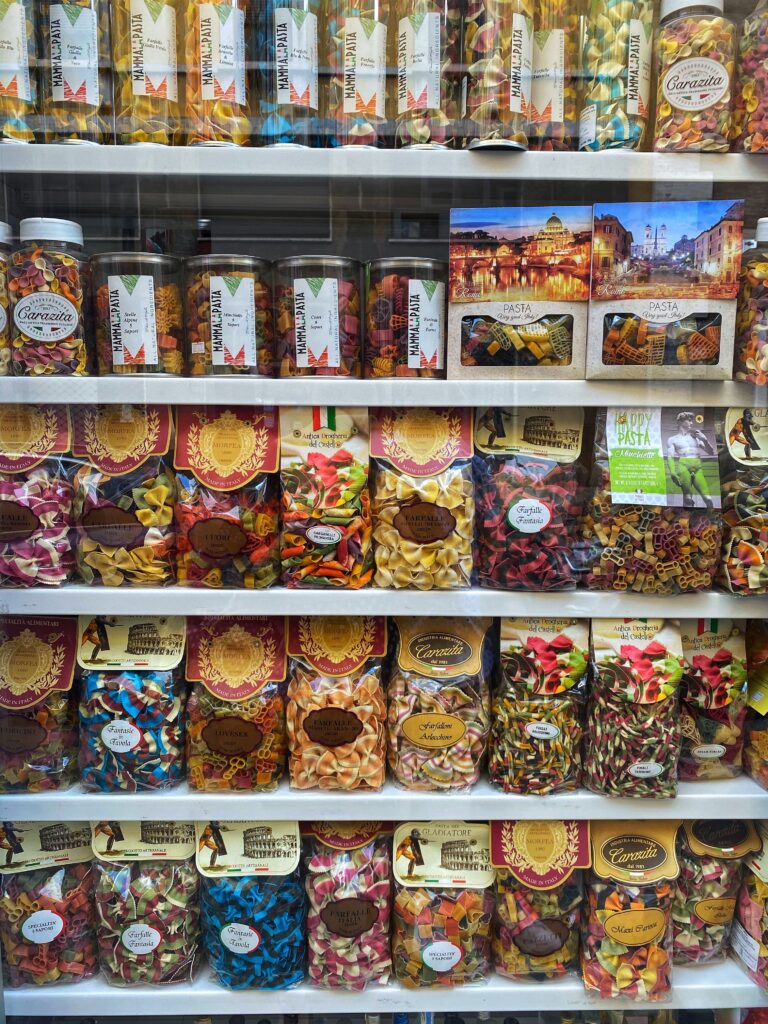 Dine in at Alfredo alla Scrofa
This is the birthplace of the original fettuccine Alfredo – the creamiest pasta you'll ever have. The dish impresses through its simplicity, so the high quality ingredients are what really makes the difference. All you need is homemade pasta, fresh Parmigiano Reggiano and soft, good butter. It's all mixed to perfection by the thickener, creating a rich and smooth coating on the pasta. The restaurant welcomed hundreds of celebrities such as Audrey Hepburn, Brigitte Bardot, Marilyn Monroe and Walt Disney.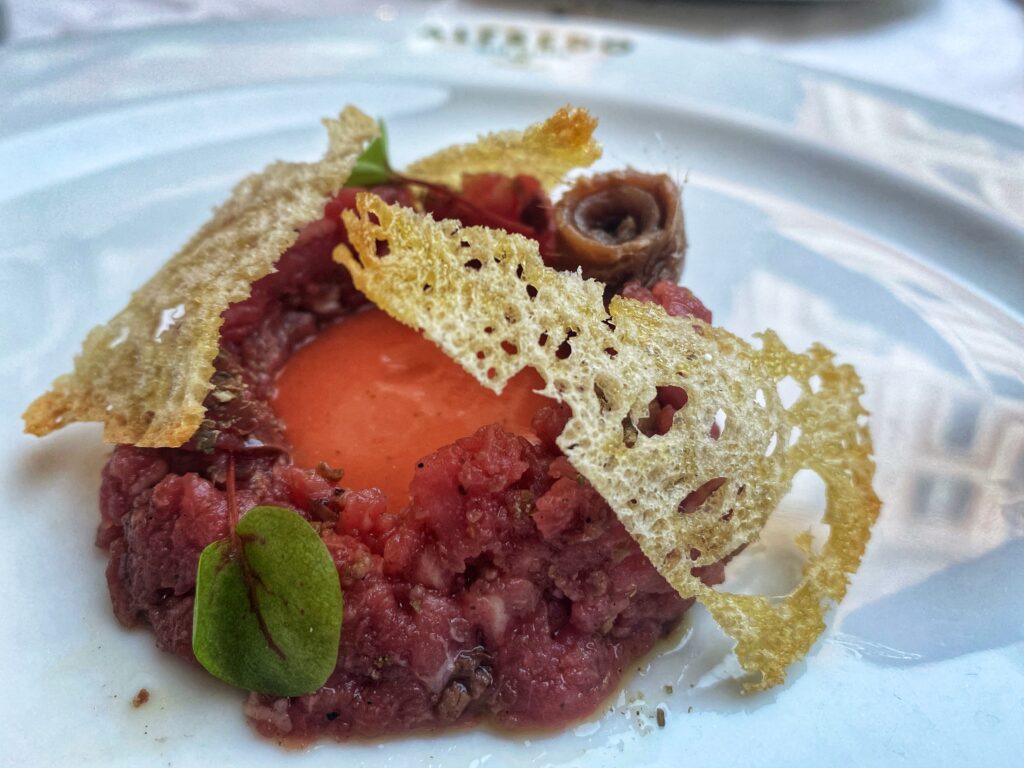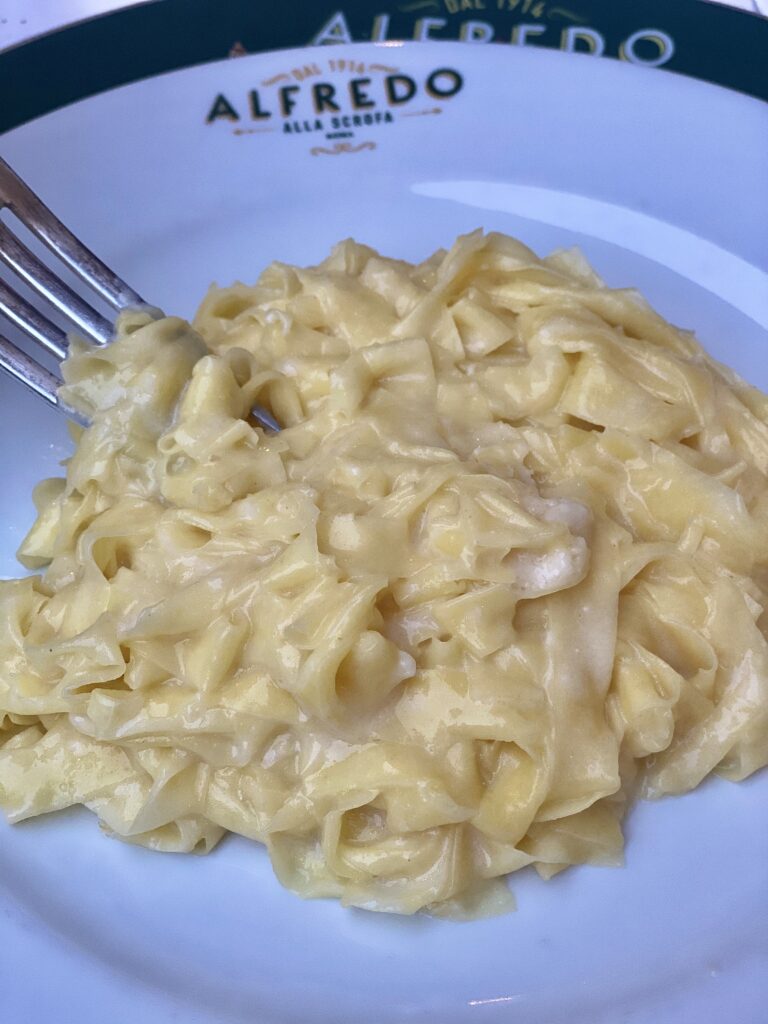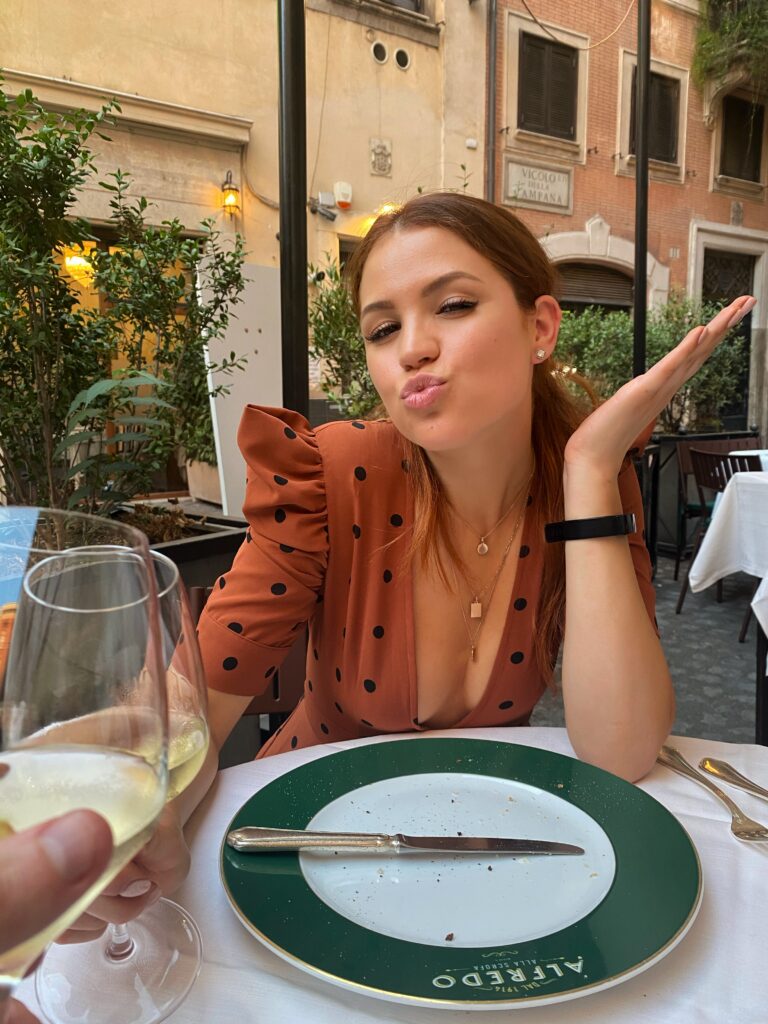 Indulge yourself in Rome's speciality – gelato
Italy is also famous for its gelato (ice cream), so you have plenty of homemade ice cream parlours to choose from, all opened all year round. So we obviously had to include it – I swear I could probably eat my weight in ice cream whenever I visit Italy! There's a strong competition when it comes to which parlour is the best, but with its 150 different flavours, Gelateria Della Palma won't disappoint. You'll find anything you can think of – from the staple hazelnut to unique tastes like avocado and basil.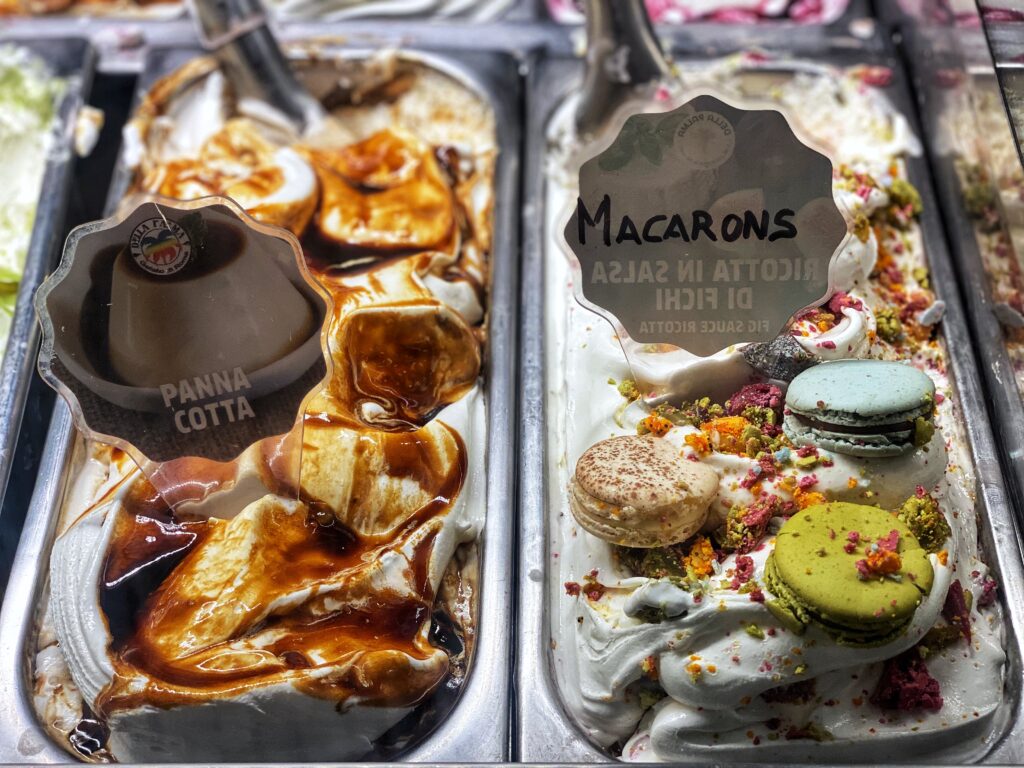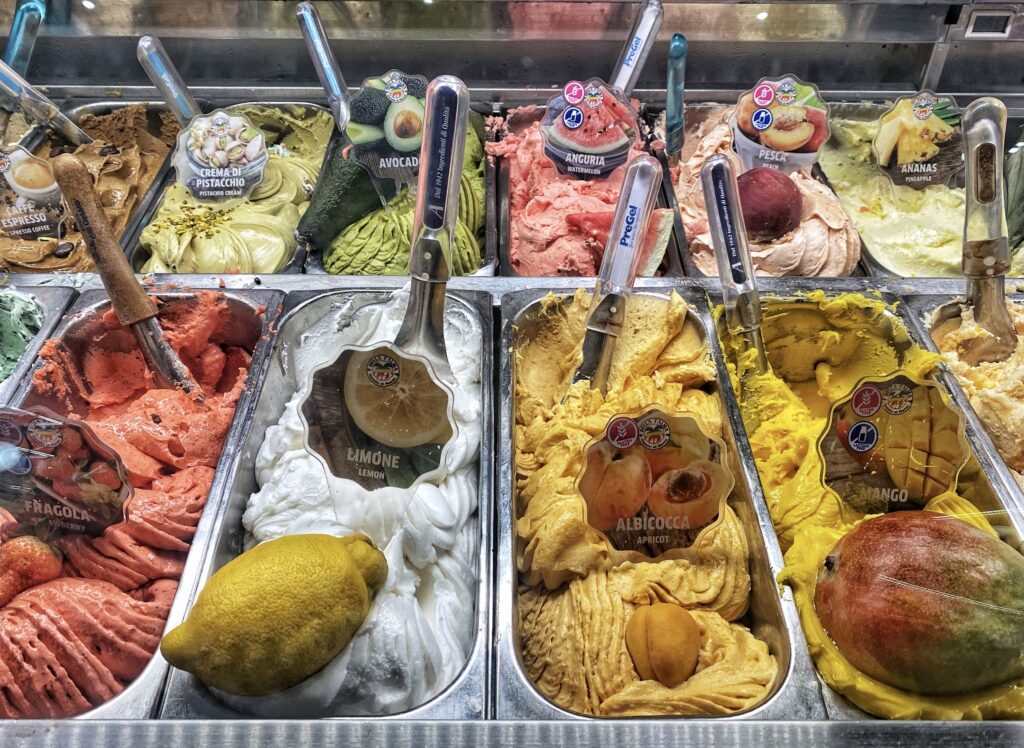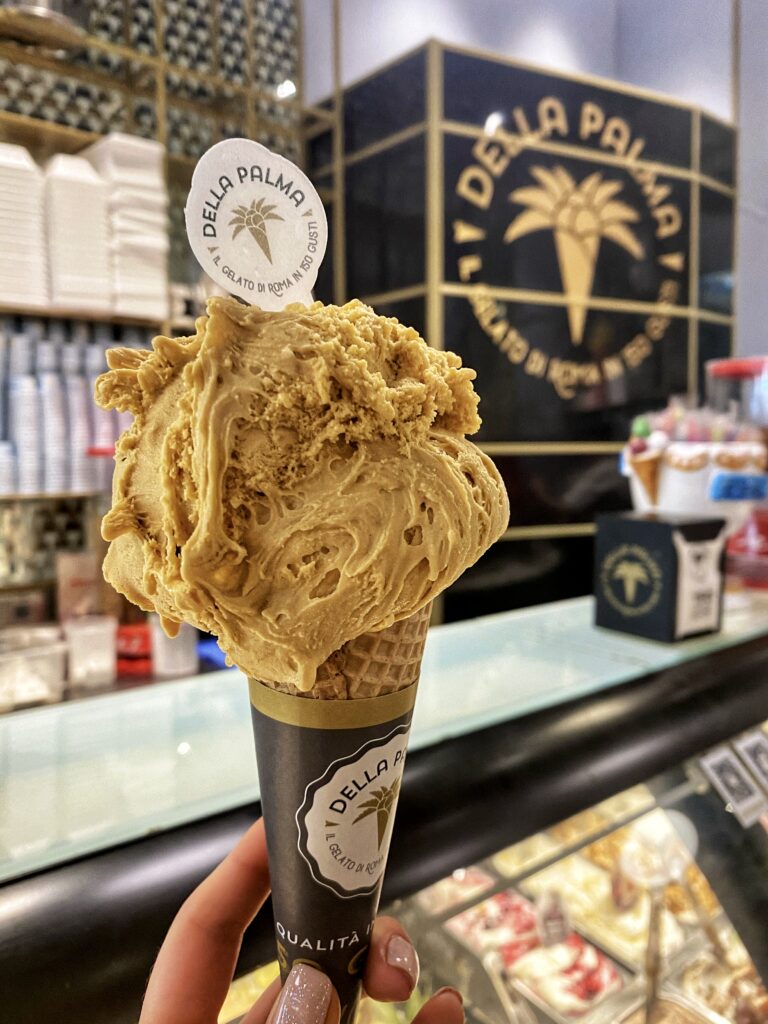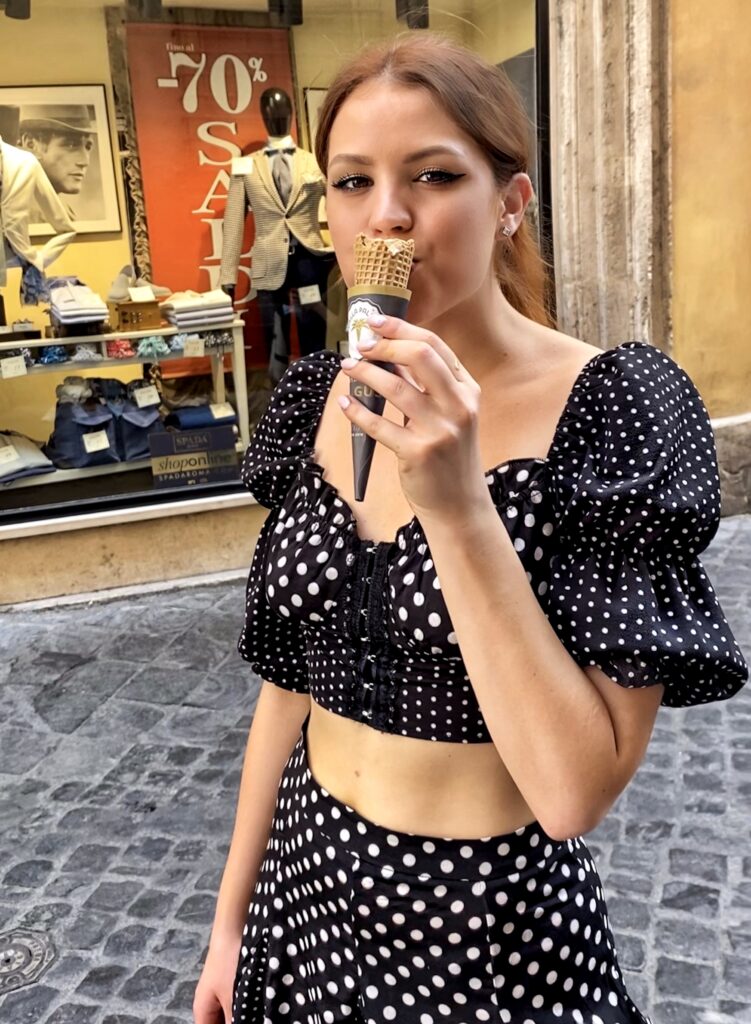 Drink coffee like a Roman at Sant'Eustachio
Sant'Eustachio Il Café is now famous worldwide as one of the best places for coffee-lovers, serving expertly blended coffee since 1938. You know a coffee shop is the real-deal when it's selling its own roast. So here, all the beans are roasted on its premises in a wood roaster that's been in use since 1948. You can see it in the back of the shop and the whole place looks like a museum. The place is famous for its incredibly creamy espresso, so we'd strongly encourage you to keep it simple to admire its unique flavour. After all, simplicity is the ultimate sophistication.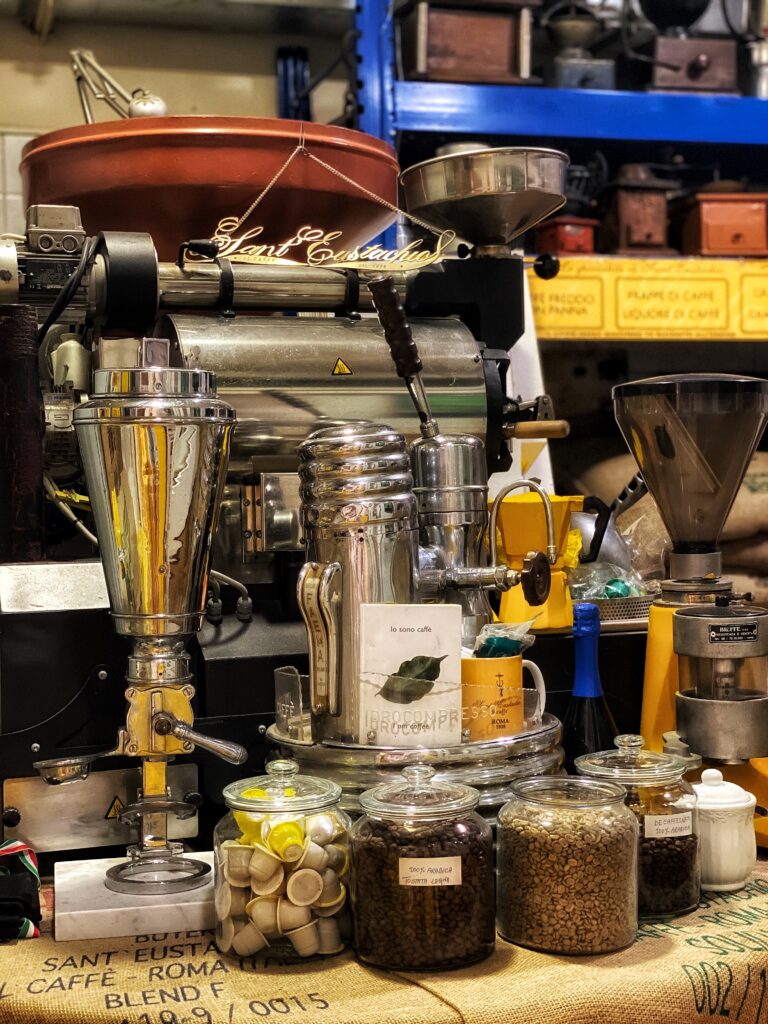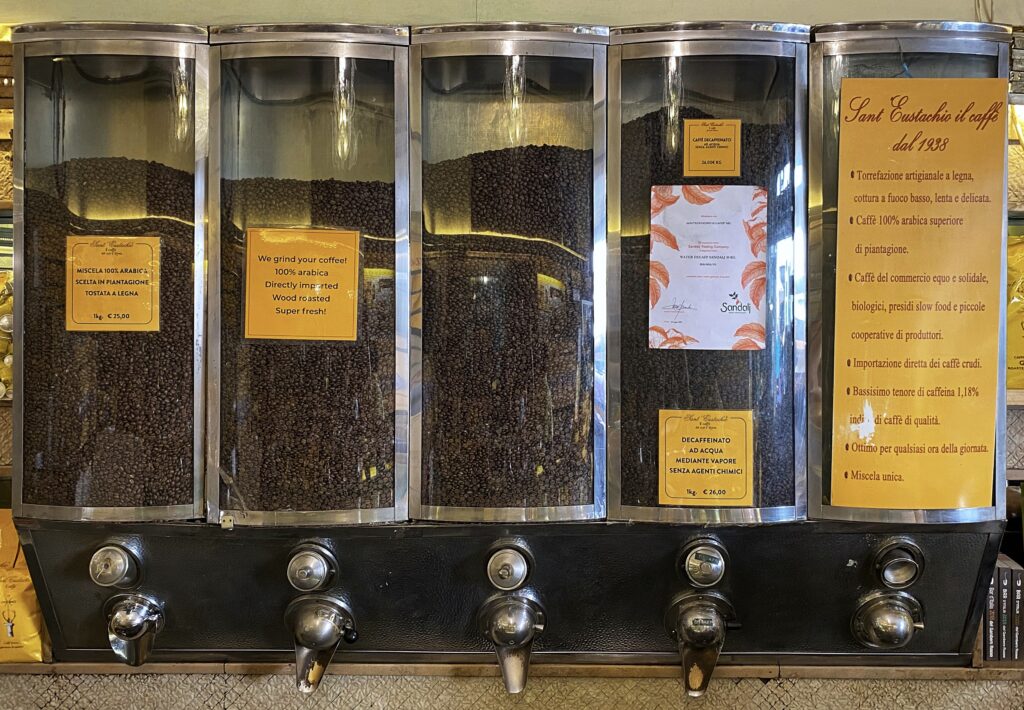 Sant'Eustachio also takes pride in only serving fairtrade coffee beans from cooperatives across South America and playing its part in improving the condition of workers in the coffee production chain. Keep in mind though that just like all the other places in Rome, the cost is higher if you seat outside. So why not save some money and do it like the Italians do? Just grab an espresso over the counter.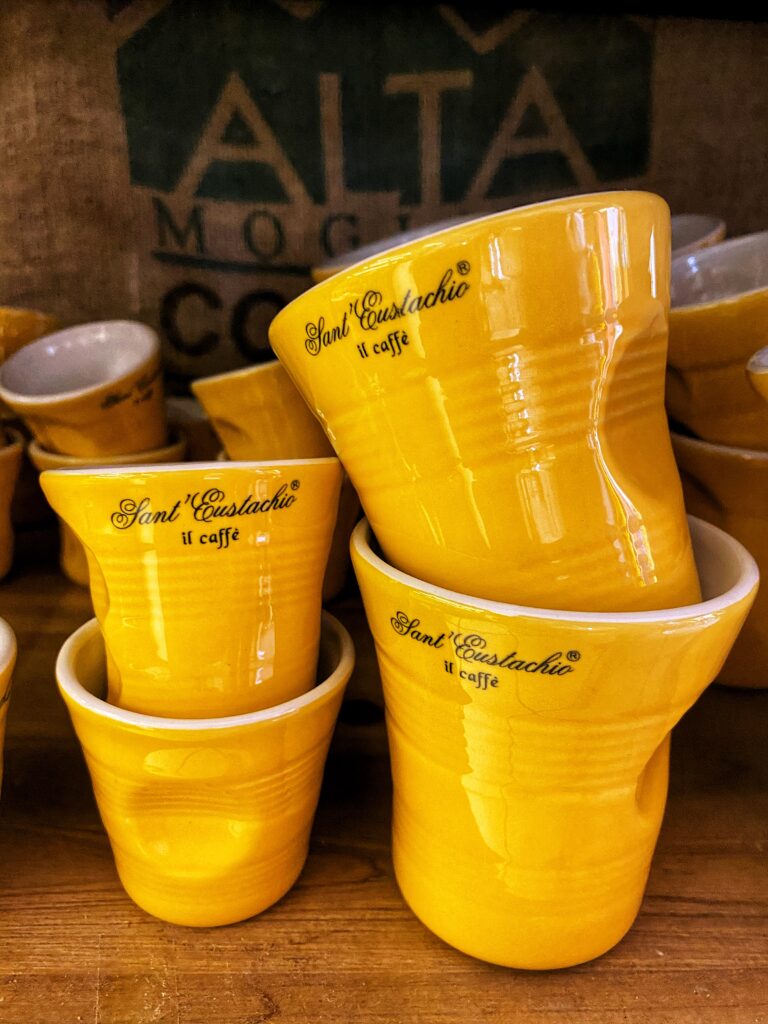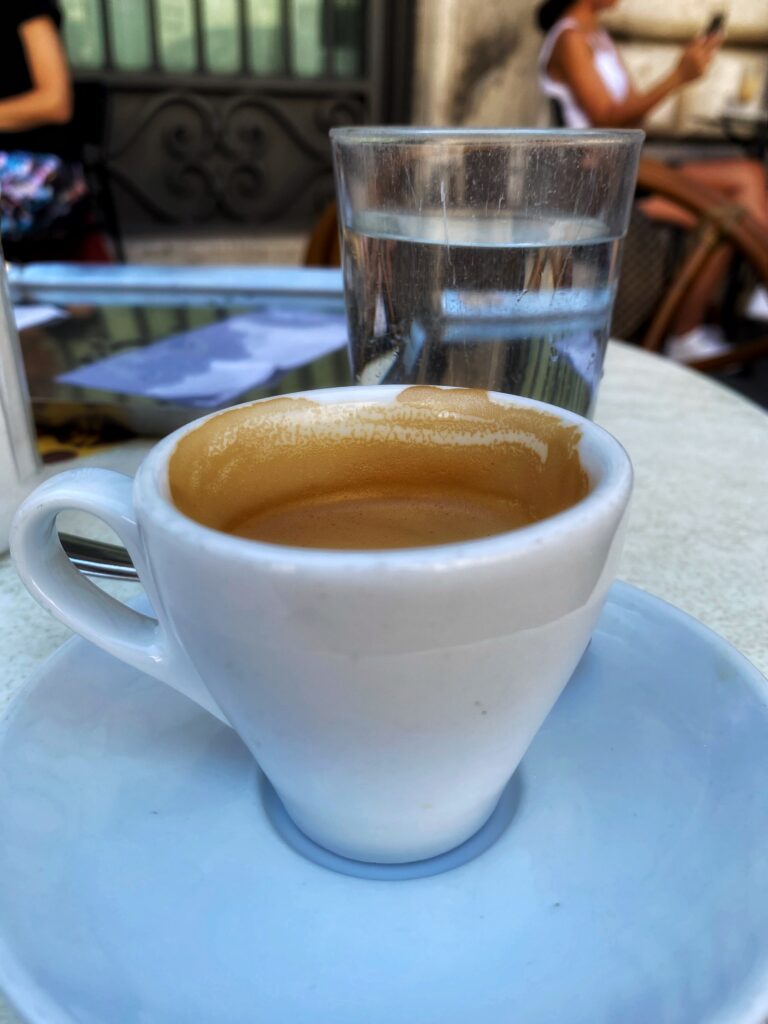 Practice gratitude in Rome's residential area- Aventine Hill
The southernmost of Rome's seven hills is a peaceful residential area, governed by a general sense of tranquillity. Aventine Hill will welcome you with plenty of greenery, beautiful gardens and an incomparable panoramic view of the city.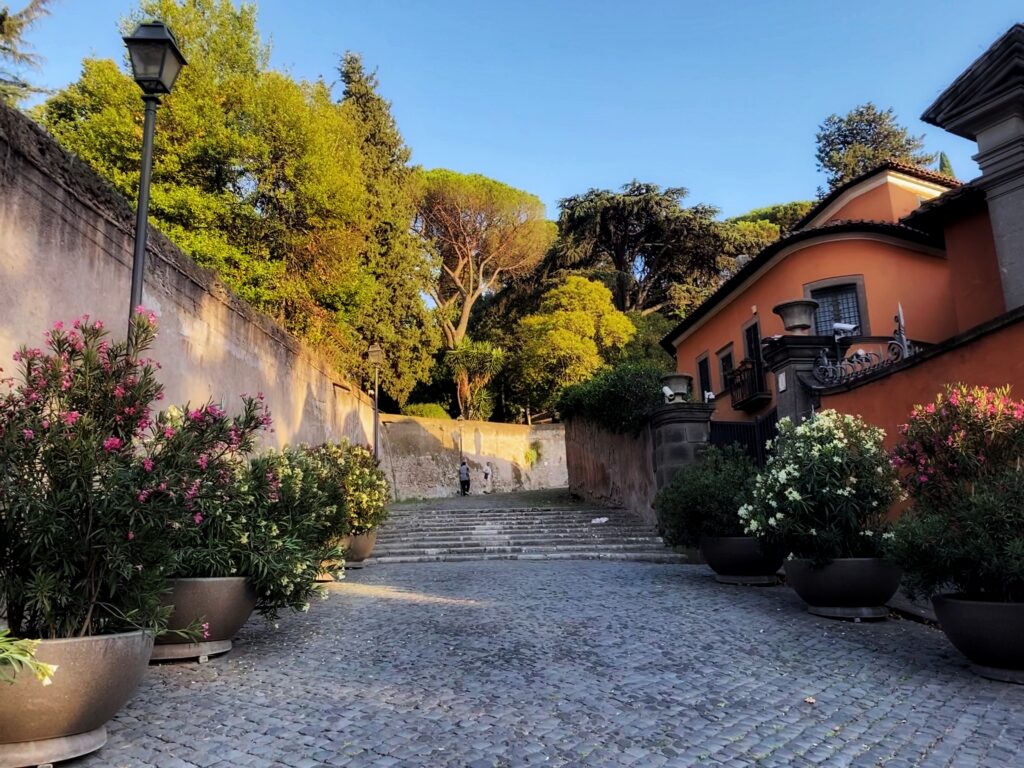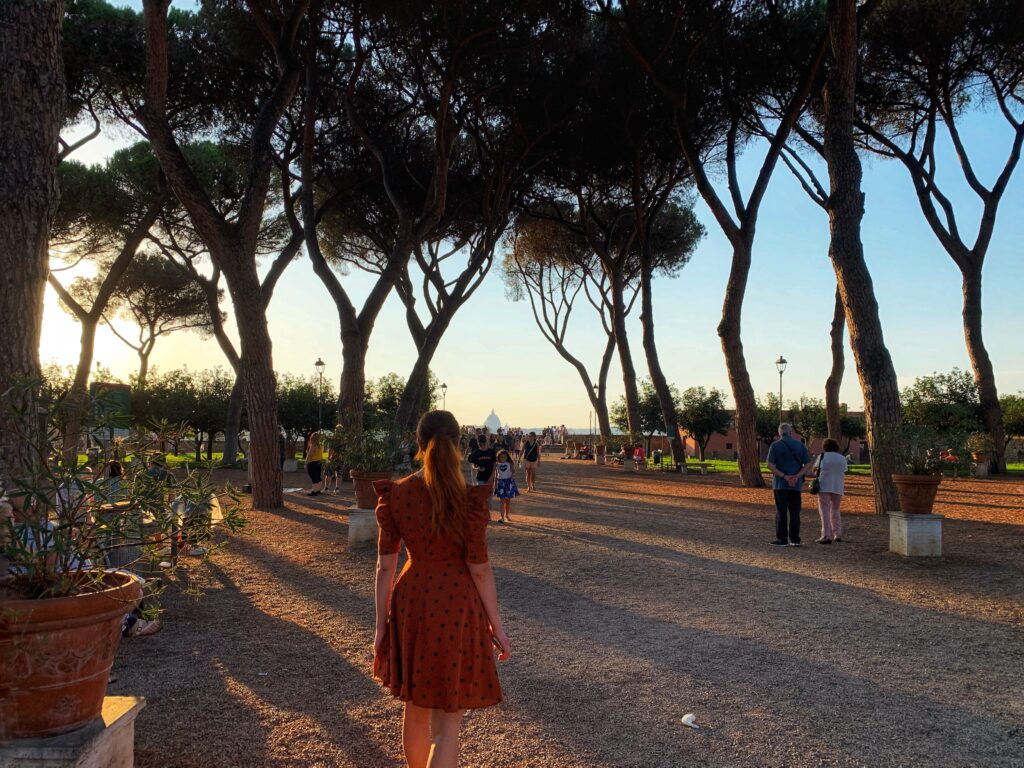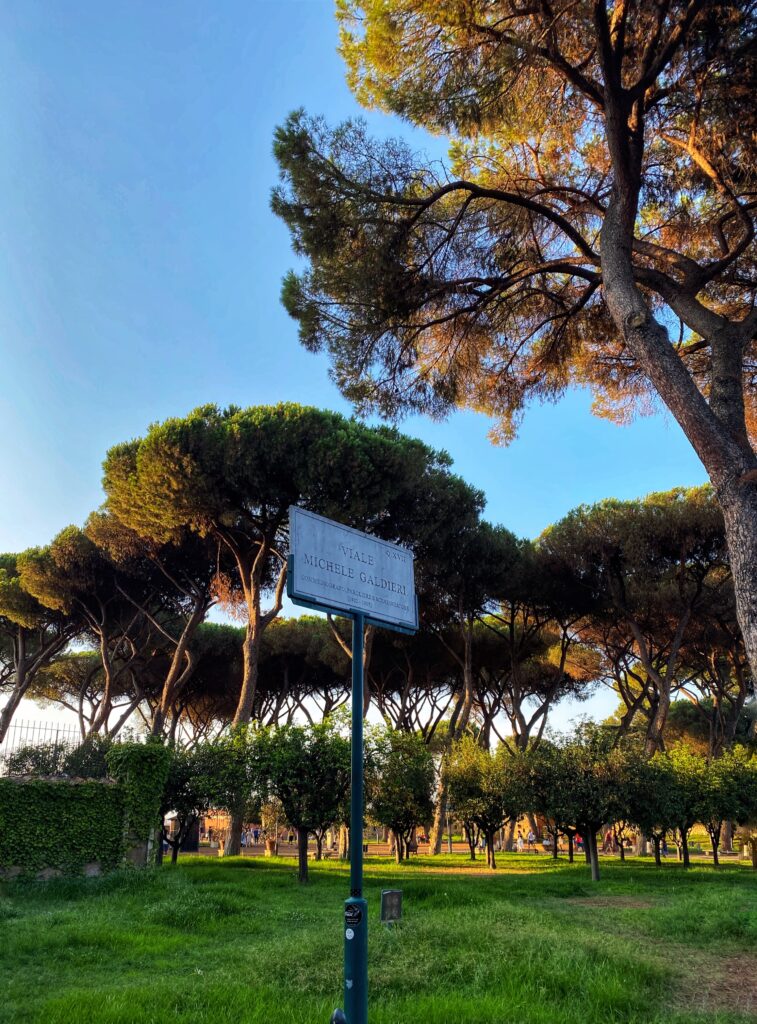 Stroll down the Tiber River
There's nothing quite like walking along this river with your better half. You can enjoy the river, beautiful bridges, and incredible architecture as you walk through history. Or maybe you just want to sit on a bridge over the river and enjoy a nice bottle of wine and some delicious Roman carbonara? GO for it!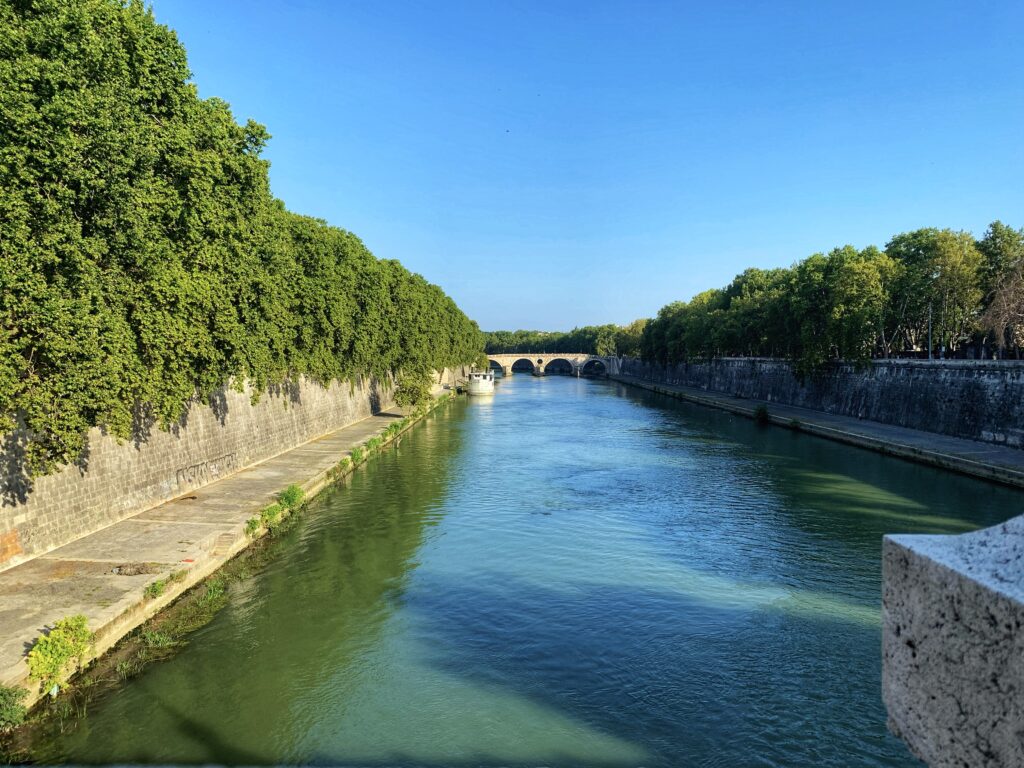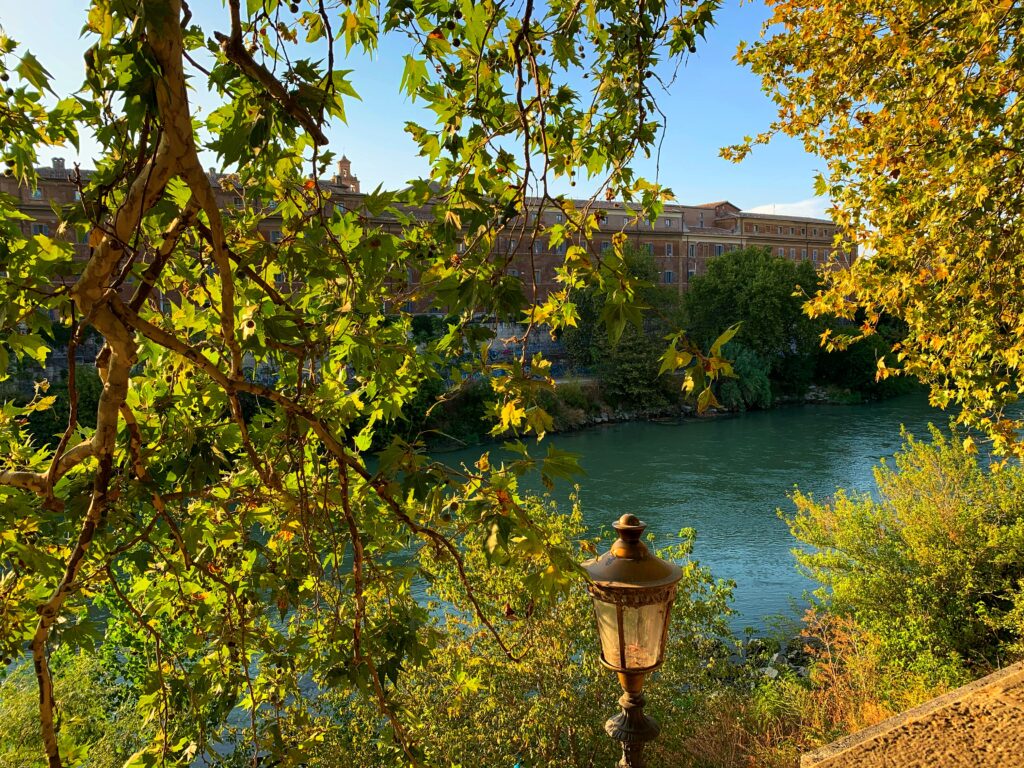 The Bridge and Castel Sant'Angelo
You can then follow the Tiber to the Sant'Angelo bridge and the castle. The bridge is decorated with 10 statues representing angels, all designed by Bernini. Stand of the bridge to have a magnificent view of the city and the river. Sant'Angelo castle, on the other hand, was built by Emperor Hadrian to serve as a mausoleum. Later on, it started to play an important military role. It even served as a place of refuge for the popes during invasions. That's why a direct access to the Vatican has been created.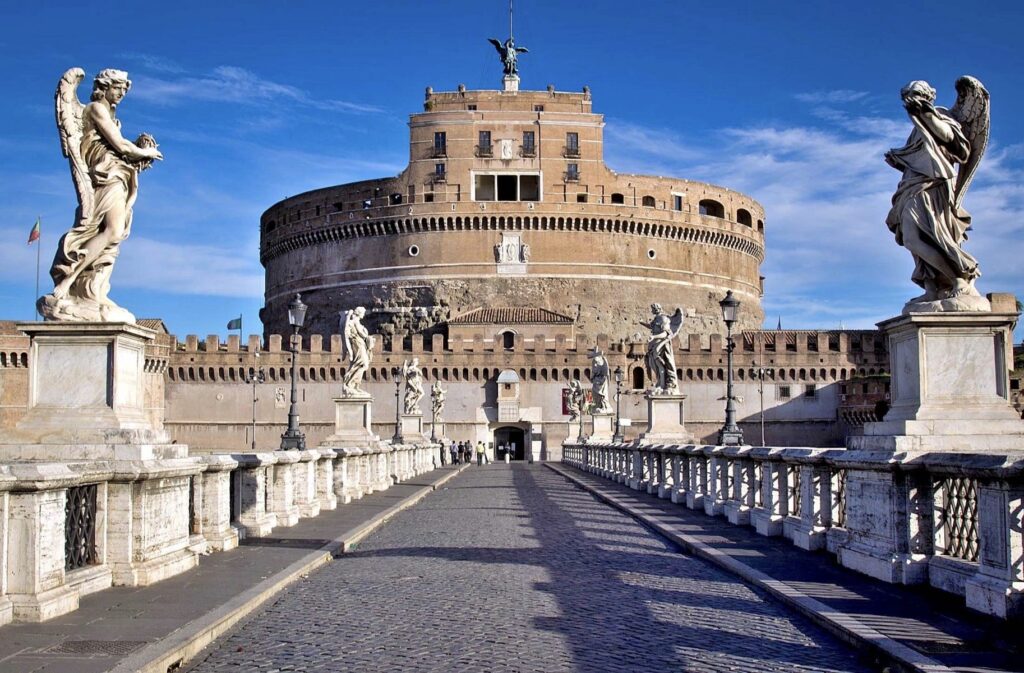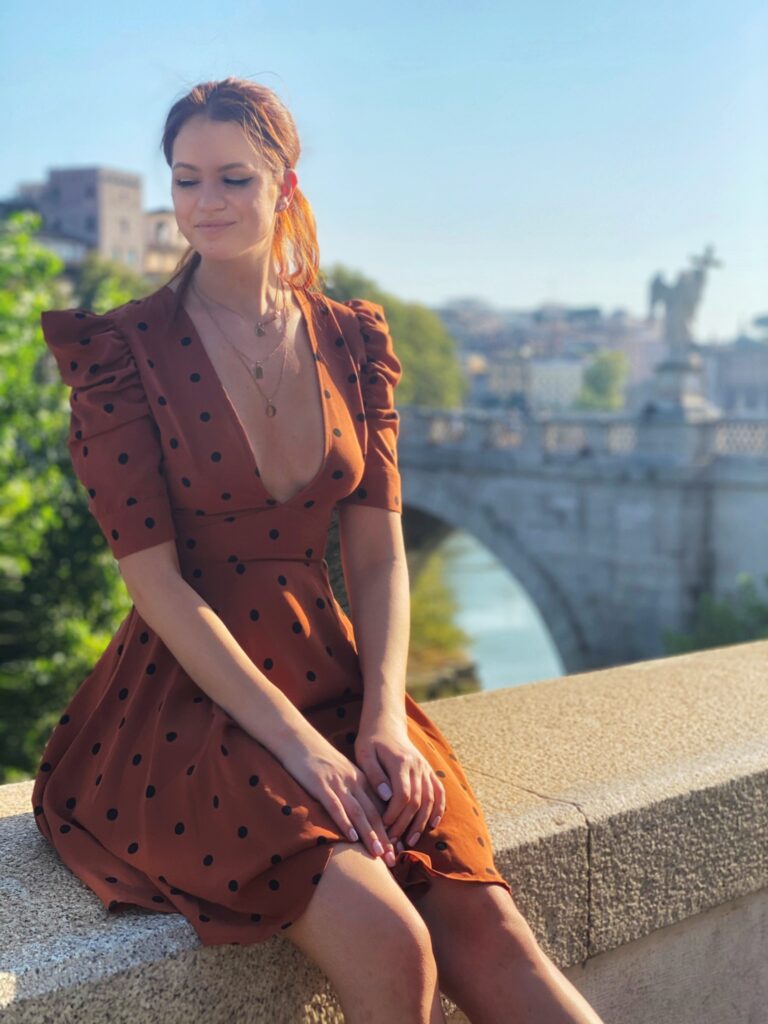 Tour Vatican City – the independent state within Rome
Even if you're not a believer, a visit to the Vatican is a must during your stay in Rome. It's the smallest country in the world, yet is one of the most visited places during a tour in Italy. Vatican City is the centre of Roman Catholic Church and the Pope is the one who governs over it. An interesting fact is that only priests, nuns, some dignitaries, guards, and of course the Pope can live there.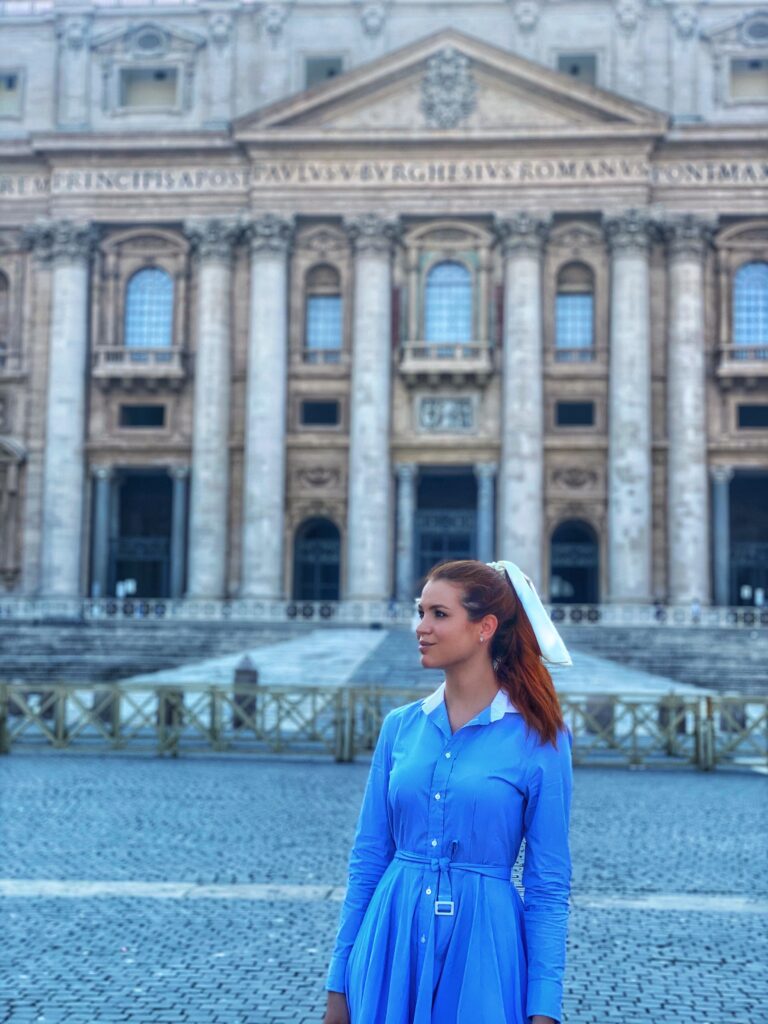 1) St. Pete's Square
You'll enter the Vatican through the famous St. Peter's Square. Every year, millions of pilgrims and tourists visit it and thanks to its design, it can house over 300,000 people. It's one of the world's most famous and breath-taking squares you'll ever see. The most impressive part of the square, besides its size, are its 284 columns and 88 pilasters. In the centre of St. Peter's Square stands the obelisk, carried to Rome from Egypt in 1586 and now surrounded by 2 large fountains. Two colonnades surround the square, so as soon as you step in, you'll feel embraced by "the maternal arms of Mother Church".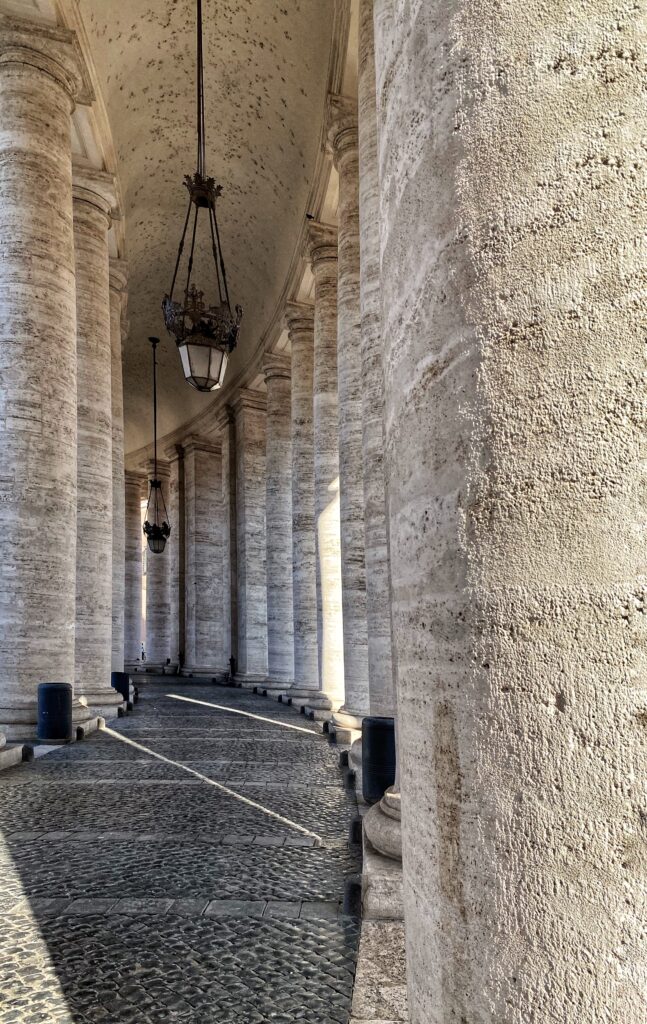 2) St. Peter Basilica
St. Peter's Basilica is one of the holiest places for Christians and one of the largest churches in the world. It's the balcony of St Peter's Basilica where the Pope comes and gives his blessing all year round. Inside, the architecture is breath-taking, so give yourself enough time to admire the rich baroque and renaissance art.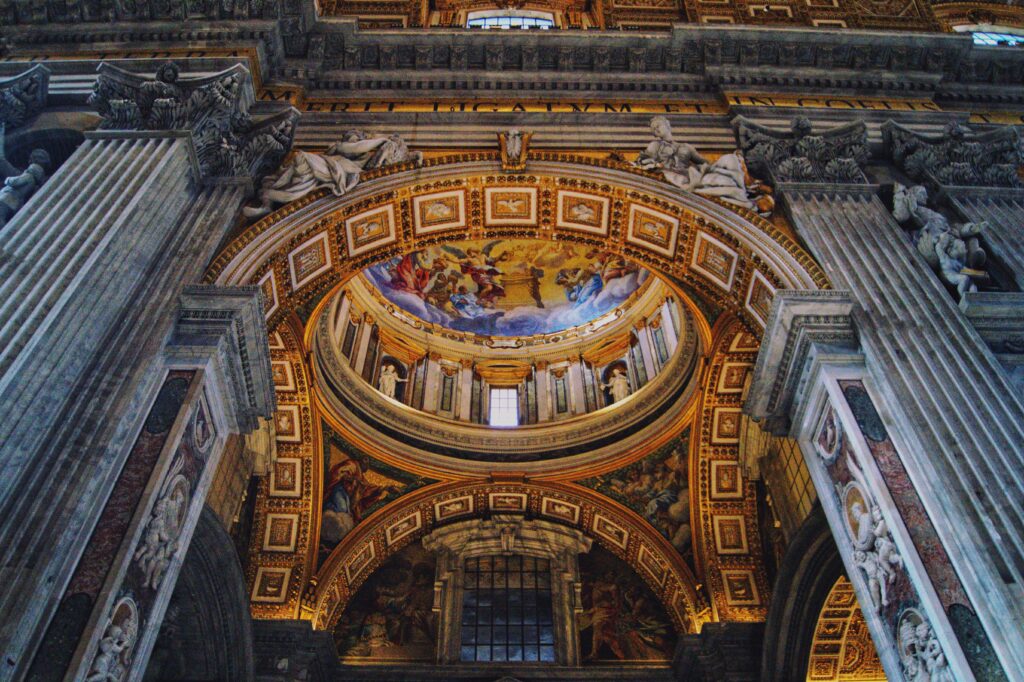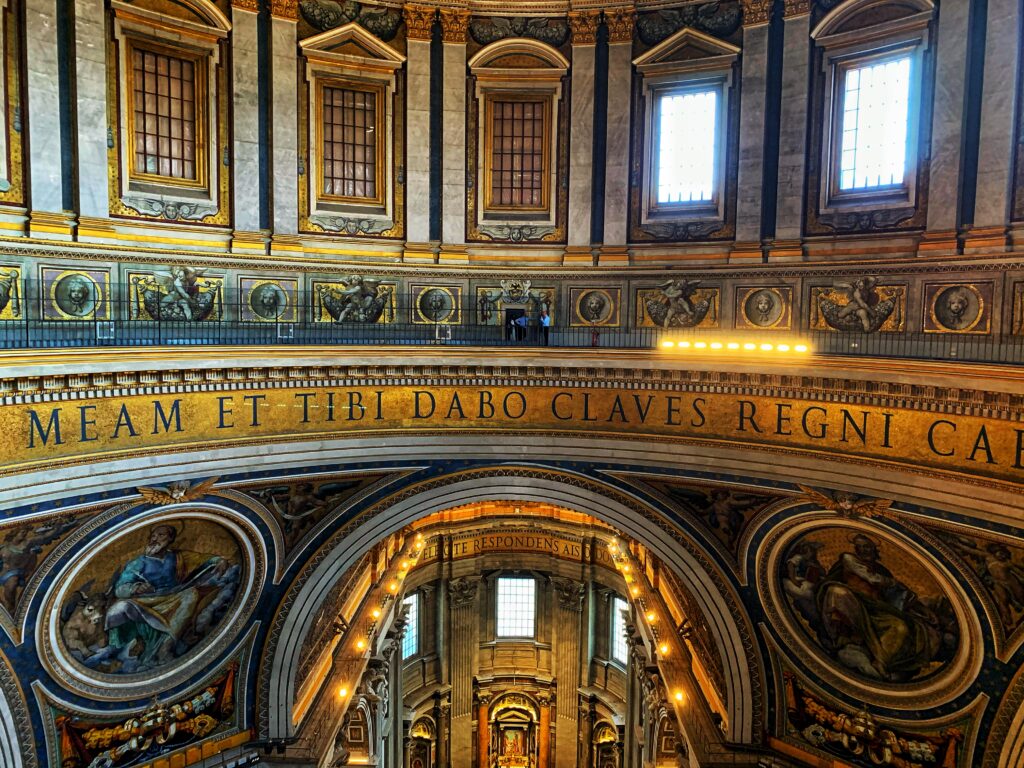 You can also access the gigantic dome designed by Michelangelo. You can take an elevator first, and then, the hardest thing, climb 320 extra steps. It's not recommended for claustrophobes, as the ceiling is low and the corridors narrow, but your effort will be greatly rewarded by the magnificent view of the city of Rome.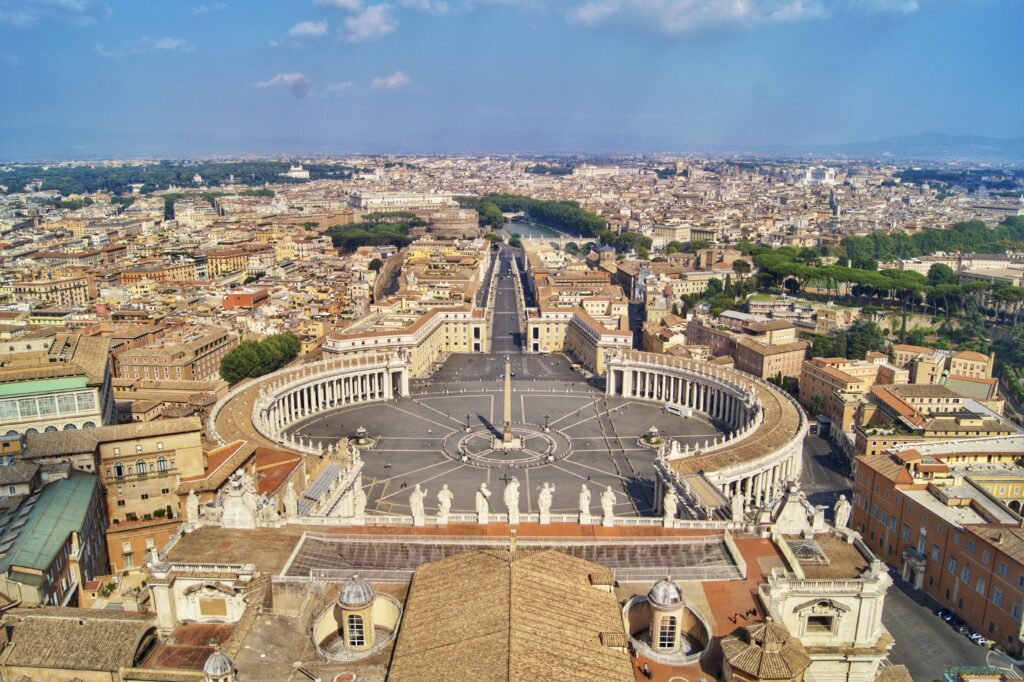 Unfortunately, we couldn't see the Vatican Museums and the Sistine Chapel as they were closed at the time. As disappointing as it was, it just gives us one more reason to return.
Trastevere and Campo di Fiori
These are two areas that unfortunately, we couldn't enjoy to their full potential. The first one is Trastevere, a "real Italian neighbourhood" that becomes more and more popular. However, as much as we tried to find it, we got lost and ended up in a completely different part. The area seems amazing in pictures, so if you visit it, please let us know.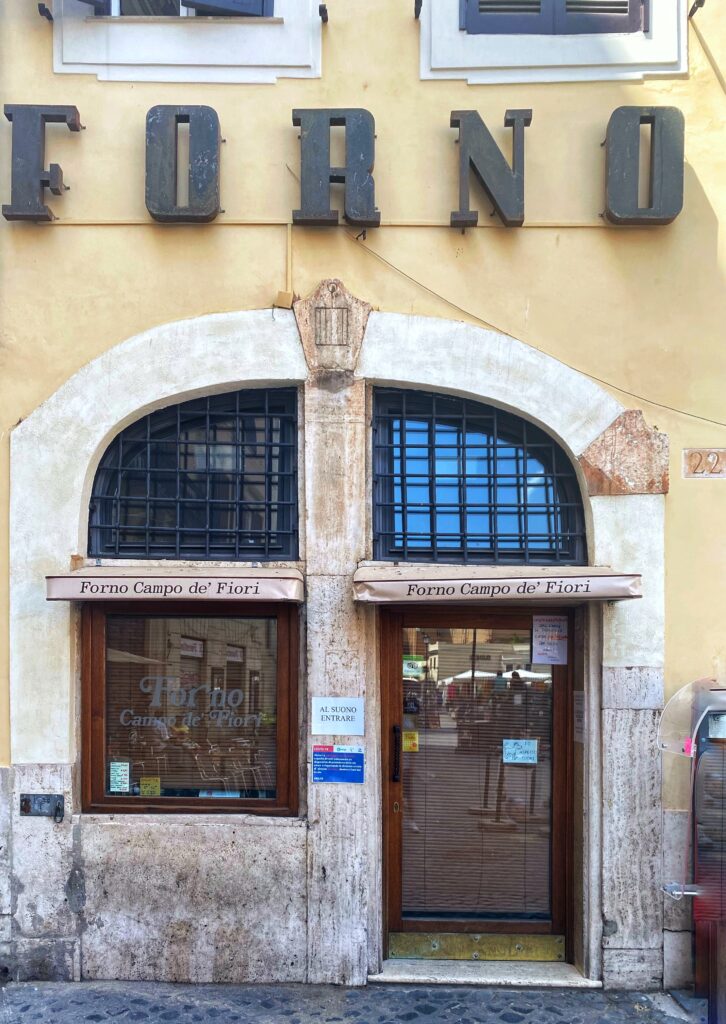 When it comes to Campo di Fiori, it is famous for its food market and bakery. Although located in the historical centre, this small market has managed to preserve all its authenticity. Every morning (except Sunday) there is a fruit, vegetable, meat and fish market. Here, you can also find what might be Rome's oldest bakery. Forno di Campo de' Fiori has been baking in the centre of Rome for around 500 years. Unfortunately, due to COVID-19, the food market wasn't running as usual and the bakery was closed, but hope you have more luck with it.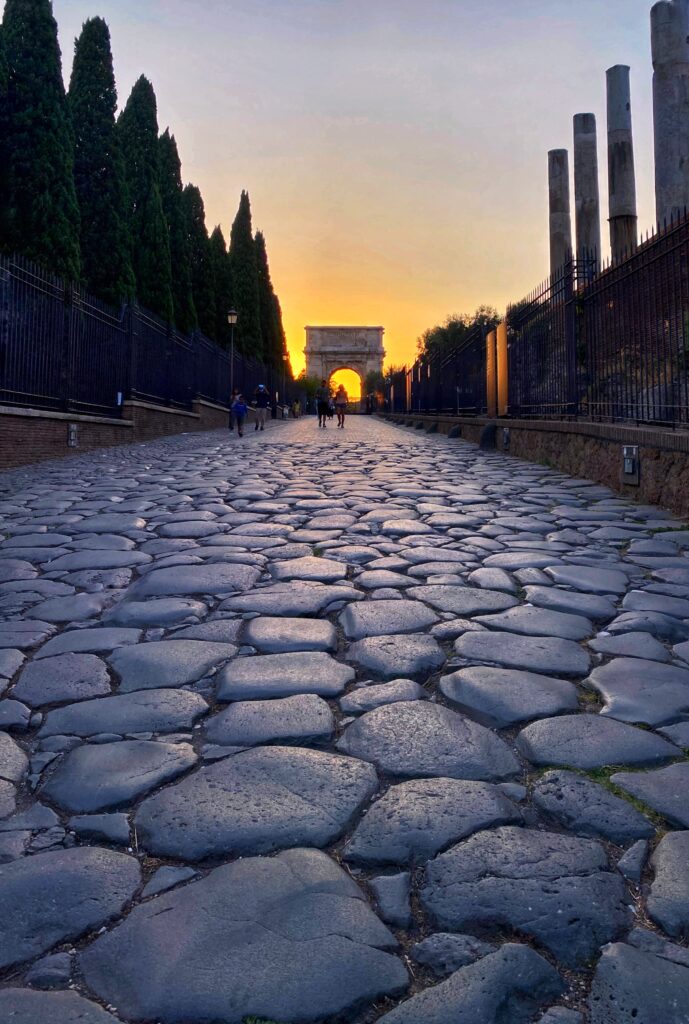 All in all, we had a great time in Rome and really hope that you'll enjoy it too. We also hope that you found lots of useful information here so you can pick and choose what you'd like to do. Until next time, travel safely.