Rome was called the "Eternal City" by the ancient Romans because they believed that no matter what happened to the rest of the world, the city of Rome would always remain standing. Honestly, there couldn't be a nicer metaphor for the strong bond between you and your other half. Rome is THE destination when it comes to food, romance, history, and culture. We've spent our 10 Year Anniversary here and put together a list of the 6 most romantic places for couples.
Roman Forum
The Roman Forum was the hub of political and social activity for Roman citizens. Thus, visiting it feels like stepping back in time as you can really visualise what the Roman public life was like.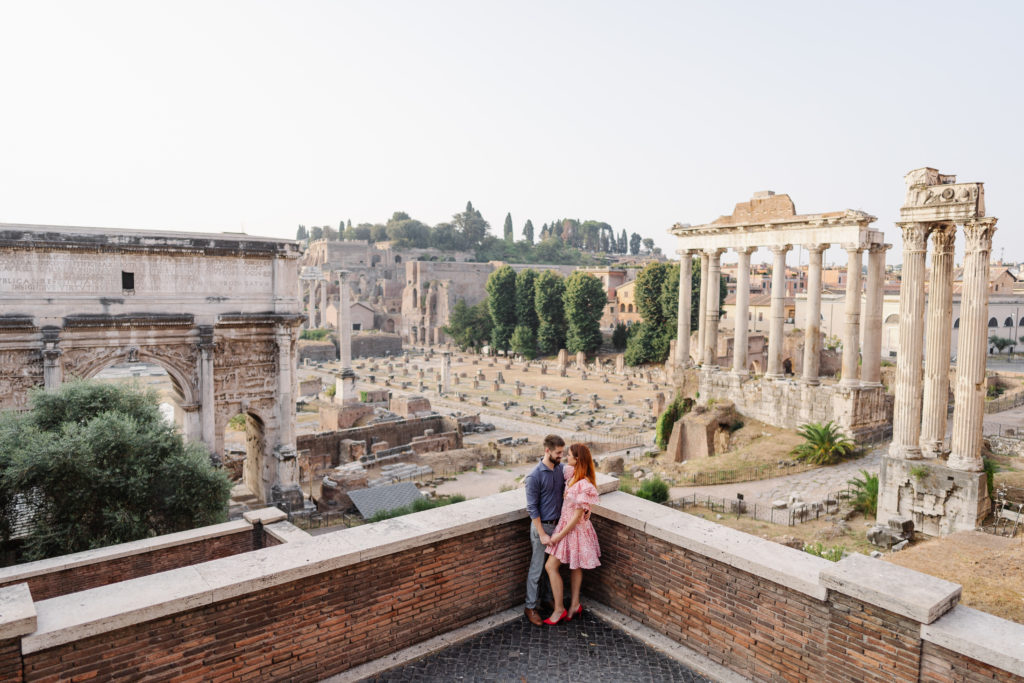 Trevi Fountain
Enjoy the newly renovated Trevi Fountain with your partner and toss a coin over your head to make a wish. The myth goes that if you throw one coin, you will return to Rome. If you throw three coins, you will marry the person that you met. So careful what you wish for.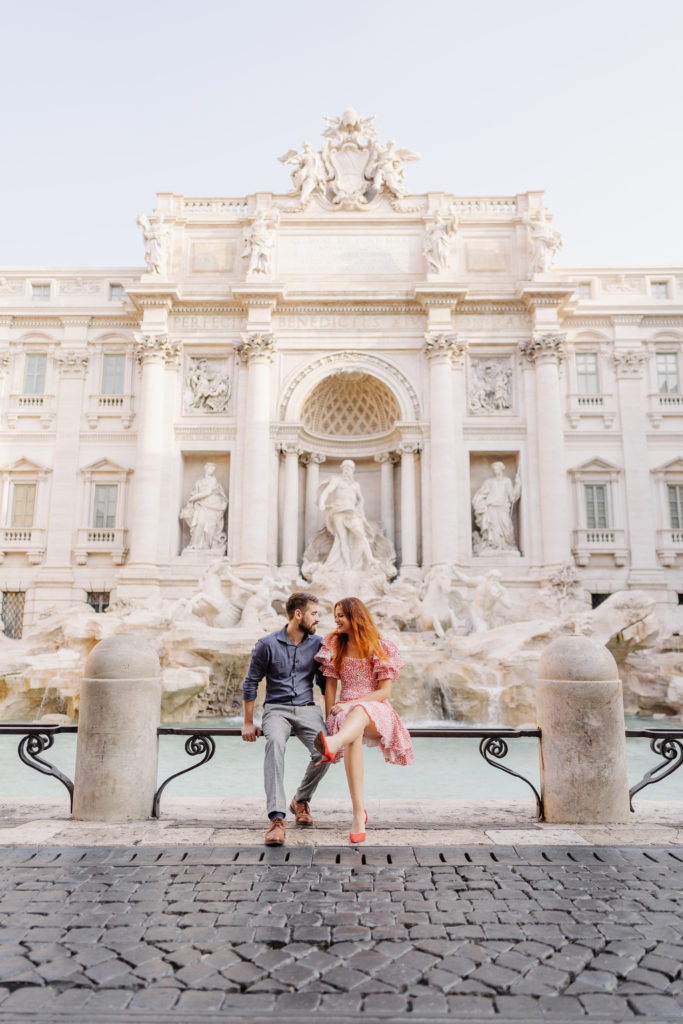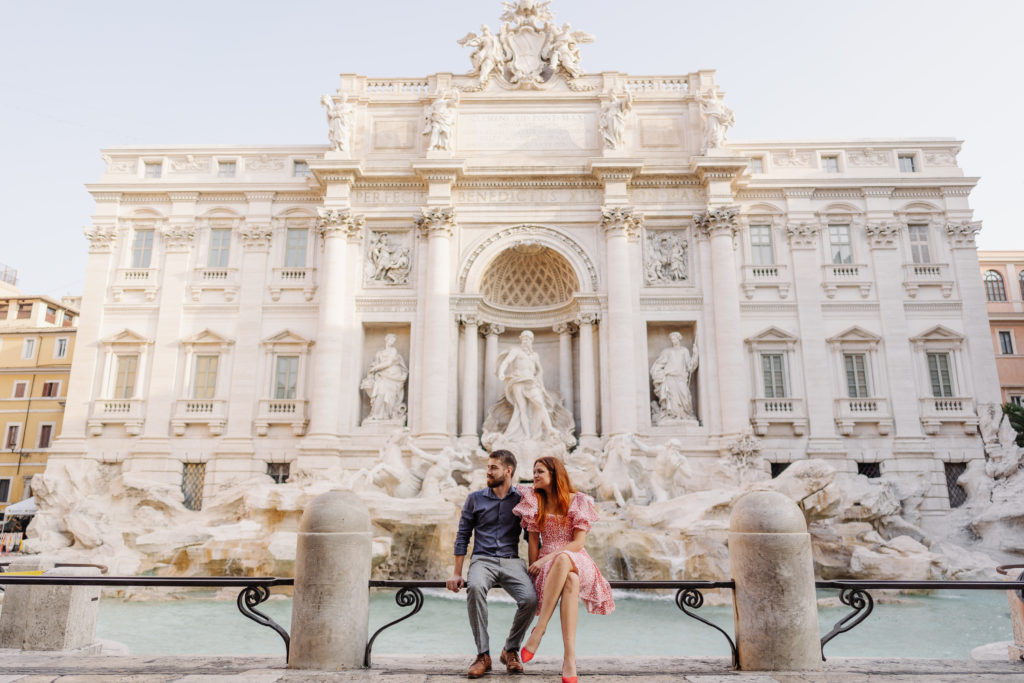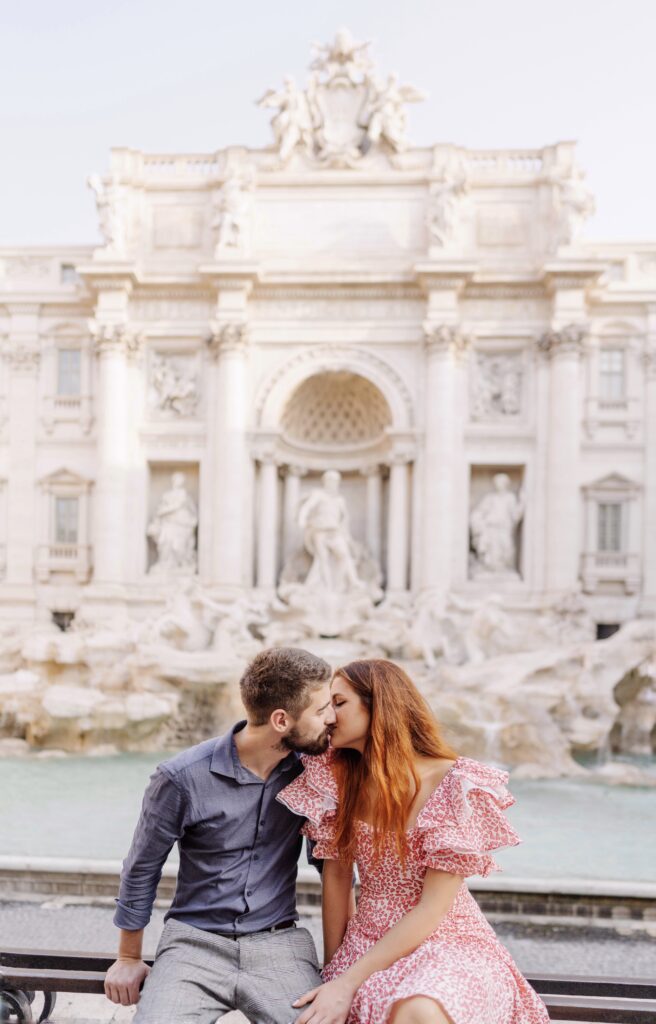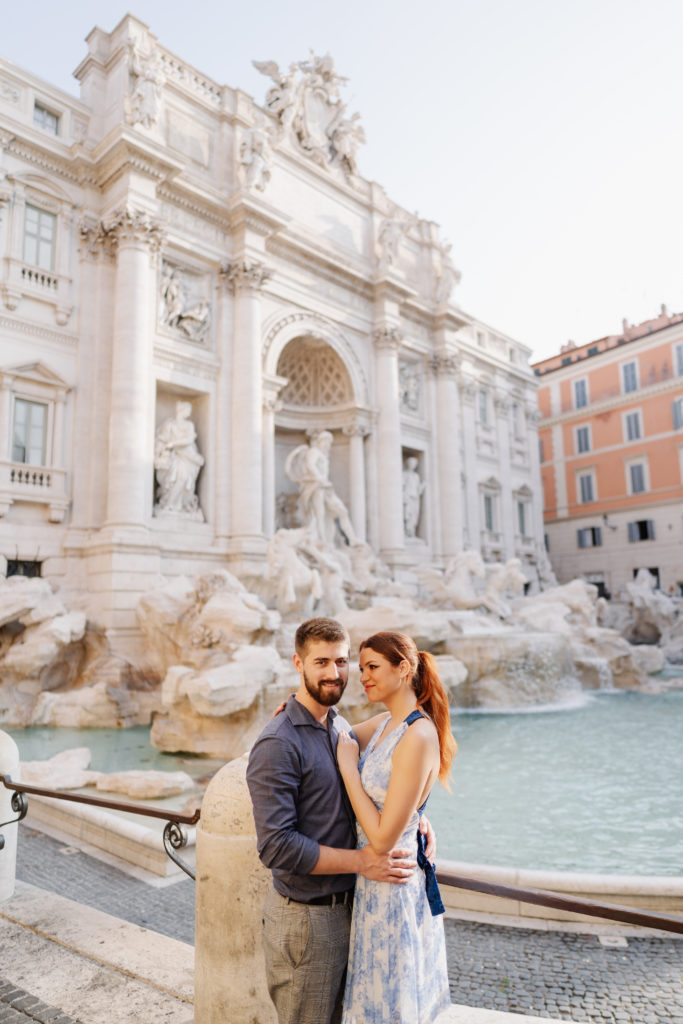 Via dei Fori Imperiali
This is definitely one of the most impressive and full of history streets of Rome. It runs from the Colosseum up to Piazza Venezia and both sides of the street offer spectacular views over the ancient ruins.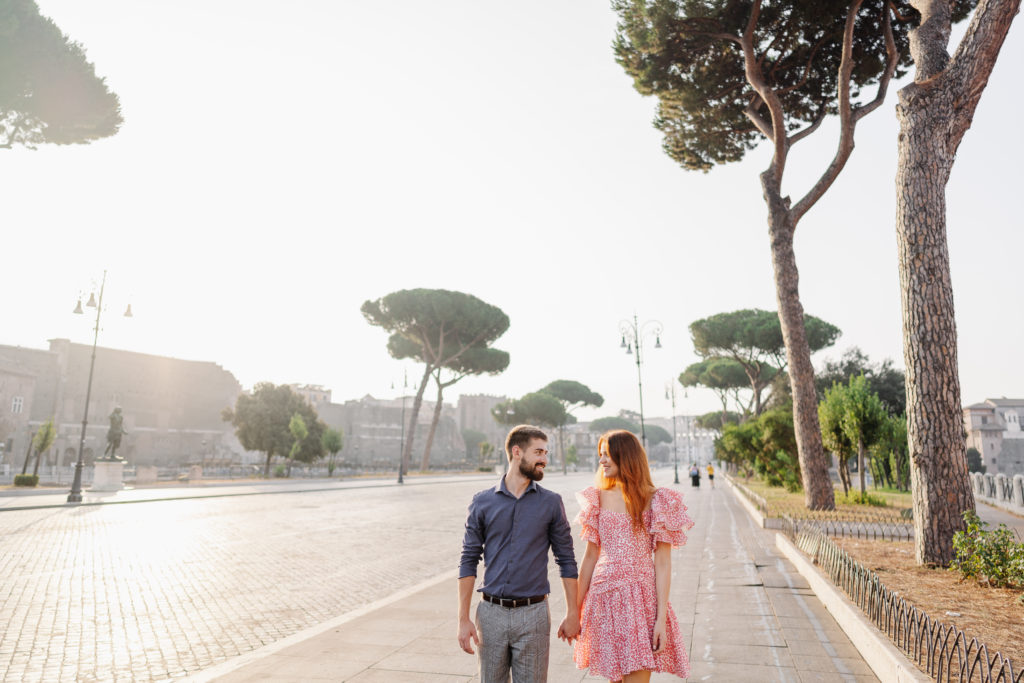 Colosseum
The Colosseum is the universal icon of Rome. The imposing construction has suffered looting, earthquakes and even bombing during the World War Two. Exploring it takes you back in time to the "glory of Rome" and what was the centre of the world for centuries.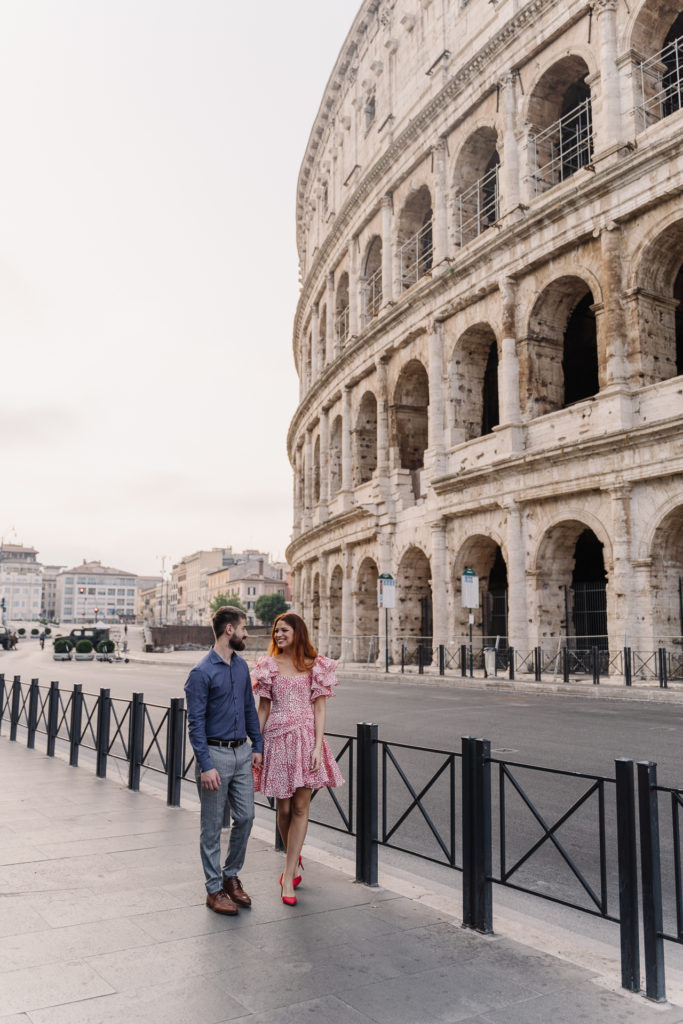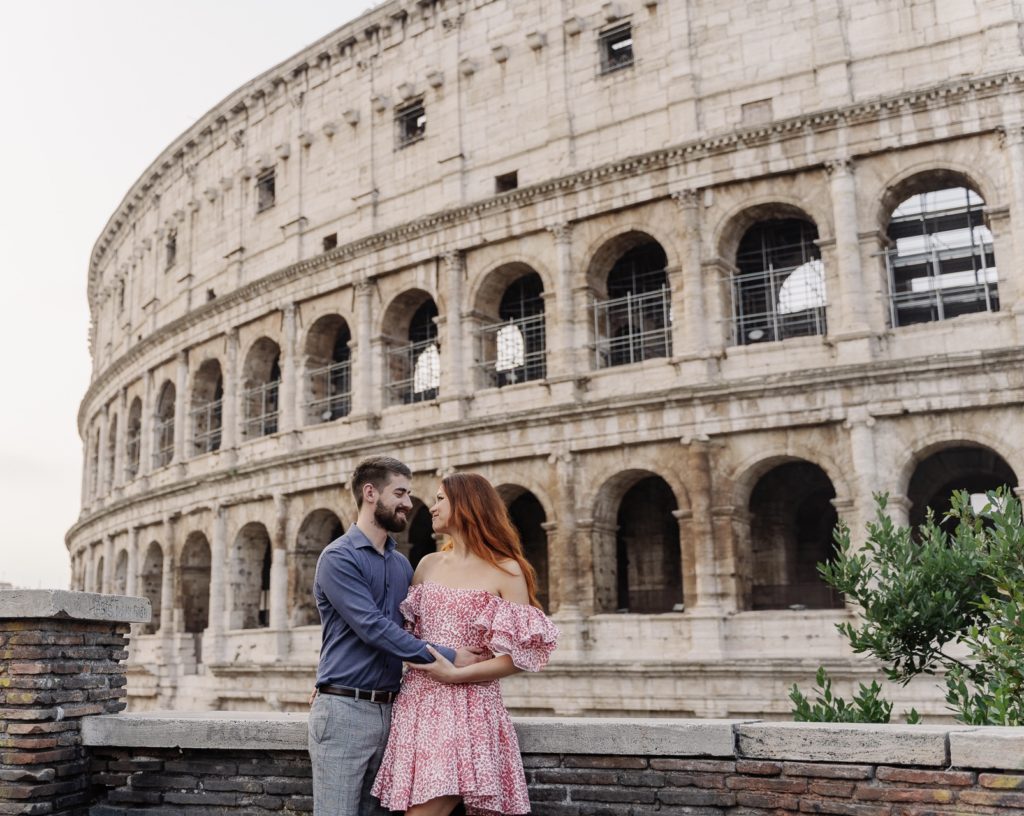 Roman Pantheon
The Pantheon of Agrippa, also known as the Roman Pantheon, is one of the architectural masterpieces of the Italian capital. It is the best preserved building from ancient Rome and has a stunning architecture. Inside, admire the immense dome and the oculus.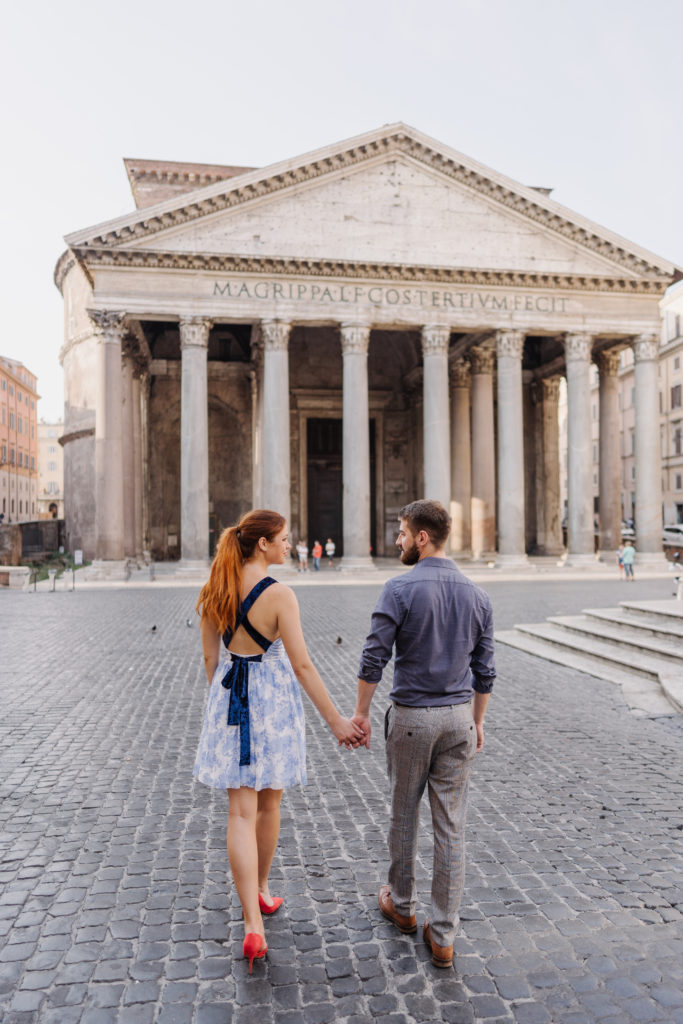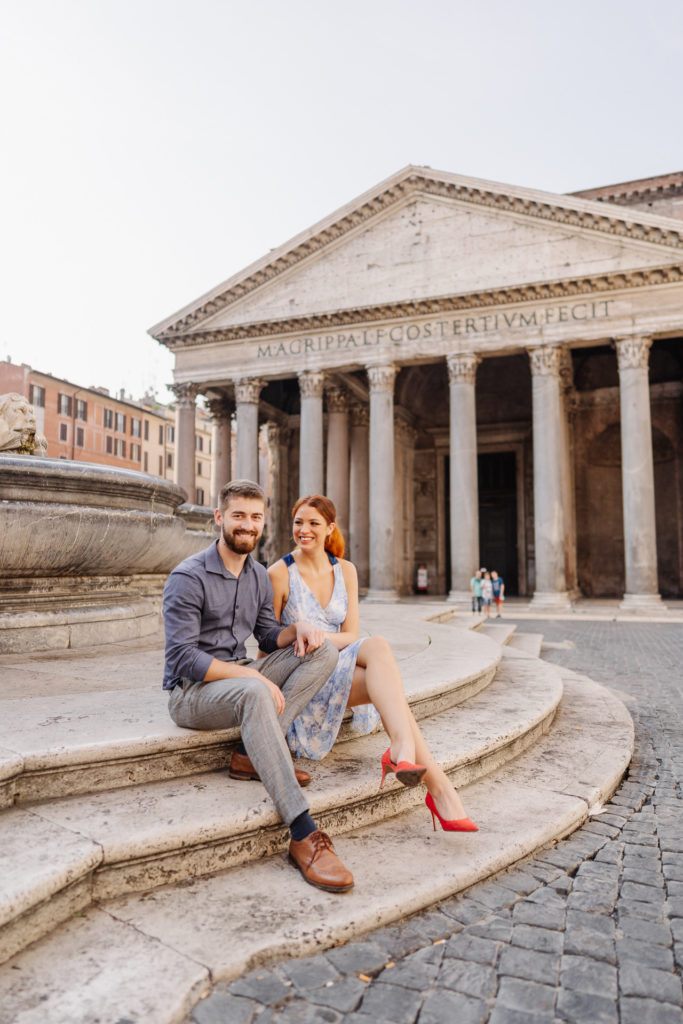 Rome's Picturesque Streets
Lastly, don't forget to spent some time strolling through some of Rome's most colourful spots. As with all first-time visits to a city, allow lots of free time to get lost and discover unsuspected treasures around Rome. There's nothing quite like walking along Rome's narrow streets with your better half. You never know what you'll find!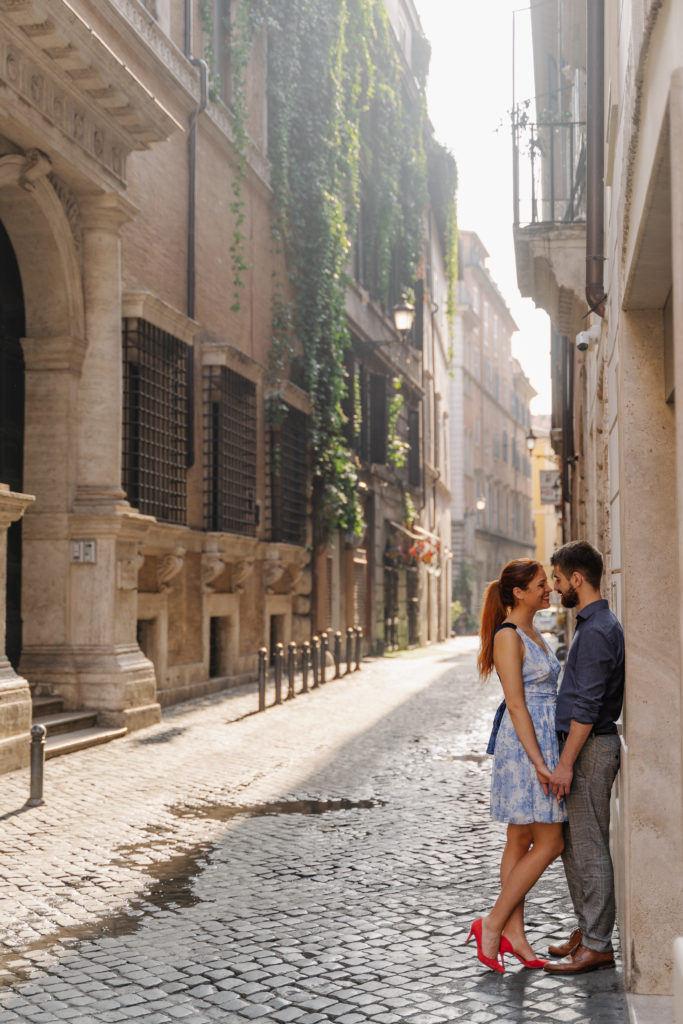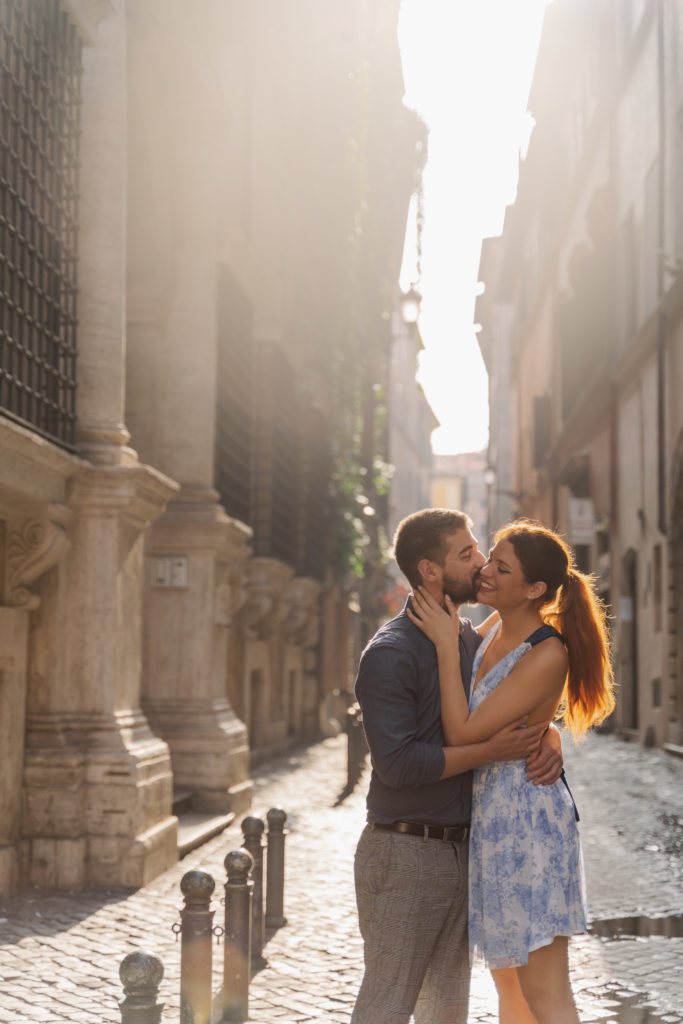 All the credits for these incredible pictures go to Frederico, who's made our trip to Rome unforgettable. We can't recommend him enough and we promise you'll see the best of Rome with him. In fact, there's nothing's like visiting a place with a local, right? Not to mention that you'll have your best memories captured by him so you can treasure those moments forever. Check him out and follow his work here.