Peru – Best travel destination for 2019? Check out our 18 days itinerary.
Happy NY, guys! We hope everyone managed to tick off the goals they had for 2018 and has already set new ones for 2019. We've looked back to 2018 with a lot of gratitude as it's been one of the most challenging and yet rewarding years so far. From student struggles to final exams, graduations, changes at work, family time and a lot of travelling. However, there's been one thing on our list that has been left unticked- to finalise our Peru series. Here we are though- finally putting together the second part of our 18 days itinerary in Peru. We've left you at Lake Titicaca, Puno, so if you missed our first part of the itinerary, now it's a good time to check it out.
Day 10, Peru: Cusco
The drive from Puno to Cusco takes about 6 hours, but we chose to do it as a tour with several stops along the way- worst decision. Frankly, there was nothing worth seeing and it just added over 2 hours to our trip. Arriving in Cusco, we decided to indulge ourselves with a free day to sort out our laundry, catch up on some sleep, and discover the most beautiful hotel we could have ever stayed in: Royal Inca II.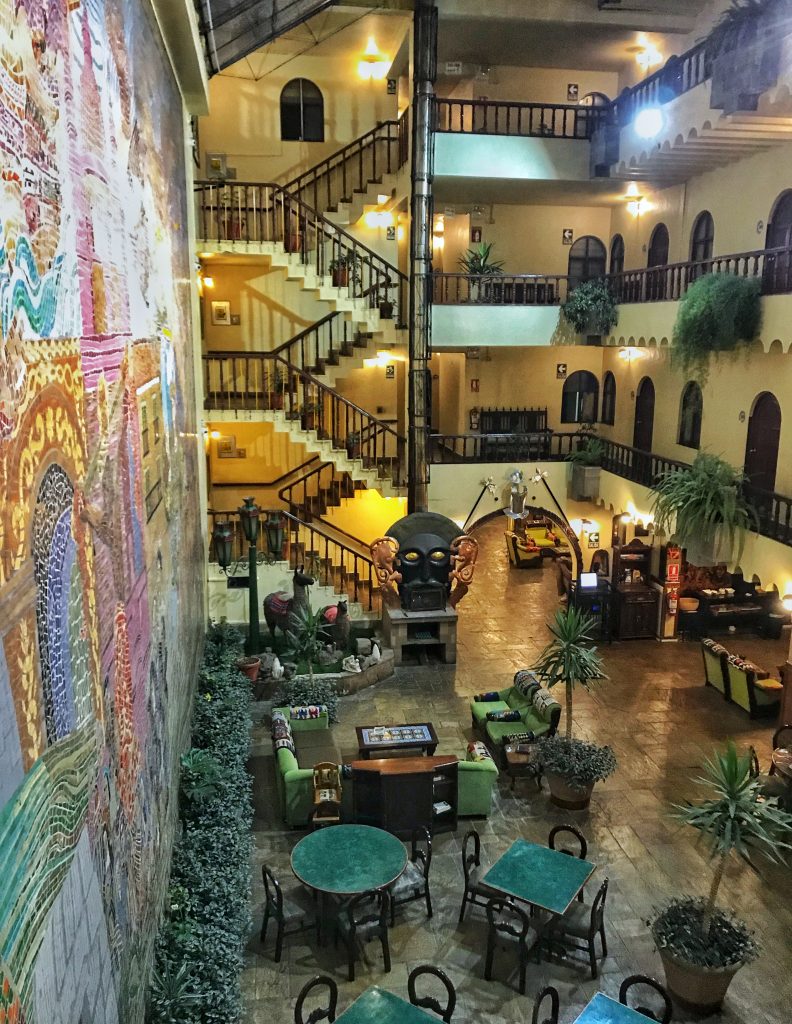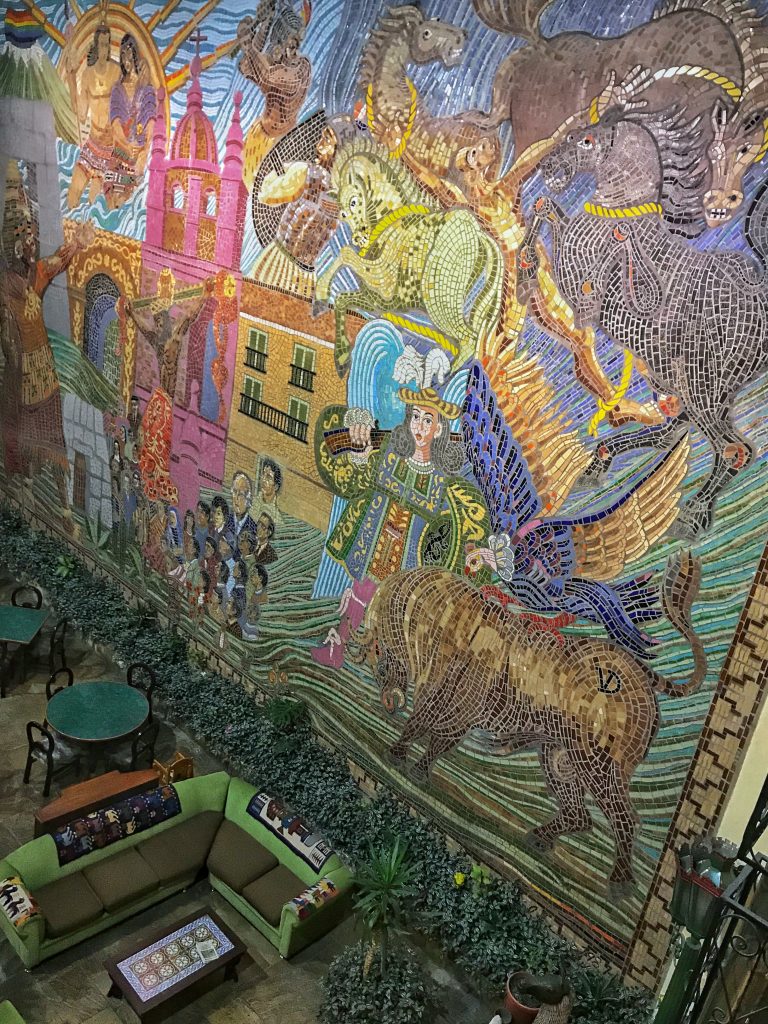 Day 11, Peru: Cusco
There are so many things you can do and see in Cusco, so it's really a matter of priorities based on your personal interests. Added to the UNESCO World Heritage List for recognition and protection, Sacsayhuaman is a must-see. Just think about all the efforts put in to transport these huge stones and cut them to fit together tightly without mortar.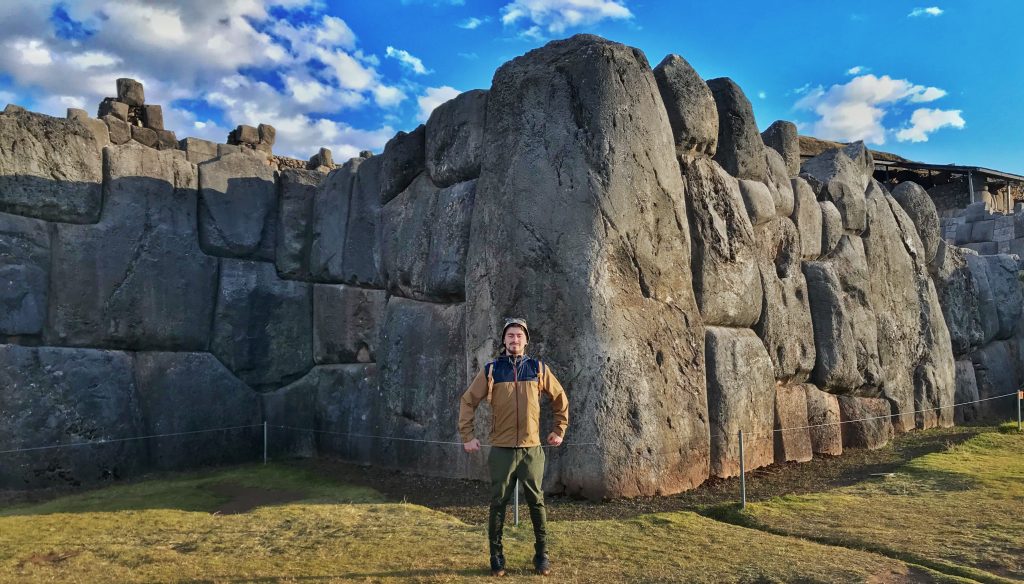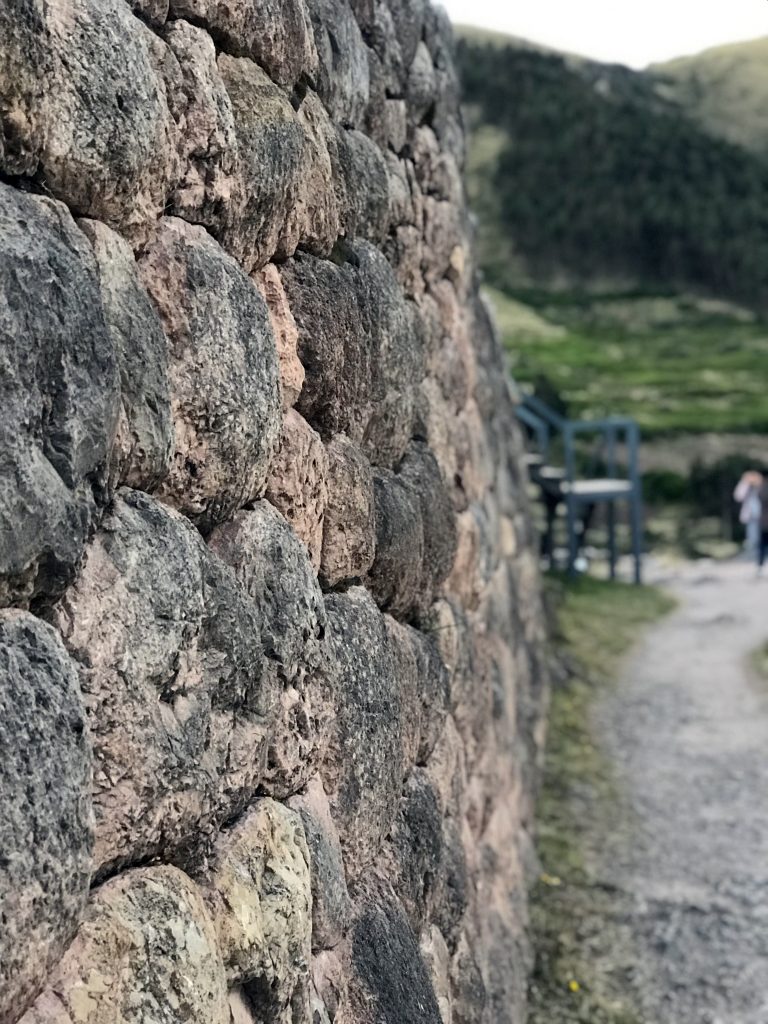 We then moved on to Coricancha, which was considered the most sacred site in the Inca Empire. This was a religious complex dedicated to Inti, the God of the Sun. Spanish reports tell of its opulence that was "beyond belief", with walls once covered in sheets of gold. Although all of this is gone as it was given to the Spanish conquistadors, the fine masonry technique can still be observed. Built out of huge tightly interlocking blocks of stone, the construction has survived all these years despite major earthquakes.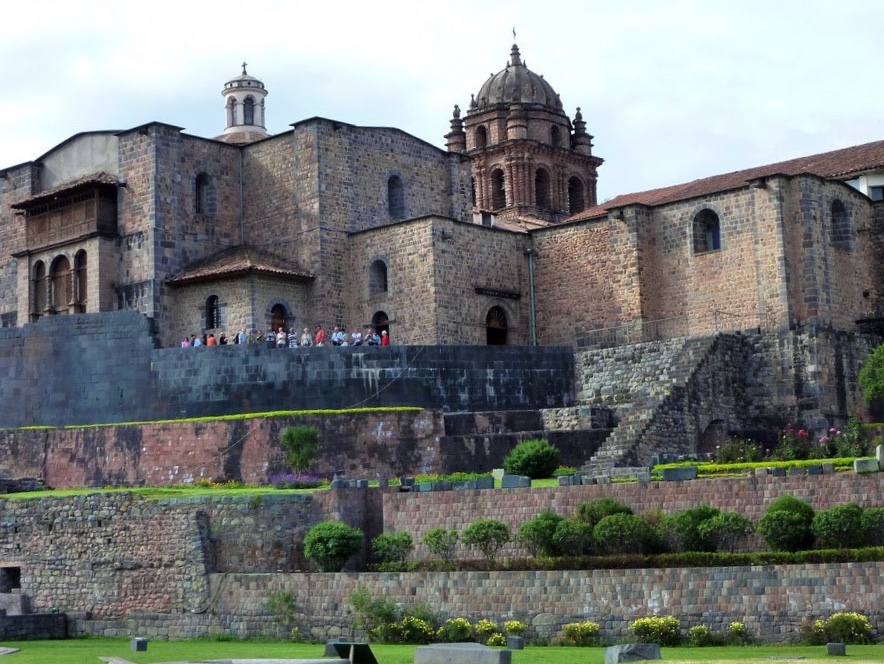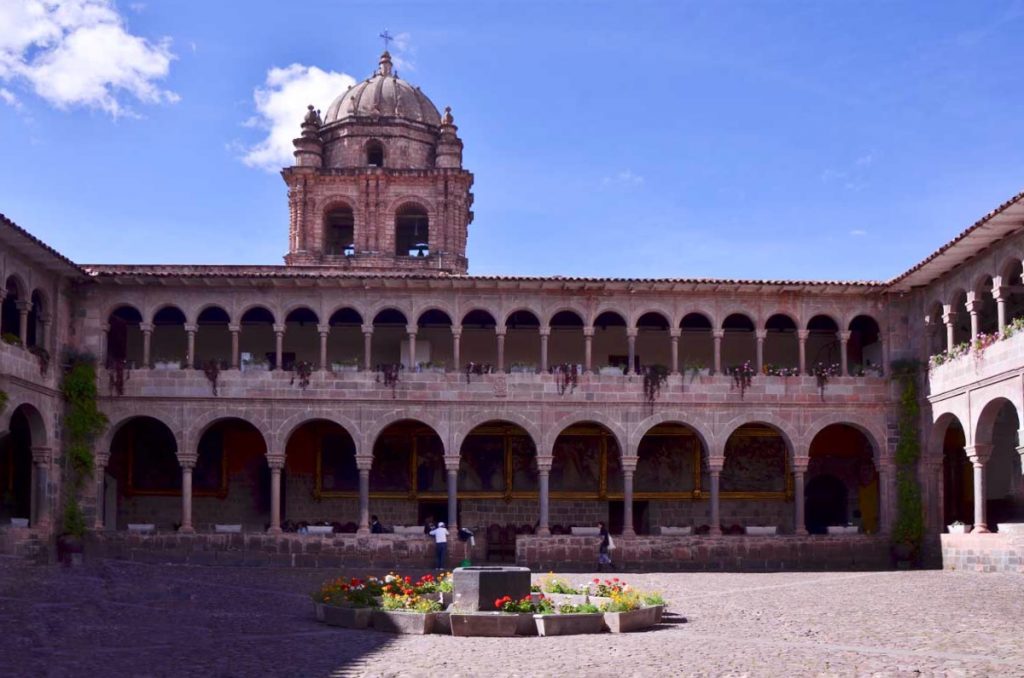 Next, you have the emblematic Cusco Cathedral, which is located on the Plaza de Armas. It's fascinating how The Last Supper painting, a symbol of Christianity introduced by Spanish, has been adapted to the Peruvian culture. Look at the traditionally cooked guinea pig, lying paws up on a plate in the centre of the table.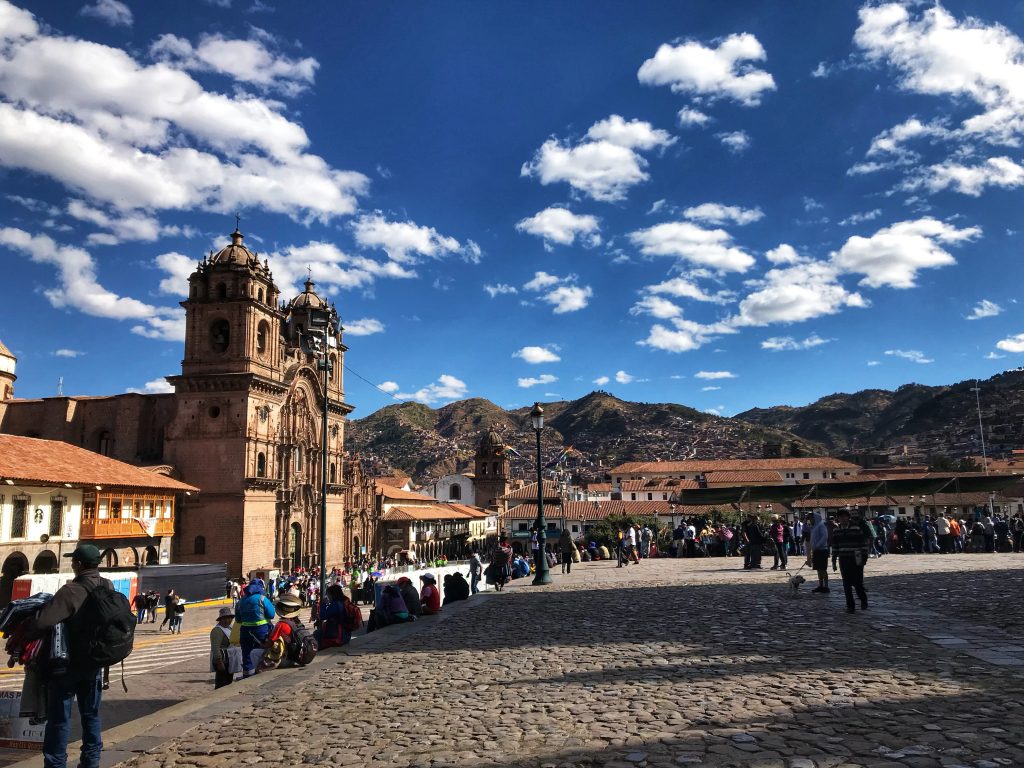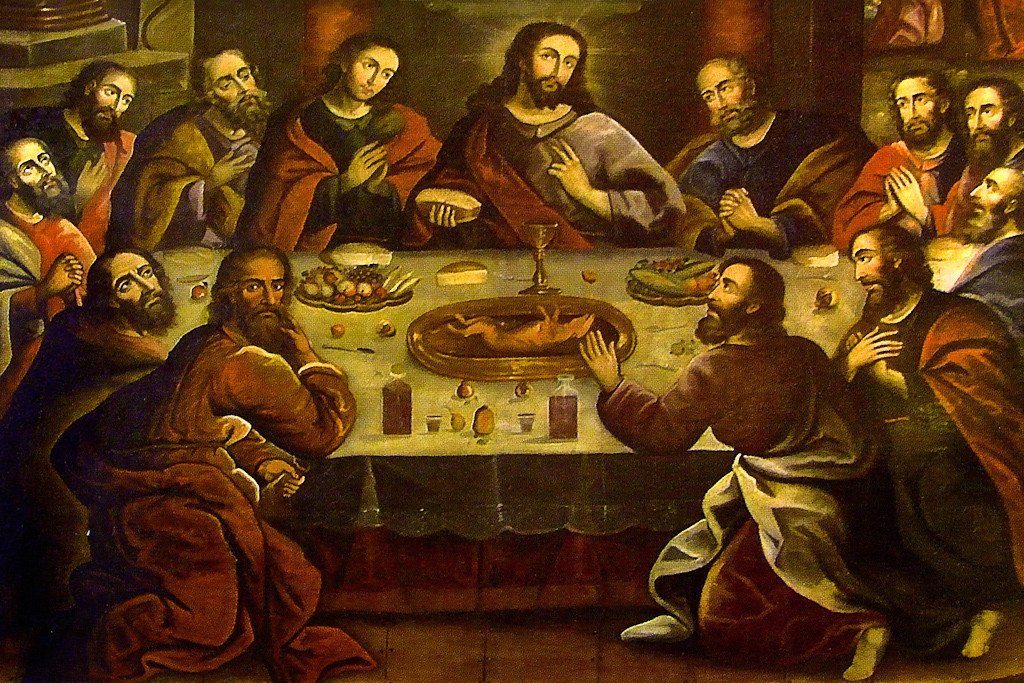 Day 12, Peru: Rainbow Mountain
By far, this was the most challenging day of the trip. It required waking up at 3 AM and returning home around 6 PM. The actual hike is about 3 hours and Andrei can proudly say that he's done it all by himself, without using any oxygen tanks or horses. And yes, you have the option to rent a horse and most of the tour operators will have oxygen tanks with them. Altitude sickness is no joke and you'll reach 5200 m. To put it in perspective, Everest Base Camp is at 5389 m.
One last thing we'd say is to set realistic expectations. Don't let yourself fooled by over-edited photos and bear in mind that the weather conditions influence a lot the view that you'll have. Also, it's not only about the destination, but the journey itself. Appreciate the glaciers as you go along, all the alpacas you'll find, the friendly families you'll stop by to have lunch- cherish very moment.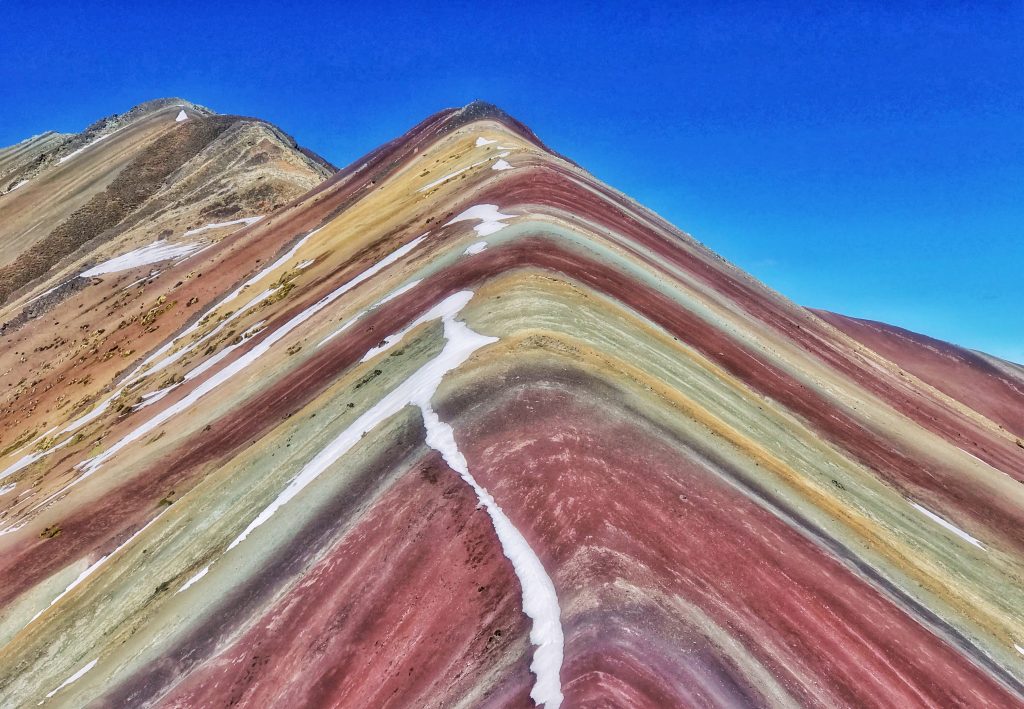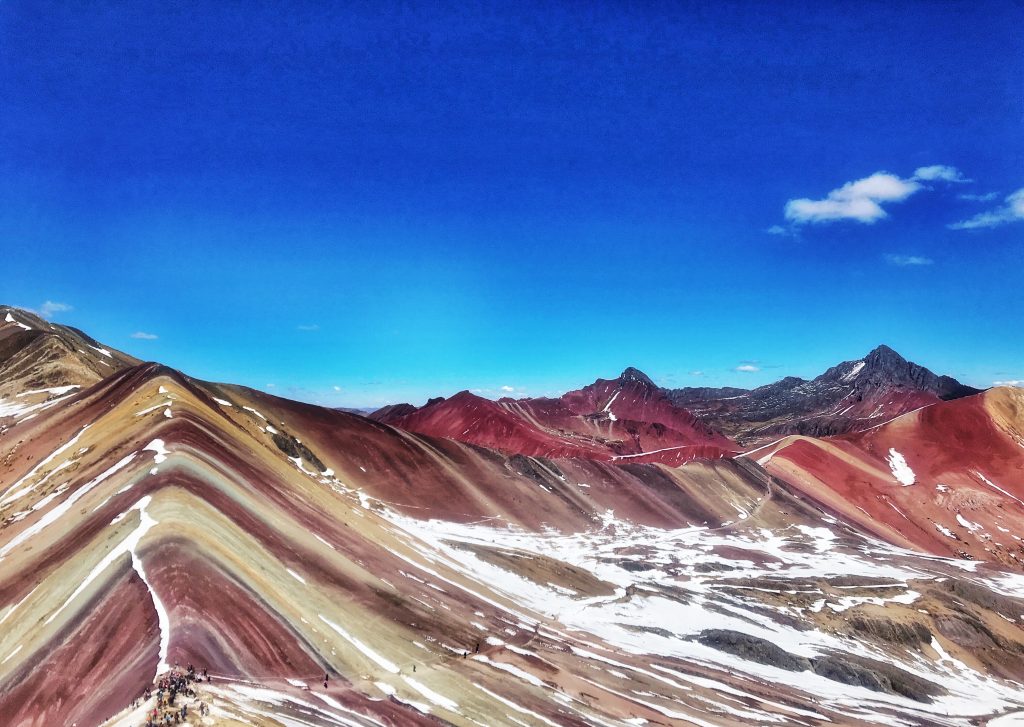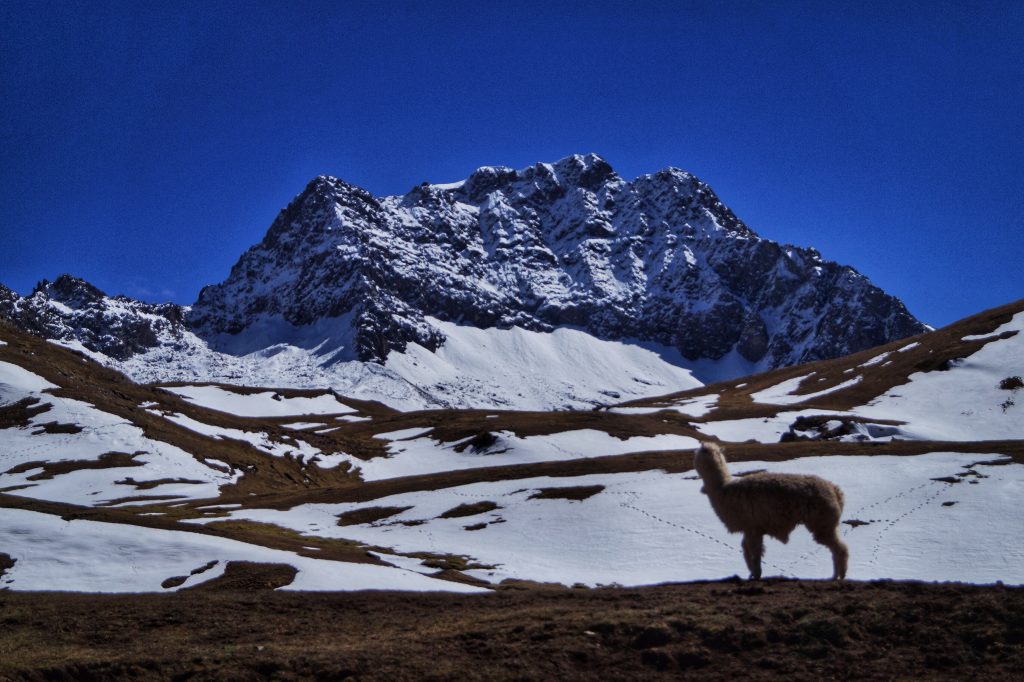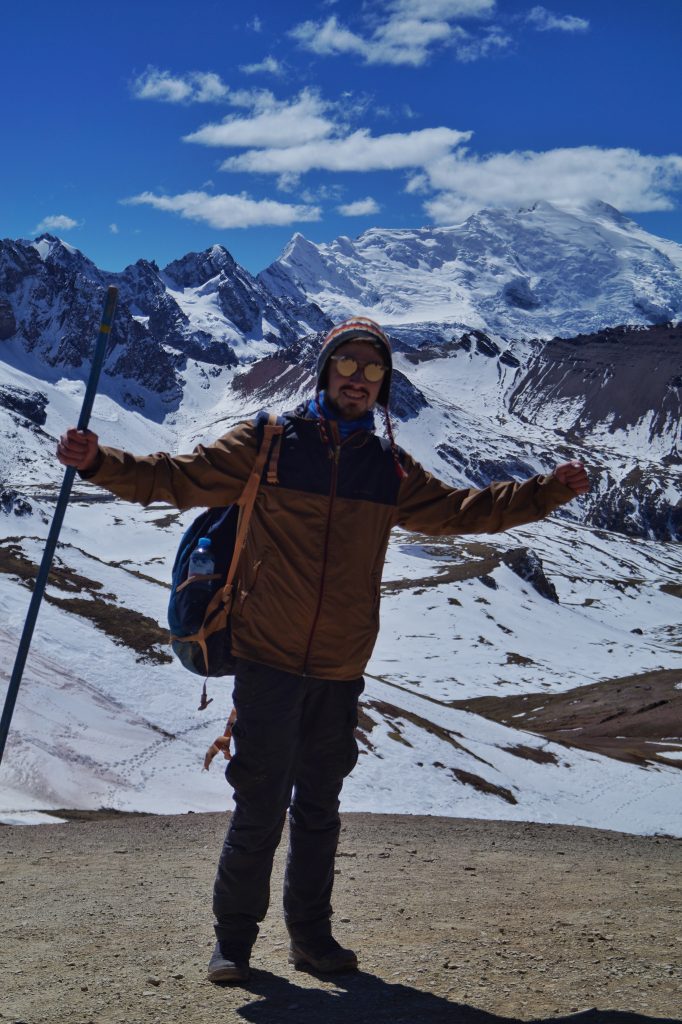 Day 13, Peru: Sacred Valley
Sacred Valley sounded perfect- convenient to get there and so mysterious. We've been to Ollantaytambo and Pisac ruins, but to be brutally honest, we've been quite bored at this point to see the same sort of ruins and terraces. However, if you really want to see it, maybe compress it with the city tour and do half-a-day each.
Ollantaytambo is a town and an Inca archaeological site. What we found particularly interesting were the Inca storehouses nearby and Viracocha's image on the mountain that overlooks Ollantaytambo.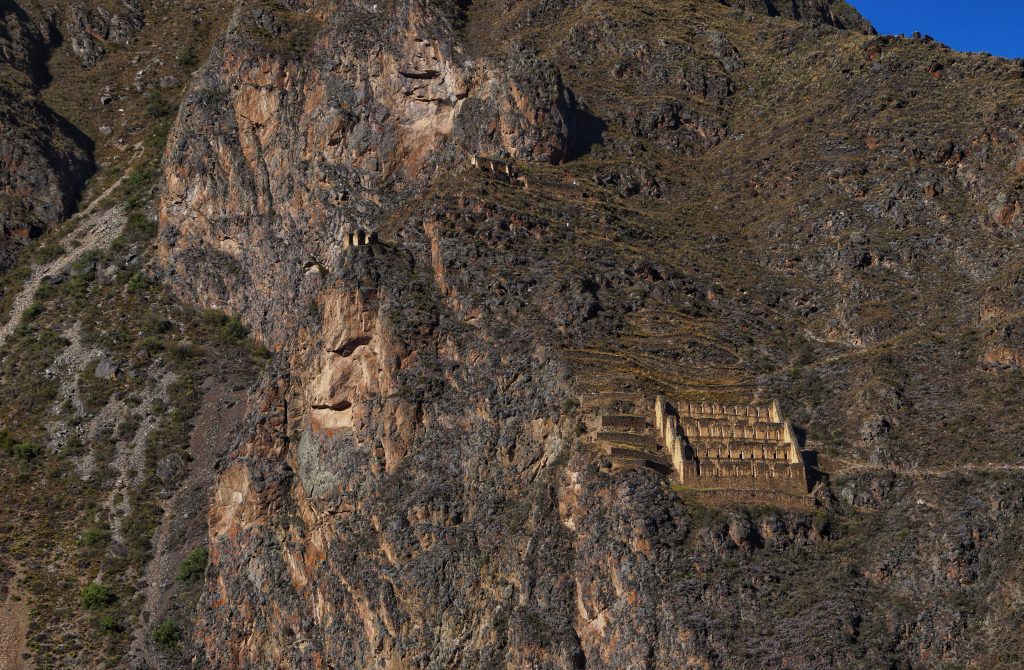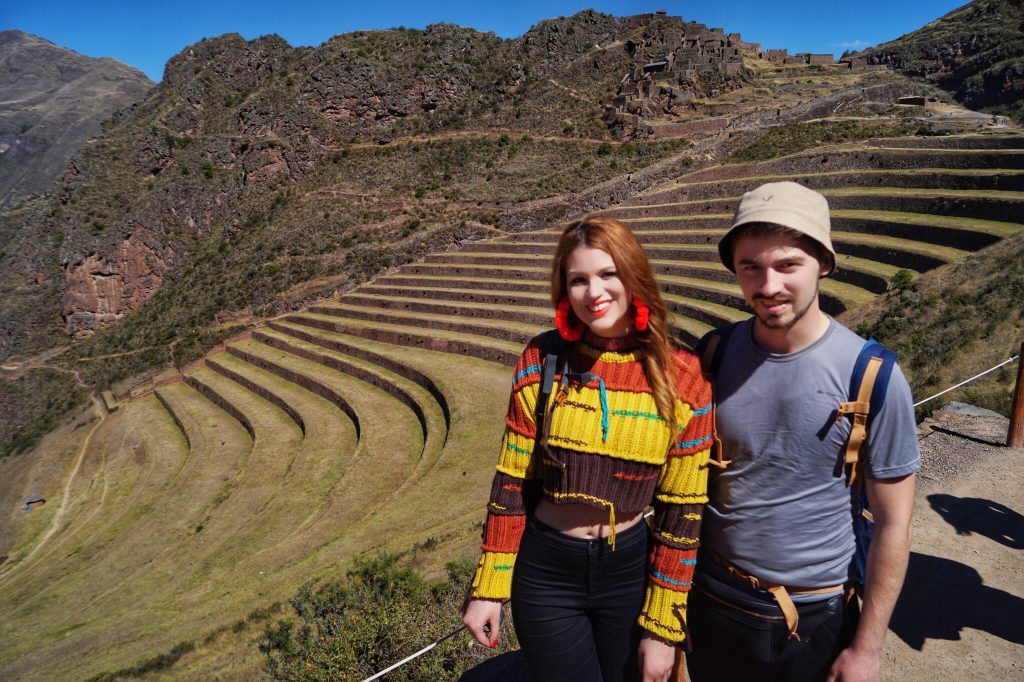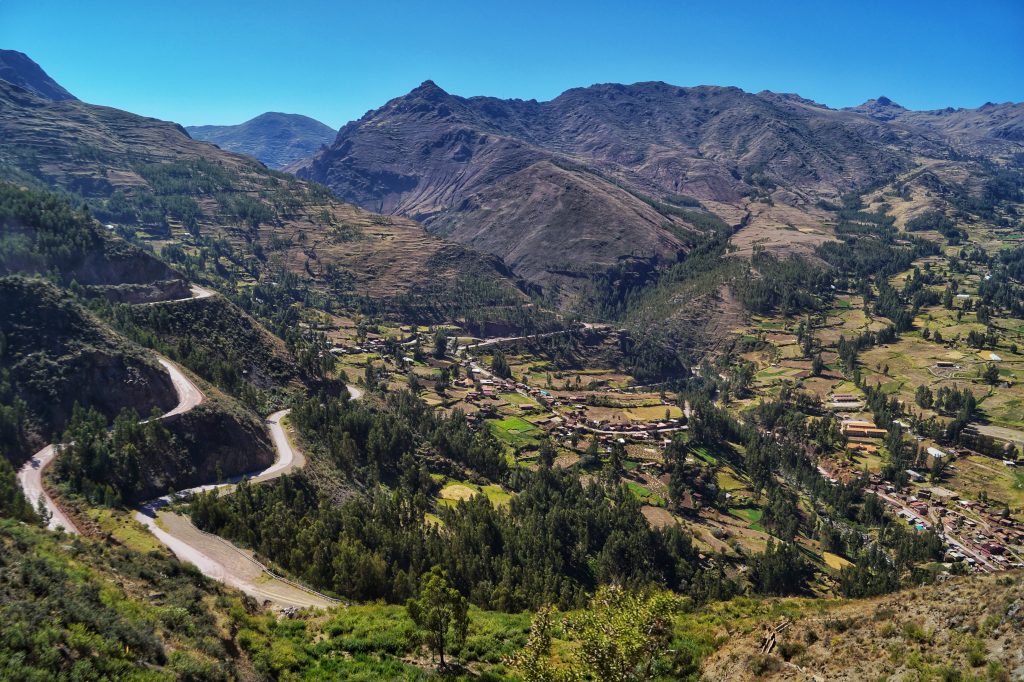 The historic Andean town of Pisac is most known for its Inca ruins, terraces suitable for harvesting and the large markets which take place every Sunday, Tuesday, and Thursday. It was once an important trading post for the Incas due to its central location and today the market is still thriving with textiles and handicrafts.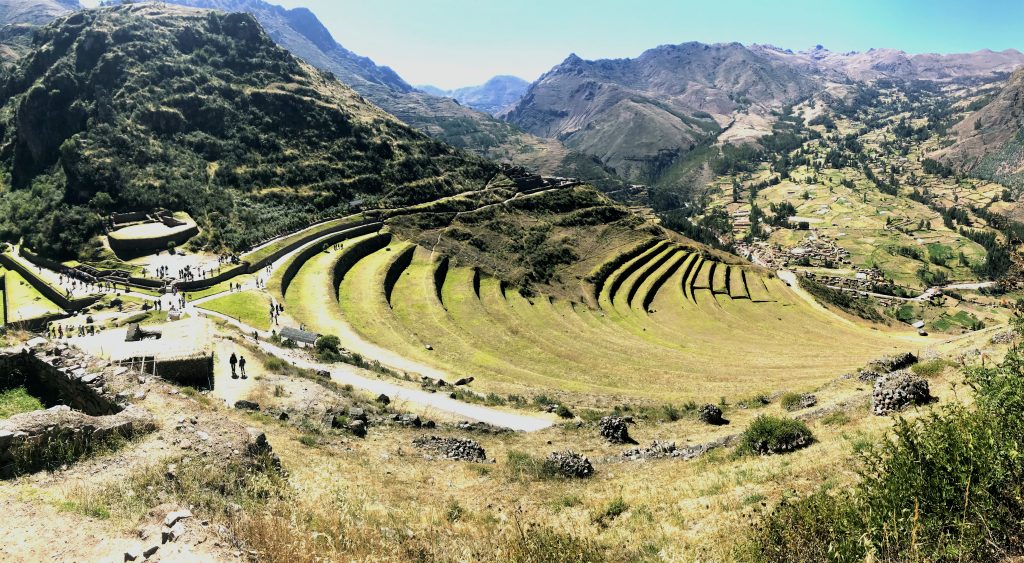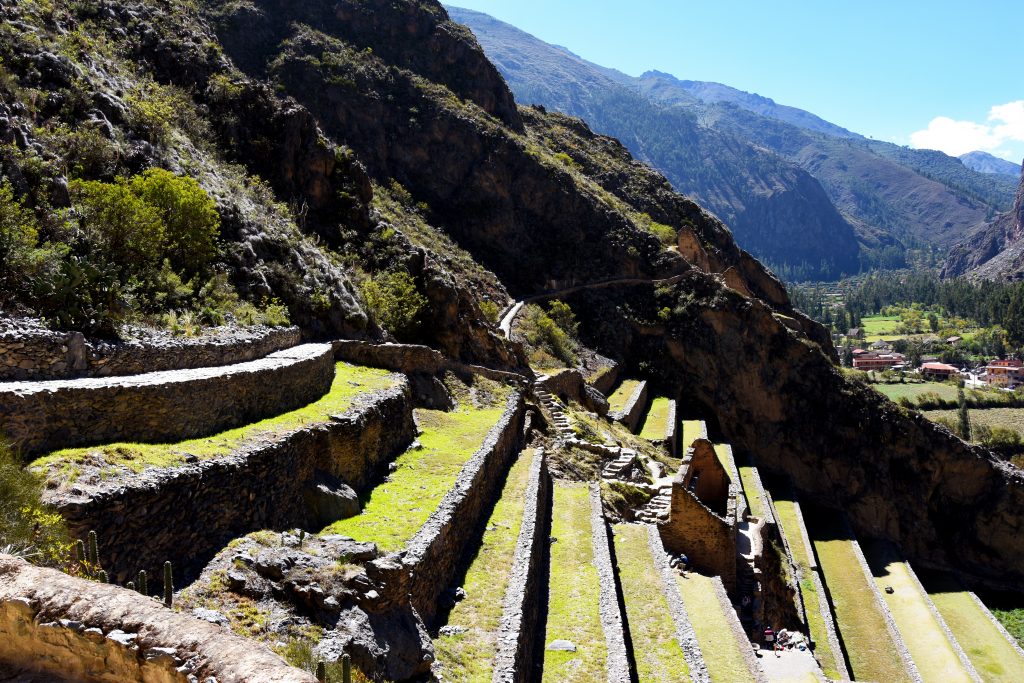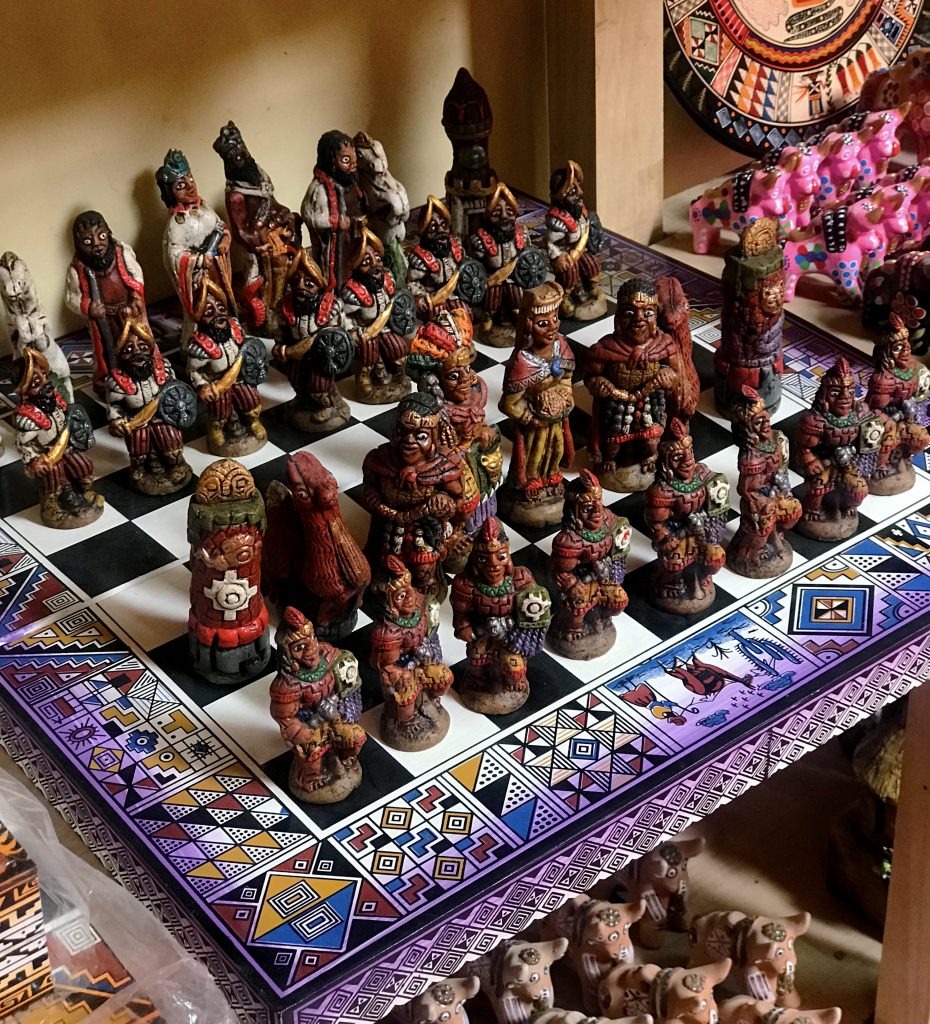 Day 14 and 15, Peru: Macchu Picchu
And here's to another early morning. It's 5 AM and we leave our hotel in Cusco and drive to Poroy so we can catch the first train to Aguas Calientes. The train ride was an experience on its own, with traditional music, Peruvian snacks, and a glass roof to enjoy the fantastic views. Once we arrived in Aguas Calientes, we took a bus straight to the Machu Picchu ruins. Being one of the 7 wonders of the modern world, it does not need a lot of introduction. It would probably require a separate post on its own to cover more about crowds, opening times, photo restrictions, documents required etc. But we've linked some really good blogs that already cover these.
For the first day, we had a "Machu Picchu Only ticket" and we were part of the second group of people going in (12- 17:30). We also opted for a guided tour which was definitely a good value for money. We spent the rest of the afternoon there, enjoying the most magical sunset.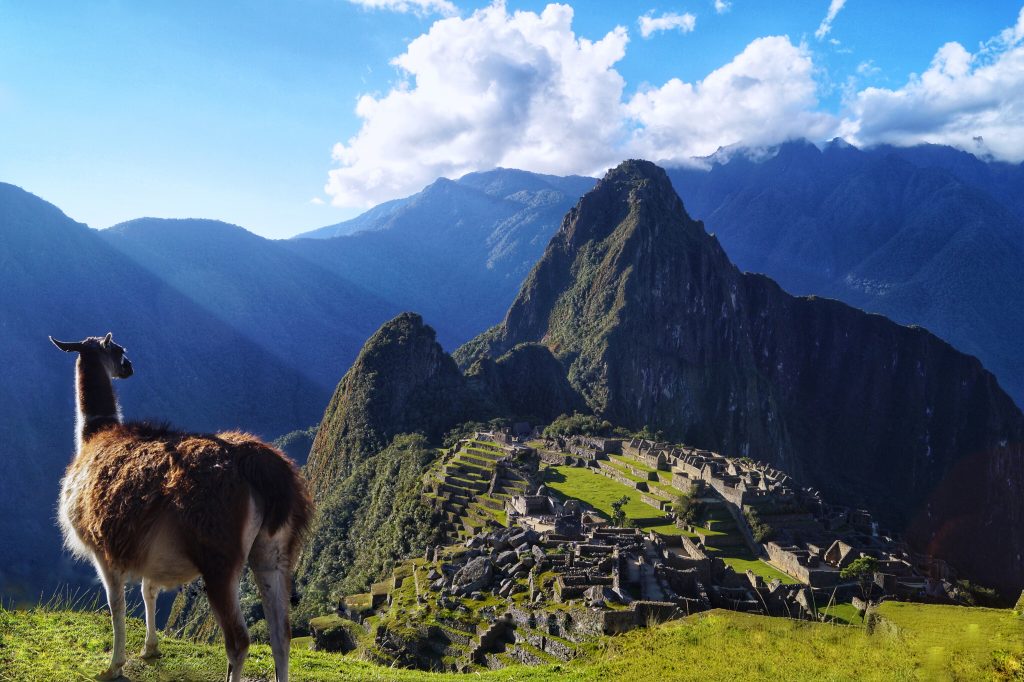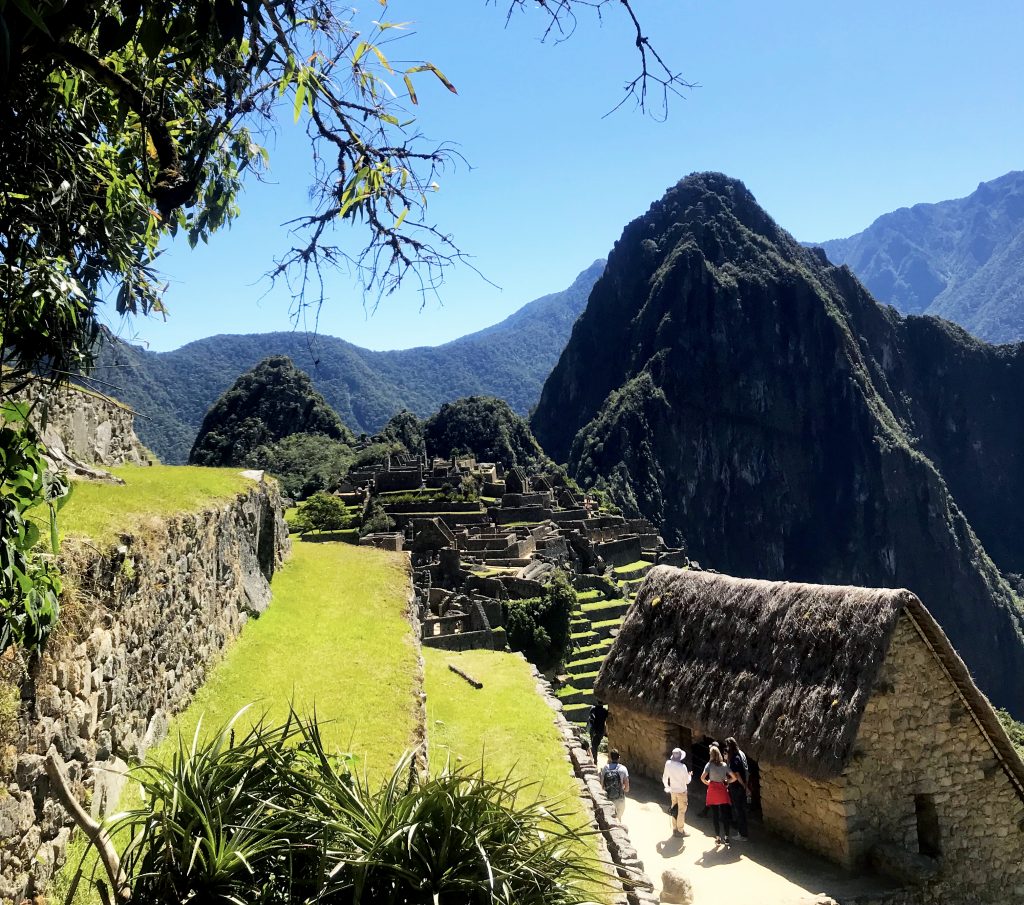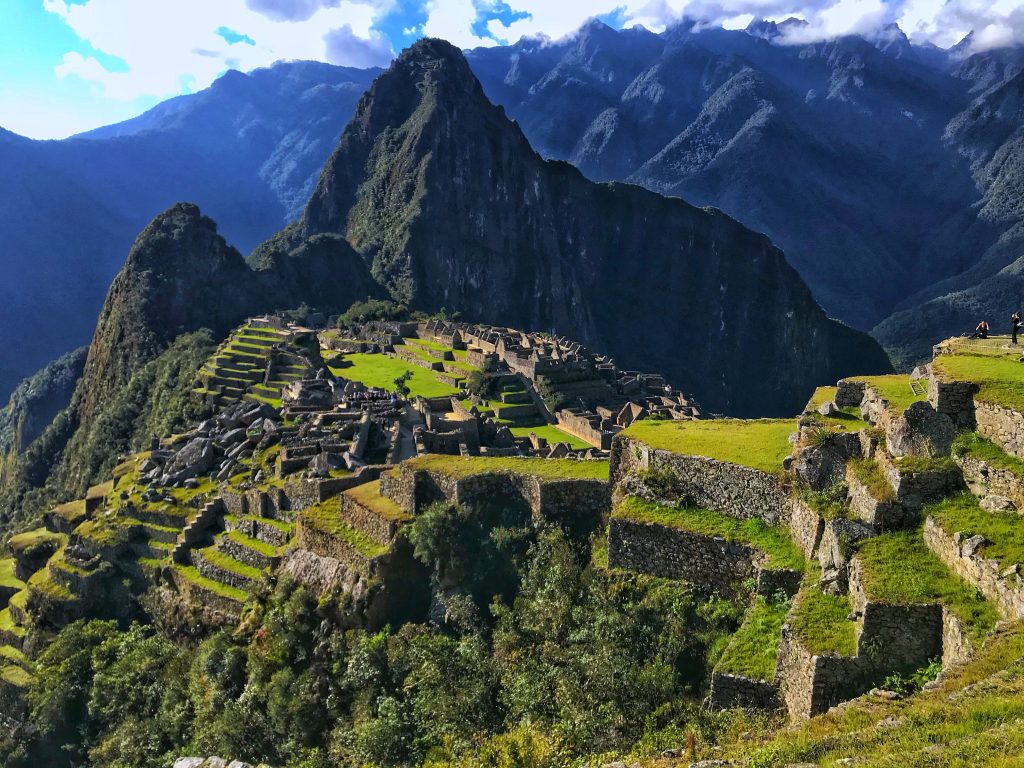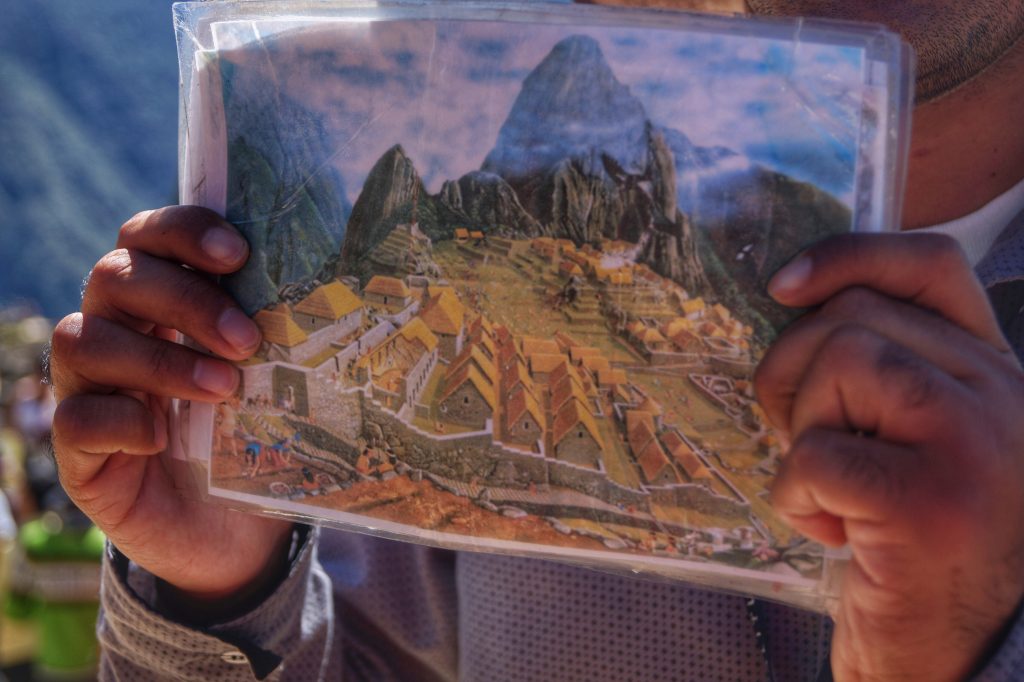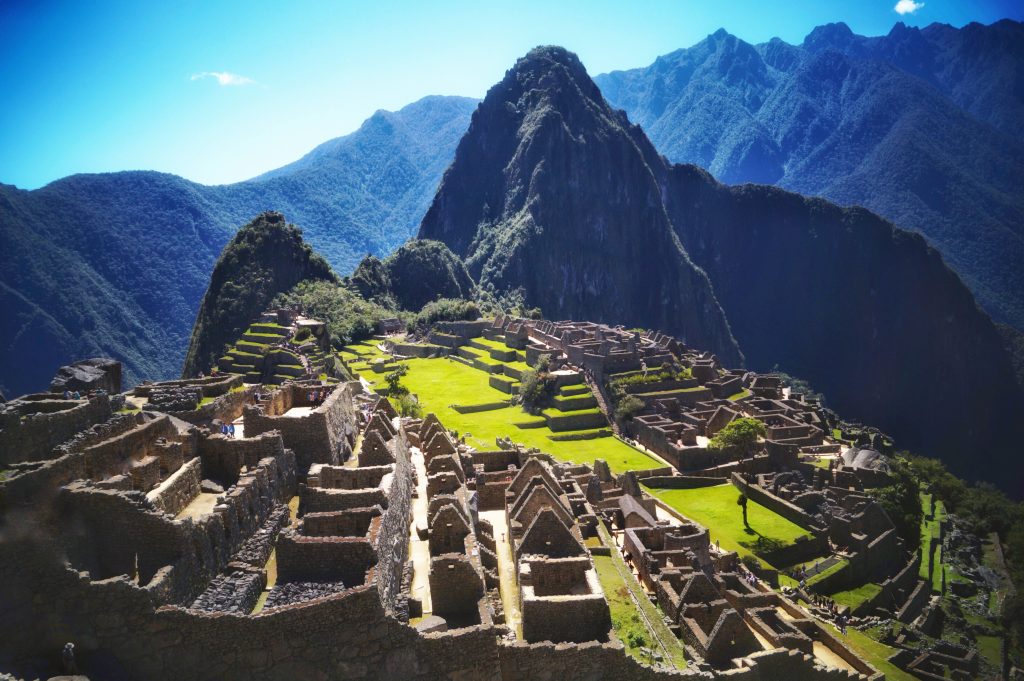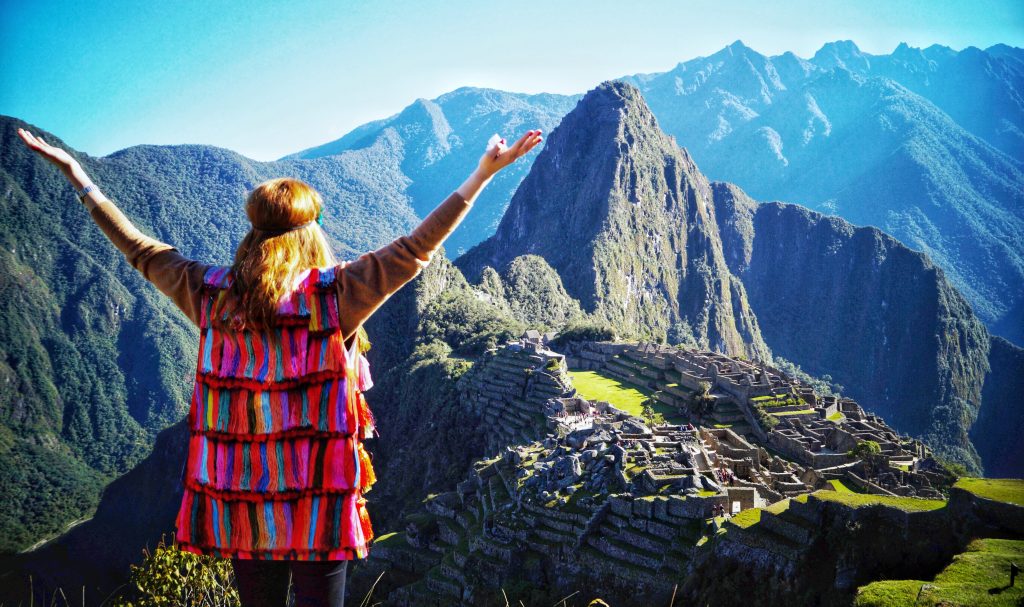 We chose to sleep in Aguas Calientes and reserve the following day for a second trip to Machu Picchu. If you'd ask Andrei, he'd say that it was a waste of time and money because the first visit was sufficient. However, if you ask Alex, she'll say it was just what she needed to take everything in, realise it's not a dream and have sufficient time to cherish every single spot. Unlike the previous day, we were part of the morning group (6-12) and had a "Machu Picchu + Machu Picchu Mountain" ticket with no guided tour. Although the Machu Picchu Mountain is the longer trek, we believe it offers the best views over the ruins.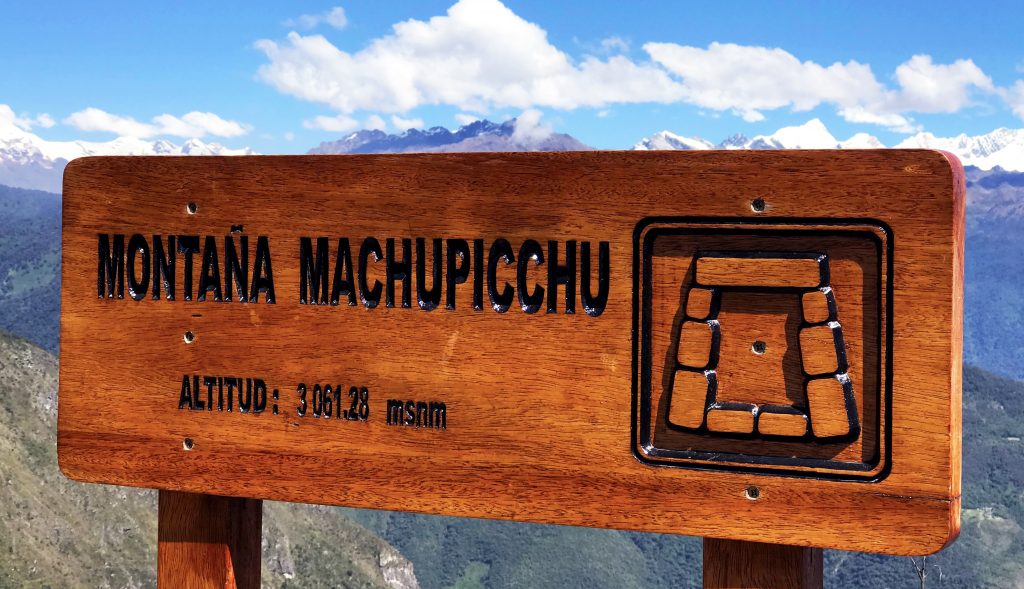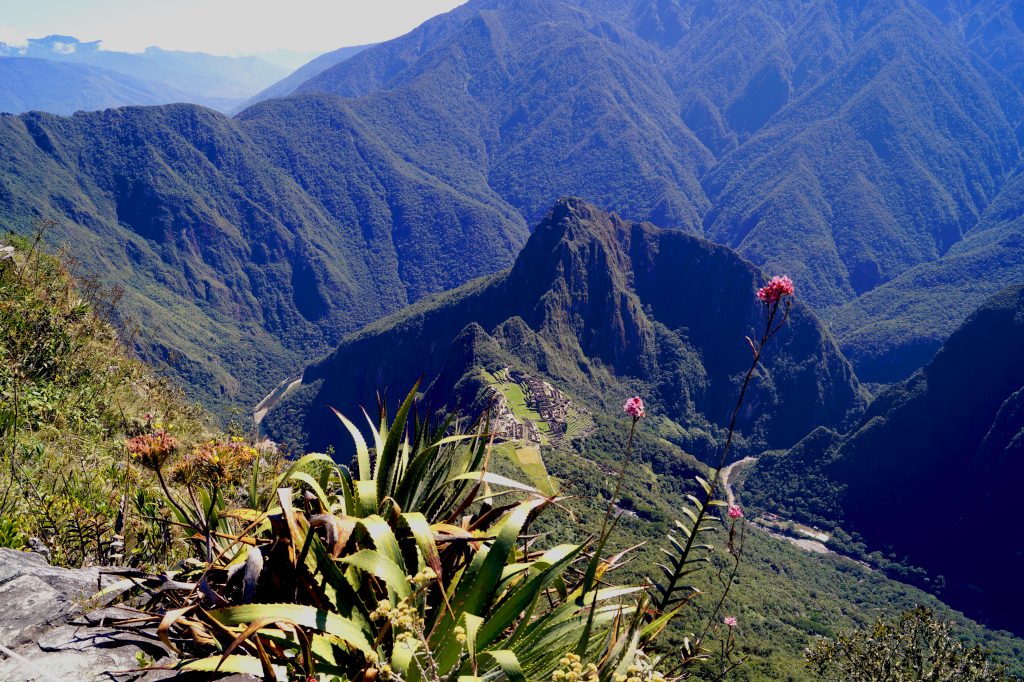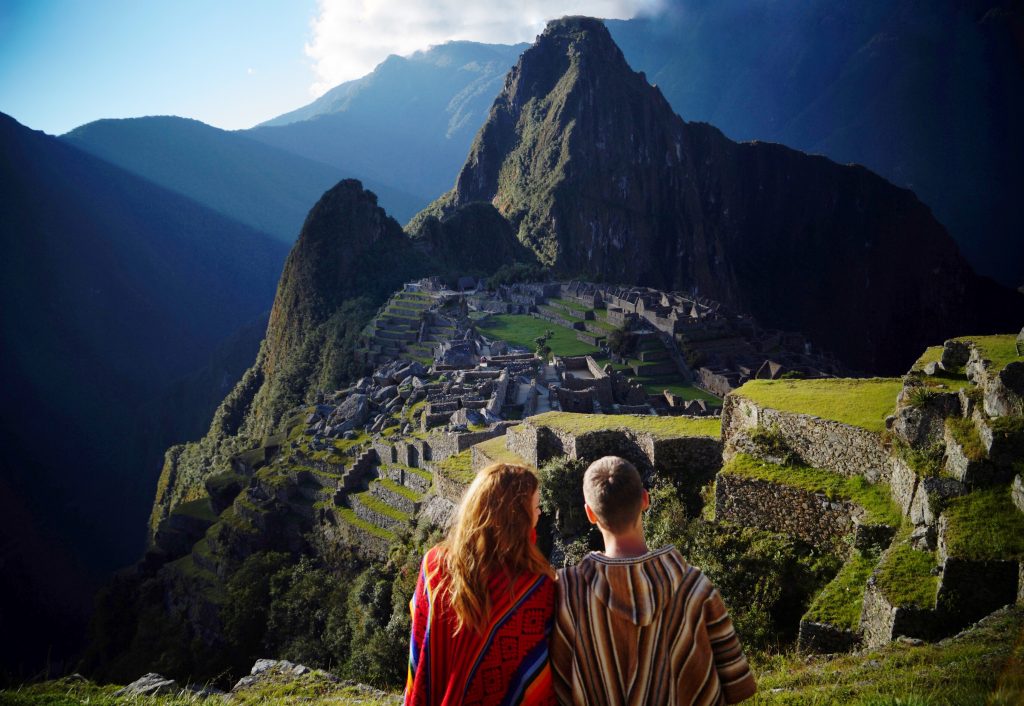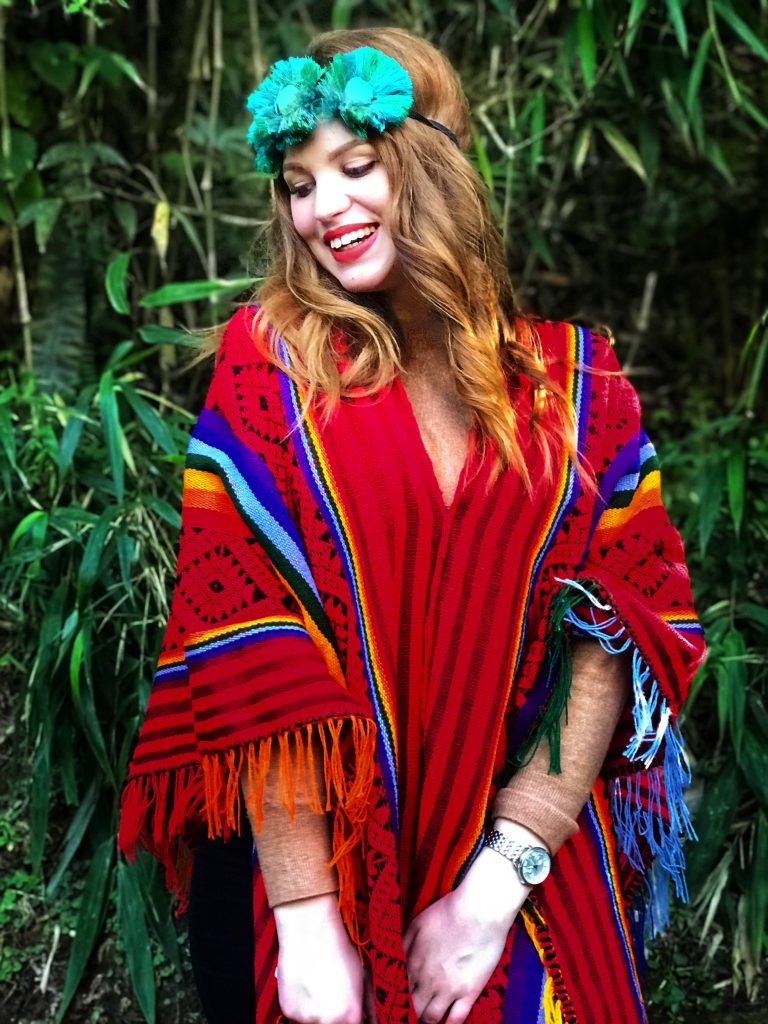 Day 16, Peru: Cusco Festival- Inti Raymi
Inti Raymi, or the Sun Festival, is a religious ceremony of the Inca Empire in honour of the god Inti, the most venerated deity in Inca religion. It's one of the most important days for Peru and it takes place each year on the 24th of June (the winter solstice in the Southern Hemisphere). Unfortunately, we've managed to see only part of it. Although we also pre-booked the tickets for the last part, which takes place in Sacsayhuaman, it turned out that we had been scammed by the local agency which sold them. We've spent the rest of the day in a police station, together with lots of other people making a similar complaint. But hey-ho, at least they had a cute police dog and from what we've seen, Inti Raymi seems so awesome, it's worth planning the whole trip around it.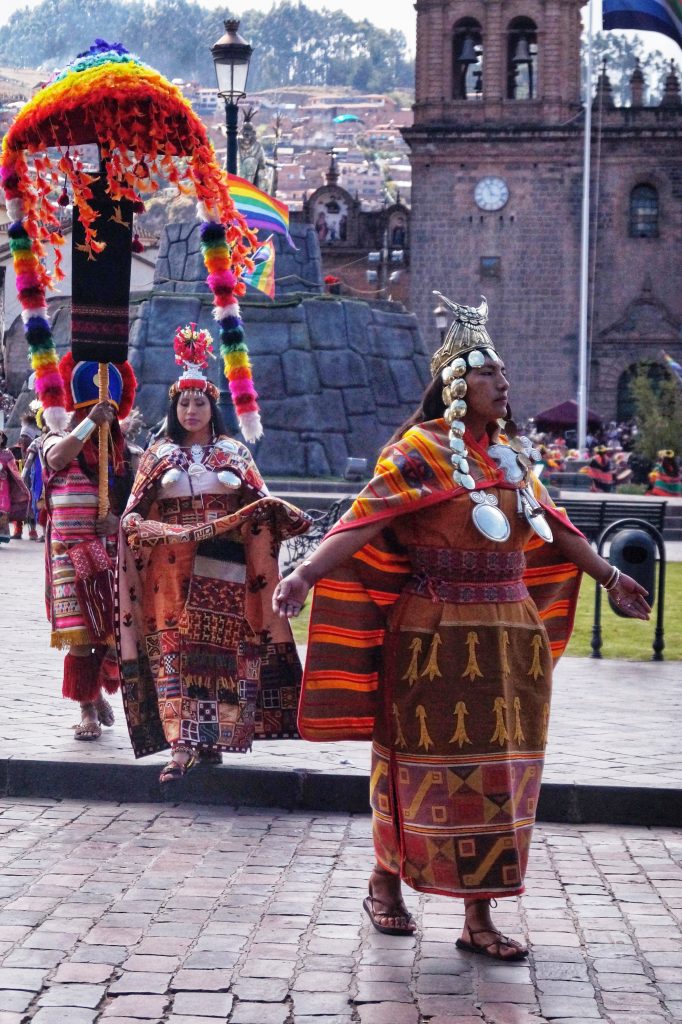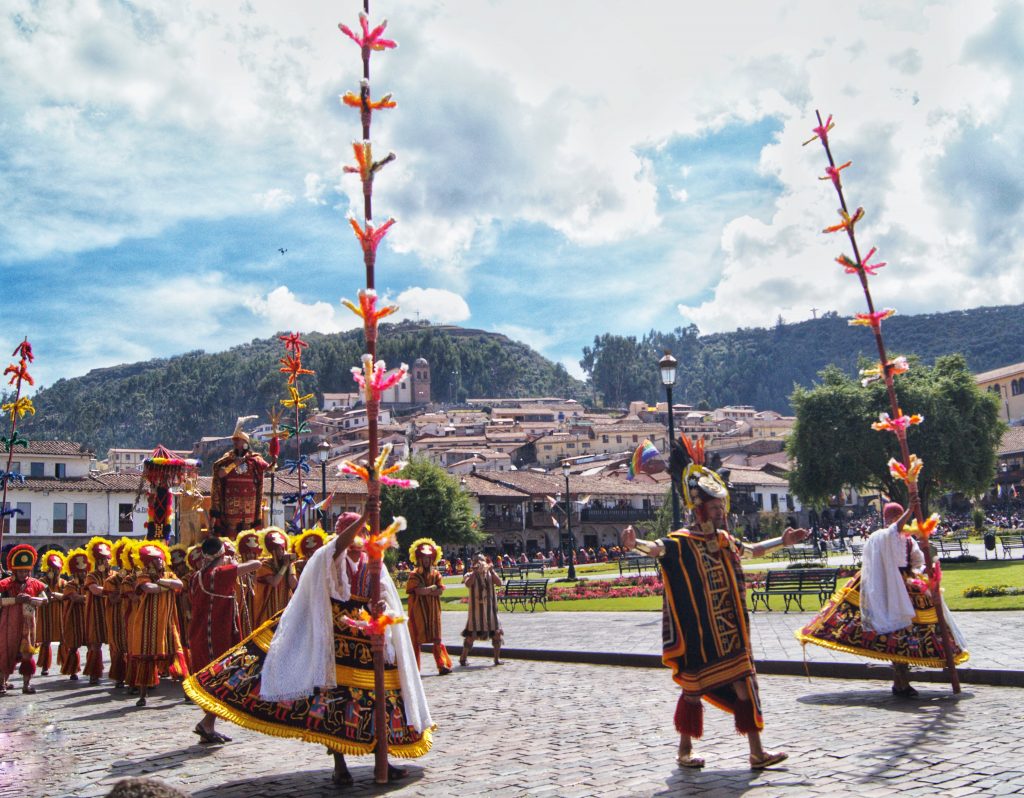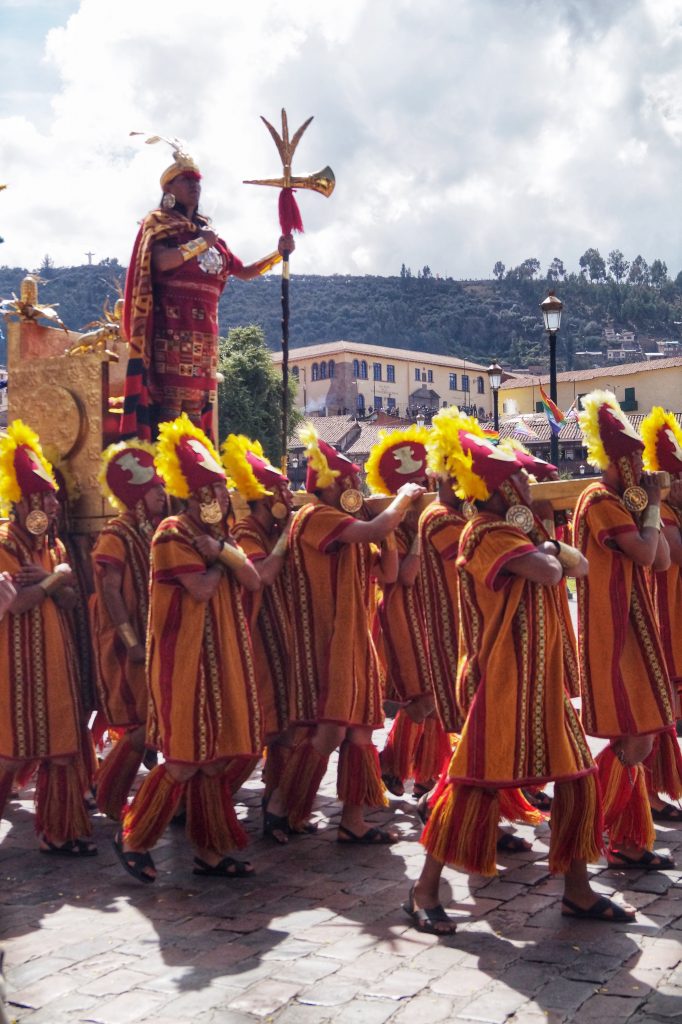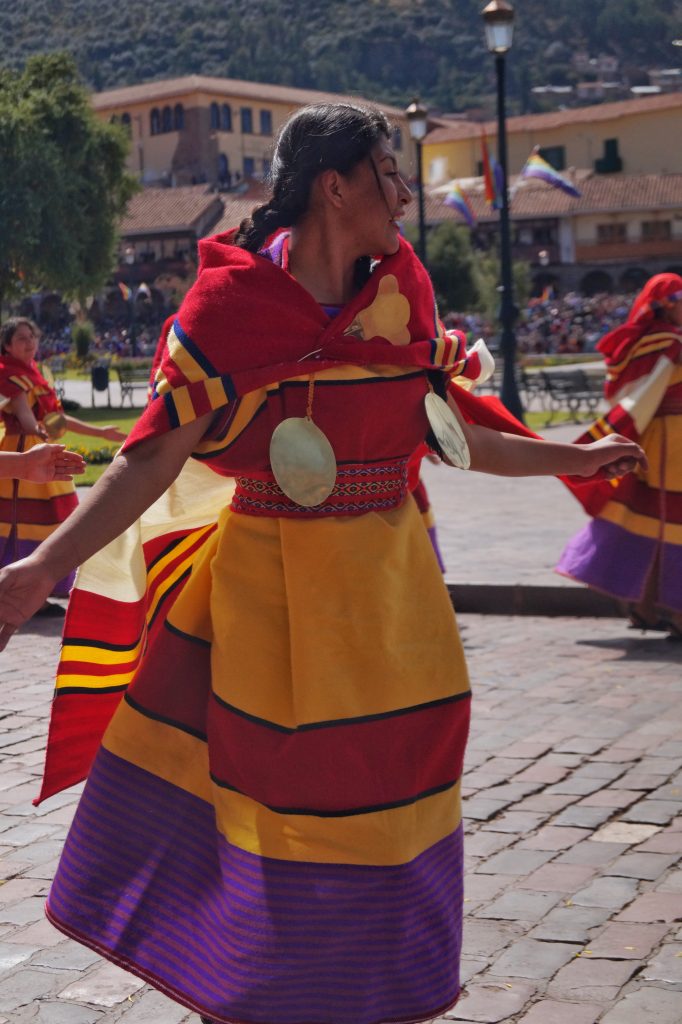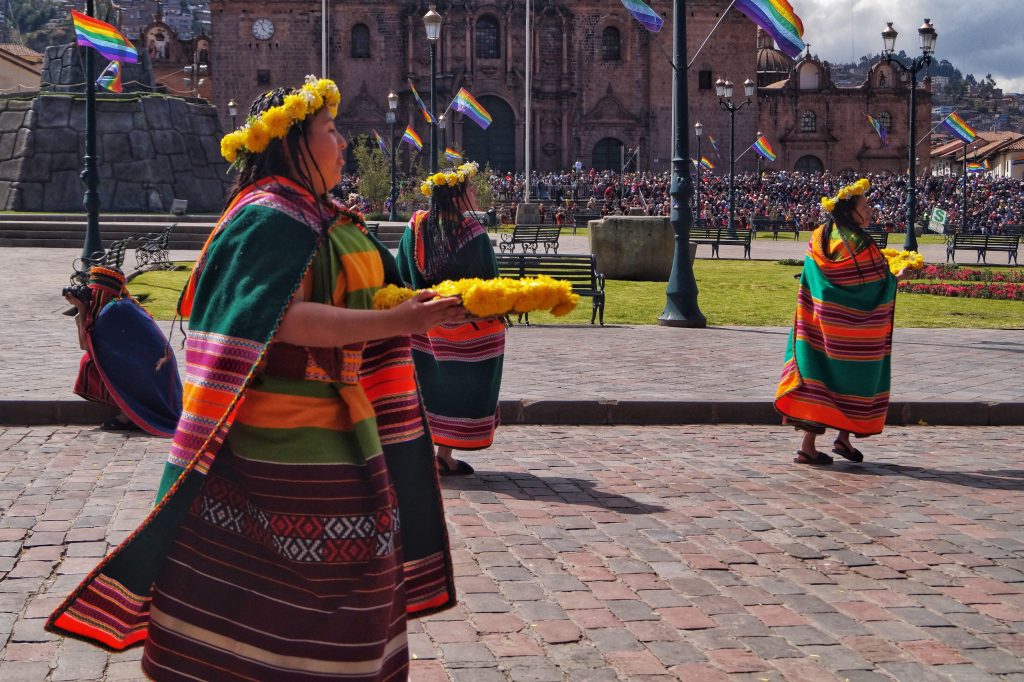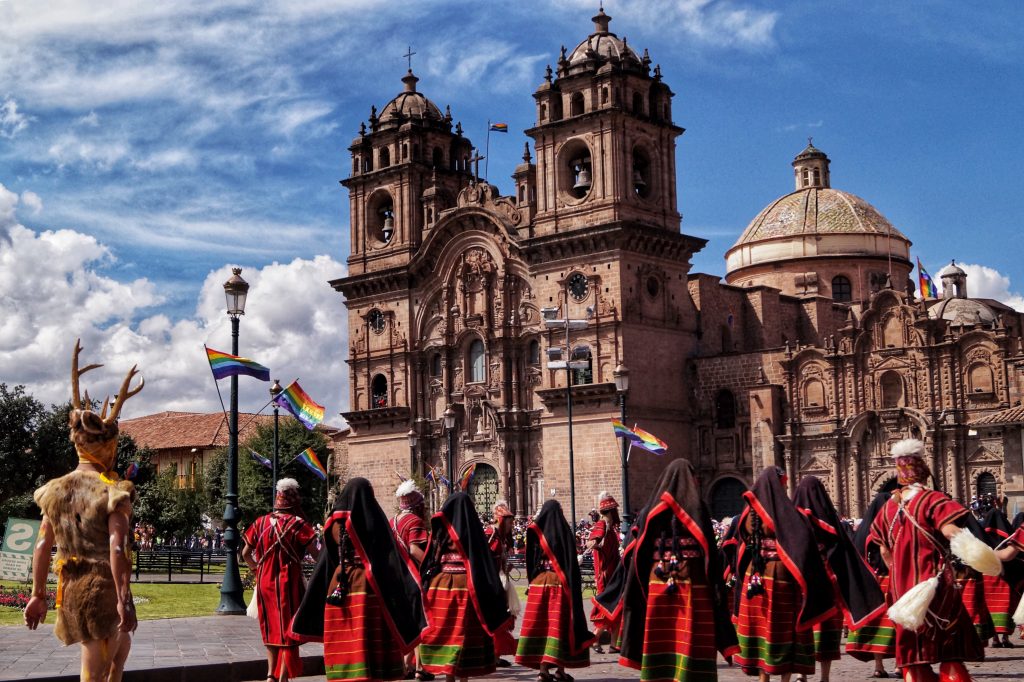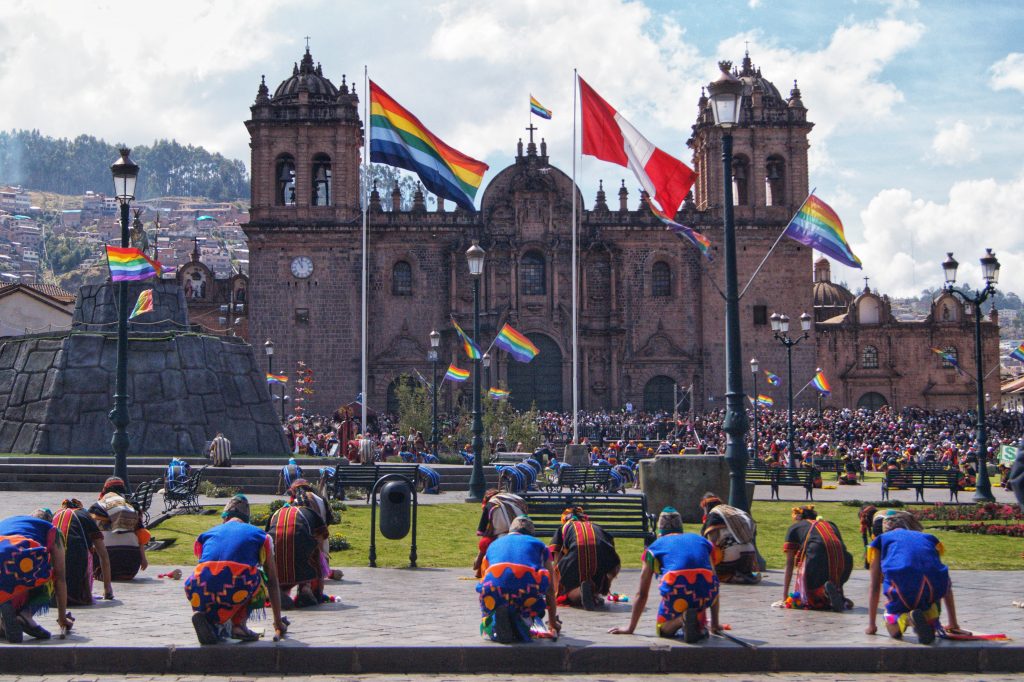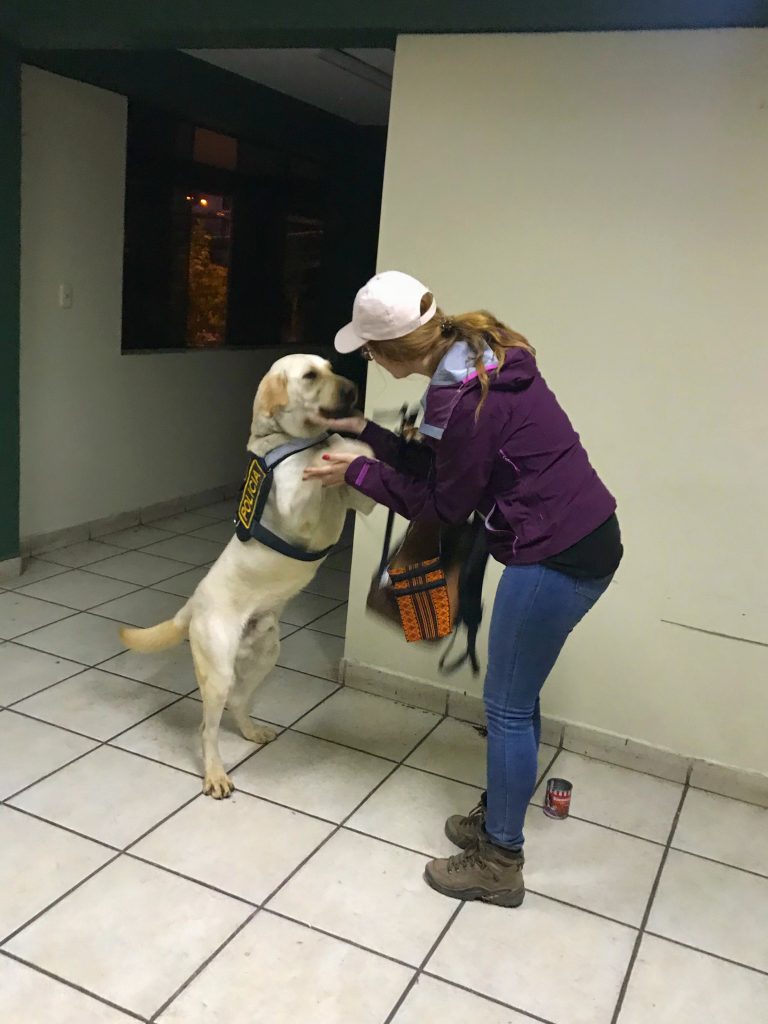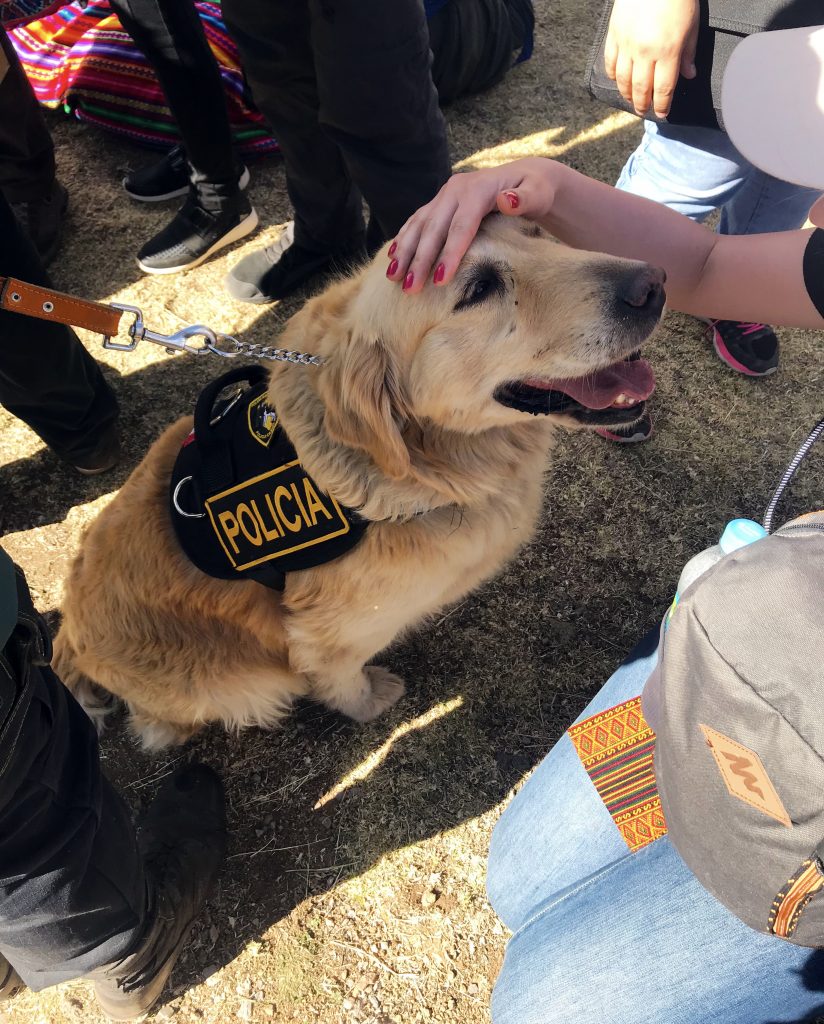 Day 17, Peru: Moray, Maras and Chinchero
Keeping Cusco as our base, we've explored the mysterious ringed Inca ruins known as Moray which may have been part of a large-scale agricultural experiment. They used the terraces to create micro-climates and grow various products. The most impressive feature is its system of circular agricultural terraces up to 330 feet deep, and are built using retaining walls connected by an irrigation system.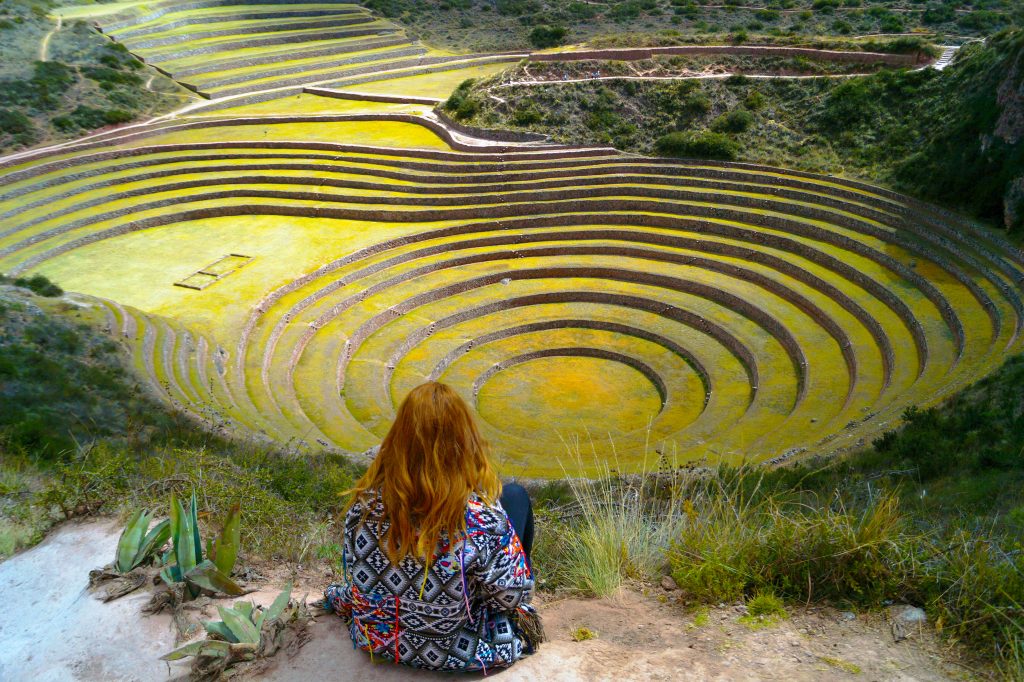 Hidden deep within the Urubamba valley, Maras salt mines haven been used since pre-Inca times. There're about 5,000 ponds, each belonging to a local family. Each pond is usually 5-meter square and have a 30 cm depth. The techniques used to extract the salt are fascinating, not to mention the scenery offered.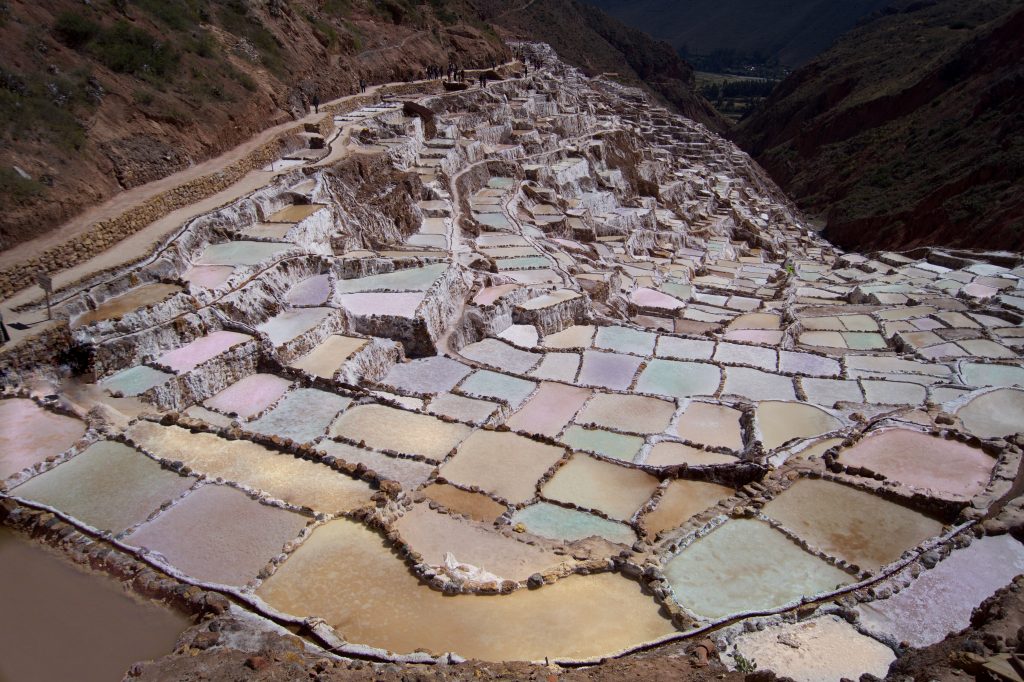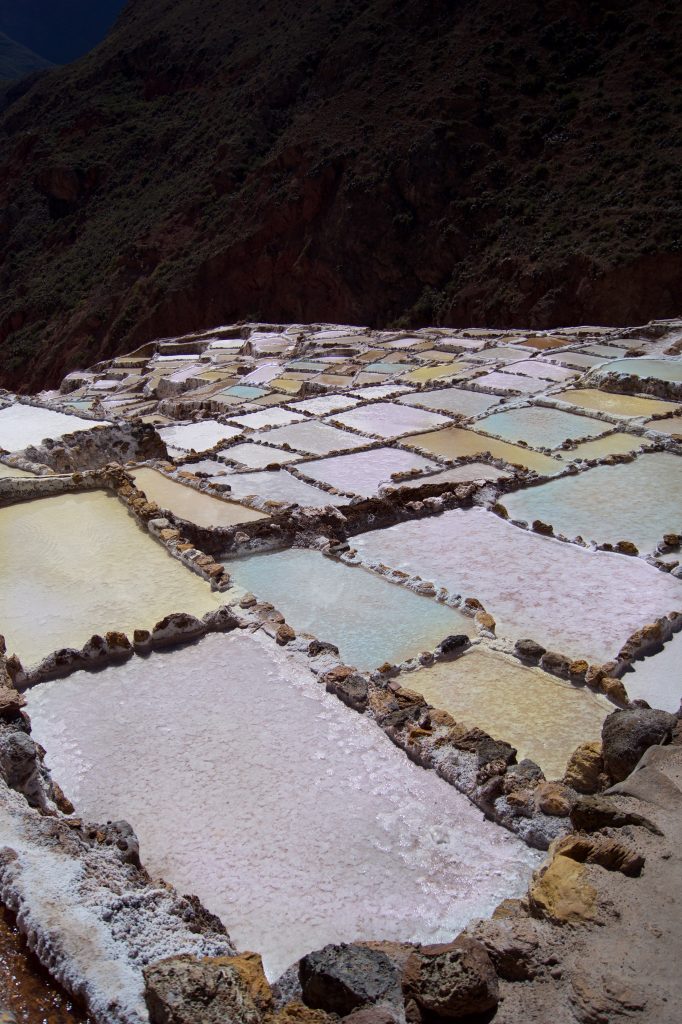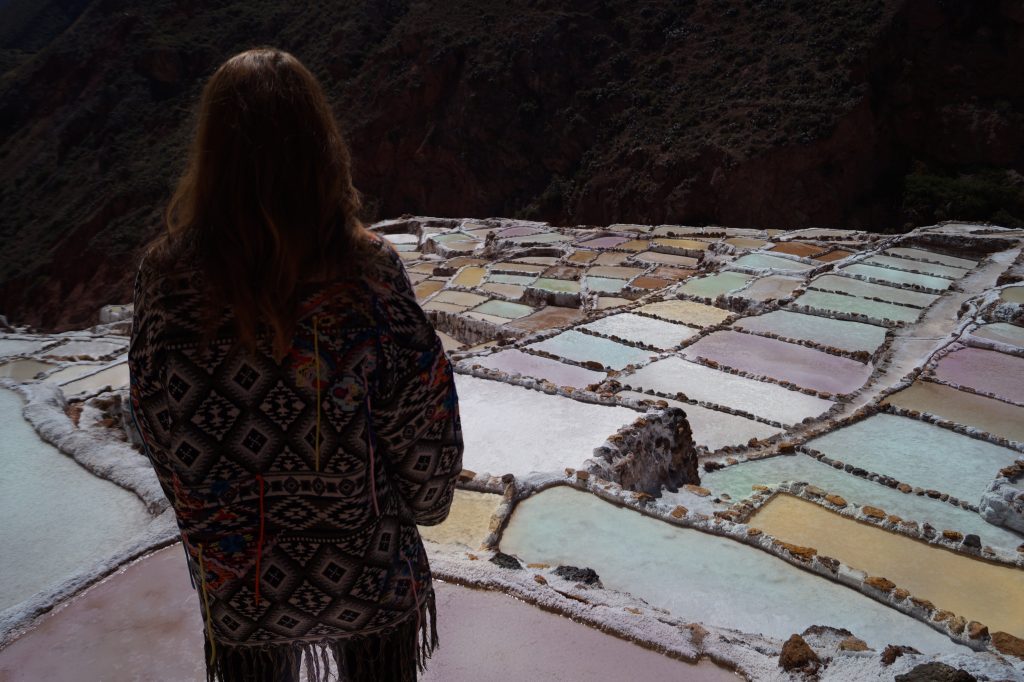 Lastly, we drove to Chinchero's marketplace, which is set up to preserve and celebrate traditional textile techniques such as wand-weaving and natural dyeing. The overall aim is to support families within the weaving communities.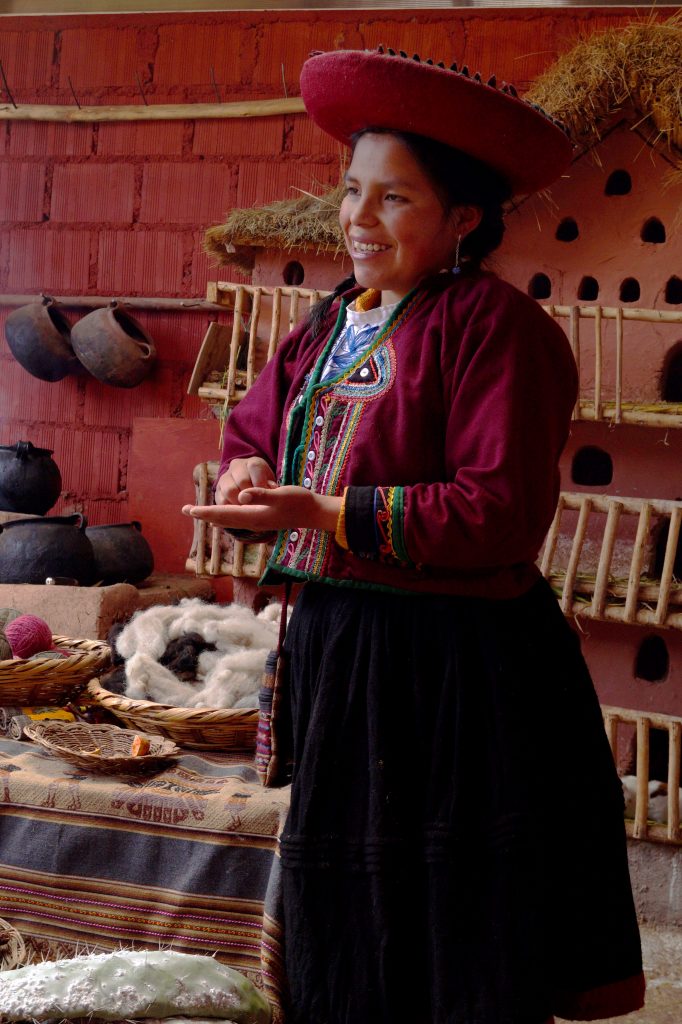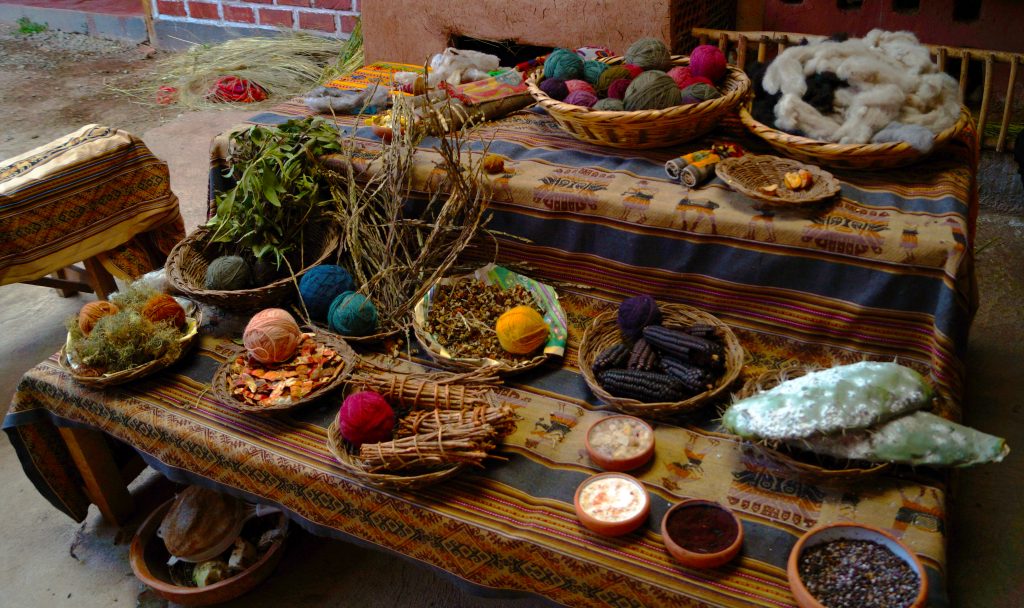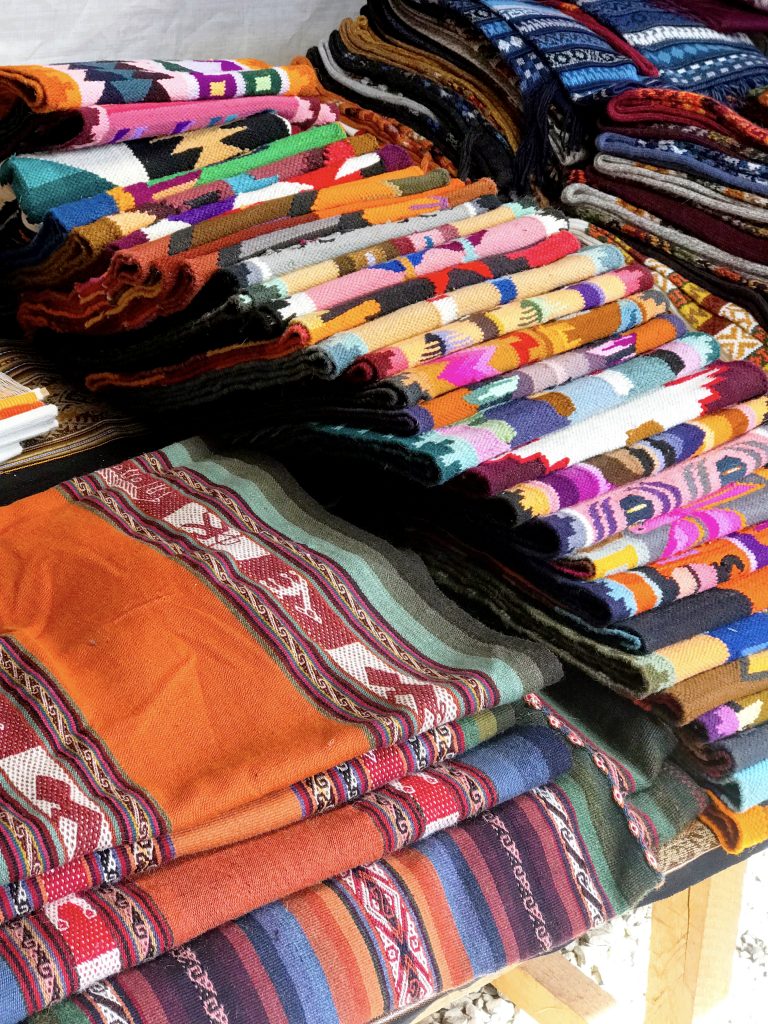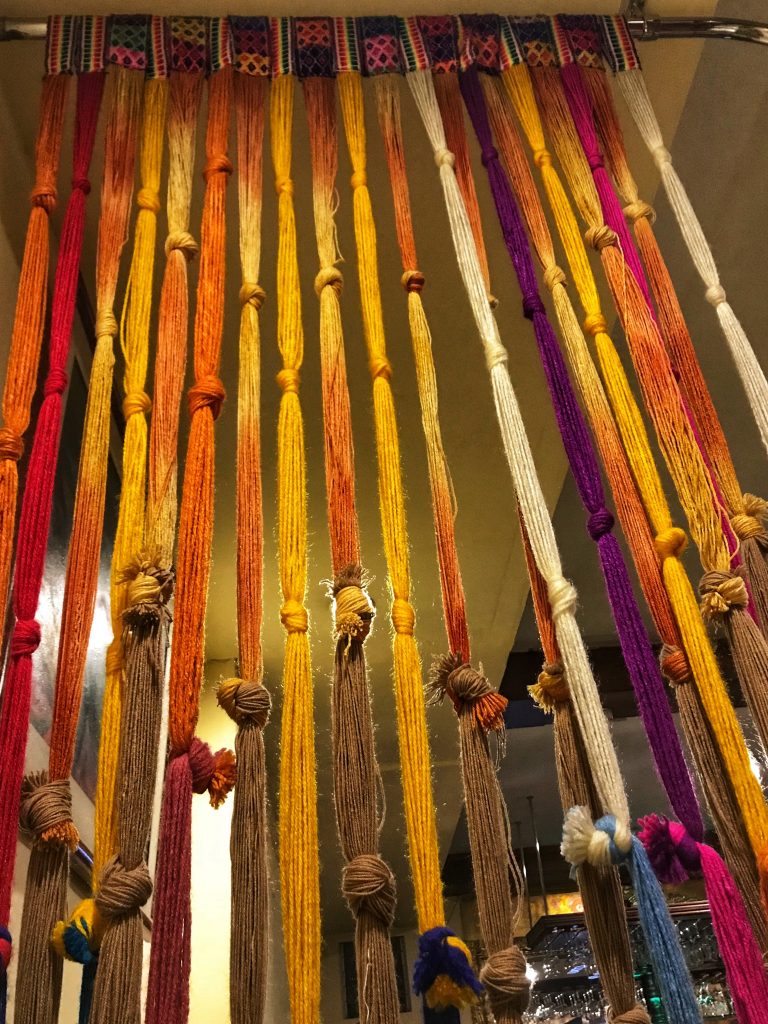 Day 18, Peru: Lima
Lastly, we took an internal flight from Cusco to Lima, where we spent the last night before returning on a 13-hour flight to England.
And there you have it: the second part of our itinerary and the last part of our Peru series. We find it pretty difficult to have a proper ending because it feels like the end of a chapter. So, all we can say is that we hope you've enjoyed it, found it useful and we can't wait to share new travel destinations with you. For any questions or thoughts, feels free to message us:
Alex's Instagram: alexandra.szabo._
Andrei's Instagram: cojocarr