Whether you're trying to figure out where's going to be your next city break, or you've already booked a trip to Dublin and just need more inspiration- WE GOT YOUR BACK. Here's the most down-to-earth tips you need to know beforehand.
1. Guinness Storehouse
Is Dublin (otherwise known as the Beer Lovers Paradise) all about beer? Course not, you forgot to add some extra beer. Just kidding, but whether you travel on a budget or not, the best starting point to discover Dublin is the Guinness Storehouse.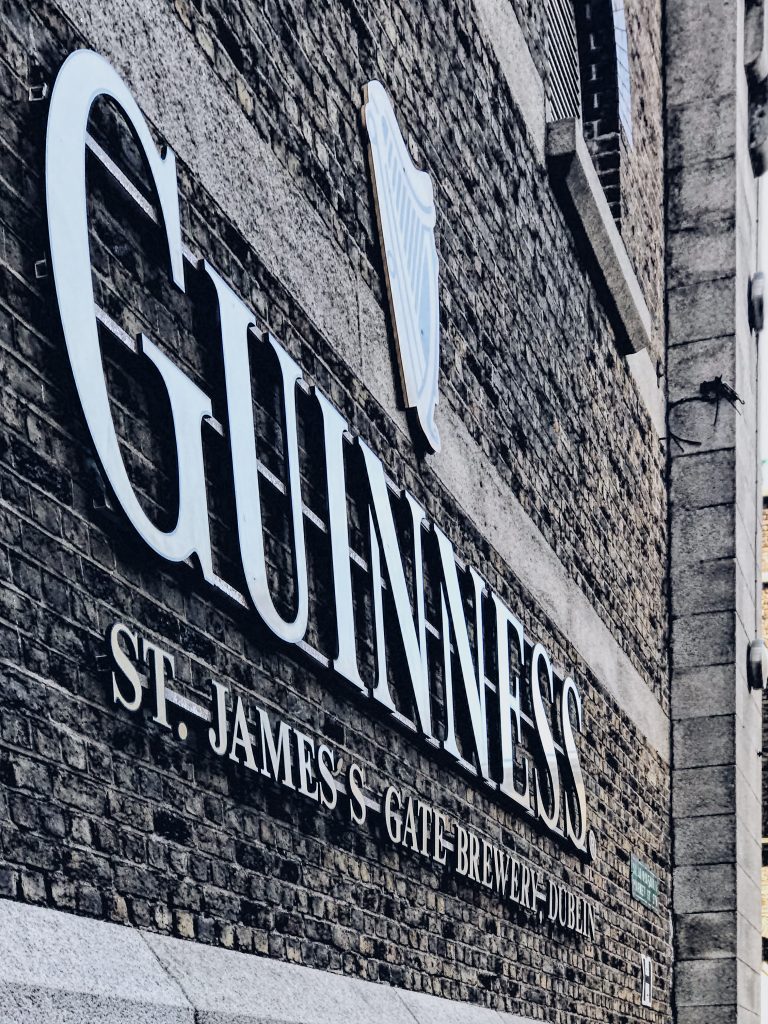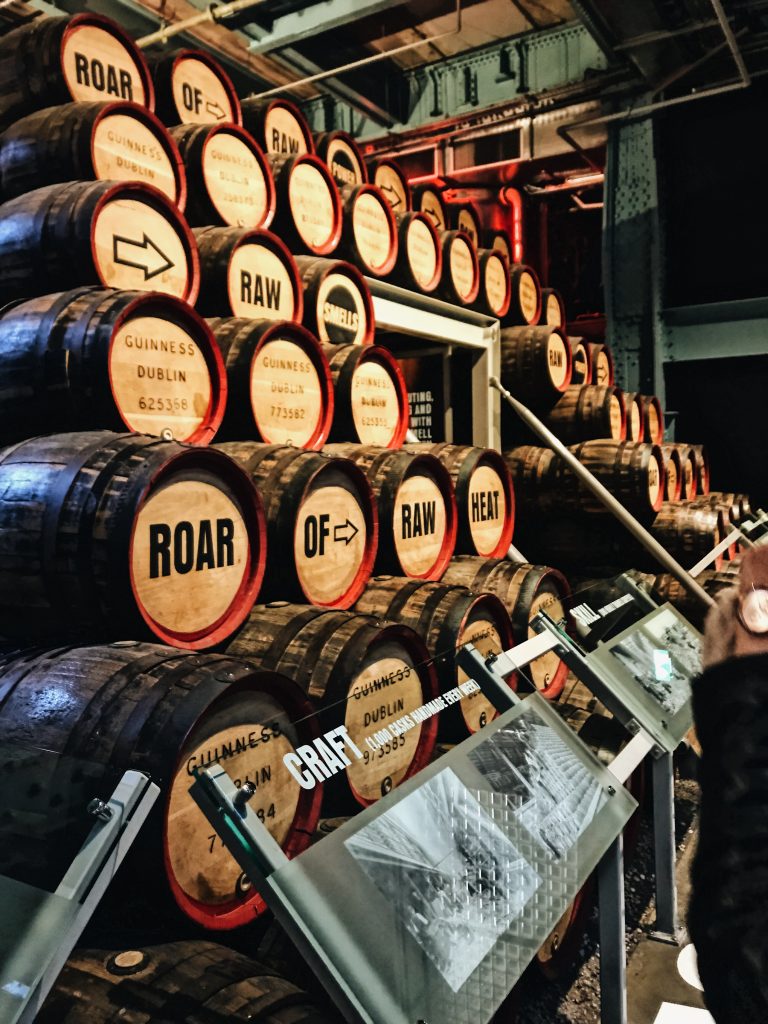 The entrance for an adult is €25, and I would definitely recommend you book it online. Not only that you'll have it at a reduced price, but you also avoid waiting in line (we all know time is so precious when travelling).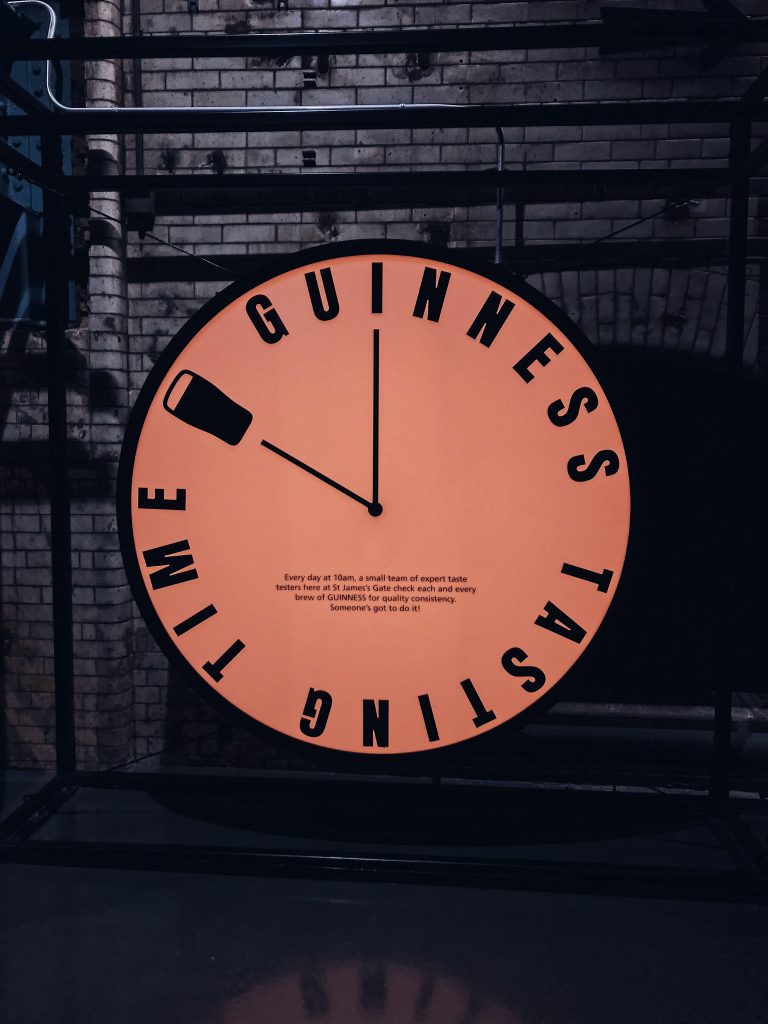 Be ready to find out all the secrets behind one of the most successful breweries worldwide and you take the chance to practice pouring the perfect pint of Guinness. To prove that they are not messing around, you even get a diploma at the end that certifies it. So, next time you have a job interview, make sure you bring that with you. You need to differentiate yourself from other candidates, right? It's fine, you can thank me later for getting that job…or if you really insist, I can give you my bank details.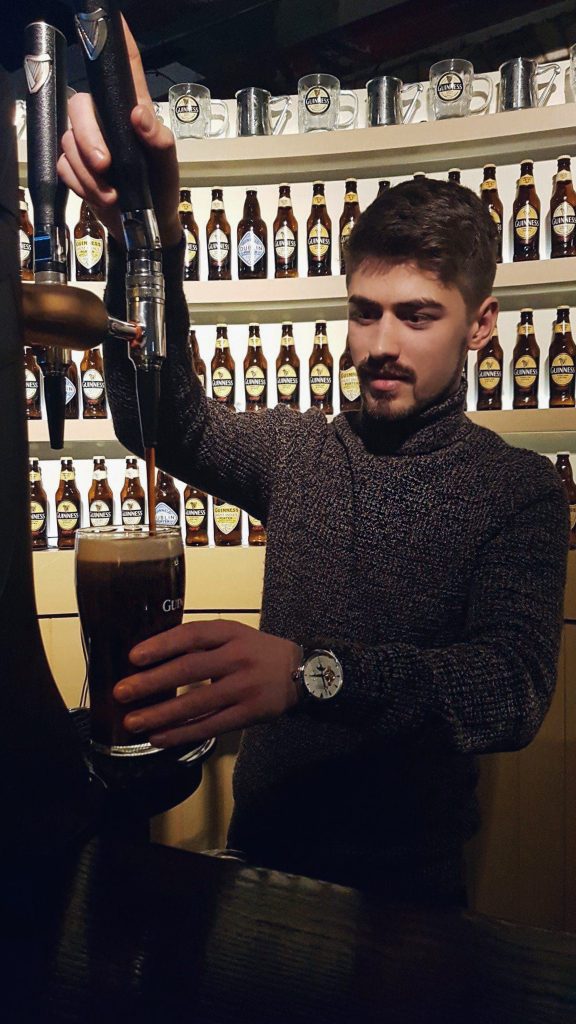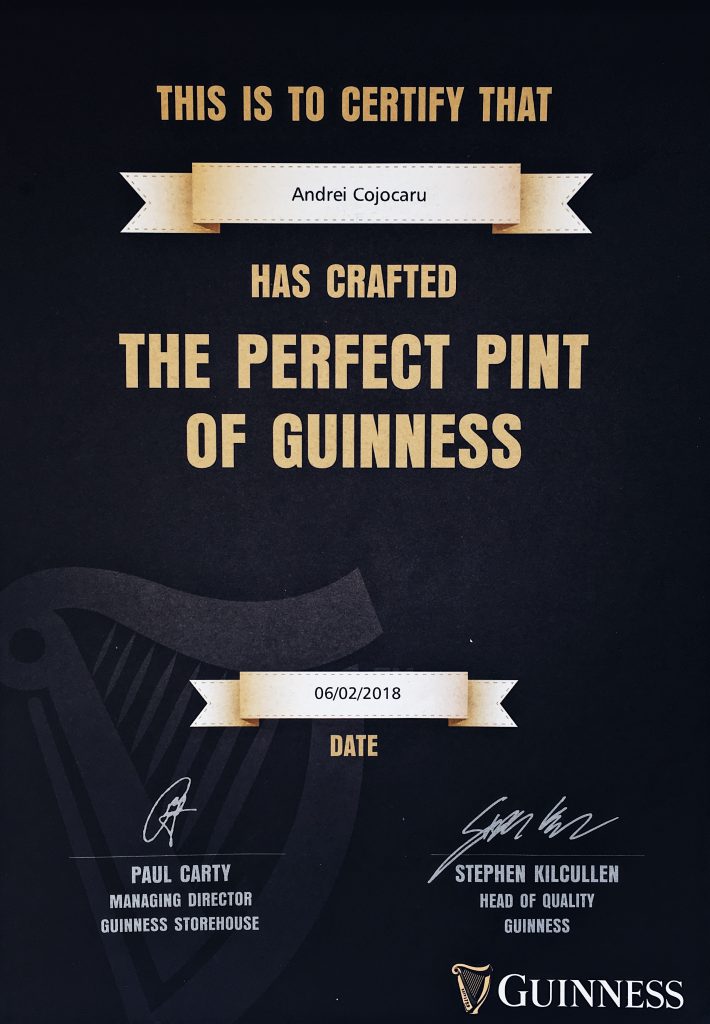 Perhaps the best part is enjoying a free pint at the top floor of the Gravity Bar. That breath-taking 360°view of Dublin will be killing your Instagram game.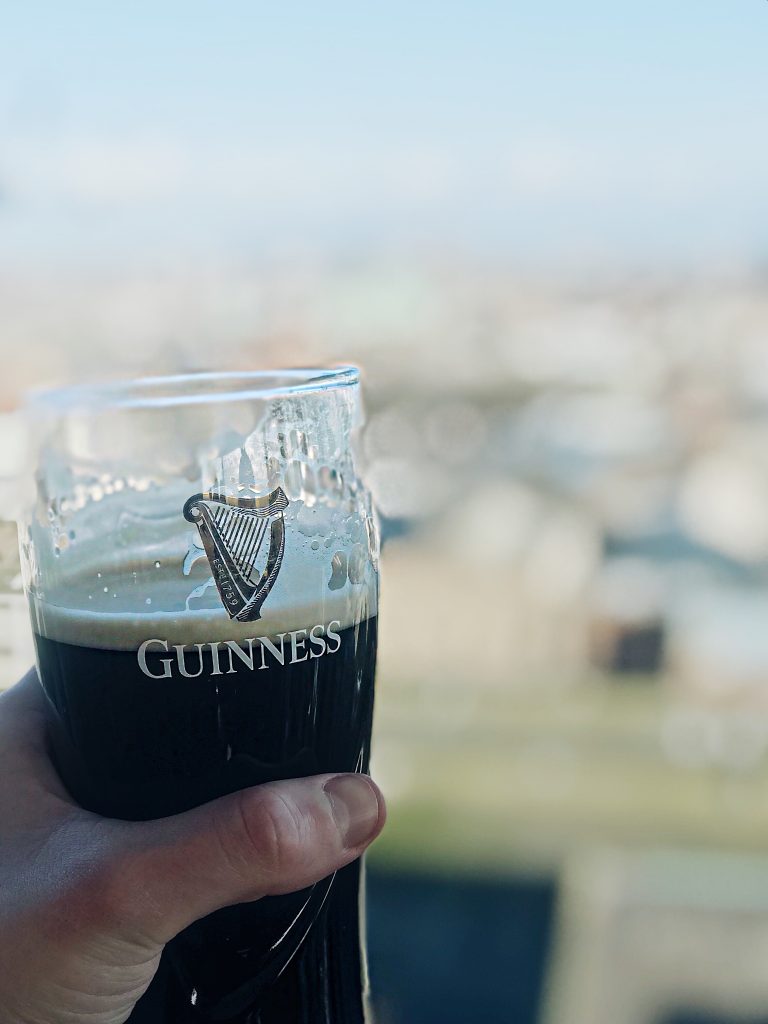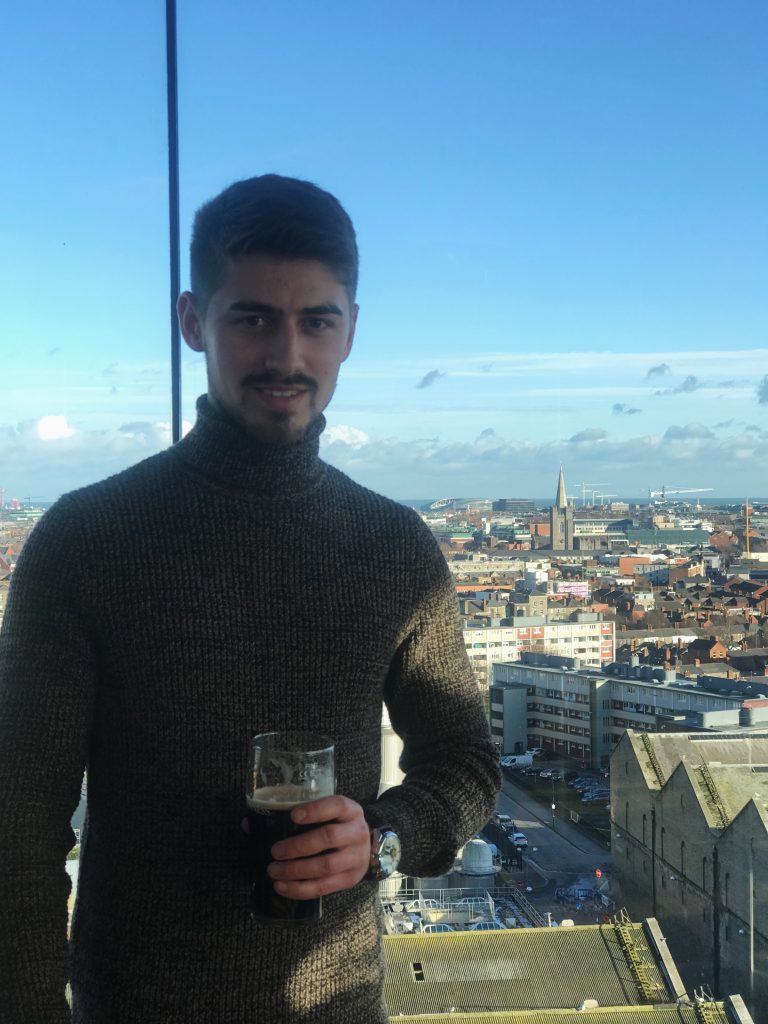 Fun Fact: Don't know how to impress your crush? "Apparently it takes 119.5 to pour a perfect pint of Guinness. What about drinking it?" Here's where the book of world records started, so your name might be the next one there. Follow out social media for more fun facts- your success will be guaranteed.
2. Trinity College
We've always been arguing which one is better- Cov Uni or Bham Uni. We must admit that we both lost, so yes, if you study there, your university is better than mine…hope you're proud for ruining our dreams.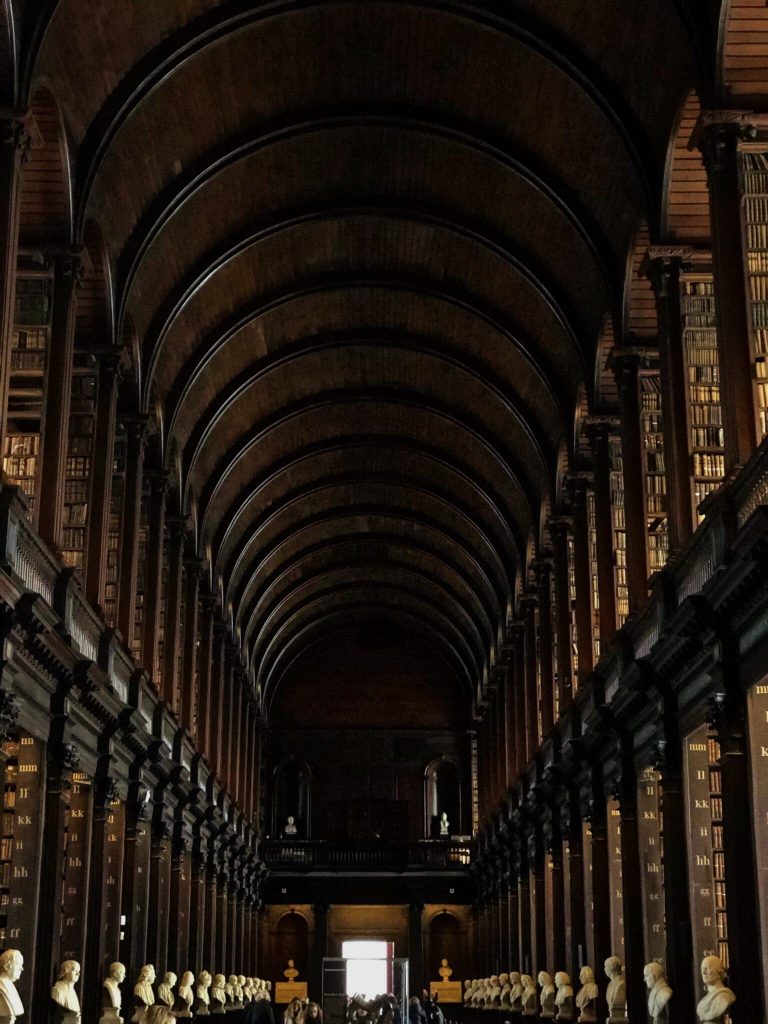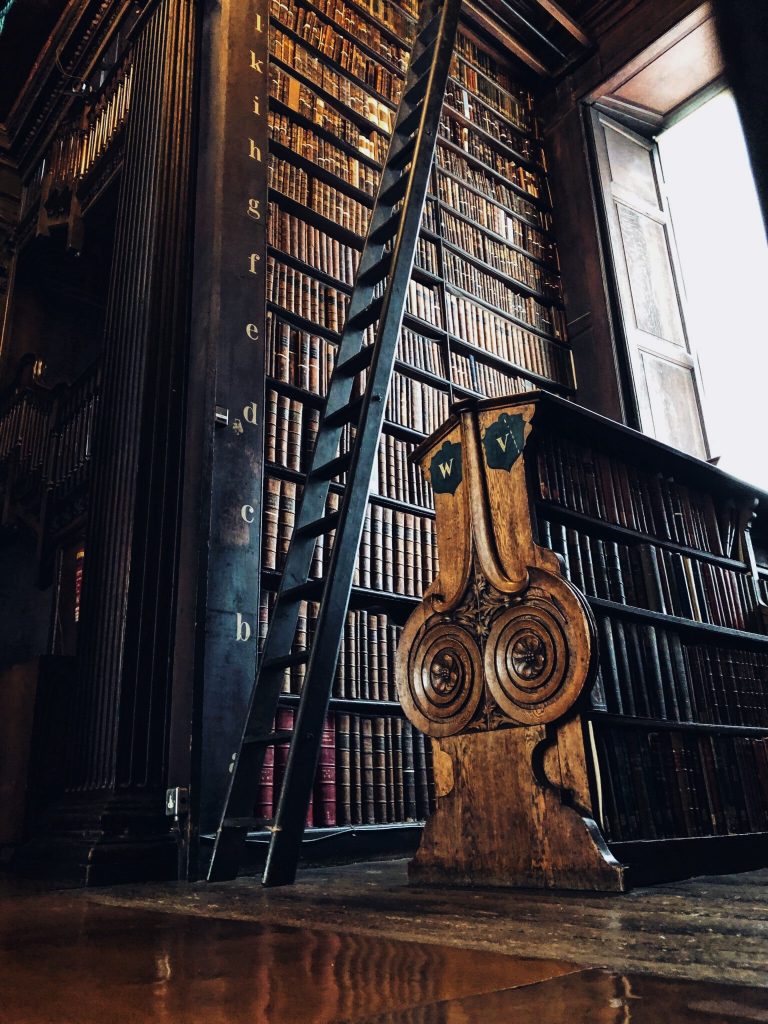 Trinity is Ireland's oldest university, with a beautiful mix of classical and contemporary architecture. The €13 entrance fee will give you access to the Old Library Exhibition and the Book Kells. With its stacks of ancient wooden bookshelves that seem to go on endlessly, it is a sight to behold .
BUT you know we like to keep it real…so even though this is super "instagramable", we will say pass next time. It's not that we didn't like it, but we believe there are so many other things that will be a better value for your money. We travel on a budget, so prioritising is essential.
3. Dublin Castle
With a history dating back from 1204, Dublin Castle has a lot to offer. For only €10, you'll be able to take a step back in time. Most notable is the story behind the Record Tower, the only remaining building from the original medieval structure. It has survived centuries worth of fires and warfare that ravaged the other buildings.
Have you ever wondered where Dublin got its name from? You'll find it all in the guided tour you can have. Arguably, it is to deal with Dubhlinn Gardens, which now grow over the spot where there was once a black pool ('dubh linn').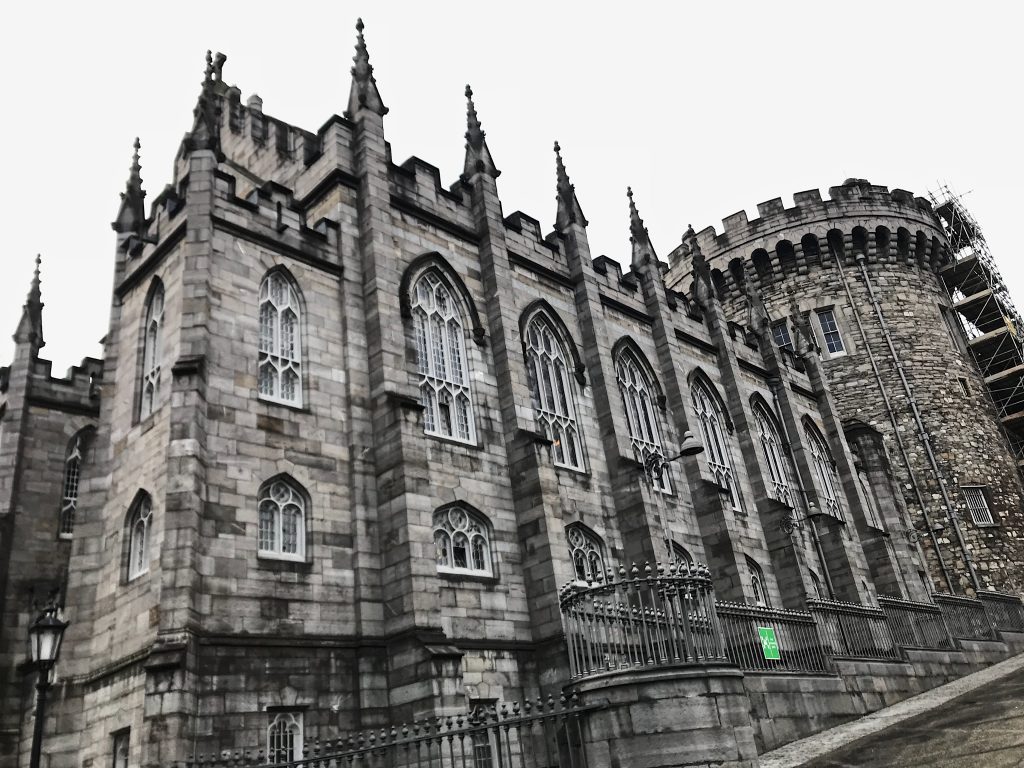 4. Croke Park Stadium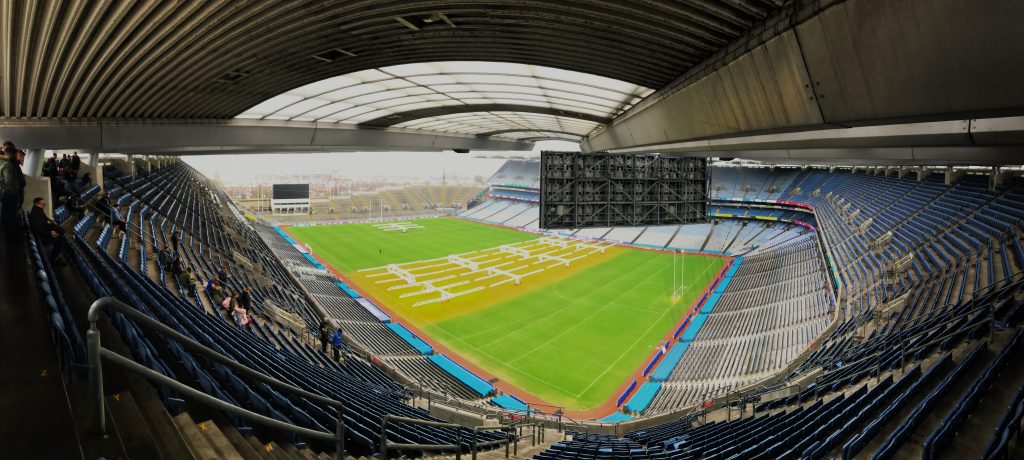 You might not be into sports, but this is something not to be missed. When we go abroad, we want to find particularities of that place. If you feel the same, this is a must because it'll give you the chance to explore two sports unique to Ireland: hurling and gaelic football. They are always played at Croke Park Stadium and if you want to watch one, make sure you book it asap because tickets sell-out fast!
5. Architecture
Every capital city has something that makes is truly special. In Dublin, it was its architecture and its beautiful, colourful streets. We are not necessary advocates of graffiti, but this was nothing like what we've seen before- it was a form of art. It's hard to pin down one particular place, so I'll just insert some photos as examples. Beauty is really everywhere, beauty is in the eye of the beholder, so just keep your eyes wide open and enjoy.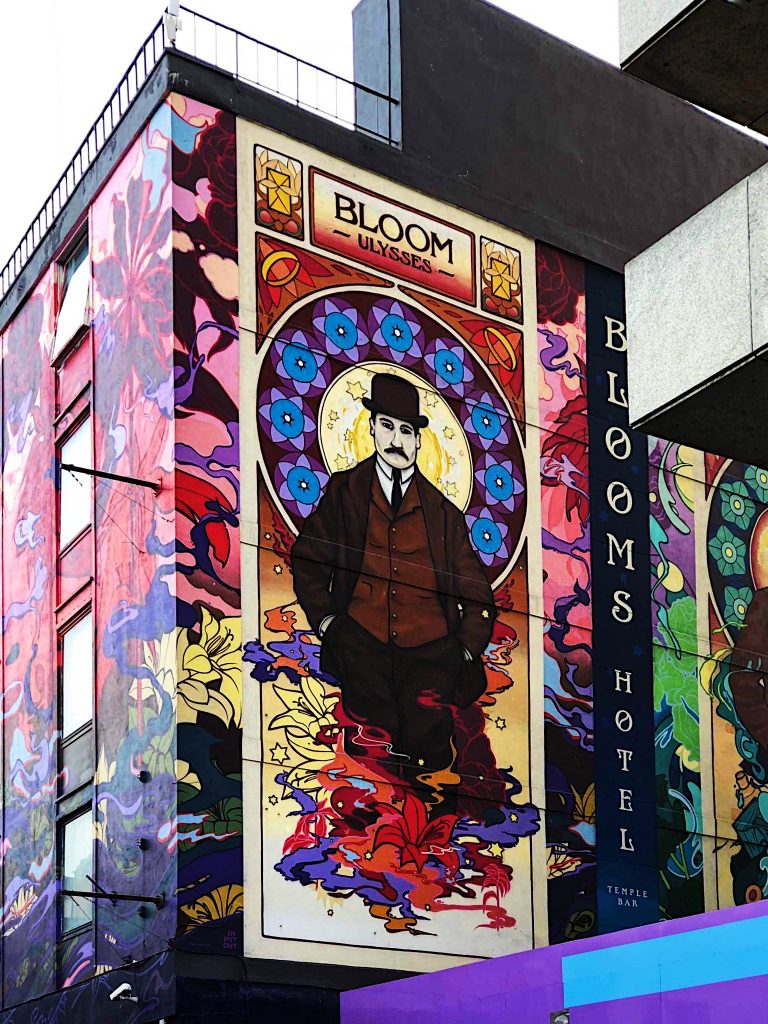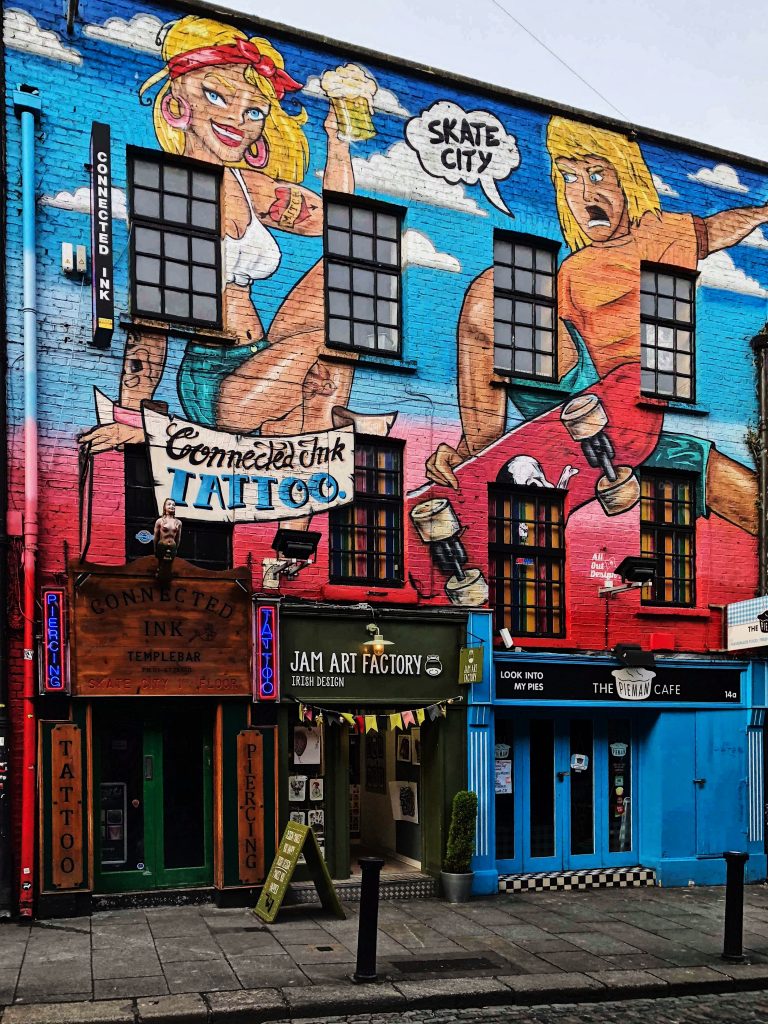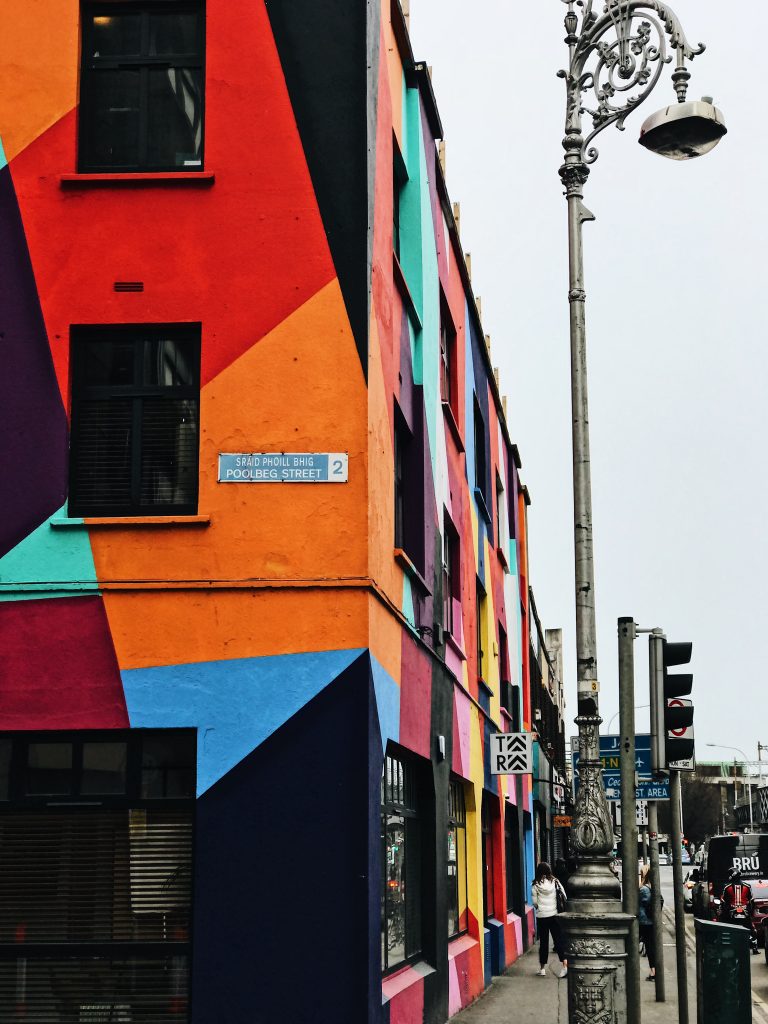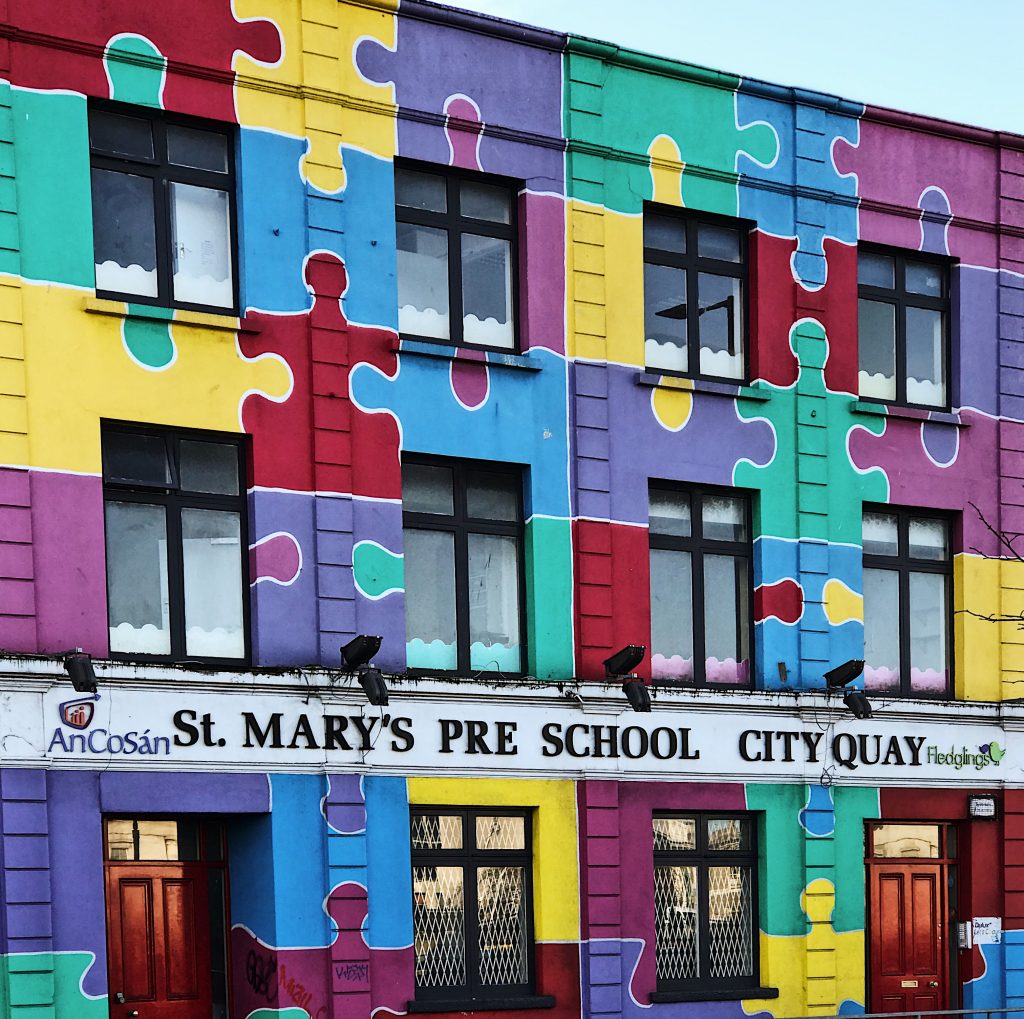 6. Nightlife
You can't even say you've been to Dublin unless you've experienced the nightlife there. You can enjoy a relaxing walk admiring Talbot Memorial Bridge, for instance, or you can spend your night in a traditional pub and wake up the next morning with a horrible hangover. Still, both of them are for a good cause- you embrace a new culture, right?
***On a more serious note, we'll give you one extra practical advice- do not underestimate the costs of your visit. Don't be fooled by the fact that it's quite a small capital. To put it into perspective, you'd pay around €3 for a pint of beer in Barcelona, whilst in Dublin, the average was €6. The Paradise of beer is not so much a Paradise, huh?***
In terms of places we've enjoyed for having dinner and/or a drink, we'll point out 2 favourites. They are quite different, but equally magical, and not only thanks to the service received, but also due to their historical meaning.
The Bank on College Green
It all started in 1892, when the Belfast Bank acquired this property. Nowadays, you can enjoy your dinner, whilst admiring the interior, which was once the main banking hall. With its stained-glass ceiling, mosaic tiled floors and spectacular hand carved plasterwork, it's a unique experience. Make sure you also go downstairs to see the Chatwood safes.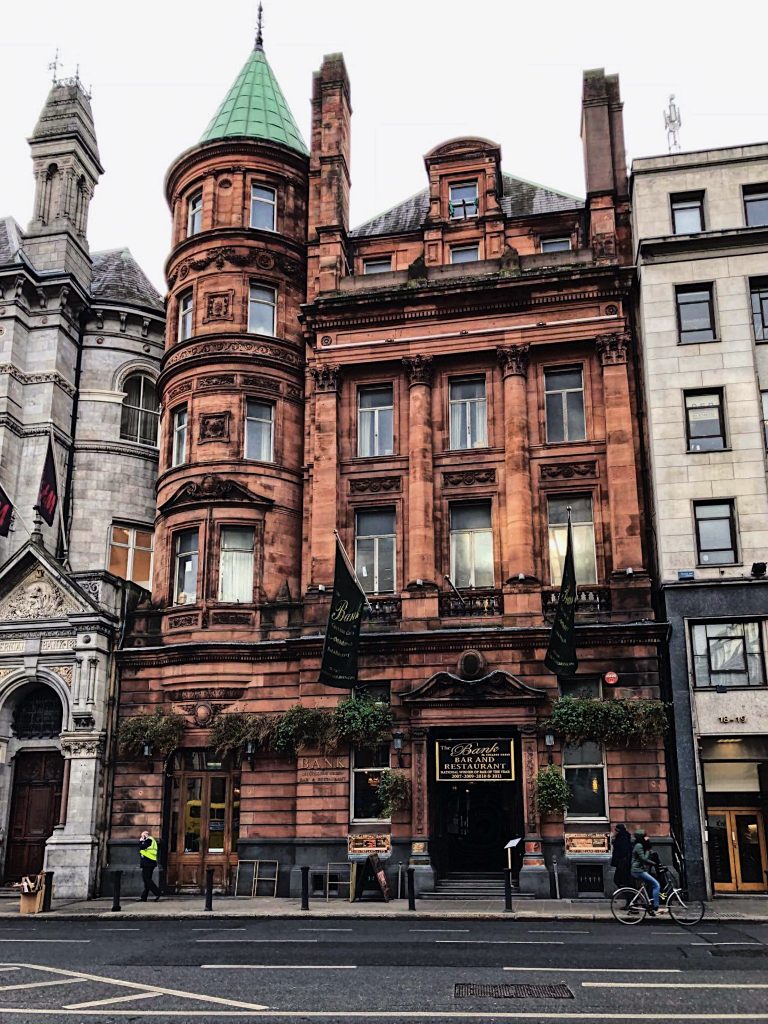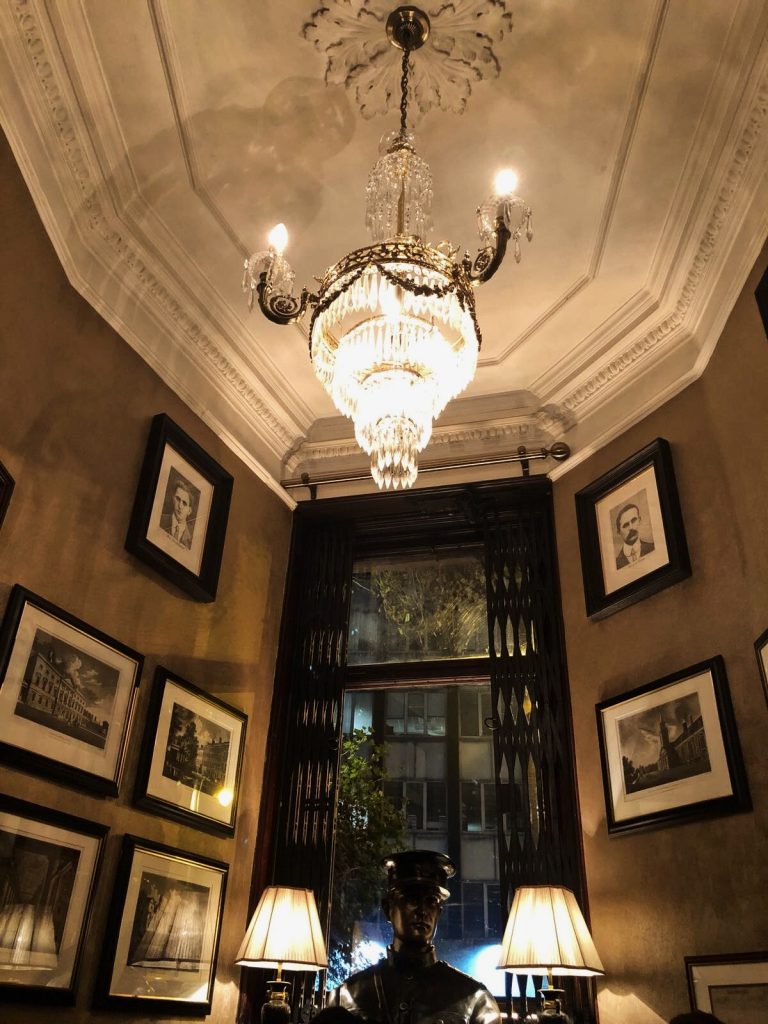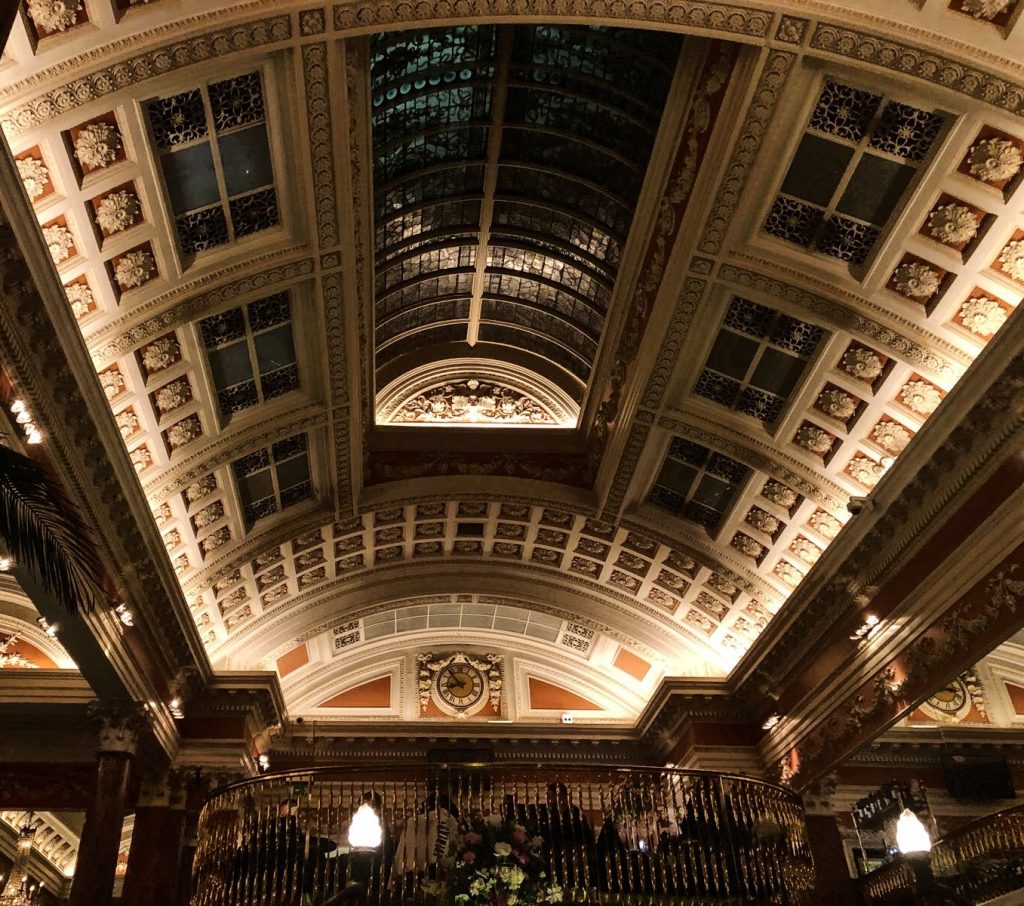 The Temple Bar
One of the first things you see when searching for images of Dublin, The Temple Bar is now a landmark. It cannot get more authentic than that- you'll have live Irish music most nights and of course, plenty of Guinness! Be ready to meet people from all over the world that want to have a good time.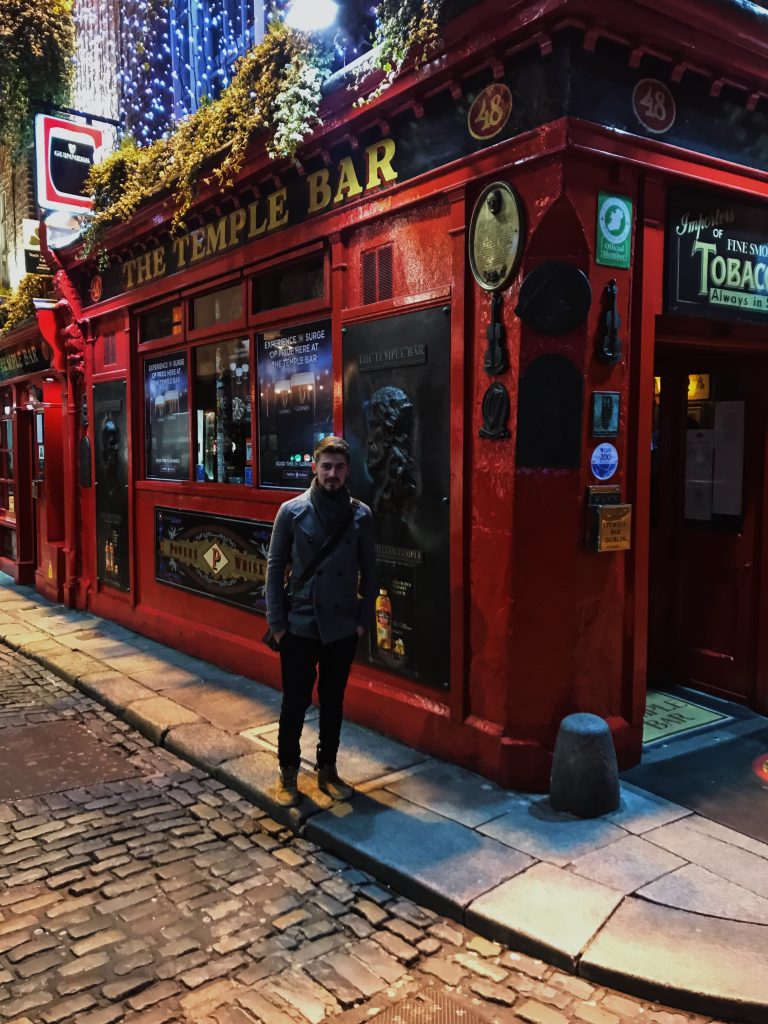 Interesting Fact: Did you know that off-licence sales of alcohol is only permitted between 10.30 am and 10.00 pm on weekdays and 12.30 pm to 10.00 pm on Sundays? Keep that in mind when planning the activities for each day.
7.People
It might not be the usual tip you see in travel guide, but this "people aspect" is probably the most important point to be made. Remember why you are there. You like to discover new cultures, meet new people and feel the real vibe of the city. So, don't let yourself distracted by your Instagram feed- you'll have enough time to edit those photos later. For now, just take a step back and enjoy Dublin. The Irish might be the nicest people in the world, so take every chance to interact with them. You'll see how glad they are to be a part-time travel guide- and they will definitely share with you the best spots, things you'll not find on trip advisor.