We are strong believers that by carefully planning your trip, you'll discover as much of Morocco as you possibly can. We tend to do a lot of research, chopping and changing our route more than a few times. So we'll carry on from where we've left it in our previous post. We'll leave Marrakesh and head towards Merzouga. This route will bring you to the Atlas Mountains and Sahara Desert, as well as Dades Gorges and Aït Benhaddou.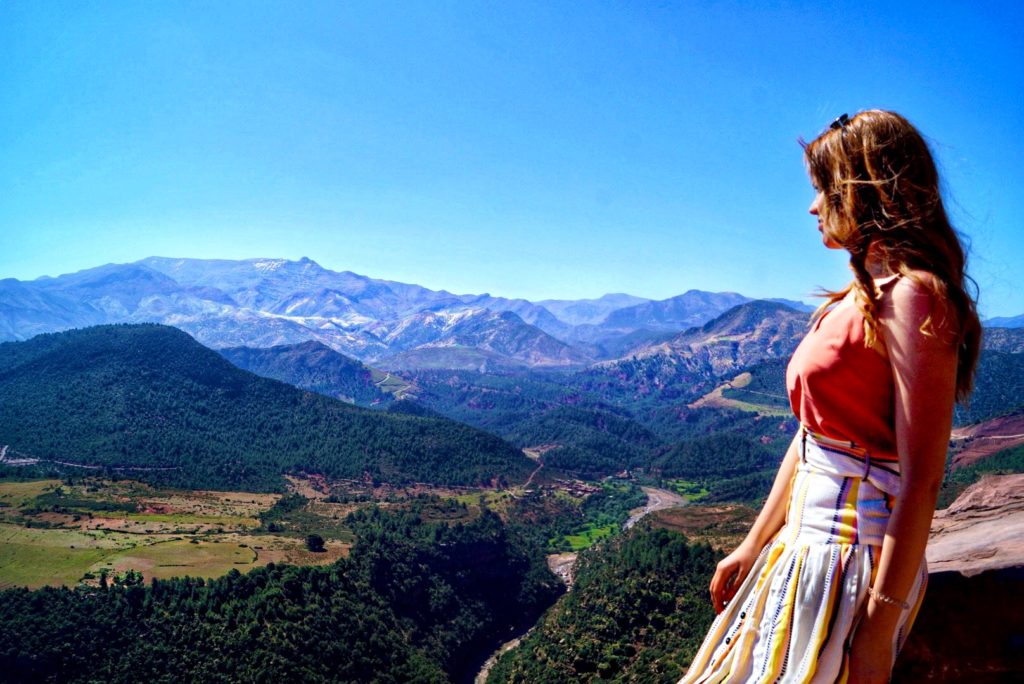 Day 5- Aït Benhaddou and Atlas Studios
Aït Benhaddou
After a couple of days exploring Marrakech, it's time to head off towards Merzouga. However, along the way, there are a few more places worth seeing, so our first stop will be the province of Ouarzazate. Here, on the southern slopes of the High Atlas, you'll find the renowned site of Aït Benhaddou, an old Berber village. This UNESCO-protected red mudbrick ksar seems frozen in time, still resembling its days in the 11th century. Aït Benhaddou is a striking example of southern Moroccan architecture, offering a complete panorama of pre-Saharan earthen construction techniques.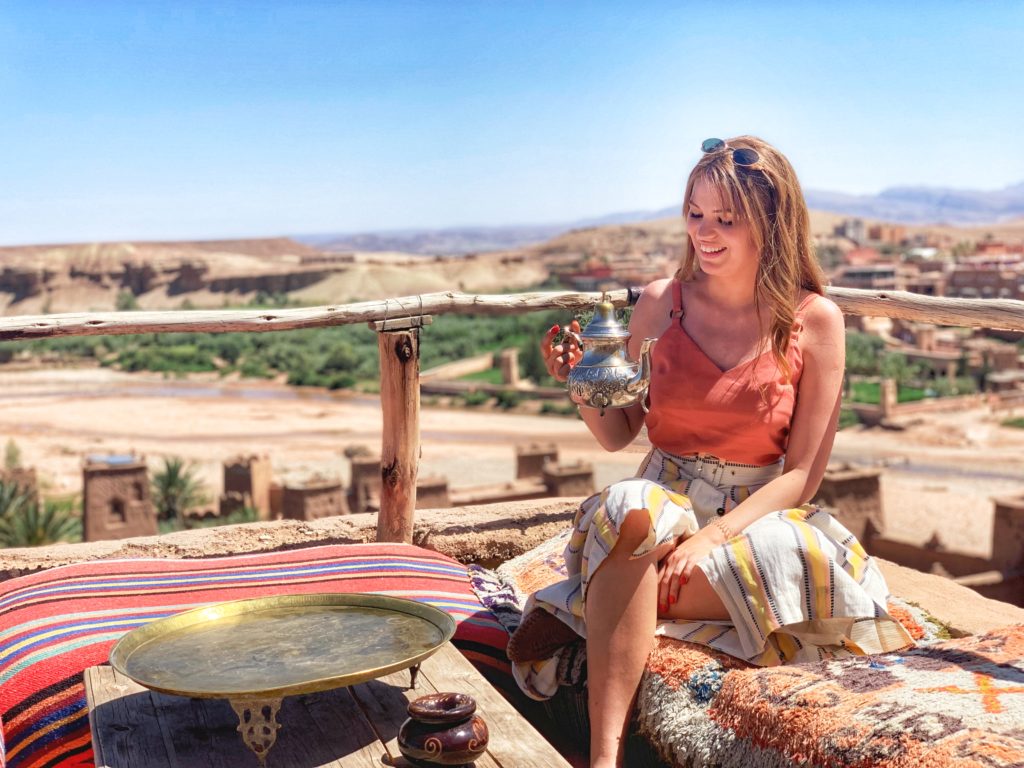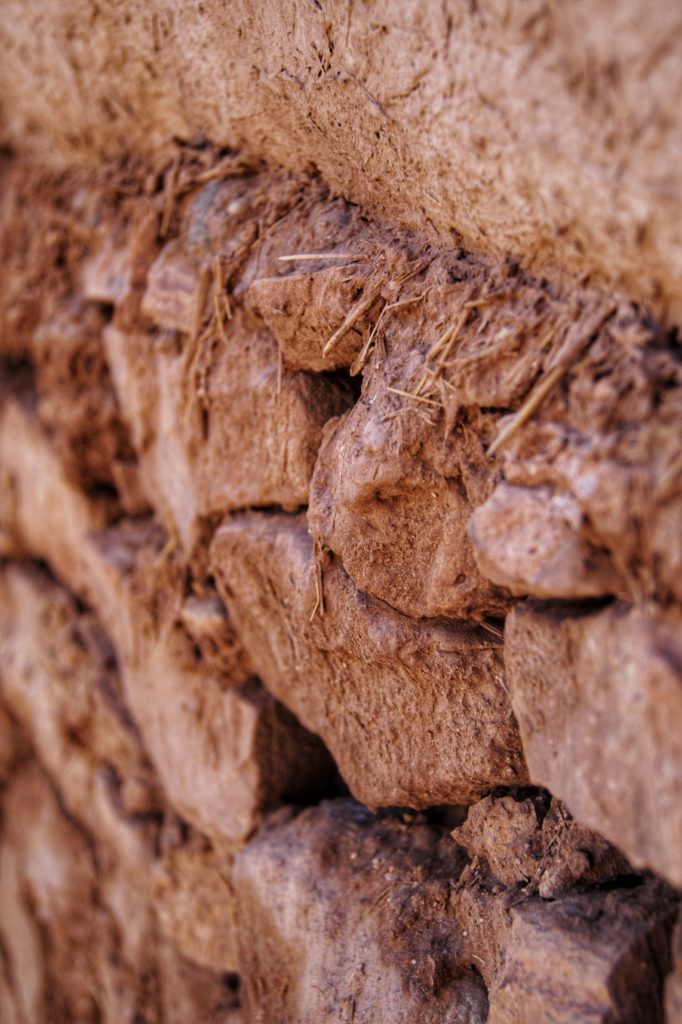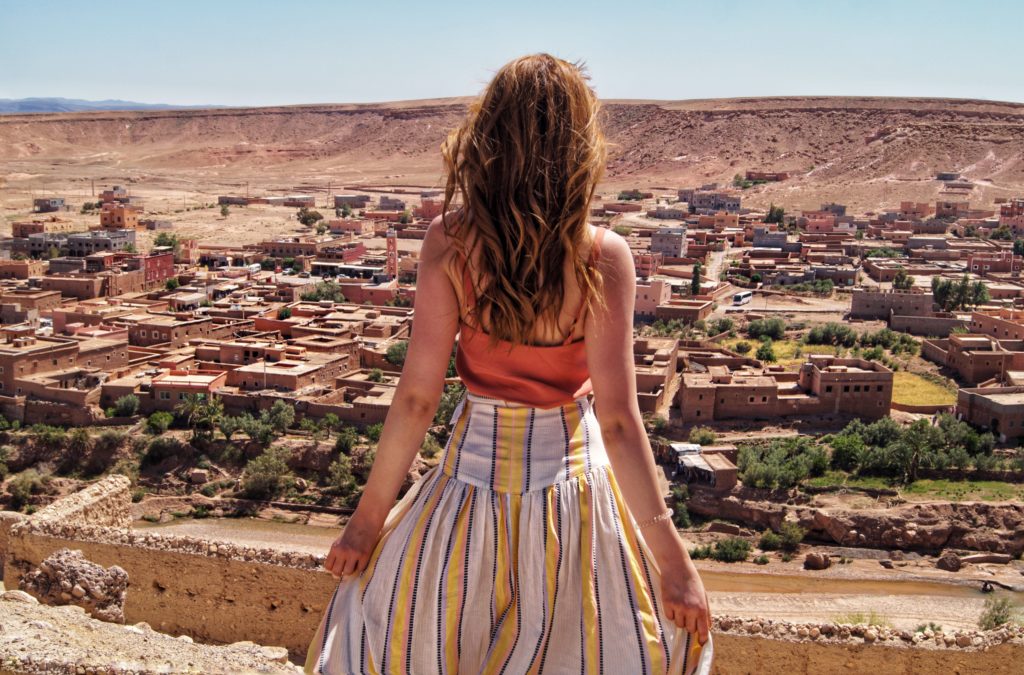 Most of the population has long left the ksar for a newly made town on the other side of the river. However, the village isn't totally abandoned as few families still live in their Kasbahs. So during the day, the narrow streets serve mainly as souvenir shops. The site is also a popular filming location. You can enjoy a mint tea within the famous kasbah where Game of Thrones and Gladiator have been filmed.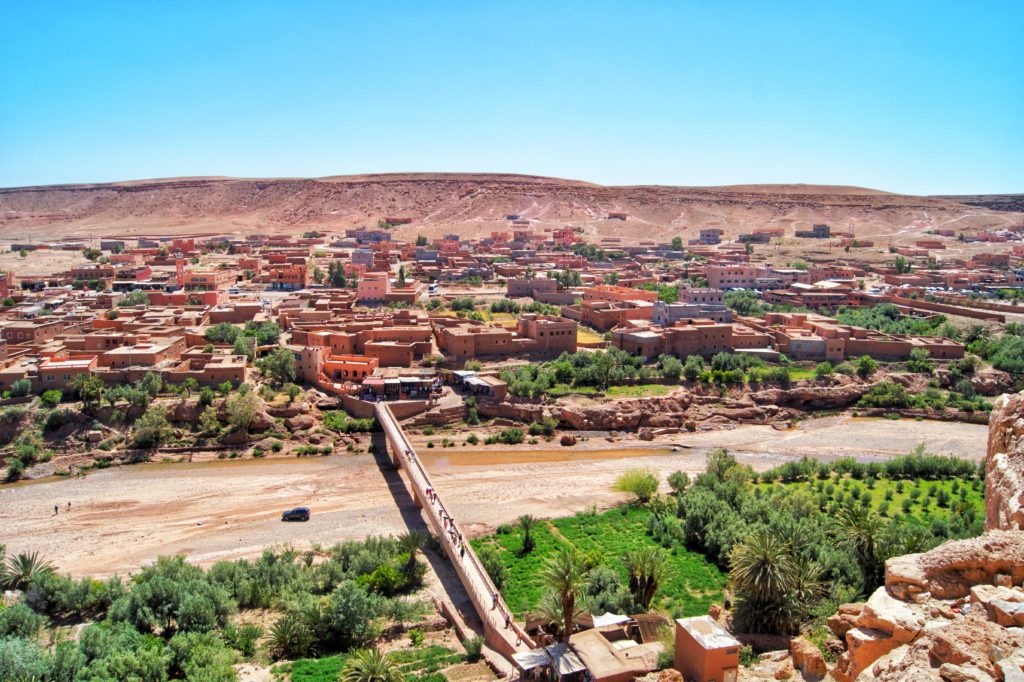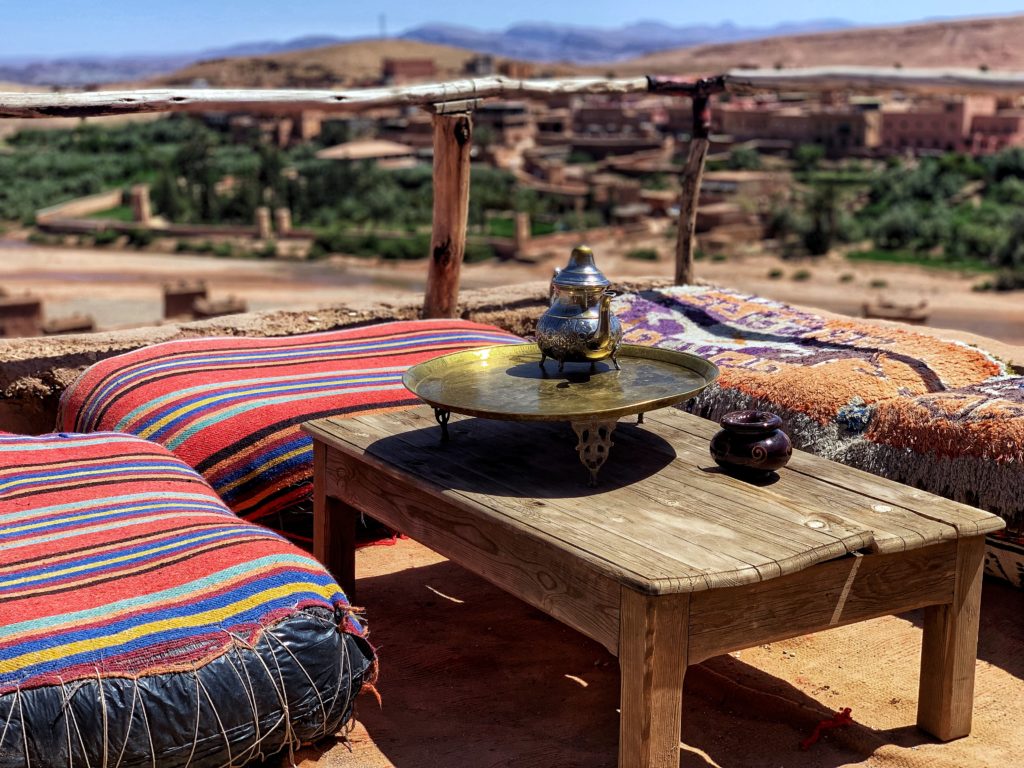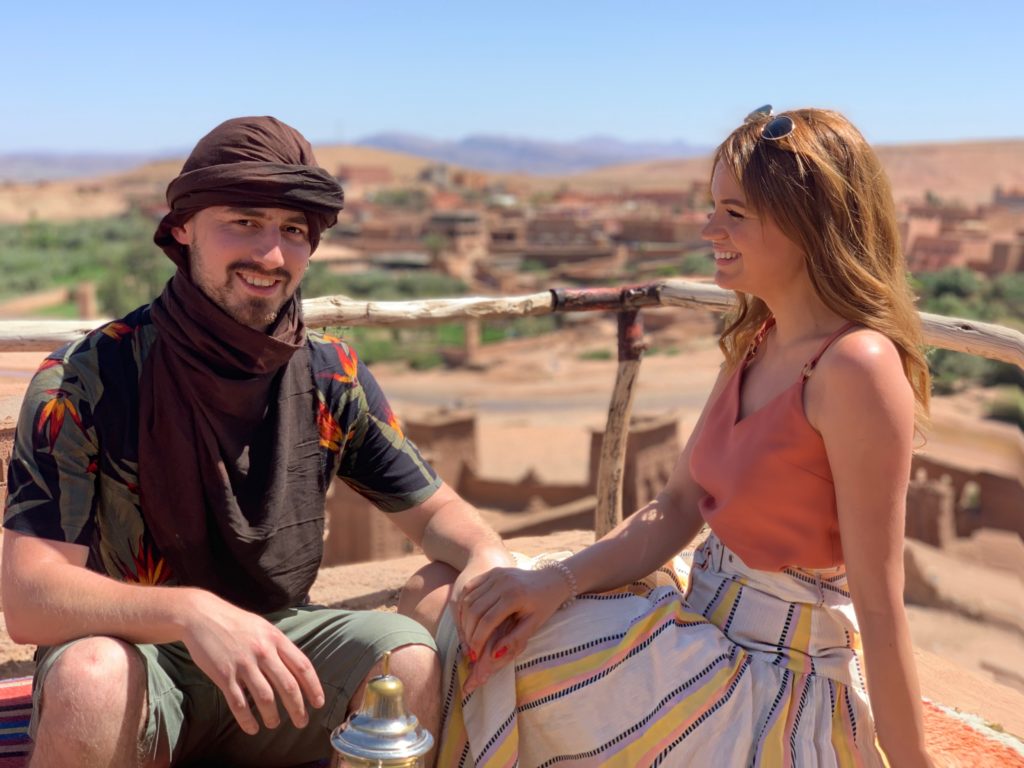 Atlas Film Studios
We continue our trip to the Atlas Film Studios, which is a 322,000 square-foot movie studio. Since the 1980s, more than 200 major films and television shows have been filmed here. Some of these are The Mummy, Gladiator, The Passion of the Christ, and, most recently, Game of Thrones and Aladdin. Located in a stunning red desert landscape, Atlas is often used for its dramatic landscapes and the relative low production cost. From elaborate replicas of biblical towns to Tibetan monasteries, you'll soon find that everything that looks real is actually fake. The Egyptian sets are by far the most impressive ones and you may recognise some from the famous "Asterix and Obelix Meet Cleopatra".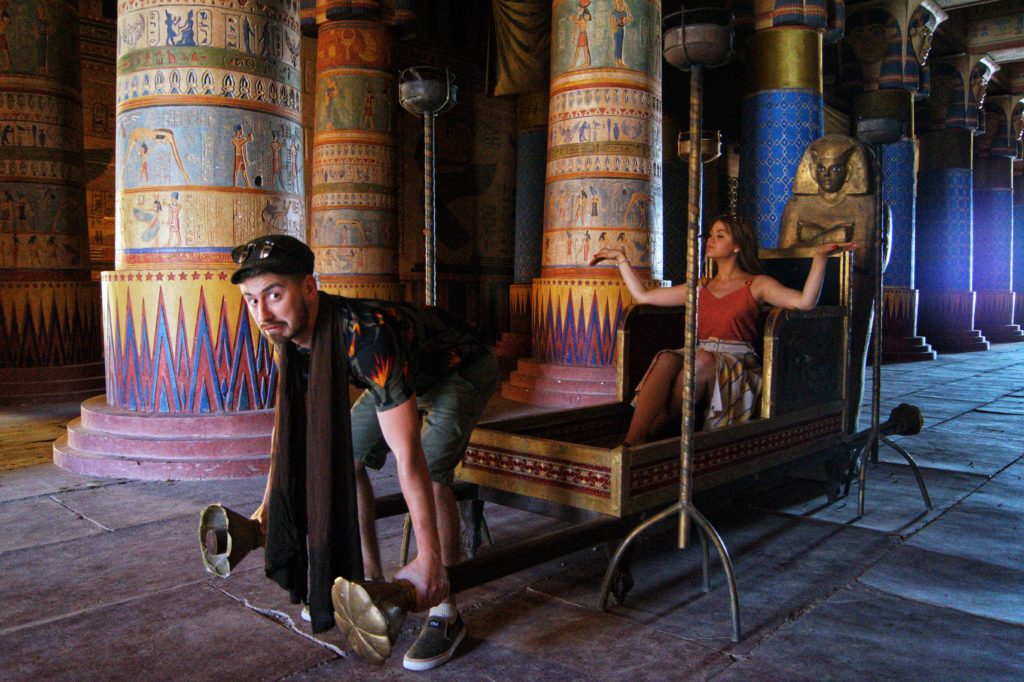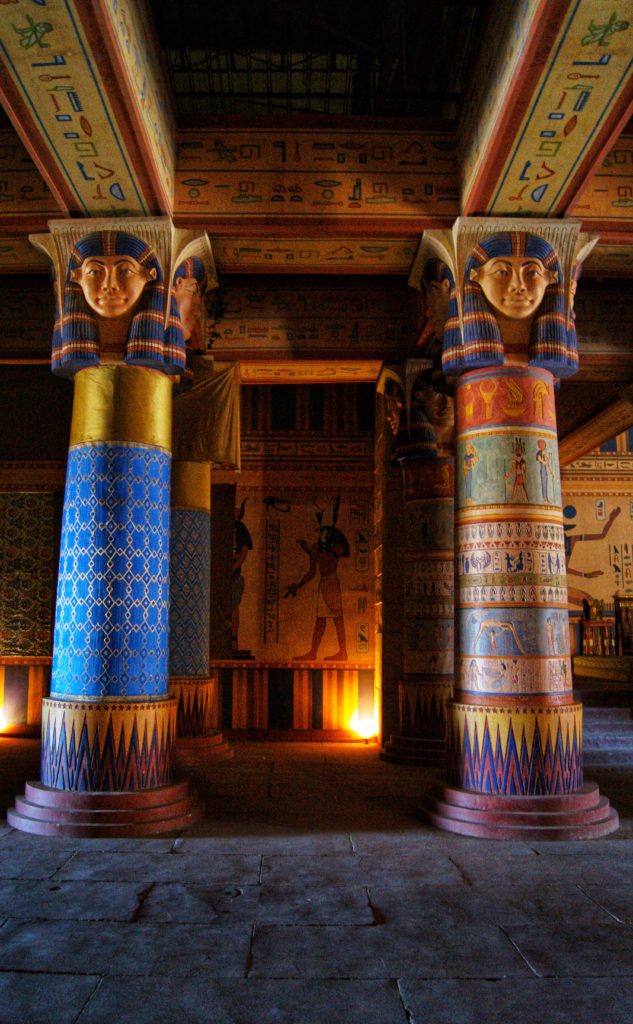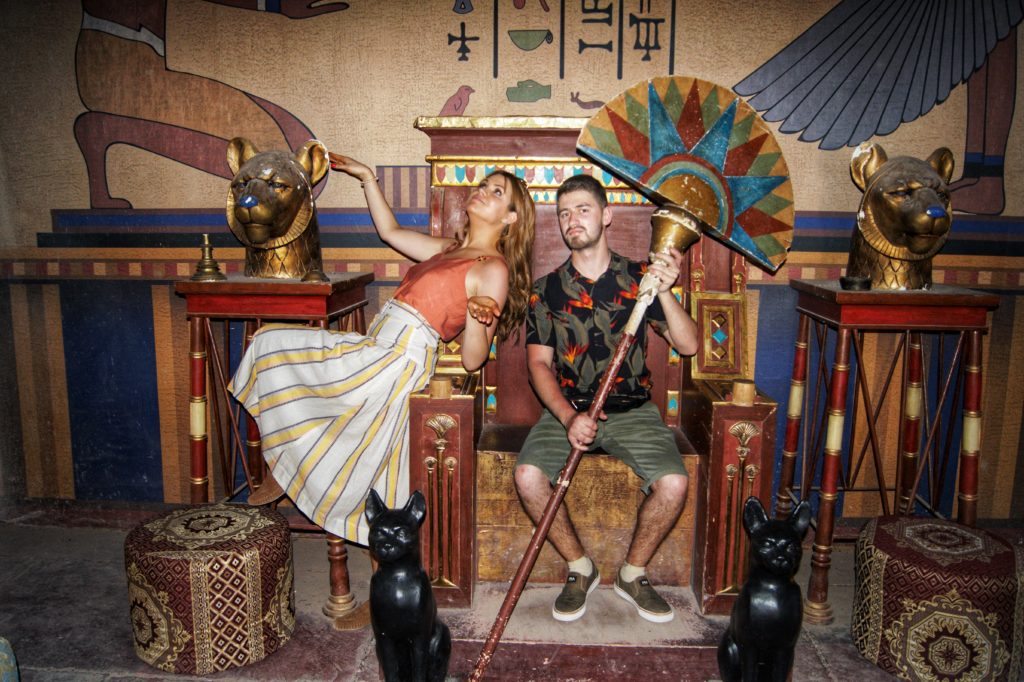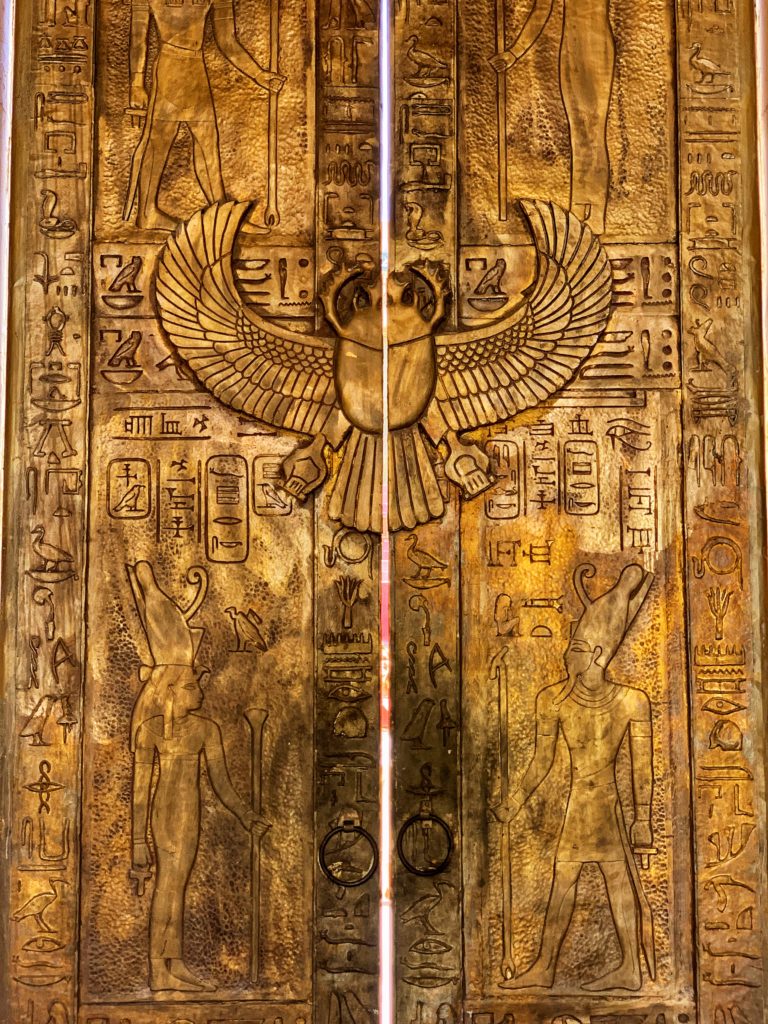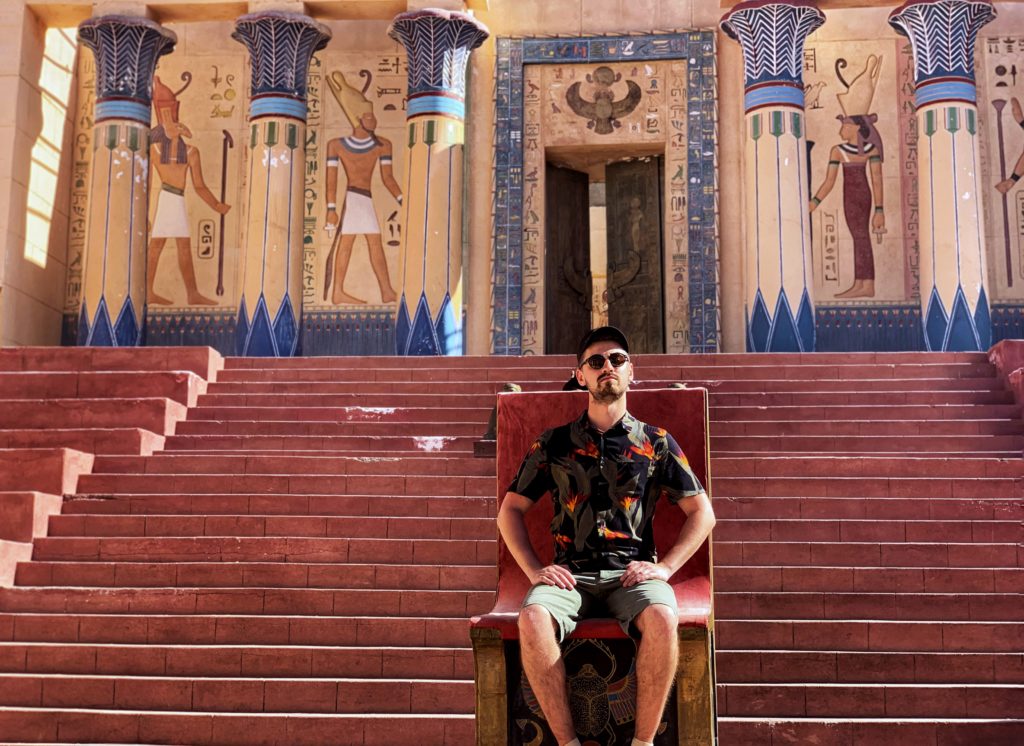 Perhaps the nicest experience was sleeping in Abouhiba's house, where we truly felt part of his family. Although there was a language barrier, kindness is a universal language and he made us feel so welcomed. We got to play around with his 4 kids, enjoy the best harira soup and connect with him on a personal level by sharing his passion: photography.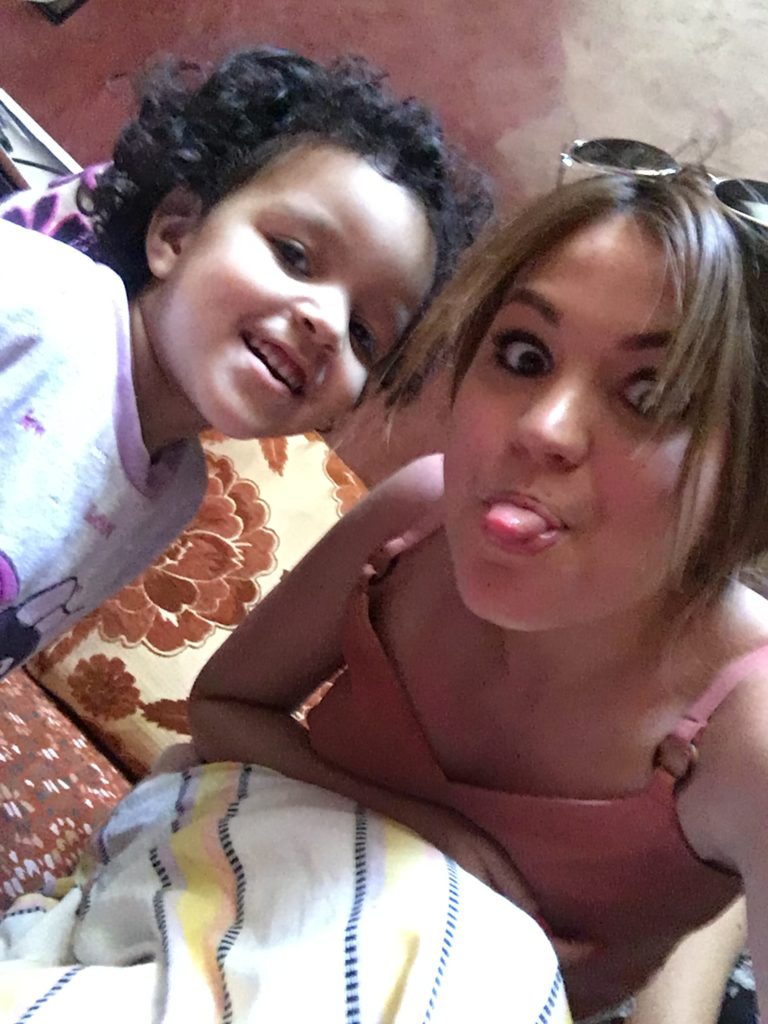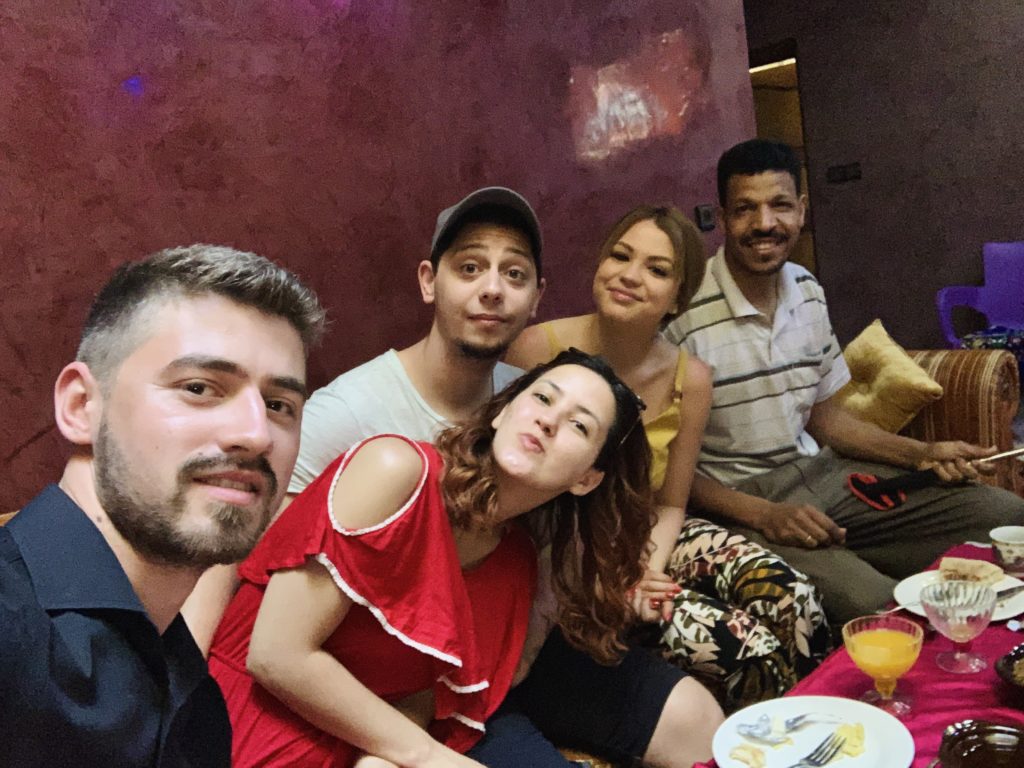 Day 6- Dadès Gorges and Todra Gorge
Dadès Gorges
It's now time to hit the road again, and before arriving to Merzouga, we'll head towards Dadès Gorges. The journey offers you spectacular views, a truly thrilling drive and nature in all its roughness and beauty. On your way there, it's worth stopping to admire what's referred to as Monkey Fingers. This rock formation's name is quite self-explanatory, looking like hundreds of long, intertwined fingers from the river.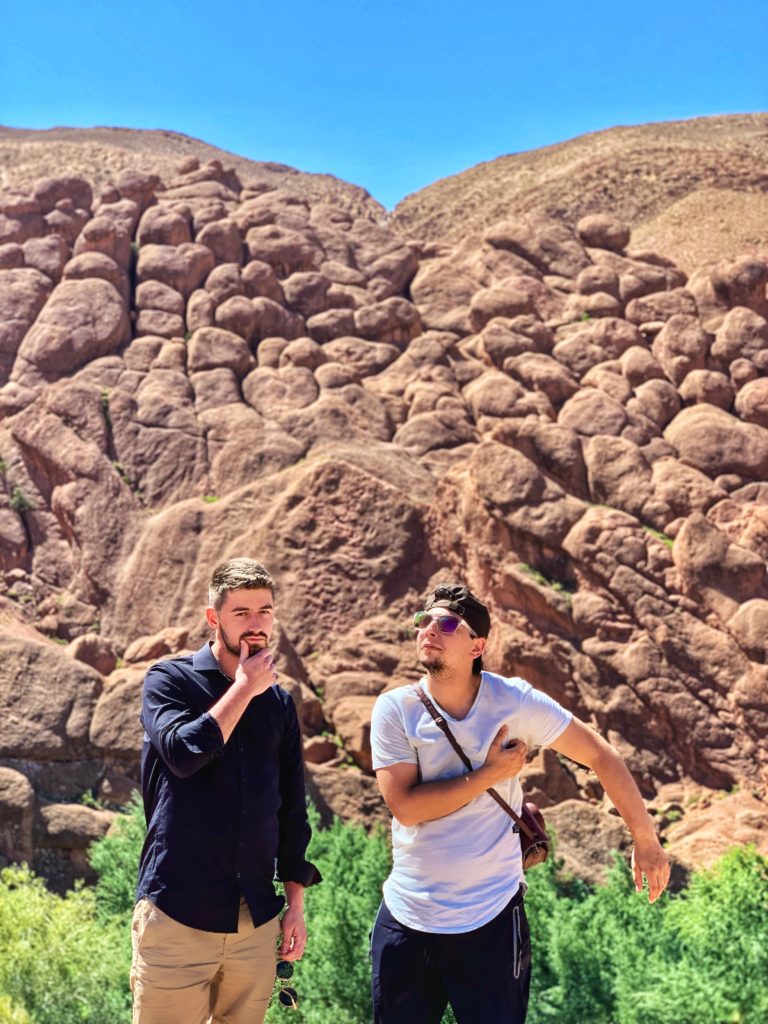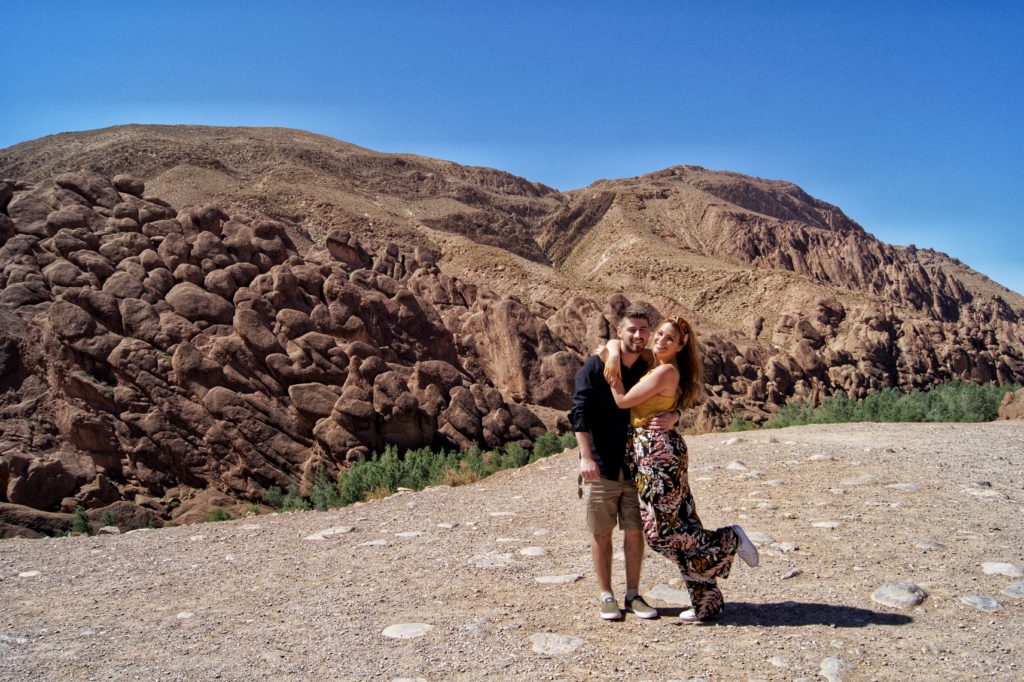 We continue on one of the most scenic drives you'll experience, constantly featured as one of the Top Roads in the World. Once you've reached the top, you'll find a parking lot on the left hand-side, next to a restaurant called 'Timzzillite Chez Mohamed'. Some of the best views of Tizi N'Tichka Pass are from inside here, so I encourage you to stop for a picture.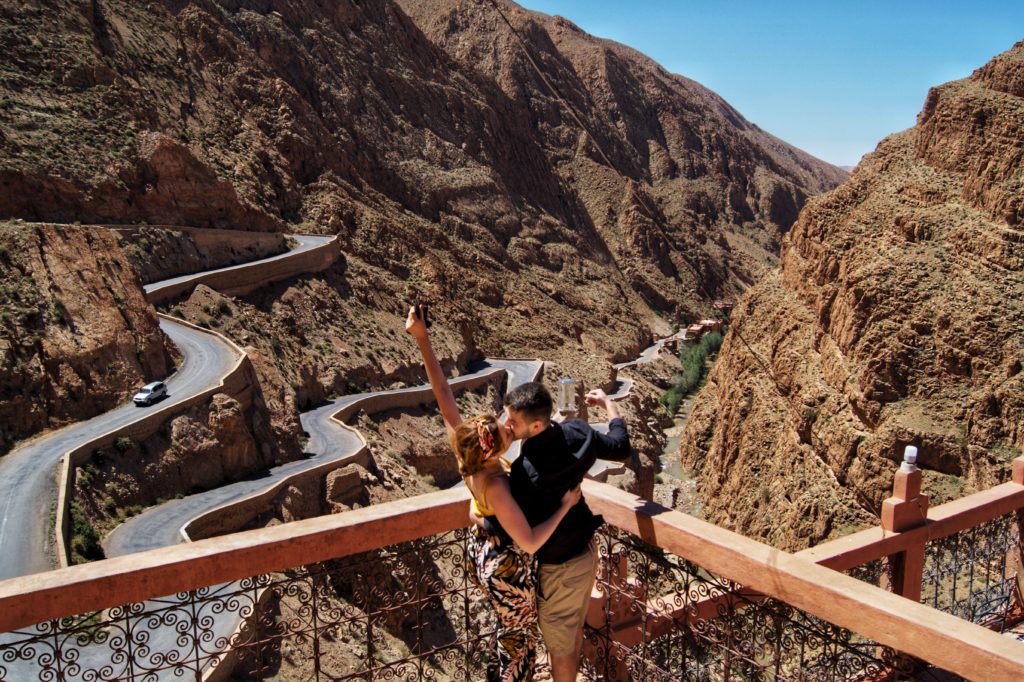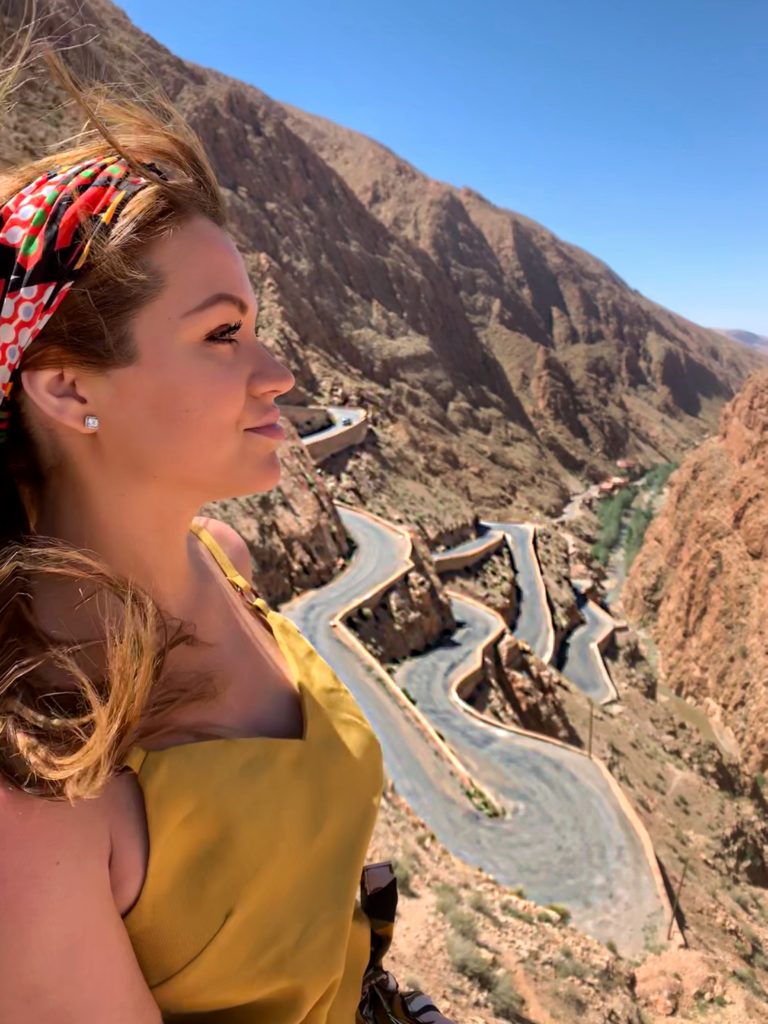 However, I'd probably say this route is not for the weak of heart or those prone to car sickness. Why? Let's just say you'll be driving 12 inches from the side of the mountain, there's a steep drop below you and there're no barriers. Oh, and this winding road is often regarded as one of the Top 10 Most Dangerous roads in the world.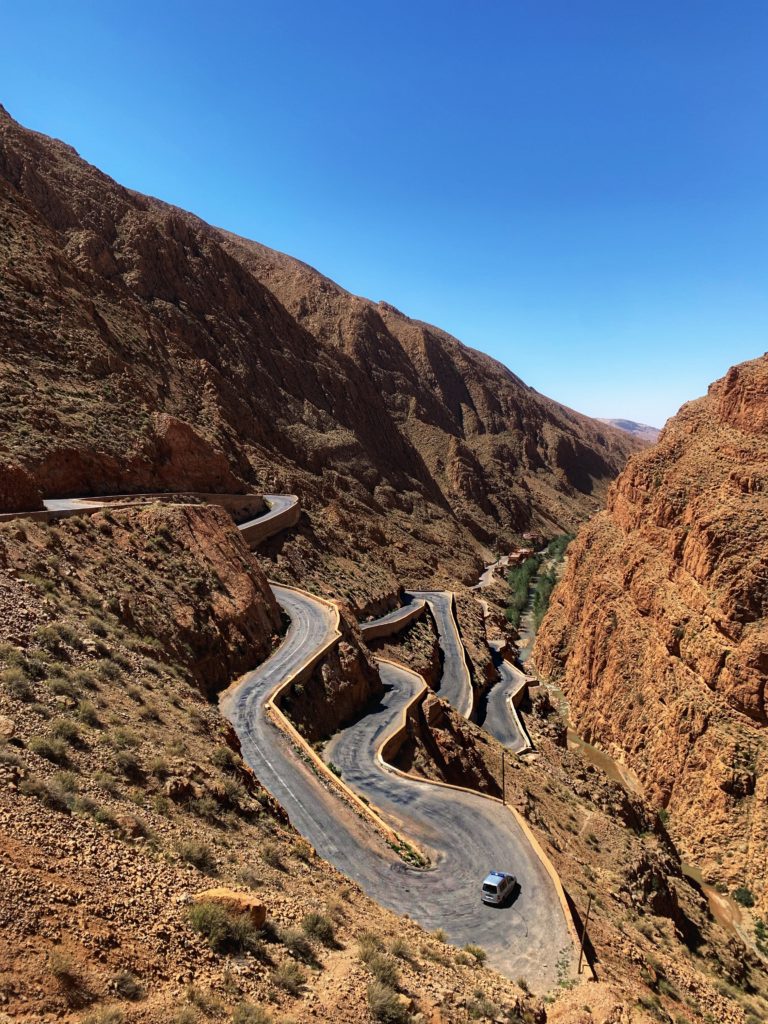 Todra Gorges
We now continue our drive towards Todra Gorges. Similar to Dadès Gorges, the area offers breath-taking views of its stunning rock formations. The area which now forms the Todra Gorges laid at the bottom of the sea millions of years ago. Eventually, the movement of the earth's crust caused the region to rise above the sea, forming the Atlas Mountains and surrounding landscape. Todra River established its course quite early in this upheaval, and the flowing water began to erode away the porous sedimentary rock of the mountains, creating this beautiful deep gorges.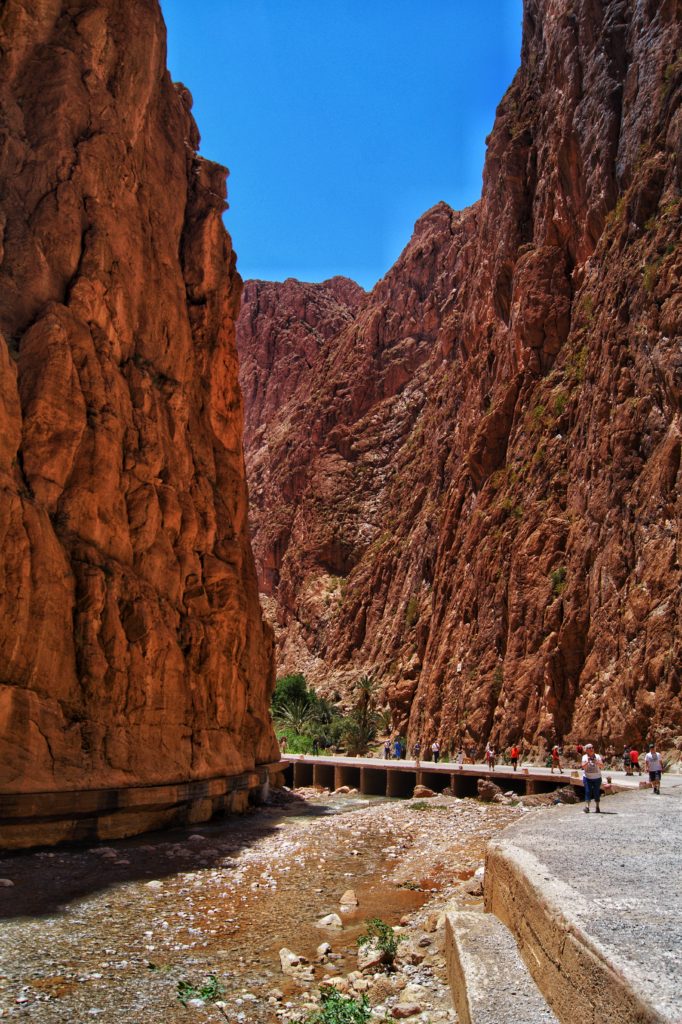 Women's Cooperative
Today's last stop will be a women's cooperative where you'll be learning how carpets are made. You'll learn all about the techniques and natural ingredients used, as well as the positive impact this has on the local community. They aren't too pushy with the sales, but you'll still get that awkward moment of silence when everyone avoids eye contact. In all honesty, we're all poor backpackers who actually live in rooms smaller than the carpets they sell. Also, we personally found questionable how much of the sales actually go towards women and the kind of support they receive from the cooperative's management.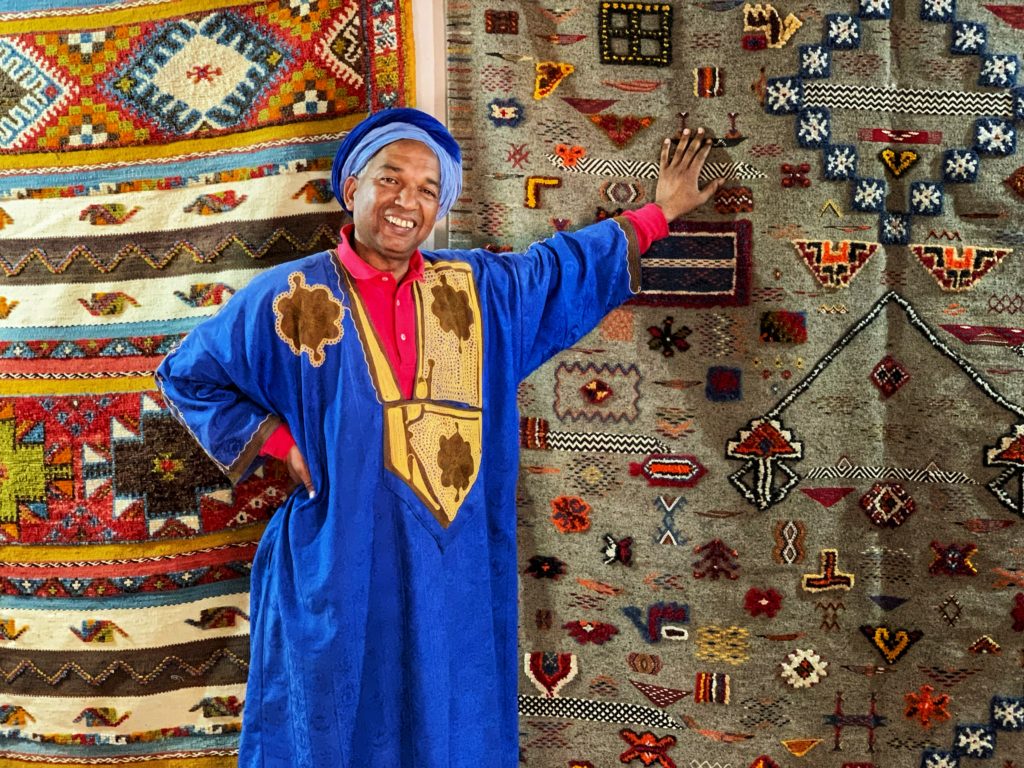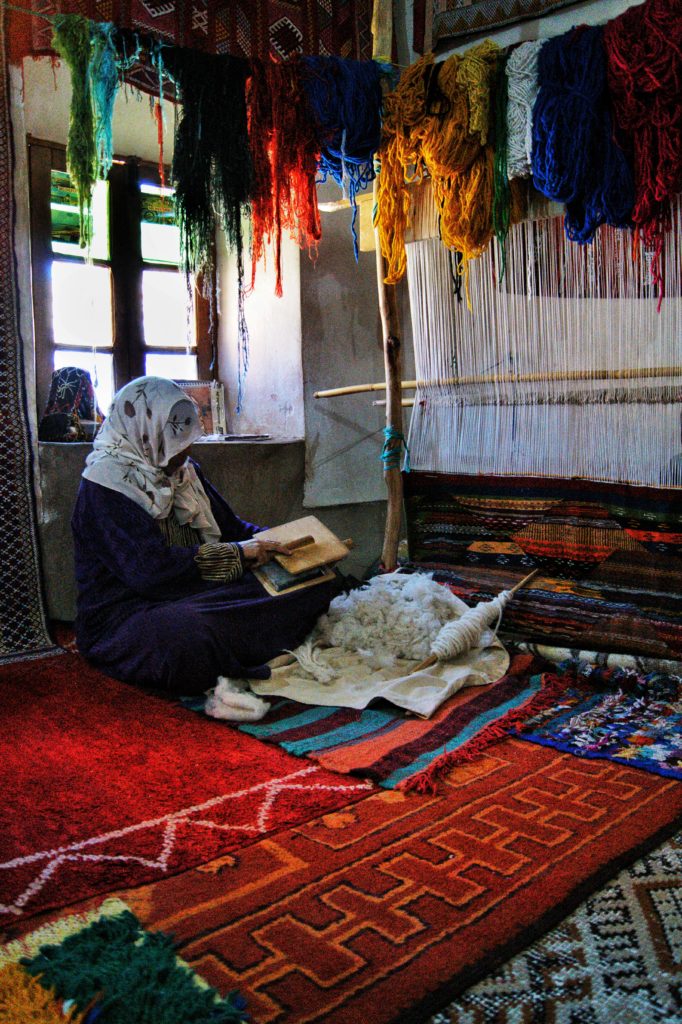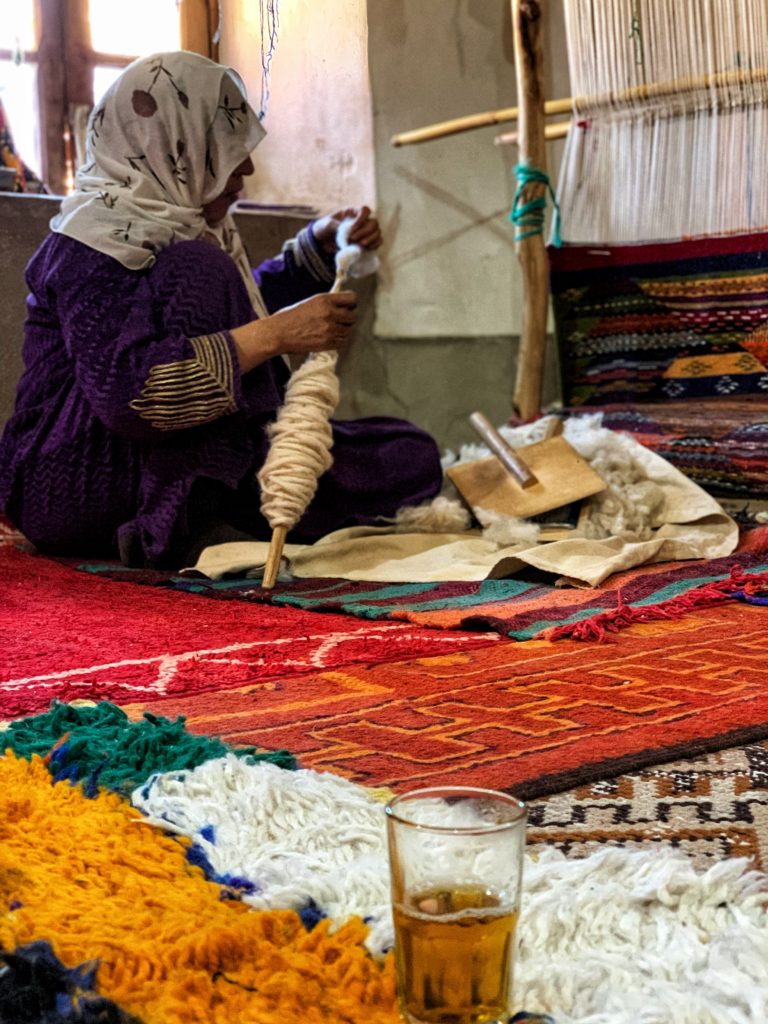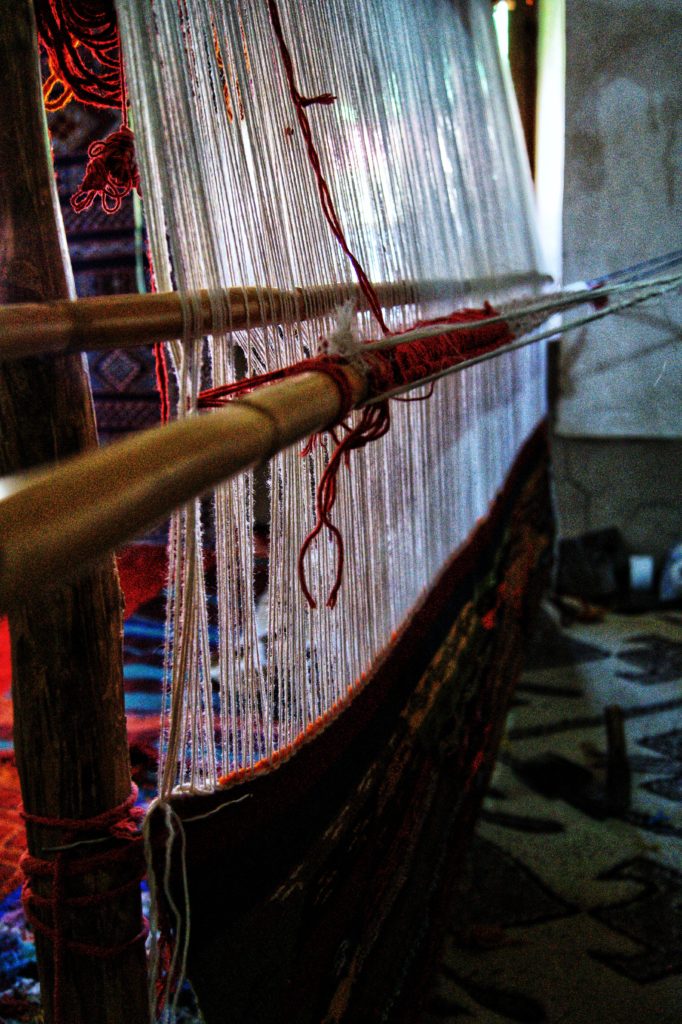 Finally, it's now time for the desert! Upon arrival in Merzouga, you'll have time to rest a bit in the lodge where you can put your luggage away. You'll meet your camel driver and head to the desert on top of your friendly camel. Oops, we're now getting ahead of ourselves, so we'll leave it here for now. Make sure you keep a close eye on our blog to find out what's next. See you soon with more details from Merzouga.