When you say Morocco, you say spices, mosques, Sahara desert, cats, dates, a world so lively and colourful that it's hard to explain unless experienced. If you're still looking for reasons to visit Morocco, we have plenty for you. The North African country offers a fabulous mix of Middle Eastern magic, Berber tradition and European flair.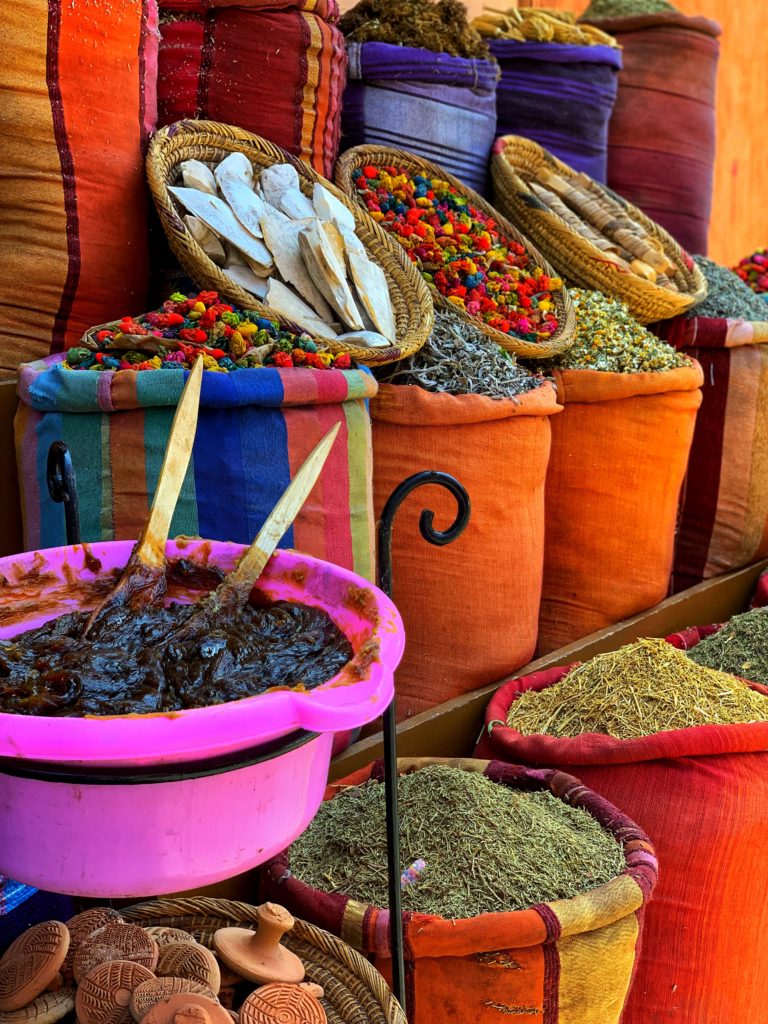 However, before going into details about our suggested itinerary and reasons to visit Morocco, we think it'd be worth starting with a general guide on things you should know beforehand. This should offer answers to the most common questions, but if there is anything else you have in mind, let us know. Yalla!
How Many Days To Spend In Morocco?
With a surface 3 times bigger then the UK's, there's plenty to cover in Morocco. The answer to this question really depends on your travelling style and your own priorities. Personally, even by having an active style, we feel like the 10 days we allocated were definitely not enough. We could easily return for another 10 days to cover the areas we missed. However, regardless of what itinerary you'll be choosing or how long you'll be there for, one thing is for sure- you should not limit yourself to Marrakesh. Although it is one of the most popular destinations, it doesn't mean you'll find the best of Morocco in this one city. There's so much more to discover of this diverse nation beyond the Red City, so don't get suck there.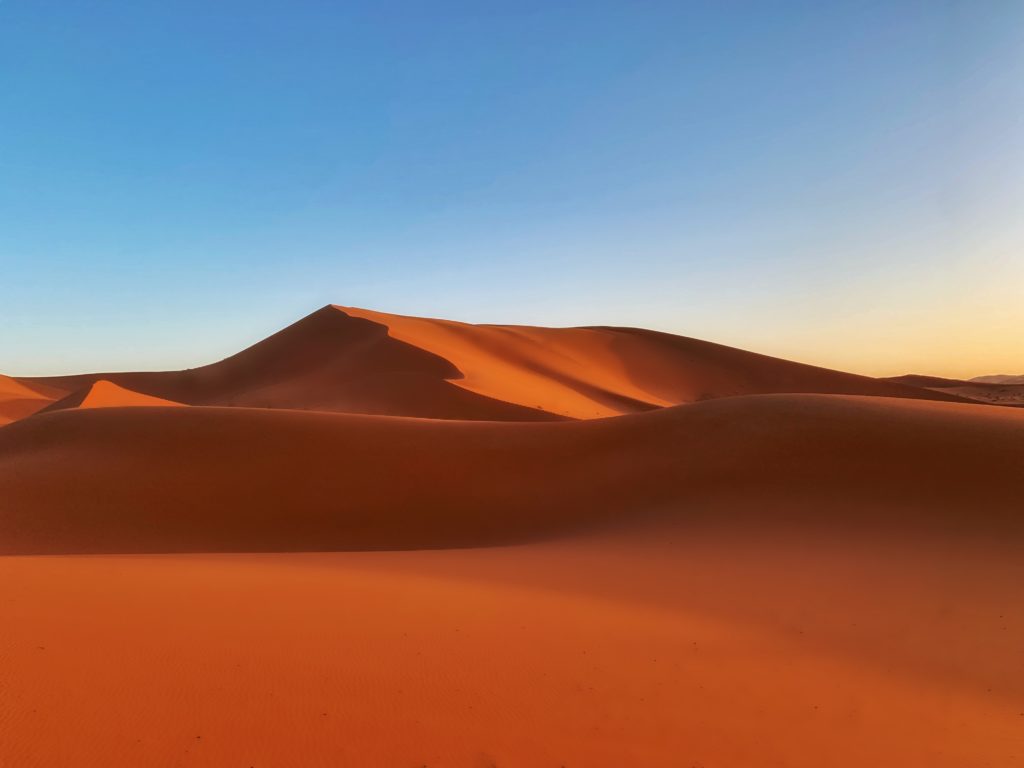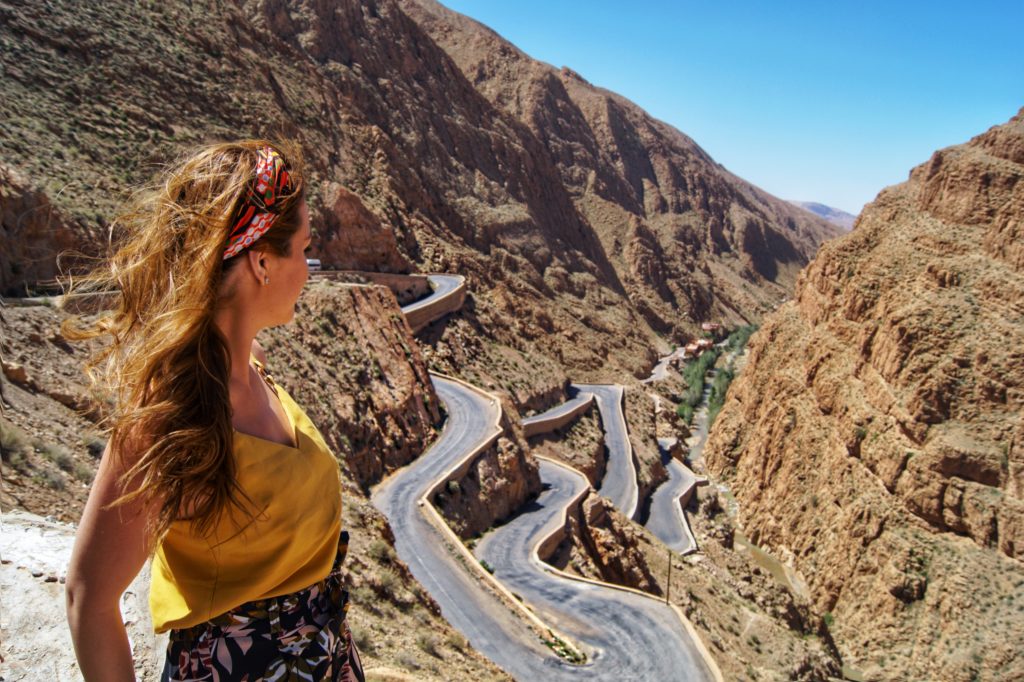 How Expensive Is Morocco?
Similar to the previous point, budgeting for any country depends on your travelling style, flexibility, and how much you're willing to spend on things like flights, accommodation or shopping. Morocco gives you room to make it as expensive or affordable as you want. You can choose to stay in a traditional riad or in a world-renewed hotel such as La Mamounia.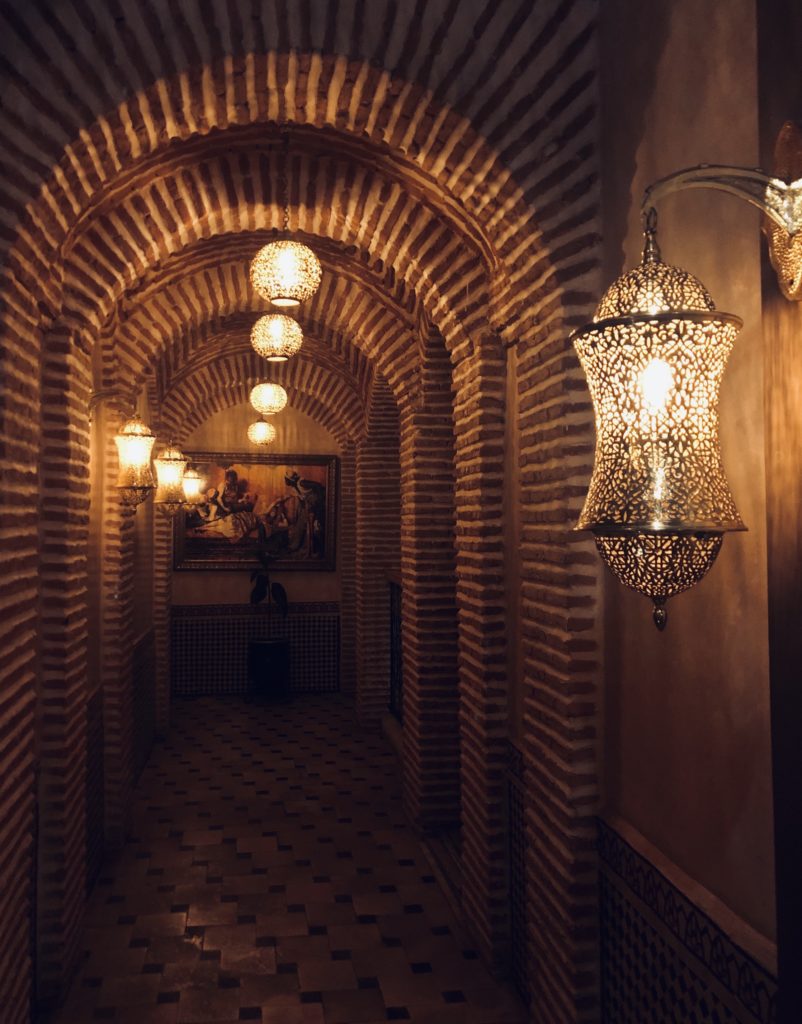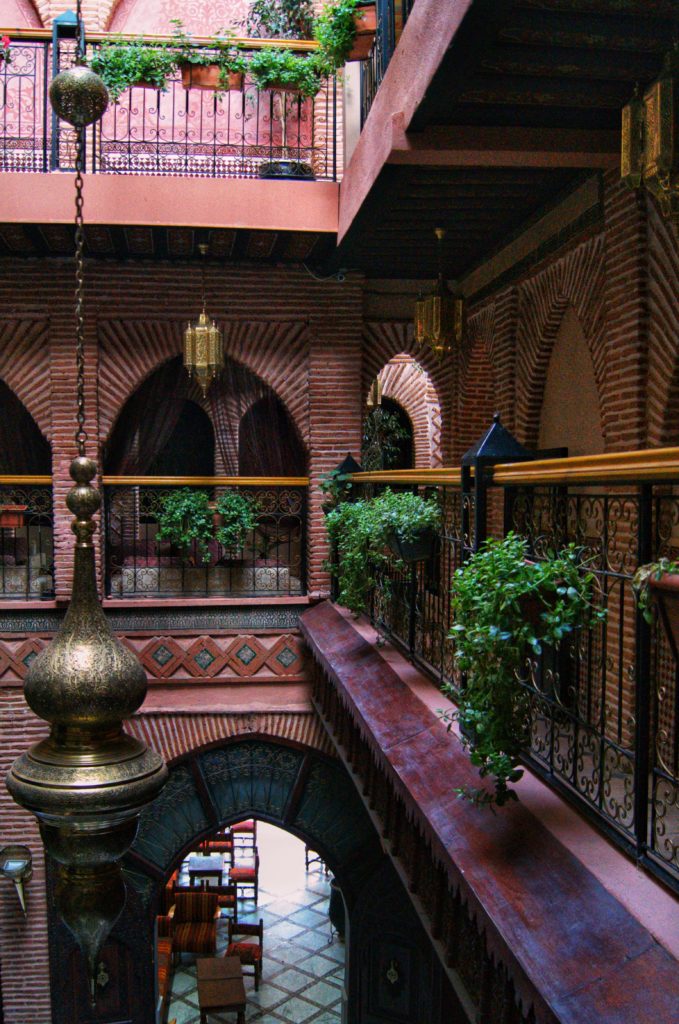 In terms of your flights, you can easily find direct connections from the UK at a reasonable price. A great way to save money and maximise your travelling time is by avoiding to fly to Marrakesh. Instead, this can serve as your connection point, as you will see in our suggested itinerary. For us, the most convenient option was Ryanair, where we found a return ticket for just £38 each! Another way to save some money is by buying a local SIM once you get to Morocco. It'll be cheaper than using Roaming and can be helpful if you want to use services such as Google Translate or Google Maps.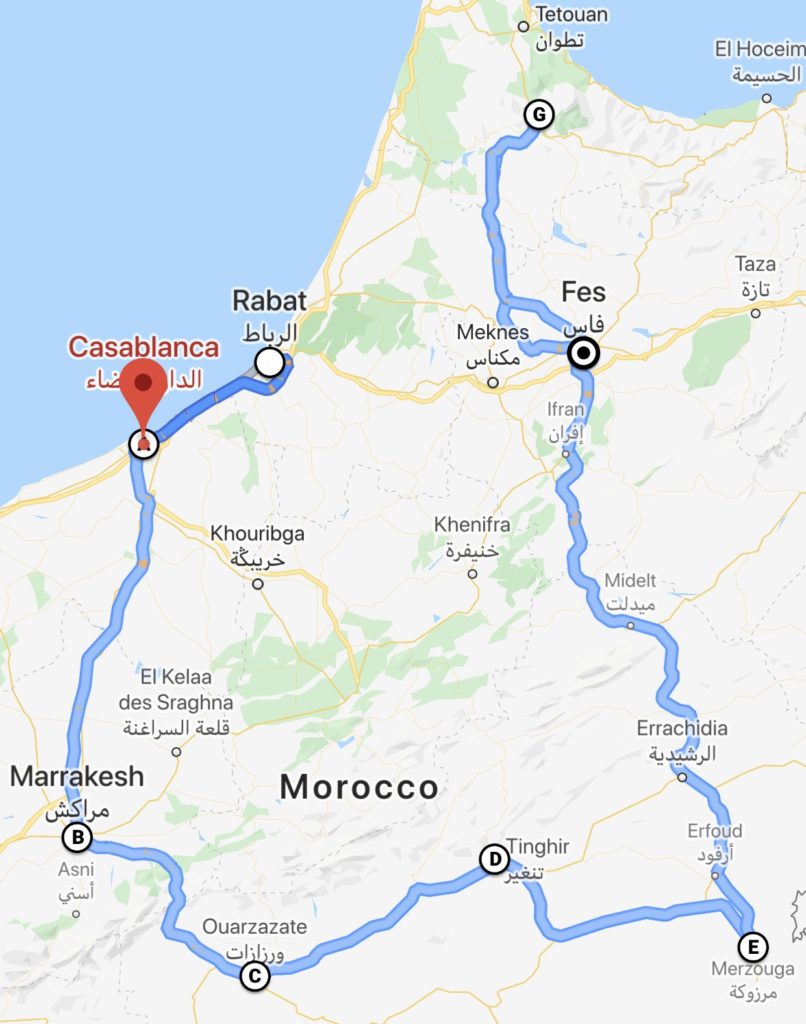 When it comes to basic daily needs like food, taxis and entrance fees, we spent on average £40/day each. Again, this excludes flights, accommodation, our Sahara tour and main connections. Similar to our trip in Peru, we contacted a local agency to provide us with a guided mini-van and half-board accommodation. The whole experience cost us £500 and if you have a similar budget, I'd highly recommend Marrakesh Desert Tours. We tend to choose local companies as they have a great local knowledge, offer the best prices and it's a way to encourage the local economy. However, you definitely have to be extra vigilant before making any payments, so do a thorough research beforehand.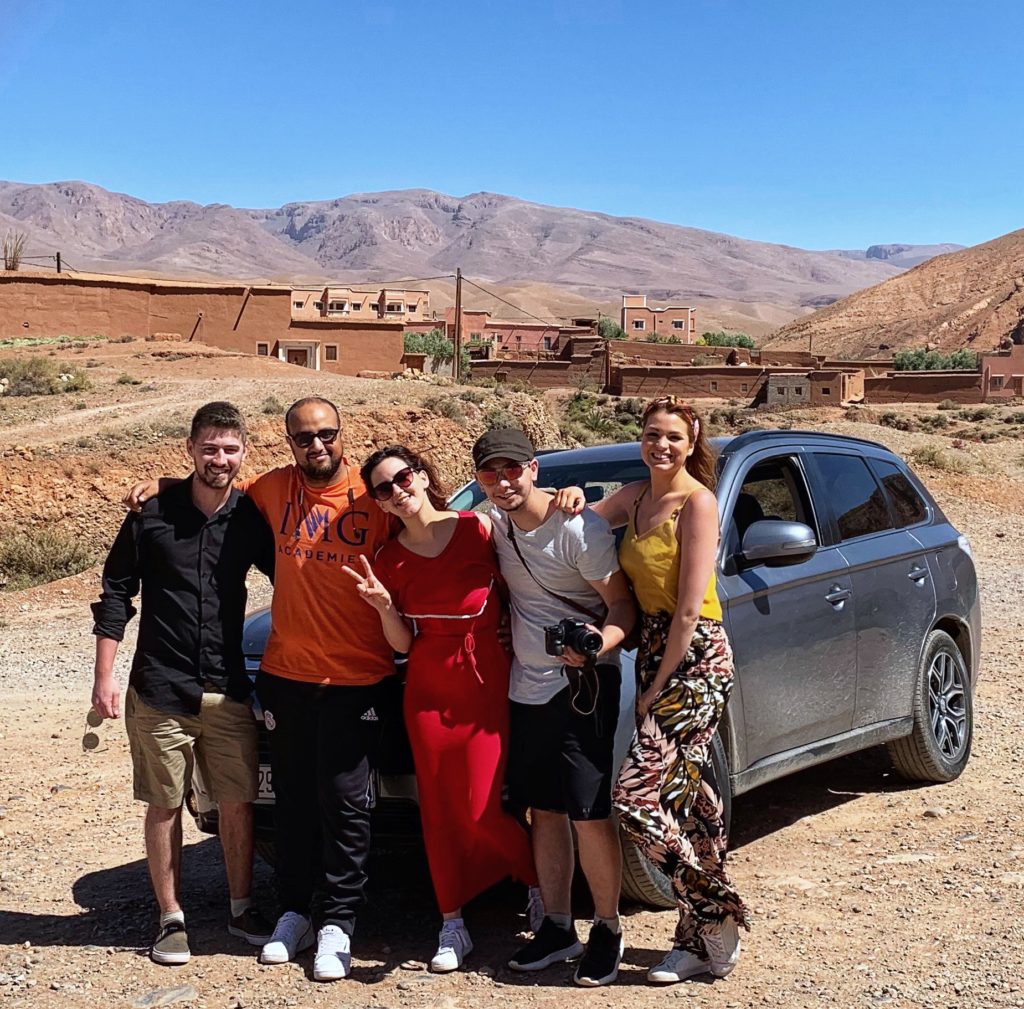 What Currency Should I Use?
In terms of the currency, they use the Moroccan Dirham and you'll find that most establishments in Morocco are cash only. Therefore, it's a good idea to exchange some money before getting here since the exchange rate in the airport is not great. Also, it means that you don't have to waste precious time in your destination searching for ATMs or exchange shops. Keep in mind that your foreign exchange shop may not have Dirhams in stock, so you may want to order it a few days before your departure.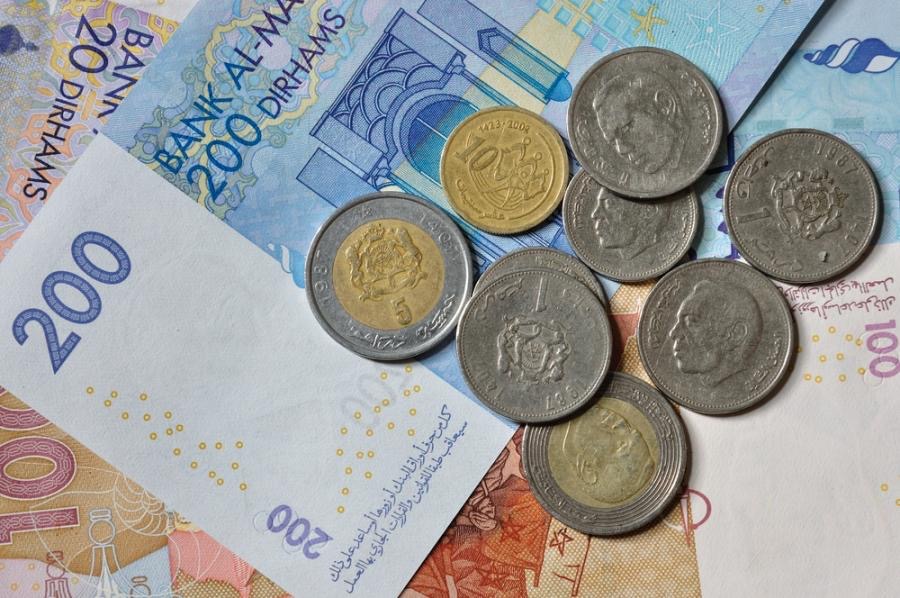 What About Visas, Vaccines and Converters?
Most travellers who want to visit Morocco can do so without applying for a visa if your trip will not exceed 90 days. So if you are a citizen of the U.S.A., Canada, Australia, UK or other countries in the EU, you do not need a visa to enter. However, you should have a valid passport and several countries require six months of validity past the date of exit from Morocco. Also, to be safe, make sure that you have one full blank page in your passport before entering the country. You don't need any vaccinations for entry into Morocco. However, there is a selection of vaccines that you should consider before visiting the country: Hepatitis A and B, Tetanus, Typhoid, Rabies and Tuberculosis. Regardless of the injections that you have, it's still a good idea to get a travel insurance in case of an emergency.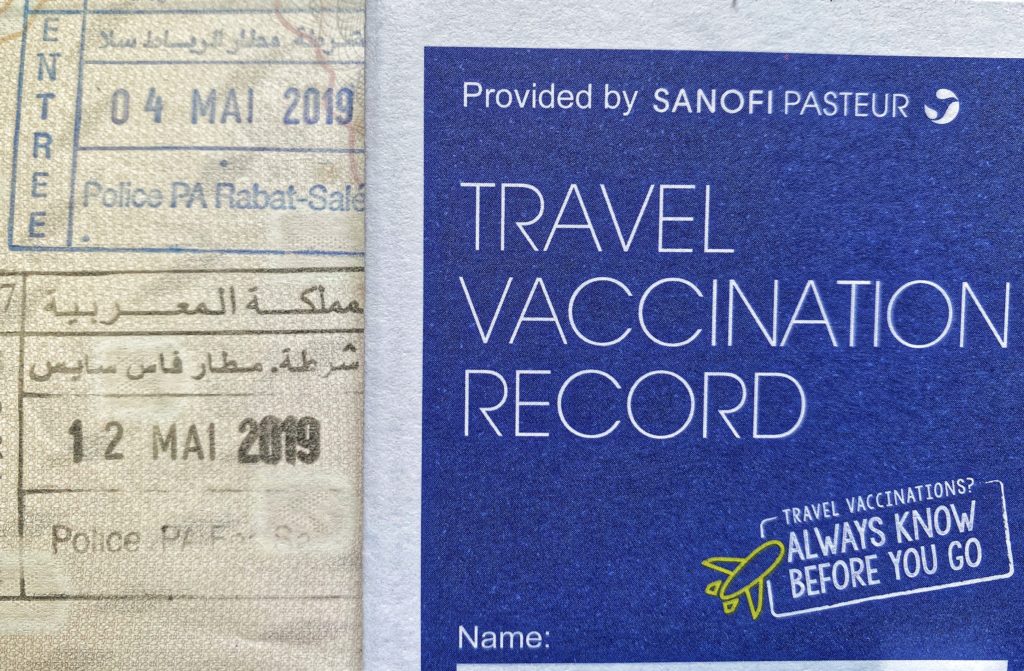 In terms of your converters, you don't want to get stuck in Morocco without a way to charge all your electronics. So it's good to know that Morocco uses the following: Voltage: 220 V, Frequency: 50 Hz, Power sockets: type C / E. In other words, if you have something that works in Europe, then it will work here too.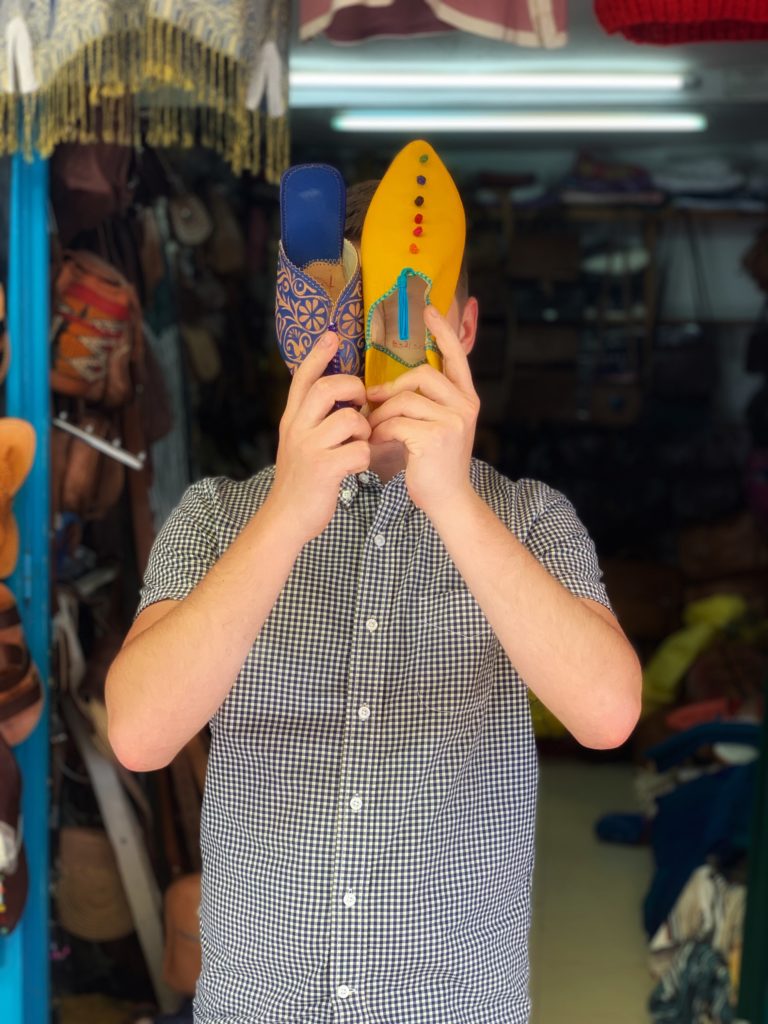 When Is The Best Time To Visit Morocco?
The best time to visit is during spring (mid-March to May) or autumn (September to October). This way, you avoid the extremely cold temperatures in the mountains in winter and scorching hot days in the desert in summer.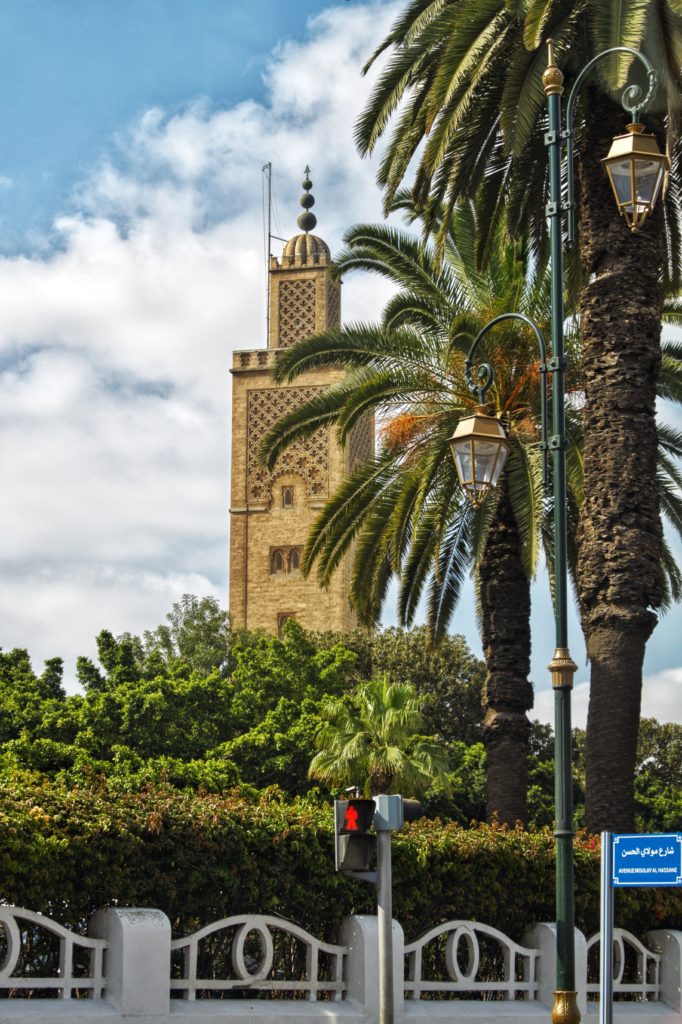 What is Ramadan?
For those who don't know, Ramadan is a month-long Islamic holiday, celebrated at different dates because the Islamic calendar follows a lunar pattern. During this month, Muslims abstain from food, drinks, smoking and even sexual intimacy from dawn to sunset. Within Muslim countries, the spiritual change in the air is palpable, as is the change to the rhythm of the day. However, so you can plan your activities accordingly, it's good to have some understanding of the new dynamic during Ramadan. In a nutshell, days become nights and nights become days, adjusting to the time and eating schedule.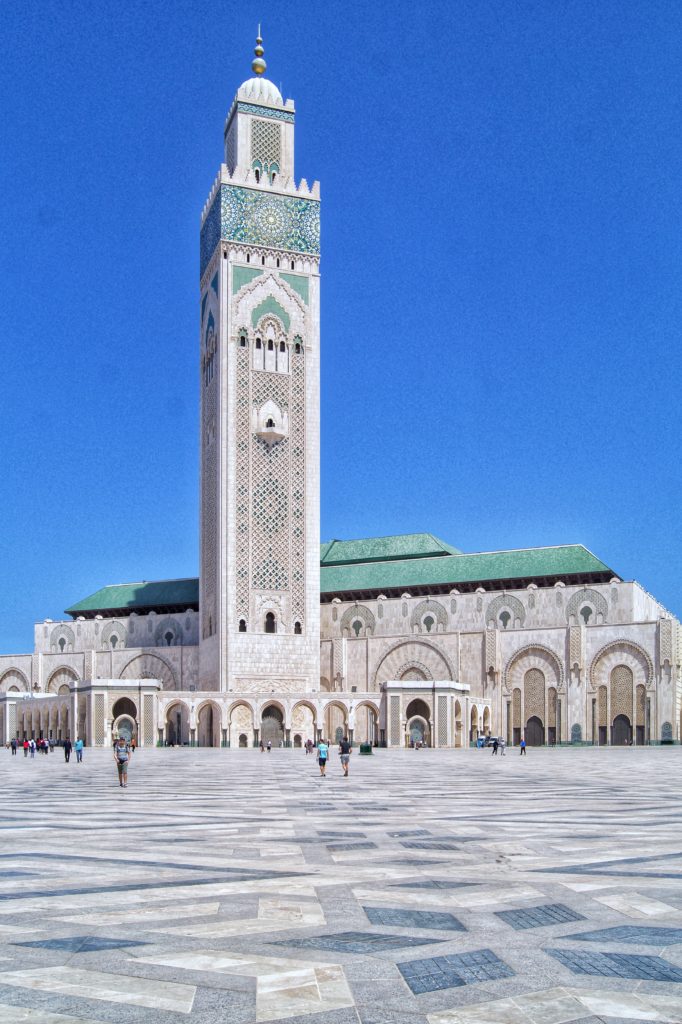 The day begins early for Moroccans, who serve a meal right before sunrise. After that, they're not allowed to eat again until sunset. When it's time to break the fast, you'll hear the evening call to prayer announced through loudspeakers. I can guarantee this will give you goosebumps. Gathered with their family and dear ones, Muslims enjoy iftar (the breaking of the fast). Ideally, you would also want to experience a traditional Moroccan iftar with a local. Not only that you can taste the delicious spiced harira soup, but it's a unique bond that you create with your host.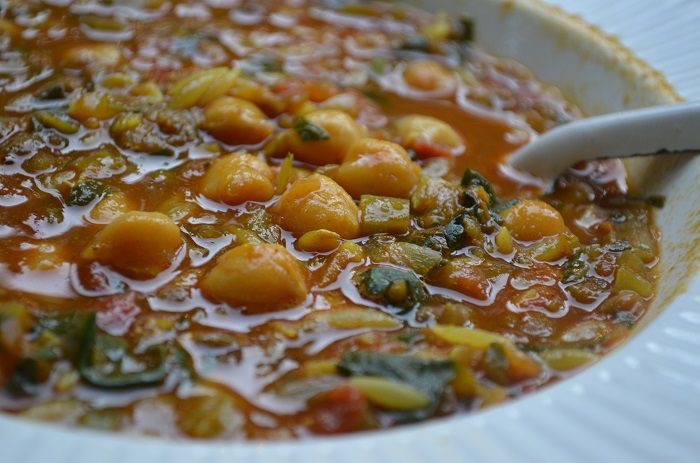 Soon after iftar, you will witness rows upon rows of people praying at mosques for the evening prayer. Once dinner is served, restaurants, cafes, and local vendors in the medina begin to open again. Business booms as everyone takes a stroll through the medina and the streets are more vibrant than ever before. Everyone stays up late, so don't expect to find anything open before 10 a.m. the following day. This is because people will sleep in much later than usual.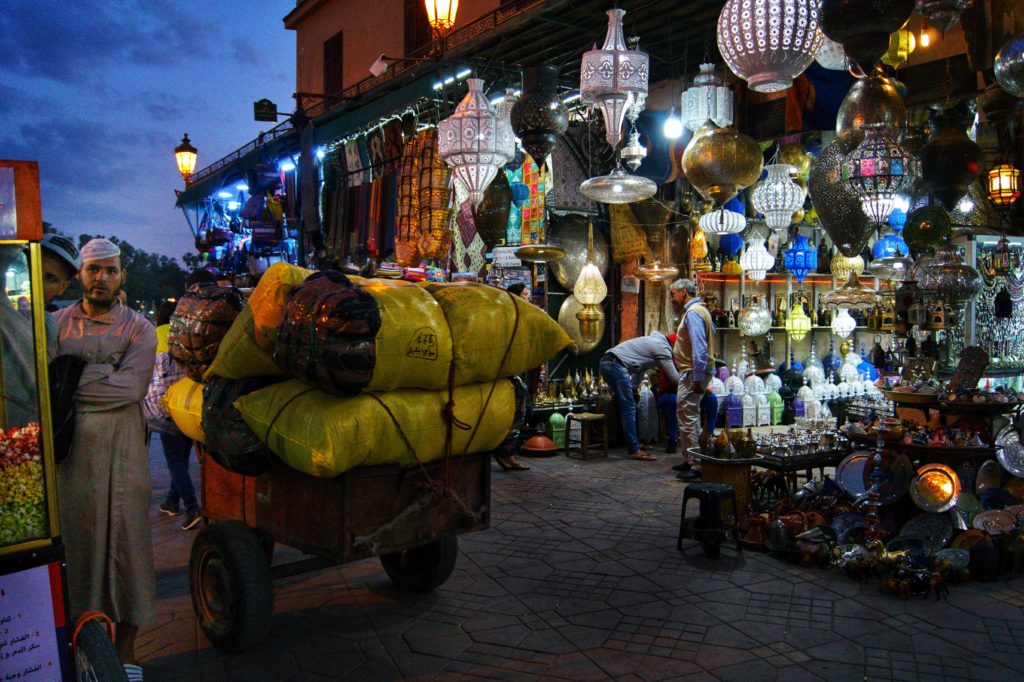 Should I Visit Morocco During Ramadan?
To avoid disappointment, keep in mind that some shops and restaurants are not open during the day and the majority of businesses will have reduced opening hours. Similarly, sites, museums, and other tourist attractions might adjust their hours and will most likely close early. If you are not travelling during Ramadan, it's still worth knowing that Fridays are considered a holy day. Many shops are closed, so don't plan your shopping on Fridays. All in all, as long as you plan your day accordingly, this will not be an inconvenience. Another aspect that we had really enjoyed is that most places were a lot less crowded during this time.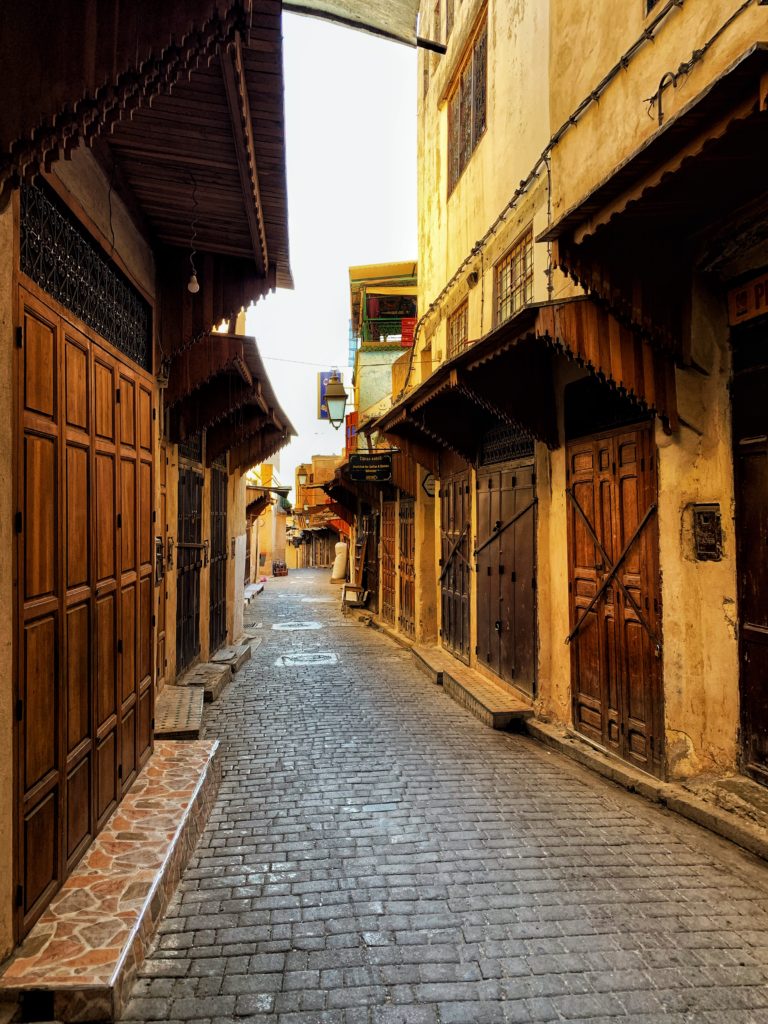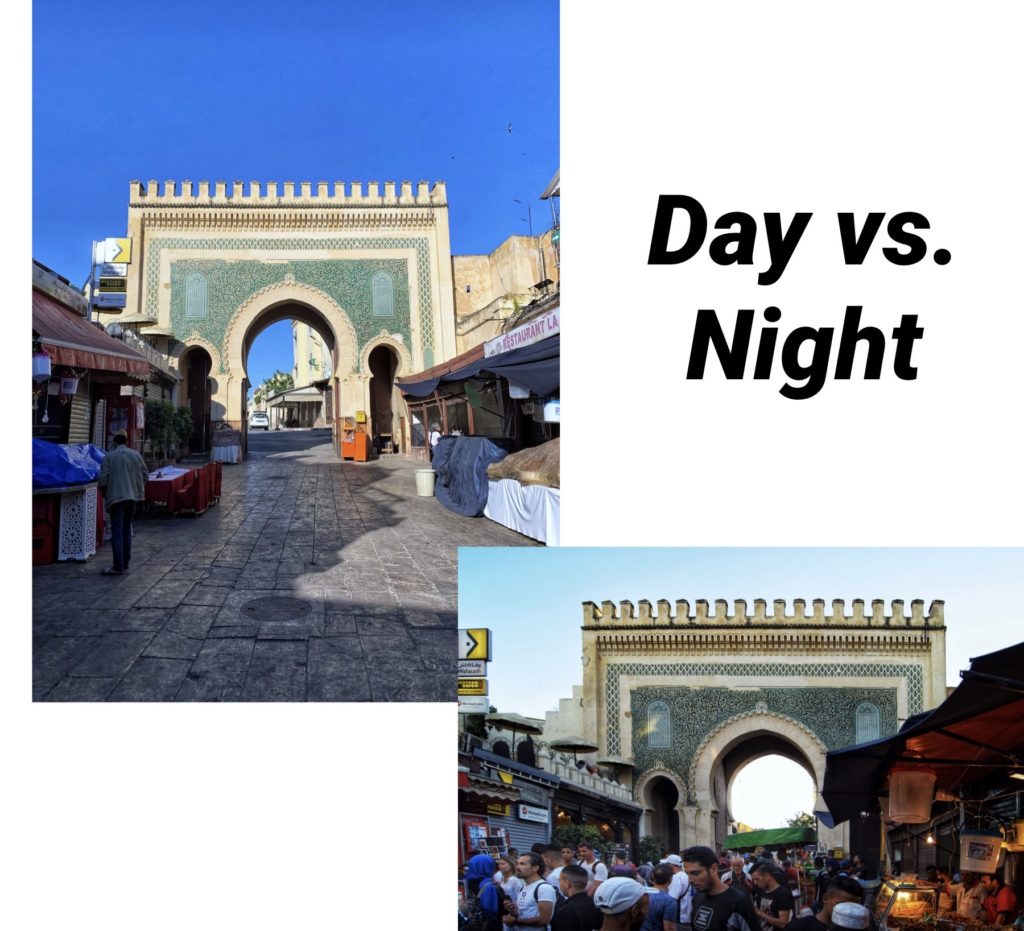 As a tourist, you don't have to be fasting, but it's common courtesy to avoid eating in public. Occasionally, you may find challenging to find a restaurant that would be open during lunchtime. Don't hesitate to ask your guide or hotel staff for recommendations- they will know best what's still available. If your tour operator provides daytime meals as part of your experience, they'll still be served as usual. The last thing to keep in mind is that when interacting with locals some crankiness can be expected. Be understanding because I'm sure you'd be just like that if you were to abstain from food, drinks etc.
Experiencing Ramadan in an Islamic country is a lifetime experience that everyone should get to have. Planned accordingly, not only that it will not affect your plans, but you will experience distinctive aspects of the culture that are only visible once a year. Overall, being in Morocco during Ramadan is truly an eye-opening cultural experience, you have nothing to worry about and we'd highly recommend it.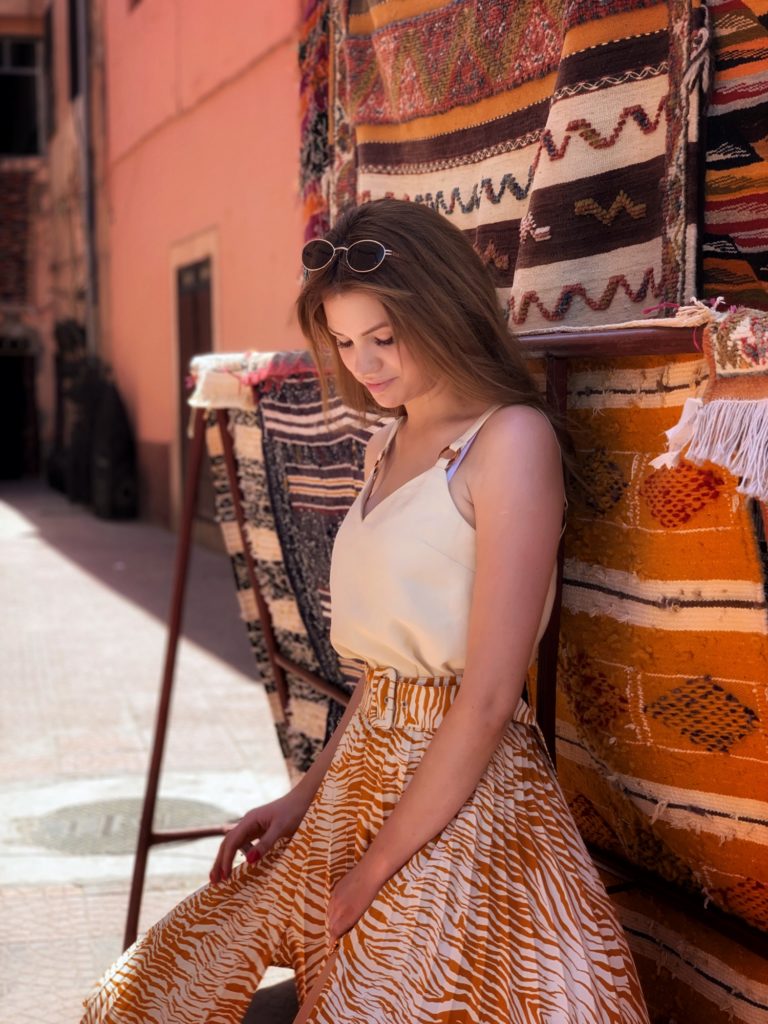 How Should I Dress In Morocco?
Morocco is a Muslim country, so males can generally wear whatever they want, but females are advised to dress a bit more conservatively. Although there are areas where you see tourists not following this, we chose to cover up as much as possible to avoid unwanted attention and to show respect for their culture. This is especially important when visiting mosques, where you need to cover down to your wrists and ankles. As a female, you may want to wear light-weight pants, longer jumpsuits or dresses. Another useful tip for those travelling light would be to keep a shawl/ scarf somewhere handy.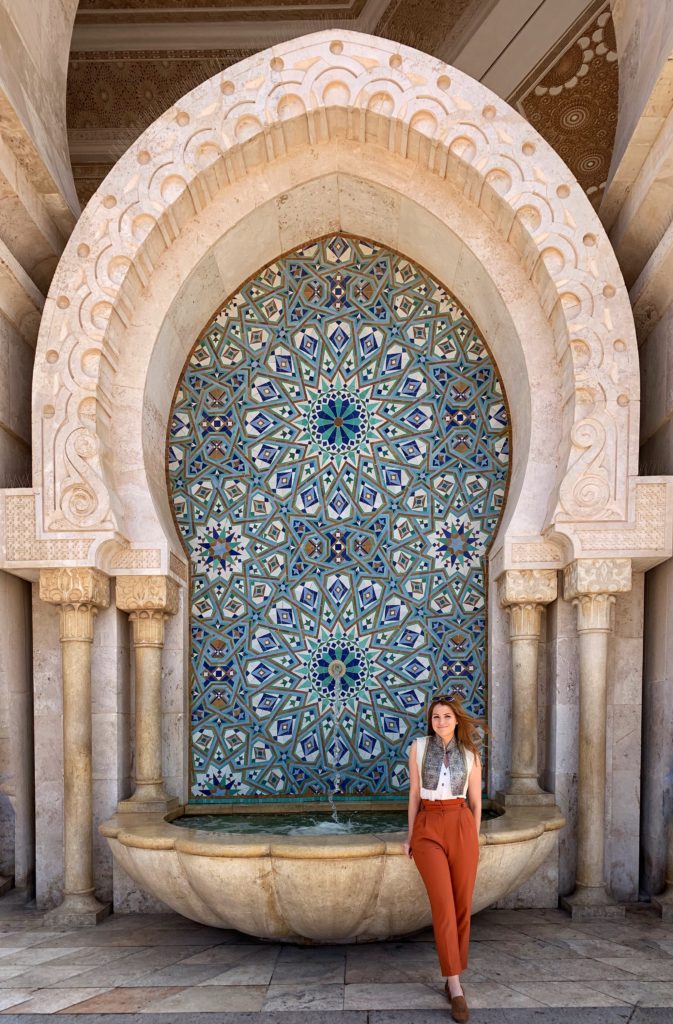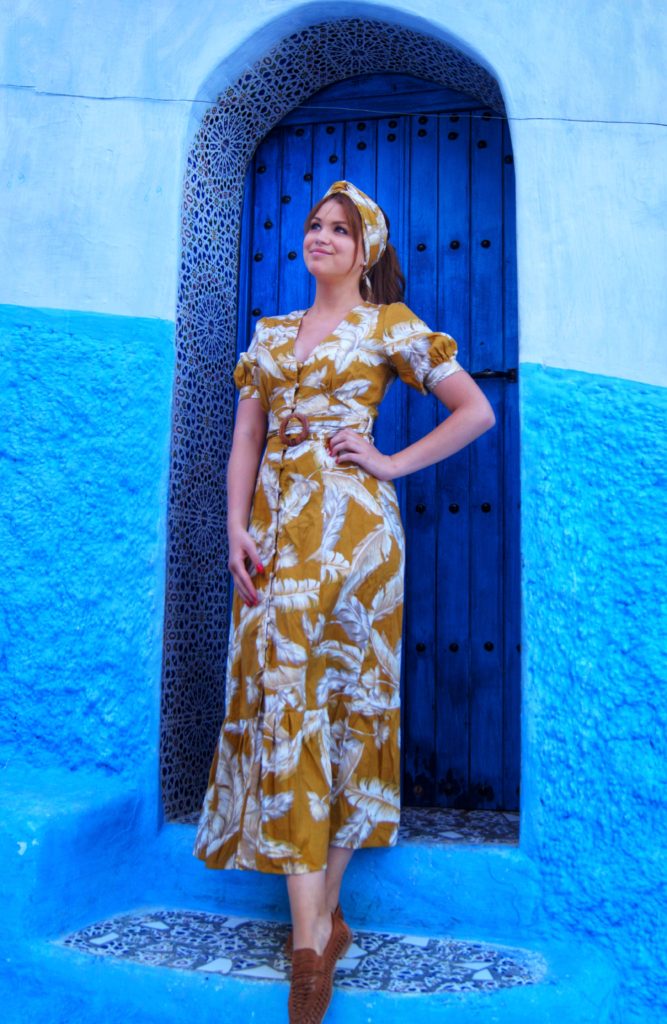 What It's Like To Travel In Morocco As A Solo Female Traveller?
Before travelling here, we read so many mixed stories. Some women had horrible experiences and didn't want to leave their hotels, whilst others had no problems whatsoever. It's hard to give a definitive answer here since I travelled with Andrei and we were also accompanied by another couple. All I can say is that I didn't encounter any harassment whilst being there. 90% of the time, I felt totally comfortable.
The only nuisance was their very pushy and almost aggressive selling techniques (or at least this is how I perceived them). But again, you have to understand that this is a part of Moroccan culture. Thus, you may want to learn to haggle or master the following phrase: "La, shukran" ("No, thank you" in Arabic). Quite oddly though, sellers were mainly approaching males, which again, as a female, gave me a sense of relief. However, catcalling is unfortunately very common in Morocco. Whilst I've been able to just ignore it, some may find it extremely offending and upsetting.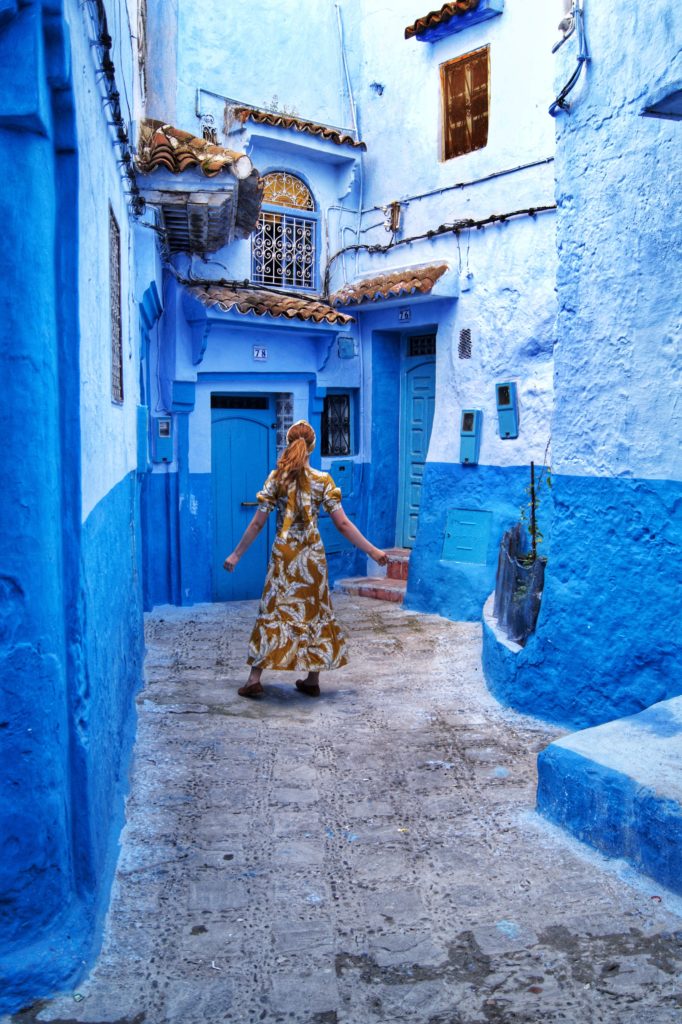 Are There Any Photography Restrictions?
Morocco is a beautiful and extremely photogenic country, so there is no wonder you will want to capture as much as you can of its vividness and distinctive culture. Just like anywhere else though, you should always ask for permission before taking any pictures of locals. Some may be shy, others may refuse due to religious reasons (aniconism in Islam), and a vast majority will accept a few dirhams in exchange.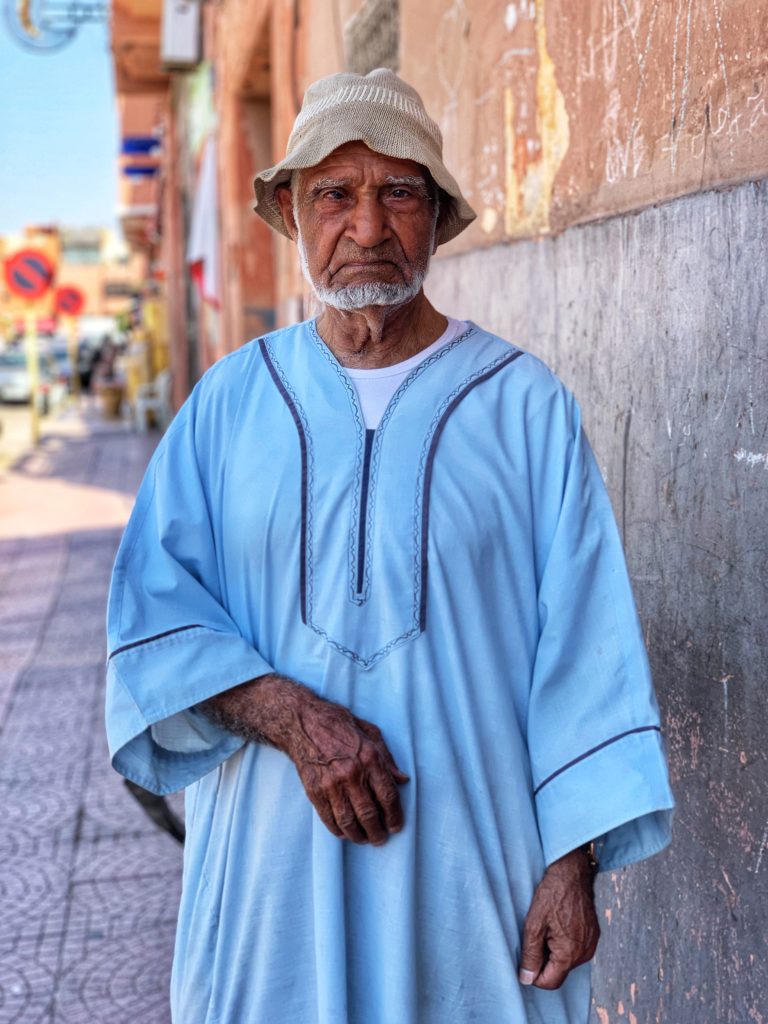 When walking through the markets, be careful when taking photos of people and shops. Unless you are purchasing something, they may get angry and demand a payment. When we took photos of the snake charmers, we have been hassled to pay £40 each! Although we tried to argue at first, before even realising, we were surrounded by another 5-6 vendors demanding the money. Eventually, we had to pay and move on, but it was a ridiculous amount. This was the only instance when we felt constrained in Morocco, but it shows why it's good to establish a price beforehand.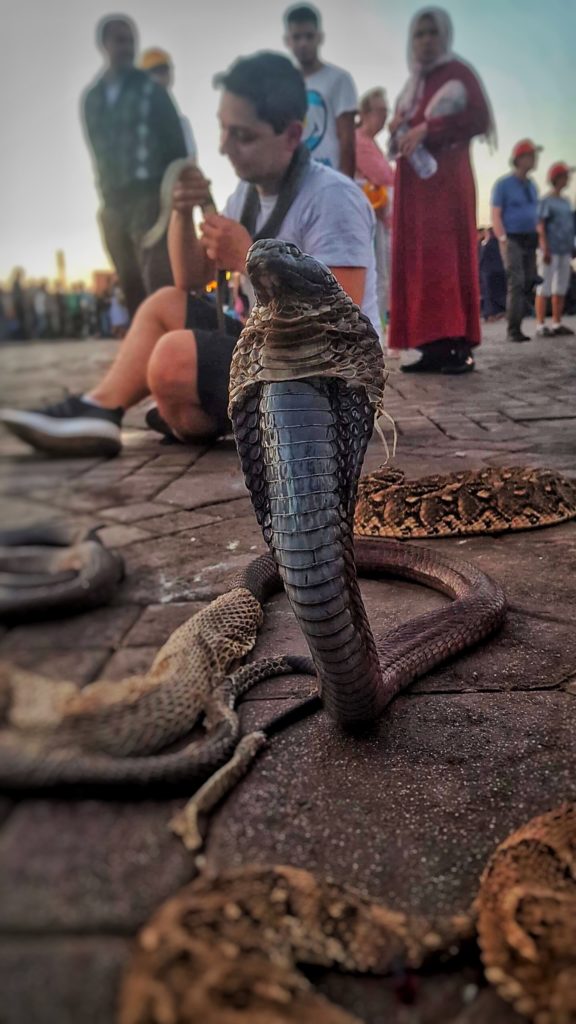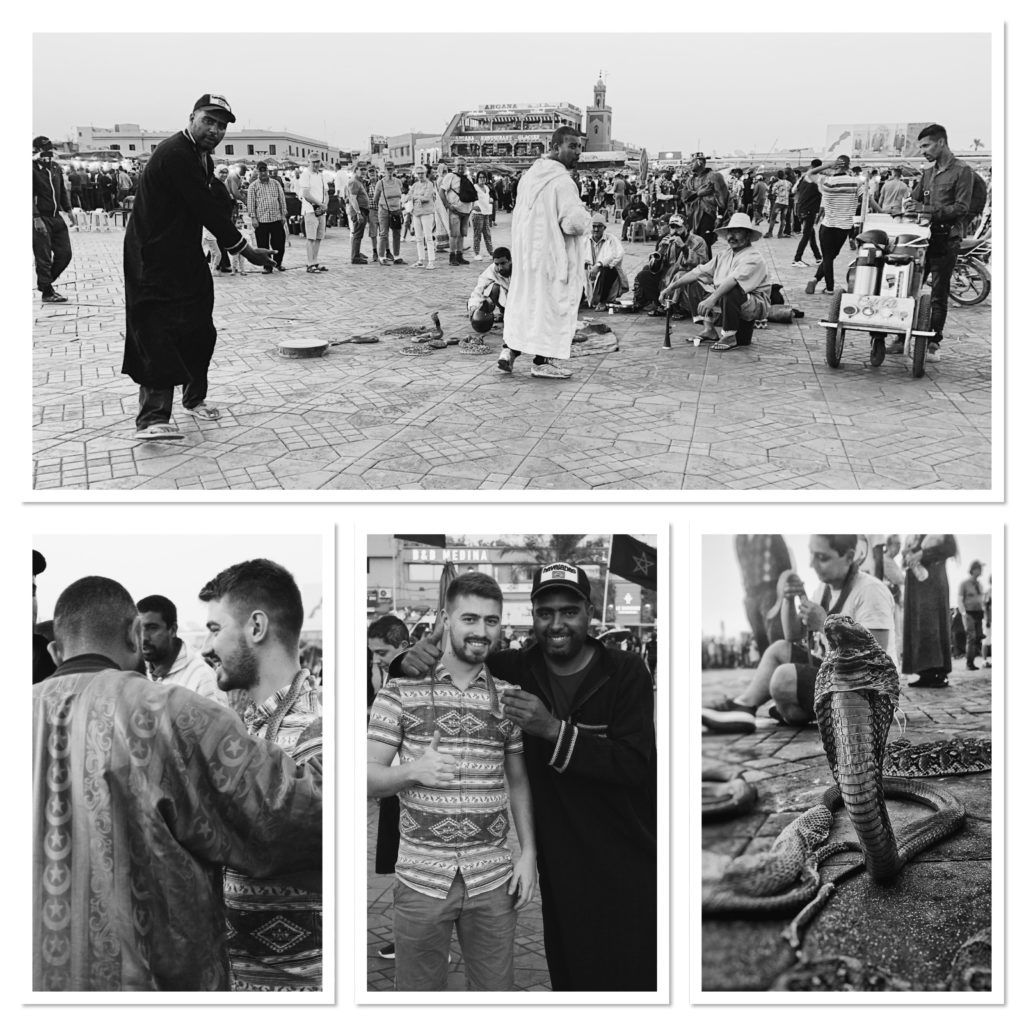 Be mindful that since March 2015, the government has prohibited the import of drones for security reasons. Companies can use drones in Morocco only with a special permit and the private use is completely prohibited. Anyone possessing a drone can have it confiscated and receive a fine of approx. £100. In 2016, a number of British nationals were fined and had their passports confiscated for flying drones without permission.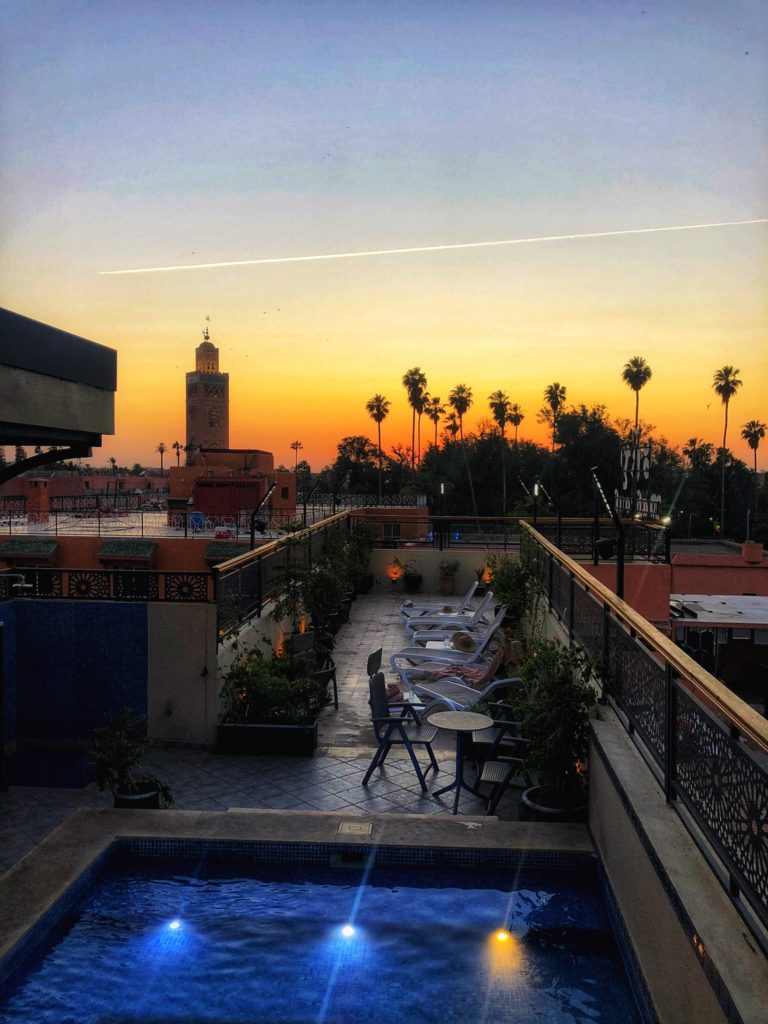 Do They Speak English?
Whilst sellers and travel guides do speak English, locals are more comfortable with Arabic and French. Communication can be challenging in remote areas. However, you will generally be able to get by with English in the main tourist hubs, even if that will be at a basic level. Actually, some multilingual Moroccans will put you at shame, being able to switch languages mid-sentence, reflecting the cultures that have crisscrossed the country. Quite impressively, one of our guides was able to fluently speak 6 languages!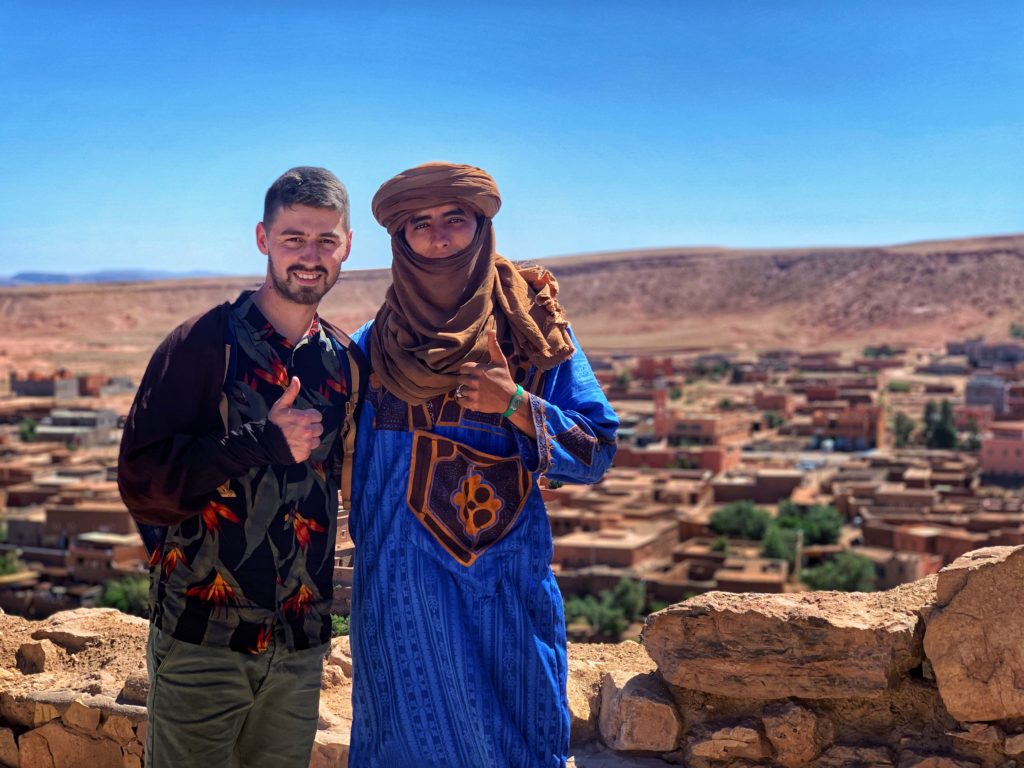 Vegan In Morocco?
Although neither Andrei nor I are vegans, one of our friends is. Seeing her struggles, we think it might be worth touching this subject too. To start with, it's important to understand that meat plays an important part in the Moroccan culture, being a sign of wealth. They consider that by serving you meat, they show their hospitality and respect. Therefore, some Moroccans might not understand the concept of veganism. It doesn't mean you won't have any meal options, but don't be surprised if no dishes will labelled as such. There is both a cultural and language barrier, so it might be worth knowing some basic phrases in Arabic. A good start can be: bedoon bayd (without eggs), bedoon haleeb (without milk) and bedoon lahm (without meat).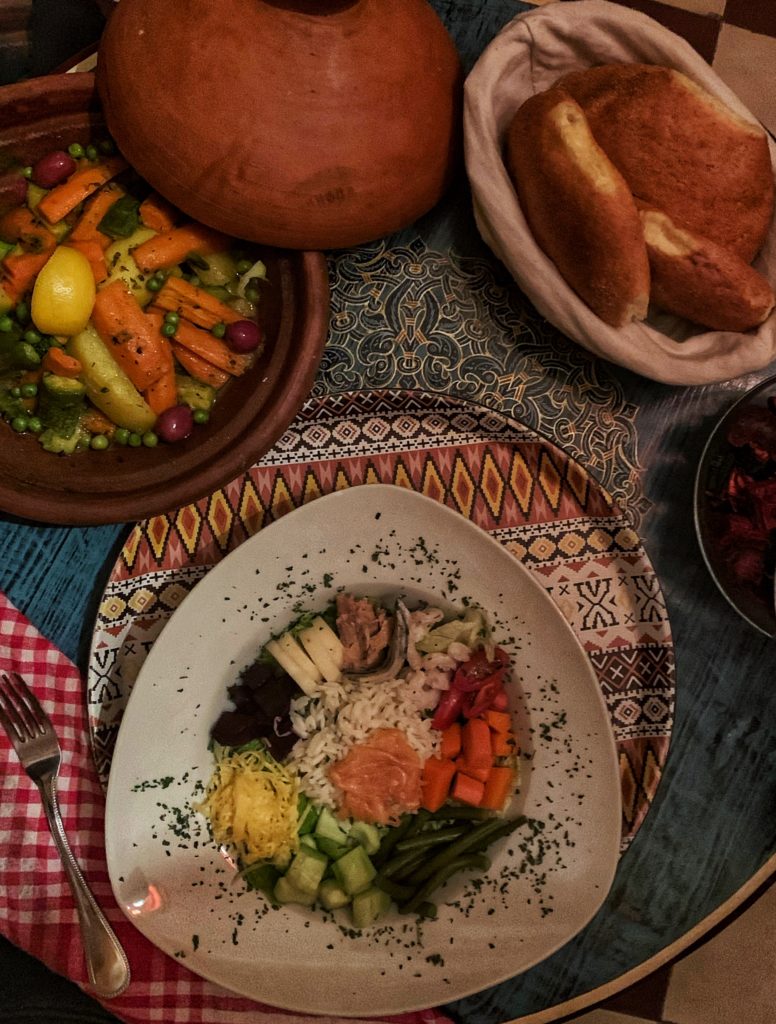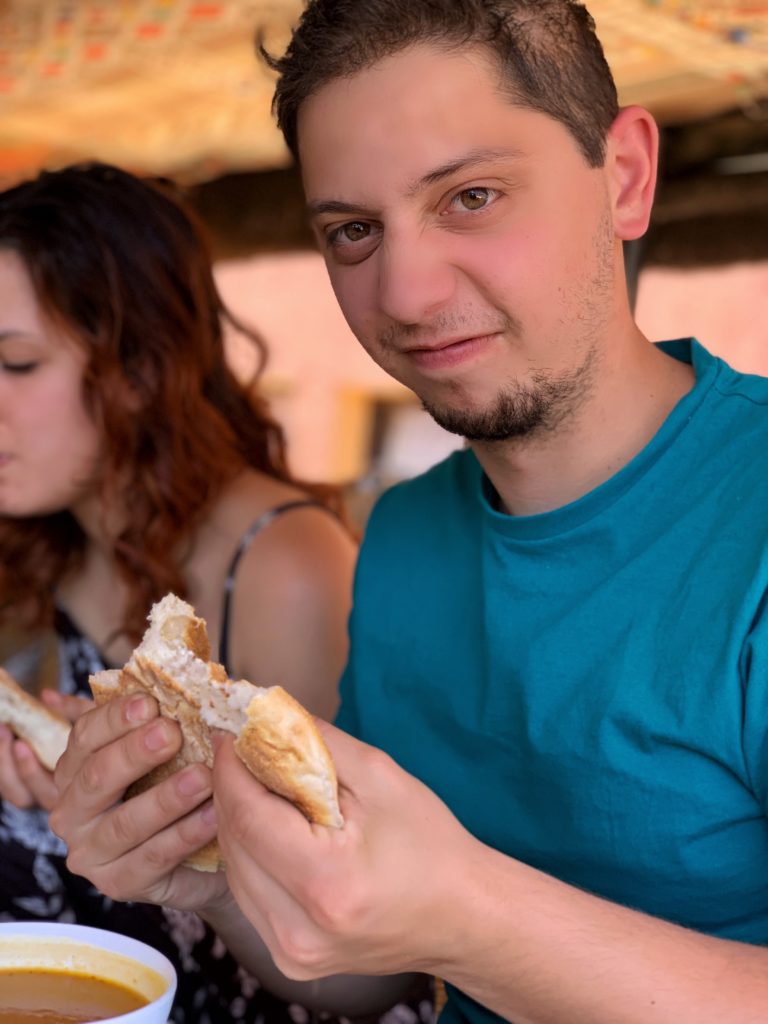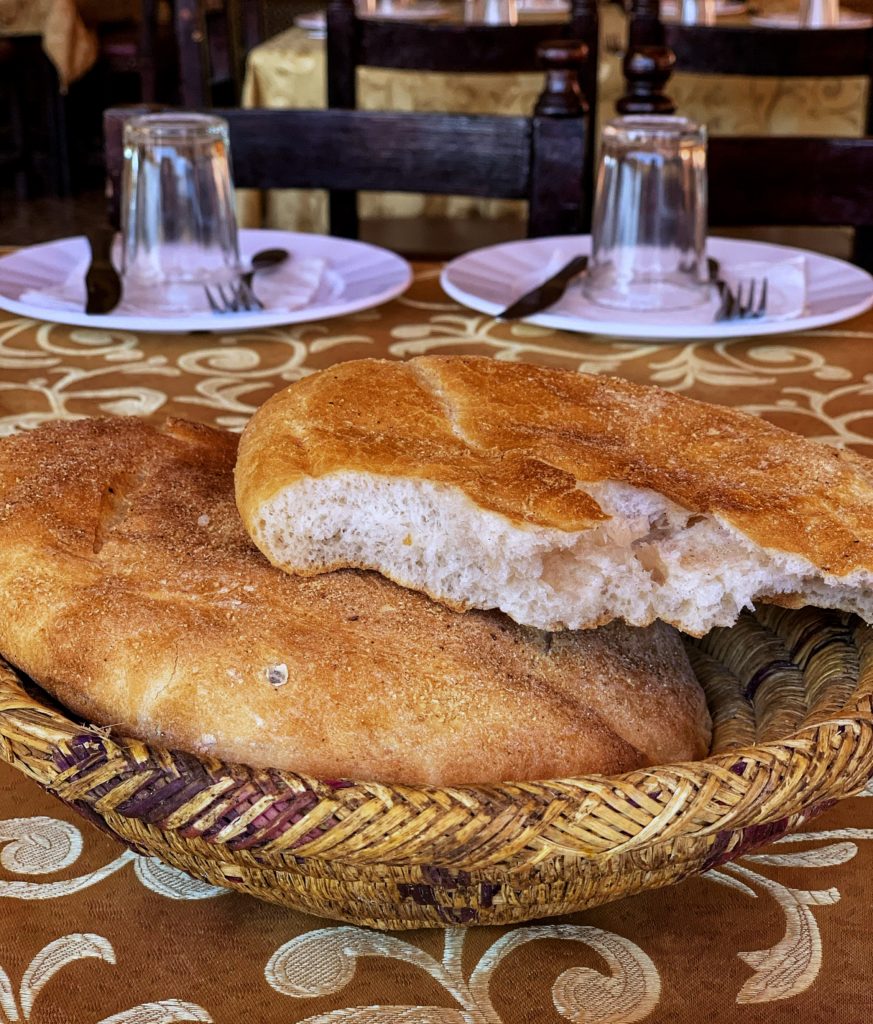 Some delicious examples for a full meal option could be the vegetarian tajine, vegetarian couscous and the amazing Moroccan salads. If none of these are available, you'll be glad to know the Moroccan bread is vegan and it tastes fantastic! So at times, you may have stick to the basics- make a sandwich with Moroccan bread filled with salad, olives and vegetables. Luckily, Morocco offers a great variety of vegan snacks. From all the dried fruits you can find (including their famous dates) to the abundance of fresh fruits and juices. Most importantly, you won't miss out on their traditional drink- the Moroccan mint tea. Order it sugar-free just to avoid the possibility of having it sweetened with honey and enjoy!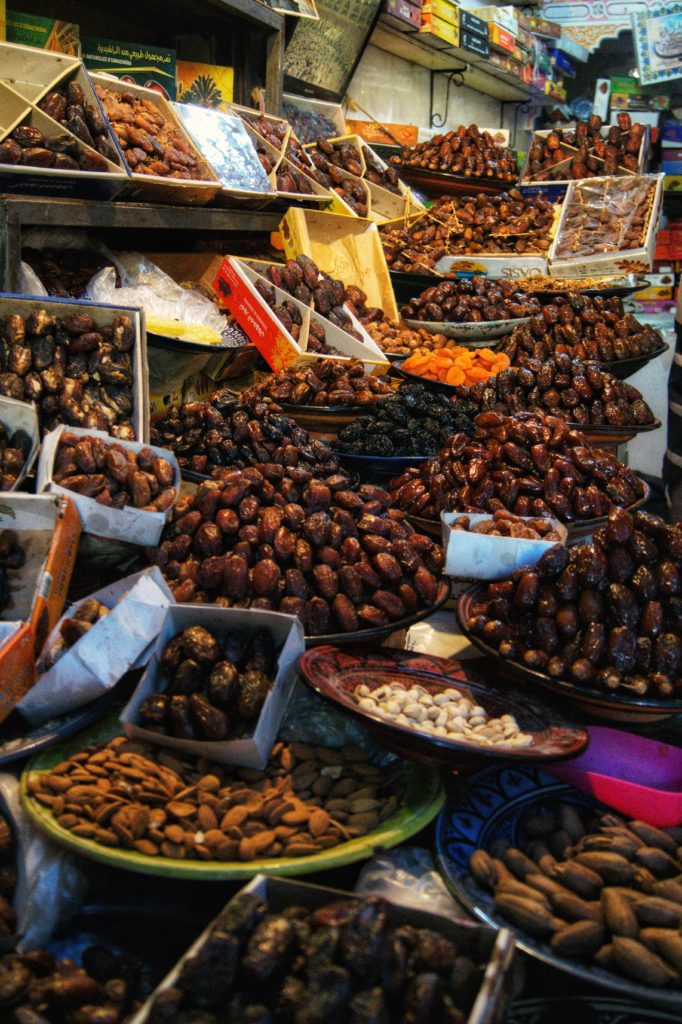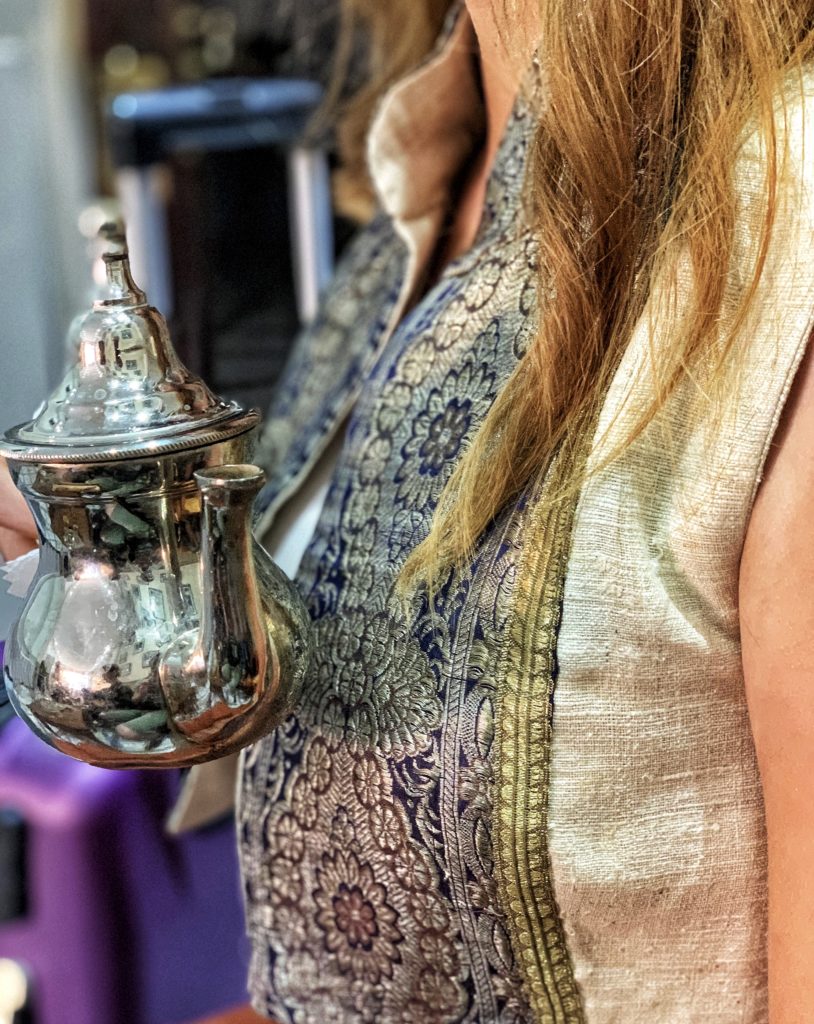 So How Safe Is Morocco?
In general, crime does not pose a significant threat to the outlook of tourism in Morocco. However, petty crimes such as pick-pocketing and bag snatching are more common in crowded areas. You must beware of locals offering their help in giving you directions, a "free" tour, samples or anything that they seem to be offering as a "gift". Similar to our snake charmers experience, women offering henna art is a common scam. To avoid any issues, always firmly set a price, whether that applies to your taxi ride or souvenir purchase.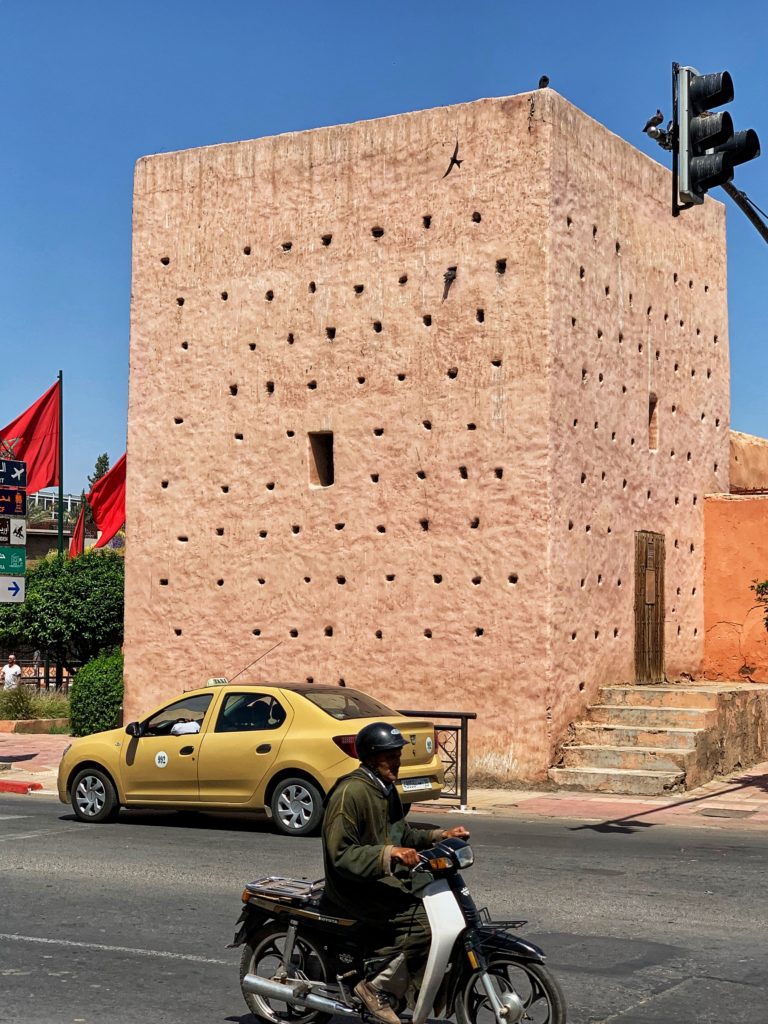 In terms of any health concerns, the main advice would be to avoid the contact with stray animals in Morocco- the Paradise and Hell of cats. There are a lot of stray cats and whilst they may look cute and inoffensive, they could have rabies. Even a small scratch or bite from such an animal could have dire consequences.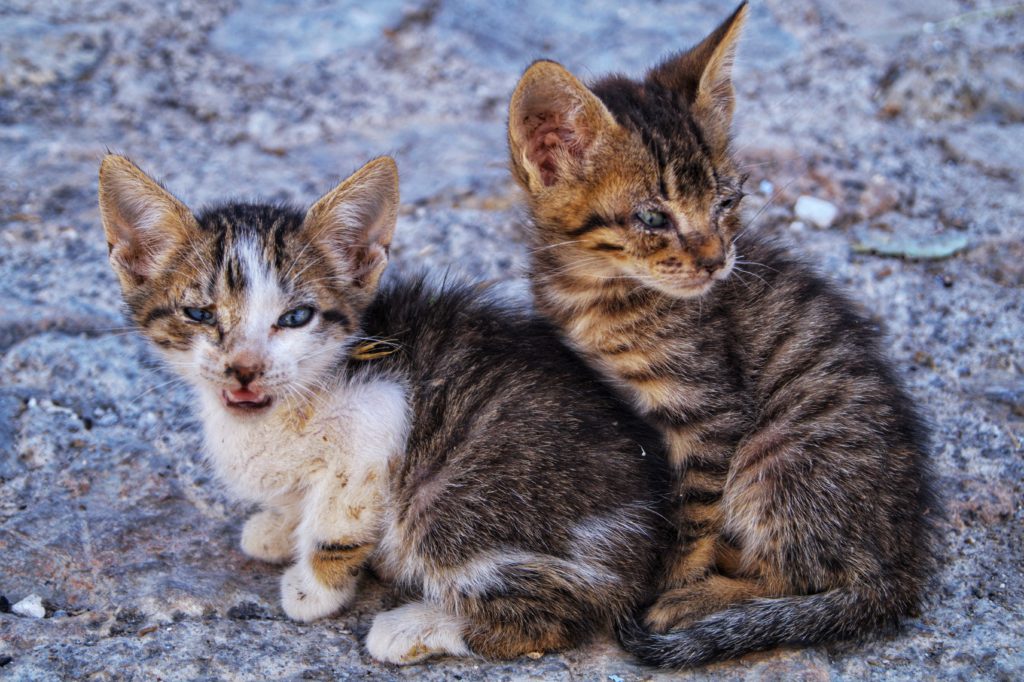 You should respect local traditions, customs and laws at all times and make sure you dress appropriately especially during the holy month of Ramadan. I took extra care to cover up and be as respectful to the locals as possible. We were rarely walking around the medina at night and definitely not super late (mostly right after dinner). All in all, Morocco is safe as long as you follow common sense, respect their culture and remain vigilant.